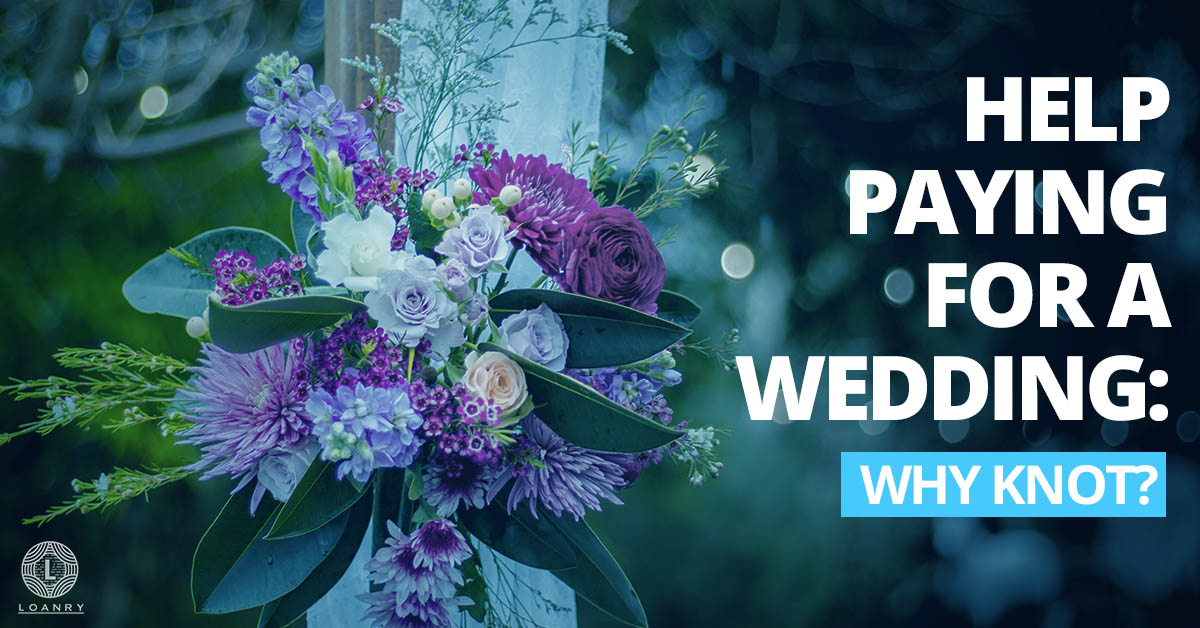 Weddings are meant to be once in a lifetime events. That makes it no surprise that the average cost of a wedding today is $25,000. Granted, there are ways you can cut costs, but you can still expect to pay a few thousand dollars if you have a wedding ceremony that isn't simply in front of a Justice of the Peace.
Loans for Wedding Expenses
You want your special event to be something that everyone will remember. However, how do you find the money to do all you want? Most people need help paying for a wedding. Let's explore some ways you can decrease the stress of paying for this special event. Let's consider taking out loans for wedding expenses.
Figuring out the Cost of Wedding
As you try to determine whether or not you need help paying for a wedding, you need to sit down and list all the expenses involved. Start with the the cost of wedding rings. Then work your way through the pre-wedding events, the wedding itself, and then the honeymoon. Don't forget any of the details because even the seemingly small ones can add to the cost considerably. It is only by including everything that you can get a realistic figure on the total cost. There will be many variables that you have to work with. Planning for the highest amount you are willing to spend in any given category will help you reach an upper amount. At this point, it is best to consider only the wedding/reception/honeymoon you really want.
Once that is done, you can go through your list. Then mark the different categories according to whether you are willing to accept a compromise or if this is something you absolutely will not budge on. Knowing this will help you determine where you can cut wedding cost. At least without feeling like you are being cheated on your dream wedding. For example, you may not feel you can cut your list of guests, but you are willing to send invitations that aren't engraved. Only you and your future spouse know which areas are most important to you. Either as individuals or as couple.
Budgeting for Wedding Finance
In order to get help paying for a wedding, you need to know how much your wedding will cost in all. You also need to know how much you have toward the cost, including any contributions from family or friends. Next, you need to know how much money you have to spare toward making payments for the amount you need. This will let you know how much money you need to save for your wedding. Or how much you need to borrow for a wedding in order to make this event happen.
What to do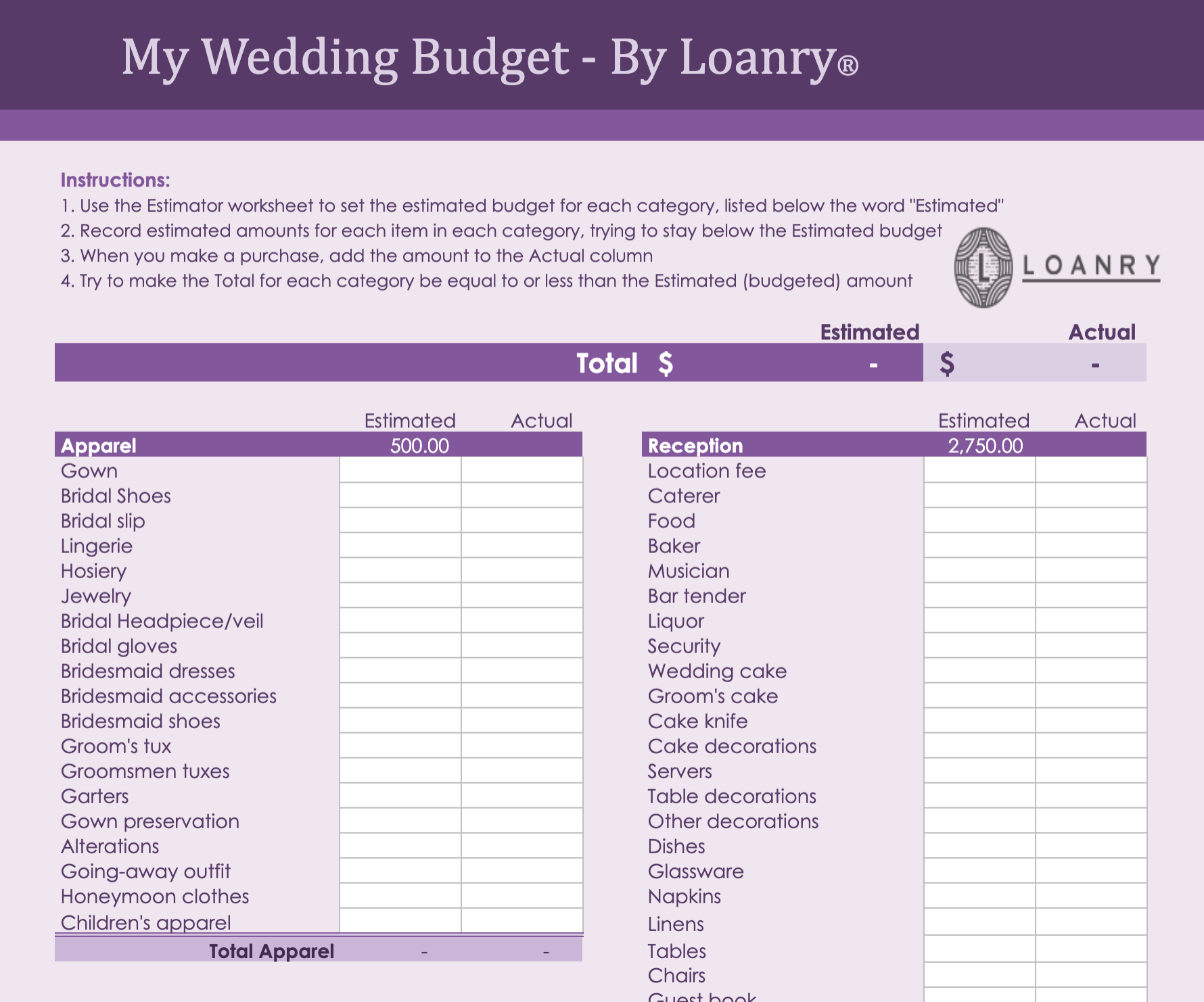 When making your budget, make sure to ask yourself which costs can be spread out over time and which need to be made before the wedding. In most cases, you will find the majority are necessary before the day of your planned wedding.
When you have the date of your wedding set, divide the total cost of each individual item by the number of weeks or months you have to pay. Finally, add the individual totals together to see how much money you need to come up with during each period in order to make your goal. Now, determine how much money you have coming in during each period, week or month, until the wedding date. This isn't the end. You now need to add up all your regular expenses like rent, utilities, insurance, and such and take that total away from the amount of money you have coming in.
Compare the amount left with the amount you have figured you will need to come up with for your wedding. In most cases, you are going to need more money than you have coming in. If your income is greater, then you are set. The rest of you are looking at both reducing the projected cost of the wedding and finding a source of financing for the balance. It is time to start thinking about getting help paying for a wedding. You know how much you need and you know how set you are to pay things back. This will help you when making a decision between lenders.
Cutting Wedding Cost
Before looking for help paying for a wedding, you may want to pull out that list you made that contains every detail of your perfect wedding. Look at the items that you and your future spouse have agreed can be substituted for or changed in some way. Often, cuts can be made in very surprising ways and they won't even be noticed. Those that are may actually be a better choice or add something unique to your whole event. Unless you suddenly decide to throw away all your plans, head off to the Justice of the Peace, and then simply go about life as before, there is still the great likelihood that you will still be looking into getting help paying for a wedding but you may not need as much as you had first been looking out.
Let's look at a few ways you can cut costs and have a more frugal wedding without sacrificing the overall feel.
Tweak your guest list
You can possibly invite a larger number to the actual ceremony, but pare down the list for the reception. This saves on meals, favors, drinks, and more. Think of it this way: This is your special day. You want the people around who are important to you so you can share this precious memory. Is your third cousin, once removed someone you ever even talk to? Don't make your guest list out of obligation, make it meaningful.
Consider asking friends or relatives to use their talents
Either as a DJ or photographer, they might be willing to donate their service as a wedding gift. Or a least they will charge you at a discounted rate. many times, especially when a couple that are getting married have already established homes and lives independently, friends and family don't know what to give that at least one of you doesn't already have. Being able to share their special talents as a gift will help ease that frustration.
If you are crafty, consider making some or all of the decorations
From guest favors to wedding party gifts. There are hundreds, or even thousands, of ideas online that cover every aspect of frugal wedding planning. Utilizing your own crafty nature, as well as that of close friends, will make your day even more special. You could even consider making your bridal shower into a crafting party.
Consider having your ceremony/reception at an unconventional location
Consider an outdoor park, on the beach at sunset, or even a large backyard. You can sometimes even combine the wedding and reception and have both at the same location. Some places have become famous for being special wedding spots. You could choose one of those or set up your ceremony at a spot that means a lot to both you and your spouse to be.
Speaking of DJs, consider hiring a DJ instead of live entertainment.
With a DJ, you can have exactly the kind of music you want and can also help decide the exact song lineup. With live entertainment, you don't always have that kind of control.
Limit drinks at the reception to beer, wine, and soda.
Spirits can be expensive. You want your guests to enjoy the reception, and let's face it, we all have an Uncle Henry or Aunt Rose who tends to put a damper on things when they've had a bit too much of the strong stuff.
Shop around for the best deals.
This applies not only to things like wedding invitations and venue sites but also on discounted packages for the honeymoon and the lowest interest rate possible on loans taken for help paying for a wedding.
Is Bad Credit a Factor?
Bad credit is a fact in an increasing number of lives today. It only takes one bad financial period to cause your credit score to dip below what most lenders consider a good risk. Does having bad credit make it impossible for you to get help paying for a wedding? The answer is a very large 'NO!'. There are weddings loans for bad credit, but of course the interest may be higher and if your can't afford it then you should avoid this type of wedding loan.
Check Online Wedding Loan Lenders
You may have trouble getting a wedding loan at your local bank but there are numerous companies online that specialize in helping people get their credit scores back on track. One way is by taking the chance to grant a loan and make regular reports to the credit bureaus when payments are made in a timely manner and when the entire balance is paid off completely. By seeking this help, you have a chance of the loan accomplishing two important things. You get the wedding you want and your credit score has a chance of being improved.
This will make it easier in the future should you and your new spouse wish to seek financing for a car or a new home. Taking the time to seek out these bad credit lenders, however, can be very time-consuming. It is also impossible for the average person to find every possible lender. That is where people like us come in. We have a database of lenders who are willing to lend to people like you. We can direct you to the places where you will be able to get the wedding financing you seek easier than you could find places on your own.
But Don't the Parents Pay?
At one point in time, not that long ago, many couples graduated from high school and got married. They set up home, one spouse went to work, and a family was started. At that point in time, the bride's parents often paid for the wedding and the groom's parents the reception. Life is vastly different now. More and more couples are waiting to get married until they have gotten a higher degree or gotten their careers on the right track. This changes tradition. Parents have most likely paid for your college education and entered retirement. They don't have the kind of money available they may have had at one time.
If they do follow tradition, they may be the ones who need help paying for a wedding. They may be facing additional medical bills that come with aging and their savings may be dwindling. You may still end up sharing the expenses. In other cases, there may be a couple sets of parents on each side that can't agree on what needs to be done. To avoid drama and the upset that comes with it, planning and paying for your own wedding can be the best way to get exactly what you want.
Loans for Wedding Expenses Cover Many Reasons
What kinds of things can you get loans for when you need help paying for a wedding? The list is endless. You may have enough in savings to pay for the wedding and reception, but need money for the perfect rings and the honeymoon. Maybe you can afford a no-frills ceremony but want a few special touches that you simply can't afford at the moment.
Personal loans for wedding expenses can also help you make sure the date you have your heart set on is doable and you don't have to put off the wedding for several more years until you can save for it. If you and your future spouse have careers, you may have your own expenses such as rent, utilities, student loan payments, car payments and more. It may be possible for you to see your way to survive financially while married but coming up with the money to actually get married may be a financial hardship. Whatever the reason you personally have, getting help can be a perfect choice.
Consolidating
Marriage is a consolidation of sorts of two lives. You and your spouse will be consolidating two households into one. You will be consolidating all your bills and also your incomes. Getting help paying for a wedding can help with a different kind of consolidation. Earlier we talked about how many of the people you are dealing with when having a wedding will want their money before the actual wedding.
There are some who will work out payment plans with you, however. This means that in addition to having to keep track of each partner's regular bills, you will have to rework your monthly budget to include another few places that require paid regularly. By getting a loan, you can make sure that everyone involved in the wedding is already paid and this will leave you with only one additional payment you will need to keep a handle on. Consolidating two households into one can be exciting but it can also be hectic.
Things can get forgotten, stress levels can rise, and you may find yourselves feeling overwhelmed at a time that should be filled with joy. There is yet another advantage of consolidating into one loan payment. Individuals won't necessarily contact credit agencies when you pay them. If both partners get a loan together, every on-time payment helps build both credit scores. This will help with any future large purchases such as a home for a growing family, vacations down the road, a new car, and more.
Looking For the Right Loan
Here at Loanry.com, we understand how important your special day is. We also understand you may at some point consider loans for wedding expenses while you are trying to plan your wedding. That is why we take your information and do the footwork for you. You figure out how much you have to budget for your wedding and if you run into short term financing issues we may be able to help. Contact us at the earliest stages of your wedding planning, and we will help make your dream plans a reality by helping you find a lender who may be able provide help paying for a wedding.
Only you can determine where you stand financially, how much you can successfully afford to borrow, and what your credit standing is. We have an extensive database of lenders and can help you find a lender that may fit your needs. You don't need all the added stress of doing this extensive search yourself. Let us help you so you can spend your time and energy making your dream come true.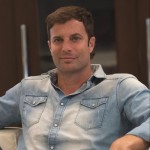 Ethan founded Goalry, Inc in Dec 2016 with the mission to build the world's first and only Financial Goal Mall. One place to reach financial goals and comparison shop for any money matter. Taub invents the IP for the finance stores within the mall, while overseeing various aspects of the company. He also has orchestrated the company's earned media across the finance stores: Accury®, Billry®, Budgetry®, Debtry®, Cashry®, Creditry®,  Loanry®, Taxry® and Wealthry®. This includes over 1200 blogs, 400 videos, thousands of social post and publications that have been featured across the web.