It's quite common that couples don't have the cash to finance their wedding and may wonder why would a couple take out a wedding loan. Tradition states that the bride's family pays for the majority of the wedding costs – including the bride's wedding dress and veil, the wedding cake, photography, and flowers. The groom and his family assumed the planning and costs for the rehearsal dinner, the honeymoon, and the gift to the newly wedded couple. But more and more, it is the bride and groom that are paying for the entire wedding.
If you're wondering, why would a couple take out a wedding loan? – that answer is simple. Today, circumstances and common sense will dictate who pays for the wedding. Taking out a loan for a wedding has become a common solution when couples and extended families don't have the cash on hand to make the wedding day special and memorable.
Why Couples Are Taking Out Wedding Loans
Why would a couple take out a wedding loan when considering the future debt that you and your future partner will have. You may decide to consider a wedding finance program to cover the cost of all or just some of your wedding plans. A wedding loan is a personal loan with arrangements for repayment over a specified period of time, including interest. If you have a good credit rating and employment history, it will be easier to obtain a wedding loan – and at a lower interest rate.
Only you and your future spouse can determine if you are willing to take on the additional costs of financing the wedding. A wedding is one special day that includes all those persons that are special in your lives. When you consider taking out a personal loan for wedding expenses, you have more flexibility on making the wedding an affair to remember.
The goal when taking out a loan fora wedding is to make sure you have those special things that will really make your wedding memorable, romantic, and breathtaking. Your friends and family gather together to celebrate your marital union, and everyone is looking forward to a fun and special event. Personal loans for wedding expenses are used to cover the following big ticket items:
Romantic wedding venue and roomy reception hall
Quality engagement ring and wedding rings
The bride's dress and the groom's wedding suit
A designer cake and catered reception dinner
Entertaining Emcee, musical guests, or a D.J.
Professional photographer and luxury transportation
A one-of-a-kind, memorable honeymoon
The Cost of a Wedding
Why would a couple take out a wedding loan when considering the costs of a wedding. It is important to remember that what is special and important to one couple may not be so important to the next. You may have dreamt of a storybook wedding your whole life – a wedding lifted right from the pages of a Martha Stewart Wedding Planner. These weddings are famous for their decadent cakes, scrumptious menus, and fully coordinated settings and decor.
Or maybe you are that couple that desires a destination wedding where your friends and family travel to a foreign landscape while enjoying group outings and international cuisine. For many others, it is the simple desire to have a smashing good time with a raucous reception that lasts through the wee hours of the night. The cost of your wedding should emphasize whatever is special and meaningful to you and your future spouse.
Wedding Cost Guide
Here is some guidance on the average cost of a wedding in 2021, so you budget exactly what you need when taking out a loan for a wedding:
Bar Service – average open bar service at your reception is between $1,834 and $3,056. A cash bar is one option for reducing this expense.
Catered Food – an average of $4,200 for a wedding of 140 guests ($30 per plate). Depending on your menu, a fancier wedding can run up to $100 per plate.
Venue Rental – this is the second priciest expense which averages $3,100
Equipment Rentals – chairs, tables, and other equipment/workers to accommodate a large number of people in attendance can be $1,700 on average.
These costs are above and beyond the personal costs of the rings and wedding attire for the couple and wedding party. It's a good idea to make a wedding checklist to detail the must-have things and also those items that both you and your future mate are willing to go without – or at least place a tighter budget limit on.
The Music
A wedding band average cost in U.S. is about $4,000, while a wedding DJ average cost is $1,000.
Are Wedding Loans a Good Way to Cover Costs?
To answer the question 'why would a couple take out a wedding loan?' to cover the expenses of one memorable day, the answers are as varied and as personal as the individuals and the couples.
You don't have enough cash to cover your wedding or honeymoon plans
It can be a better option to overuse credit cards to cover expenses
You can prioritize expenses by cutting back on some items
Because it's meant to be a 'once in a lifetime event
To make cherished memories that last a lifetime
In 2021, the national average cost of a wedding is $23,000, but this figure can be reduced drastically by budgeting, setting priorities, and saving money wherever the opportunity arises. A smaller, private reception with an open wedding ceremony for everyone to attend is one option for cutting costs. The savings from the reception dinner can be applied to an upgraded honeymoon.
Keep in mind that most people are aware of the expenses that go into throwing a wedding day extravaganza. Don't feel as if taking offers from friends and associates that can possibly provide a free venue or other cost reductions such as a free DJ or photography services will take away from your special day. You should know how to save money on your wedding before considering financing a wedding.
One benefit of taking out a loan for wedding expenses is that you are not depleting your cash savings. Instead, you can stretch your payments out over many months which will take the burden off your current finances. You also avoid maxing out credit cards by keeping all your wedding expenses under one umbrella that is used solely for wedding finance.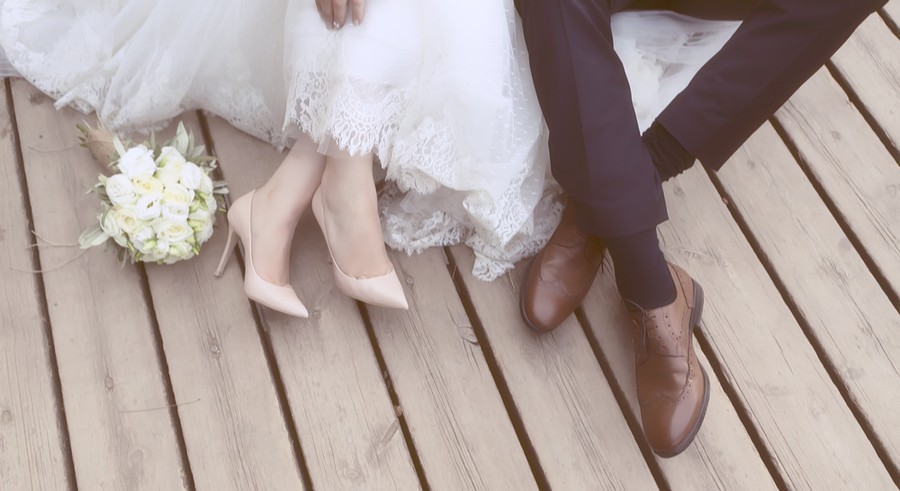 Wedding Loan Calculator
To help answer the question "Why would a couple take out a wedding loan?" it would be a good idea to calculate how much borrowed wedding finance you will need. A wedding calculator will do the math for you and can help you determine how much of a personal loan you may need to cover the wedding expenses. It is also a good way to make adjustments from one area of the wedding to another – as you see the wedding plans grow and as you discuss your budget and guest list with your partner.
A loan calculator takes into account the amount of your wedding loan plus interest. Here you can see just how much you will pay back each month. This will depend on how long you decide to carry the loan. You can also view the balance of your loan over time, as many people choose to pay off the remainder of the loan before the end of the full payment cycle.
How do I Apply for a Wedding Loan?
When taking out a loan for a wedding, partner with financial services and lending provider that can help you find the right 3rd party lender willing to give you a personal loan that you can use to cover your wedding expenses. Applying is usually straightforward and can be done online from the comfort of your home. This is an easy answer to "Why would a couple take out a wedding loan?", because the process is so simple.
You can opt for a small dollar short term loan and if you have a low income or credit problems, you may be still be matched with a lender. Loanry uses a smart engine that searches for financial lenders that offer personal loans to those who know the answer to "Why would a couple take out a wedding loan?" It is meant to be a once in a lifetime event that is cherished forever.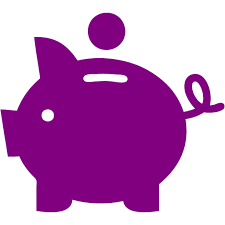 Linda has successfully transferred her 20+ years of experience in her field to write informational blog content for a number of finance and real estate related websites. Linda has written blog posts for a wide range of websites from general topics to niche personal finance topics to small independent businesses, and from loans and credit to private lending practices. She enjoys finding a new angle to interesting topics while keeping an eye on the blog's SEO strategies.