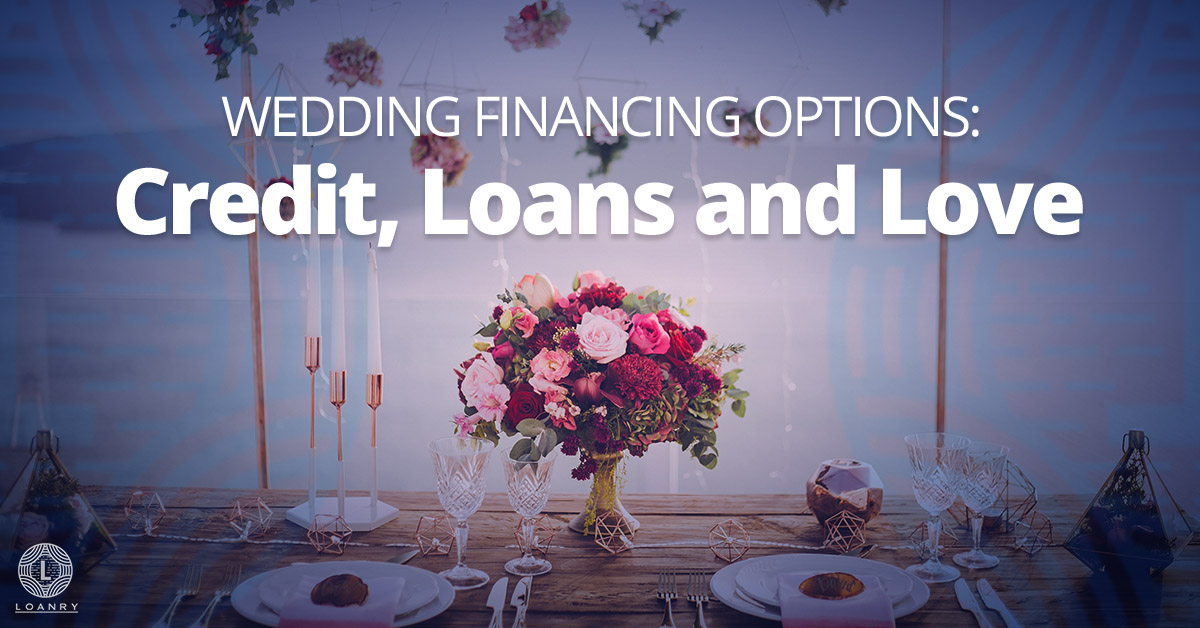 Have you ever wondered why joyful things are often the most stressful? A wedding, the birth of a baby, anniversaries, graduations, all bring great joy. Dealing with them is a pain in the neck, though. You've seen it before: an item you wanted isn't available, but something similar which costs just a touch more is available. You sigh as you sign the loans for wedding expenses papers to pay for it all.
Wedding Financing Options
Let's talk about weddings. It begins with the ring and ends up with two bodies in the surf on a white sandy beach sipping pink drinks and smiling a lot. However, we've never known anyone getting married who actually had enough money to pay for everything. By the wedding day, the couples had chewed their fingernails down to bare skin and had wedding finance experts coming out of the woodwork.
Nowadays, weddings cost both arms and legs to pull off. This is if you stay home to get married. If you want a destination wedding, then things get a lot more intricate and expensive. Almost no one has that kind of money, so you'll be looking for help paying for everything.The first thing you need to know about wedding financing options is that wedding loan is just a personal loan. You've tallied up the cost of everything including the honeymoon. Remember to ask for a little more just in case of an emergency.
Personal installment loans for a wedding don't require collateral. You'll repay the loan on a monthly basis like you would your car payment or your rent. Shop around personal loan sites to find a lender.
Another thing you need to know – and this is the most important – is that if the site says personal loans, it may be a company that matches your particular needs with the loan company that may be right for you. They aren't lenders. They point you find a loan company that may suit your needs to get a loan for your wedding. This type of company saves you a sore ear and lots of footwork. So get out there and plan a beautiful wedding and let Loanry help you find the right lender. Together with Fiona, we can get you offers right now.
Planning a Wedding – A Wedding Timeline
If you're lucky enough to have a year to plan your wedding, then you'll have plenty of time to research and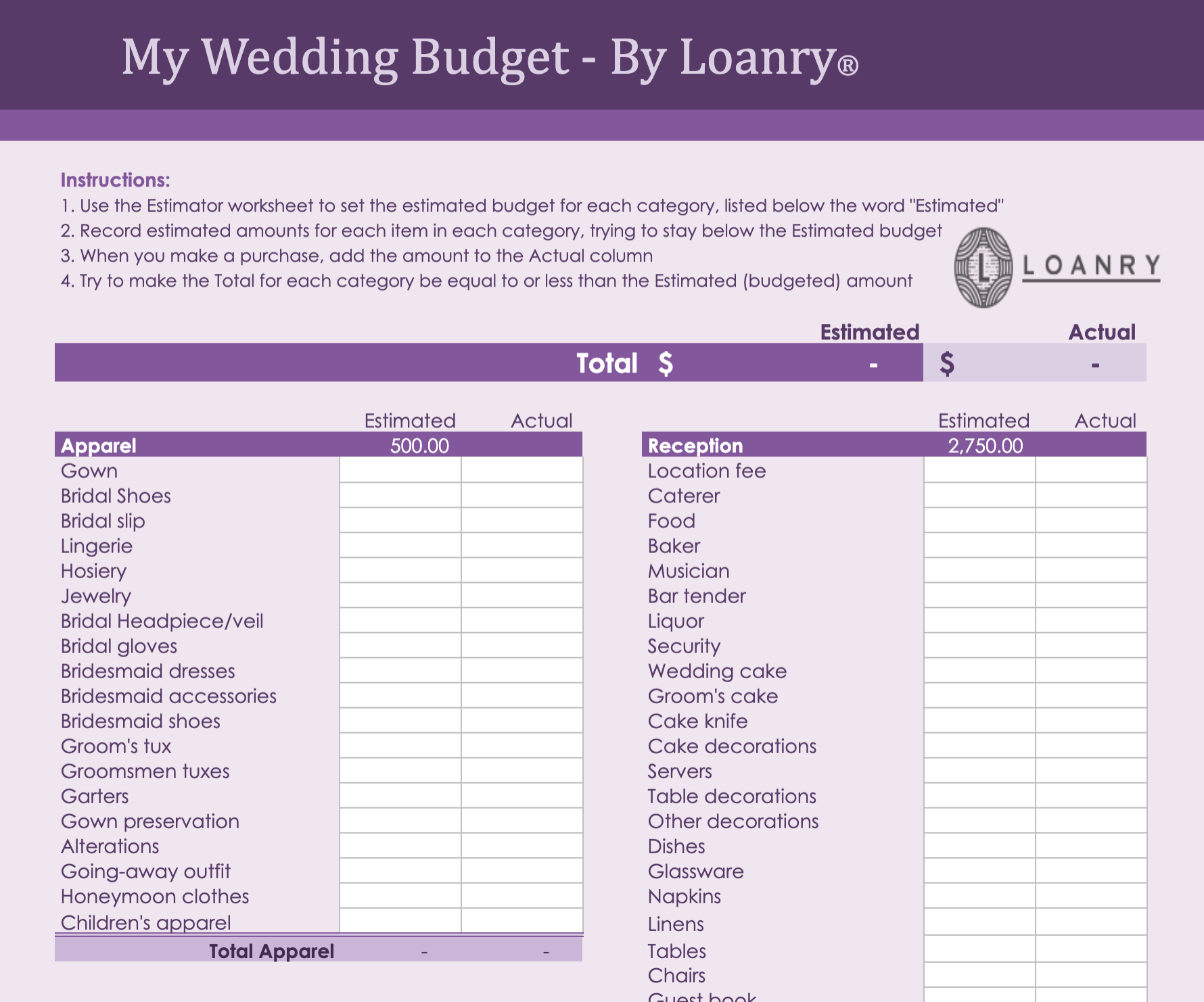 reserve or book venues, florists, the cake, and the like. Sit down with your fiancé and write down, draw pictures, or devise an online picture book of how you want your wedding to look.
Establish a budget, and whether you'll budget your money, or figure up all the costs before considering wedding financing options. You'll need a guest list in order to plan properly. Choose a wedding date, so you'll know when to reserve venues. These are the basics:
Venues
If the ceremony and reception are to be held in different venues, then you'll need to talk to the church and the reception venue to book them. At about six months, three months, and two weeks, check back to see if they are still reserved. If anything happens, then you'll still have time to find something else. Include the venues in your loans for wedding expenses.
Vendors
You'll need to research and reserve:
A photographer
A florist
A cake
Invitations
Music
A wedding planner
You might want to hire a wedding stylist to do your hair and makeup as well as the bridesmaids' hair and makeup on the big day. Additionally, if you want a wedding and reception video, you'll need to book a videographer. Now, some of these require a booking fee or a fee to hold the date. You'll need to figure these into your wedding financing options.
The Dress
You know and I know that finding the perfect dress takes time. Bridal shops generally carry much the same wedding dresses and bridesmaids dresses. It's usually that little boutique you passed with the heart-stopping dress in the window that gets your attention. On the other hand, how often do you shop in boutiques? You might want to locate a few.
You could always design your own dress and have a seamstress run it up for you. You'll need to decide on silk or satin for the dress, and choose what lace you want to adorn it. You might want to design rosettes for a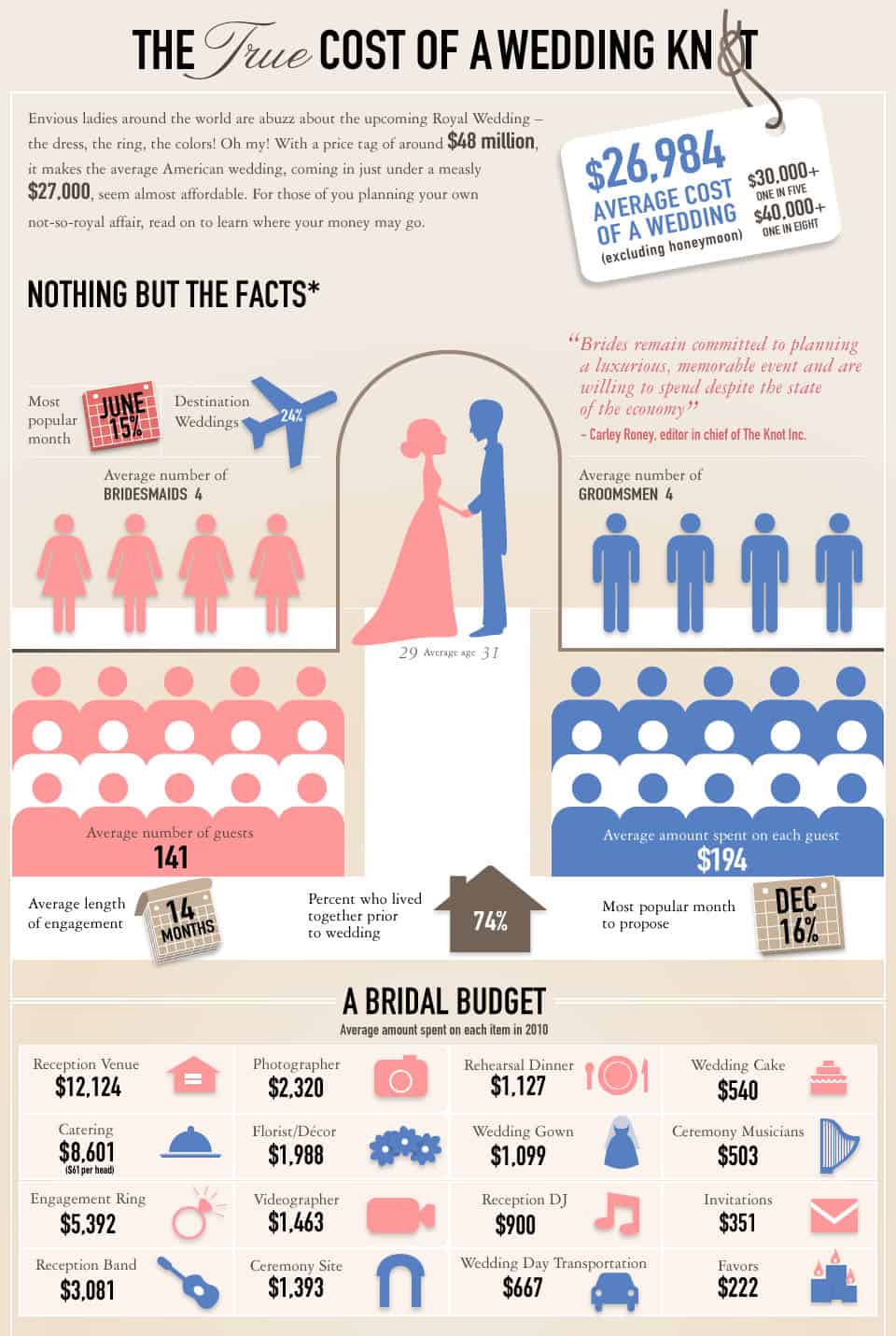 scalloped skirt or twinkling spangles or pearls sewn into the lace or the dress itself. How long will your train be? You'll want to decide on a petticoat, crinoline, or a hoop skirt beneath your dress.
Designing a veil isn't as simple as designing a dress. Will the veil reach the floor or the knees? Or will it be a simple fall of tulle or many layers? Will the cap be pearl covered or a simple thing of rosettes? Choosing shoes to complement the dress will be your final choice.
Bridesmaids Dresses
The bridesmaids and maid of honor will need to accompany you to choose a dress. They'll be looking for theirs while you're either designing yours or buying it. You'll need to decide together on color and style as well as one flattering to your bridesmaids. Depending what season in which you're getting married, you'll have a selection of colors from which to choose. They can pick their shoes at the same time or wear something they already have that suits the occasion.
Tuxedos
Your fiance will be waiting with bated breath to find out what colors he's going to be wearing to the wedding. The tuxes will need to complement the colors of the bridesmaids as well as the season. It wouldn't do to have a groomsman in gold escort a bridesmaid in orange down the aisle after a fall ceremony. It might look stunning on the trees, but people not so much.
Dresses, veils, and tuxedos often have to be paid for up front. While you're working on your timeline, you'll need a way to pay for certain things when you order them. Wedding loans even with bad credit often include withdrawals as needed. You can pay for the dresses when you order them without upsetting the rest of the loans for wedding expenses.
The Timeline-Closer To The Wedding Date
It's now eight months before the wedding. You'll need to book the band or DJ for the reception. Depending on prices, you might need to look into financing parts of your wedding. Now is the time to reserve rooms for any guests staying over. This, too, will require a down payment on the rooms, so you'll need to add to your wedding finance.
Other items for which you'll need wedding financing options is reserving the tables, chairs, and perhaps a tent for the reception. Book the honeymoon, too, along with the flight to get there. You might not pay a down payment for the cake, but if you do, then add this to your wedding finance plan.
Timeline-Six Months Before The Wedding
Okay, you can still breathe easy, you have plenty of time to arrange everything before the wedding. Go back to the boutique and pay for your dress out of your wedding loan. You'll return periodically for fittings. Whomever you choose to sing at the wedding, book him or her now. You may have to pay a down payment with your wedding financing options money.
It takes six months for passports to be completed. If you're going abroad on your honeymoon, then you need to get crackin' on those passports now. They, too, will be paid for with your loans for wedding expenses money. Begin planning what sights you will see and what excursions you will go on when you arrive at your honeymoon destination.
Timeline-Four Months Before The Wedding
It's getting closer! You're going to be busy, though, so get to the stationer's to pick and order your wedding invitations and stationery. If you're going to have programs for the guests, you'll need to put those together and order them now. Choose and order bridesmaids dresses. Choose your flowers. And choose and order the groom's and groomsmen suits.
Check into the legalities-changing your name on any legal documents like driving licenses and voter registration. Choose which prayers, readings, and music for the big day. If you're going abroad for your honeymoon, you'll need shots. Book wedding transportation.
For the invitations, you'll need to begin looking up addresses. You could always set up a website specifically for the wedding, with a separate page for RSVPs. Talk to your hairdresser and her makeup artist and nail technician. Book them for the wedding day. You might need to pay a down payment for this, so add that charge to your wedding finance.
Timeline-Two Months Before The Wedding
Almost there! Mail your invitations. Go to your dress fittings. Pick out and order and pay for you wedding rings. Choose gifts for the bride and groom, their parents, and the bridesmaids and groomsmen. Get your shoes, jewelry, hairpieces, and any other accessories now. Get outfits for the flower girls and/or pageboys. Remember to include these items in your wedding financing options. Consult the caterer or venue personnel and do a tasting for the menu.
Timeline-Four Weeks Before The Wedding
It's okay to get a little nervous now. But don't get too nervous, because it's the last minute things that can really drive you nuts. Get your loans for wedding expenses organized, because you'll need to pay for those things you've reserved or booked in the last few months.
Check with your suppliers and vendors. Any last-minute details or adjustments will be made now. Check on the programs for the wedding and add any last-minute details. Check on your RSVPs and call anyone who hasn't replied. Attend the last fitting for your wedding dress.
Timeline-Two Weeks Before The Wedding
Make sure you track your wedding budget funds in case you forgot to pay someone. This is when you'll get with the photographer to decide which shots he and the videographer will be the most important. Portraits are usually taken after the ceremony and before the newly married couple step into the reception venue. If the photographer and videographer do things differently, then you'll need to agree on when to do it.
Consult the caterer or venue personnel and give them a head count, so they can plan the food. You'll need to map out a table plan of who will be sitting where and beside whom.
Timeline-One Week Before The Wedding
Are the butterflies fluttering in your stomach yet? Just wait until the big day! This week, you're going to be coordinating with your suppliers or vendors and your wedding planner:
Call your wedding suppliers to confirm their arrangements
Give your wedding planner any requests for equipment, tables, and the like from your suppliers or vendors
Give your wedding and reception locations a schedule of supplier times and delivery, setup details and contact numbers
Print off the place cards
Full wedding dress rehearsal and dinner
Get a manicure, pedicure, waxing, and anything else necessary for the big day
Pack for your honeymoon
Pack an outfit to in which to leave the reception
Timeline-Two Days Before The Wedding
Make any last-minute changes to the table plan. Confirm times for the wedding transportation company. Contact the suppliers or vendors to reconfirm everything. If there are any last-minute substitutions, talk it over.
Grooms go for your final fittings. Have the groomsmen attend their own fittings and get their suits or tuxes. Brides print off instructions for the day complete with suppliers' instructions and details. The best man and maid of honor will get this list. Use your wedding financing options like a credit card or wedding loan to pay for anything lost in the scramble until today.
Timeline-The Day Before The Wedding
It's getting down to the wire now. This is the last day on which you can check that everything is going to go off without a hitch:
Take to the venue place cards, menus, favors, table cards, table plan so the wedding planner can manifest it
Give an emergency phone number to anyone involved with the wedding for use on the wedding day
Use your loans for wedding expenses funds to pay anyone who hasn't been paid yet. Give them the checks when the reception ends
Have someone make sure the cake will be delivered to the venue on time
Full rehearsal for the affianced couple, minister, priest, or officiant, readers, singers, and everyone else but the guests
Get some quality sleep!
Timeline-The Wedding Day
You'll be in a room with your bridesmaids preparing you for the ceremony. Some things need to be taken care of while this is going on:
The only part of your wedding finance budget left to take care of is the fee for the minister, priest, or officiant. The best man will give him this fee after the ceremony
Give the parents' gifts to the best man and maid of honor for presentation following the toasts
The bride's bouquet and the men's boutonnieres will be delivered to the room in which the bride is dressing. Have someone take the men's blooms to them
Make sure the best man has the wedding bands for the ceremony
Have the wedding planner consult the best man and/or maid of honor if there are any problems or questions at the reception
You'll need a family member, bridesmaid, or groomsman to advise the photographer and/or videographer the names of the members of the wedding party
After The Wedding
Ask one of the attendants to return any clothing rentals. Ask one of the attendants to have the dress and tuxedo cleaned. Hand write thank you notes to guests who brought wedding gifts and to your suppliers or vendors. Don't forget to get your marriage certificate! Have fun on your honeymoon!
If The Wedding Is In Less Than A Year
If you don't have a year to plan your wedding, then this list will serve to inform you of what needs to be done and a tentative timeline. Of course, the venue, dress, tuxedo, and reception are the most important things for which to plan. However, you may need a loan for wedding costs whether you have a year or a month in which to plan.
Now that you've read what is involved, research the costs of your wedding. Consider wedding financing options for some of it or all of it. For example, if your mother is a whiz at baking, then you won't need loans for wedding expenses that include a cake. If you or a friend or family member have flower arranging in your repertoire, then wedding financing options won't include a florist. You get the idea.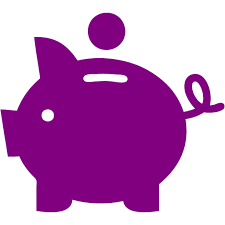 Myra has written in a range of styles encompassing white papers, finance blogs, credit product descriptions, how-to manage finance pieces, professional articles for lawyers, finance experts, web designers and more. She has written for an equally wide range of clients on the topics of loans, personal finance development, credit reports and scores, taxes and many more.
Myra worked in a bank as a young person and has dealt with payment processors in the past few years in her financial services endeavors. She therefore understands how the system works.