Being a college student these days is hard. I am sure it has always had its share of challenges, but I would agree that it is much harder than it used to be. The cost of college has risen exponentially and parents can no longer afford it. That means students must try to get scholarships and grants. Students must take out loans and get jobs to pay for the rest. It is not just tuition, room and board anymore. There are books, computers, equipment and additional fees that need to be paid. Many college students are leaving school with the burden of heavy debt that takes them an incredibly long time to repay. Most college students have a job of some sort which means they get little sleep. They also have access to student credit cards, which as we all know are a blessing and a curse.
What Is A Credit Card?
Technically, a credit card is a rectangular piece of plastic that you use in place of cash to make purchases. In a store, you need the actual card, but when shopping online all you need is the credit card number. When you use the credit card, you are agreeing to pay back the money with potential interest and fees.
The credit card company, which is typically a bank, is basically giving you a line of credit. This means they are agreeing to allow you to borrow up to a certain amount of money. You can use that line of credit incrementally, or all at once. However much of the line of credit you use is due within 30 days.
To make it easier to understand, I will explain with numbers. Please keep in mind, these are not real numbers. I am making them up only to help you understand the concept.
A credit card company gives you a limit of $2,000. That means you can use that $2,000 in any way and any time that you wish. However, in about 30 days, they want you to repay the money you use. If you do not pay it all, you must pay interest charges. Those charges differ depending on the bank and your credit. For purposes of this explanation, I am going to say your interest is 20 percent. There is a minimum that the credit card company wants you to pay each month.
You have $2,000 available. You spend $300. That means you now have $1,700 available. When the bill is due, you pay all $300. You now have $2,000 available until the next time you use the credit card.
However, let us say that you spend $1,000 and you cannot pay the full amount. You have spent $1,000, so you only have $1,000 available. Since you cannot pay the full amount, the credit card expects at least a minimum payment from you. They have told you that the minimum payment is $100. You pay $500. That means your available credit is now $1,500. But, you have satisfied your minimum payment, but have no paid the full balance. That means you have interest applied to the other $500 that you did not pay. At 20 percent interest, that is $100. That is added to your balance due, which just went from $500 to $600 and your available credit amount goes down from $1,500 to $1,400.
These same basic concepts apply to student credit cards, except they are meant to draw the attention of students and often have a lower available balance.
What Is Revolving Credit?
I have given information about credit cards and how they work. That available credit that I mentioned in the section above is called revolving credit. I want to take a moment to explain what that means. It is a key piece of information for you when it comes to debt and credit scores. Revolving credit, credit cards in particular, tend to have a high interest rate. Much higher than you find with an installment loan. I will share more about installment loans a little later. The interest rate on a credit card is anywhere between 9 percent and 25 percent.
Revolving credit gives you a great amount of flexibility, which is one of the best things about it. It works really well if you are able to pay off your credit card balance each month. You should know that every time you make a purchase with your credit card or carry a balance, it may impact your credit score. When using revolving credit, you should use it wisely. Even student credit cards have revolving credit and it is a good way to create smart habits.
You should be sure to keep your credit card balances as low as you can. While you can use all of the credit extended to you, that does not mean that you should. When you use all of the credit extended to you, it will lower your credit score. I will explain more about credit and credit scores a little later, so stick with me and keep reading. Your goal should be to use less than 30 percent of the credit given to you. I know that can be challenging at times. When you find yourself over 30 percent, pay down as much of it as you can.
Even if you cannot pay the full amount, make sure you pay at least the minimum payment. If you do not pay the minimum payment, you will incur fees. Often, the credit card company increases your percentage rate and it impacts your credit score. Make sure you do not open too many credit card accounts at one time. This could cause your credit score to decrease. You can also be denied simply because you have applied for too many cards in too short a time.
What Is Credit?
I want to talk about credit for a moment. It is important that you understand this concept of credit. If you do not understand what it is, you probably will not be able to build a positive credit history. Your credit history is a listing of all of the money you have borrowed and from where over the past 7 to 10 years. Bet you are thinking, "I have not borrowed any money" or "I am not old enough to have credit history". Those are real problems and concerns for college students. This is precisely why there are items such as student credit cards.
Your credit report is what lists all of that credit history. It is actually a detailed listing of more than just any money you have borrowed. It lists addresses that you have used, as well as names that you have used. There is probably way more information on your credit report than you realize. There are three credit bureaus that report information to your credit report. Those credit bureaus are TransUnion, Experian, and Equifax. Unfortunately, not all of the credit bureaus receive information from all of your creditors.
A key piece of information that appears on your credit report is your credit score. This is a three digit number that gives creditors and lenders an idea of your creditworthiness. The most common credit score is the FICO score and falls between 350 to 850. Most people have a credit score between 600 to 750. Good credit falls between 670 to 800. Anything below 570 is the danger zone of bad credit.
What If I Do Not Have Credit?
This is a typical predicament for college students, or those in their late teens and early twenties. It is a common problem, right? If you do not have a credit history, then you have a low credit score. You cannot build credit history because you cannot get credit because you have a low credit score. So what do you do?
The answer is start small. While it may seem frustrating at first, once you take small steps to build credit history, you begin to build it quickly. The other key is start small and be smart about what you do to build your credit. I am going to list some tips on how to build credit and how to take care of it.
You can get student credit cards. These are credit cards geared for students and with them in mind. The credit card companies understand that students do not have a strong credit history. As a result, they offer them cards that have low available balances to get them started towards building credit. The key is to only use small amounts of the credit at a time and pay off the credit card each month. This will help you build a positive credit history and will not get you into a place where you cannot pay off your debt.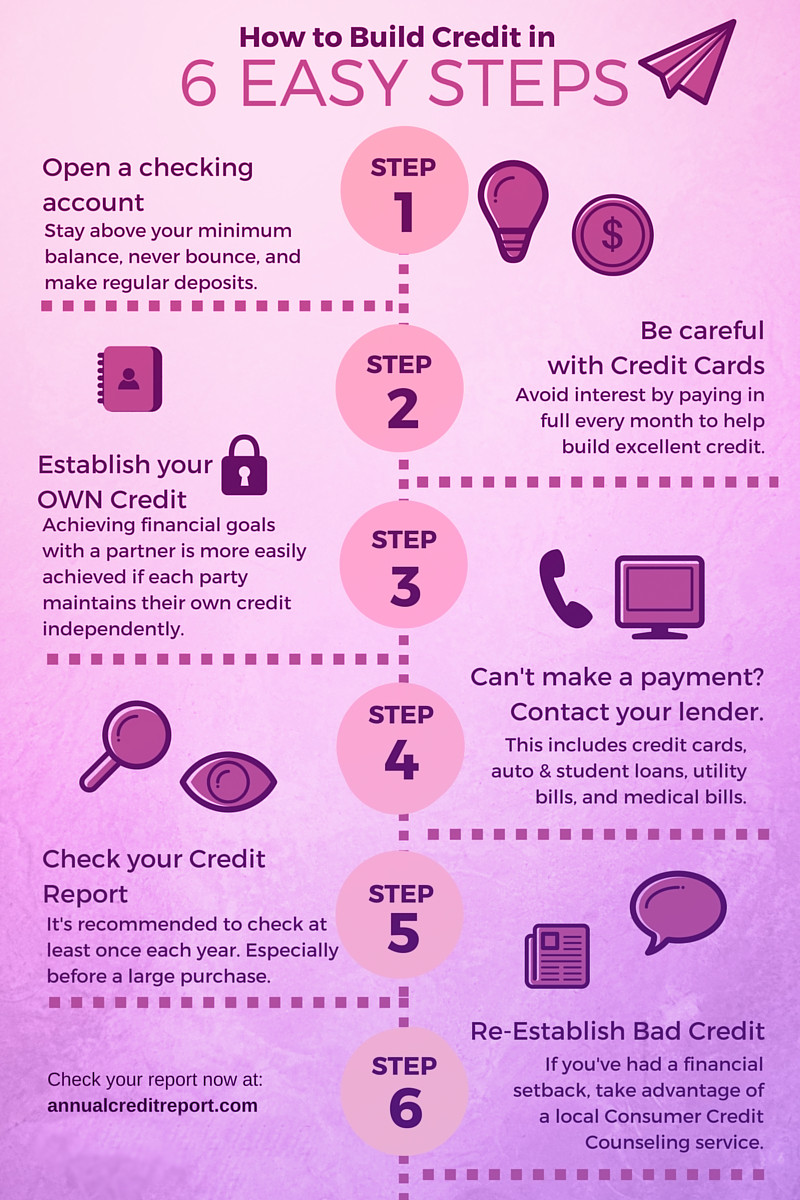 You may have to get a secured credit card first. These types of cards are perfect for people with no credit. These cards are intended to help people build credit. A secured credit card comes from a bank and has your own money behind it. You deposit money into an account. The credit card uses money from that account. Your available limit on a secured credit card is based on the amount of money in the account. When you make payments on this credit card, it positively impacts your credit score and helps you build credit.
What Are Other Ways That I Can Build Credit?
There are some ways other than student credit cards to build credit. You can get a student loan. These loans are available to students and lenders understand that these students do not usually have credit. They are a great way to begin to build credit by making monthly payments. Whatever types of credit you do get, make sure you pay the bills on time. One of the top reasons for poor credit it late or missed payments. It is important to pay all of your bills on time. While bills such as insurance, utilities, and even cell phone do not report to the credit bureaus every time you make a payment, they do report if you do not make a payment.
This gets tricky because paying them timely does not help your credit. However, not paying them absolutely hurts your credit. You can request a third party report these payments to the credit bureaus, but they do charge you to do that. This may be something that you want to consider if you are looking for ways to build up positive credit. You can purchase a car as a way to build credit. This is often something that a recent college graduate does. If you cannot get a loan on your own, you can have a co signer on the loan.
This is helpful when you have little or bad credit. You should make sure this person has a good credit history. When you pay your monthly payments, it helps you build your credit history. You should keep in mind that if you do not make your payments, it becomes the responsibility of the co signer to make them. If you do not pay the loan, it negatively impacts your co signer's credit as well as yours.
Advantages Of Credit Cards
There are some advantages to having student credit cards. It truly depends on how well you use your credit card. A credit card can give you some flexibility in your spending. It can help you build credit and teach you smart habits. A credit allows you to potentially keep money in the bank and let it accrue interest while you purchase items today and pay for them within 30 days. It also allows you to make a large purchase today even though you may not have all the cash.
A credit card can also be a safe way to make purchases instead of using a debit card. If the information is stolen, it is not your money in the bank that is being used. It still stinks to have a credit card and your information stolen. When it is a credit card, you can freeze that account so no one else can access it and it is not your money that is frozen. When you pay off your credit card balance each month, it is an effective money management tool. It allows you to be in control of your money.
Disadvantages Of Credit Cards
There are also some major disadvantage to having student credit cards. The major disadvantage is the debt part. As you all know the debt in the US just continues to rise. College students rarely come out of college without any debt these days. The average cost of college is also rising which adds to the average college debt.
As I stated above, credit cards are a great tool to manage money. However, you need to remain in control of your credit cards and your money. Using credit cards is a slippery slope to finding yourself in a puddle of uncontrollable debt. You need to stay on top of your spending, your available credit card balance and the amount that you owe. If you see that the amount you owe is climbing, you need to get control of it. You cannot ignore it if the number continues to increase and you feel you are unable to pay your debt. At that point, you should stop using your credit card and make a large effort to pay the bill.
Credit cards can be one of the most helpful and convenient things. They can handle emergencies and other unexpected expenses, gas and necessities in between checks, and more. #loan #finance #credit #personalloan #medicalloan ?https://t.co/qXWlTpIPPh pic.twitter.com/3C0nEcvkvl

— Loanry.com | Loan Shop ? (@LoanryStore) 31. октобар 2019.
Are Student Credit Cards Different?
The only real difference with student credit cards is that they are marketed towards students. They are the same as a credit card that is not marketed to students, but they typically have a lower credit card limit. These cards are usually ones for which a student will get approved. It helps to keep students and their spending in check. It may be a challenge for students to understand how to manage their credit at first. The limits are kept low so that they do not get themselves into too much trouble.
Sometimes these cards offer special rewards and promotions to students such as rewards for good grades. Discover offers a student card that lets students earn a $20 credit on their statement if they get at least a 3.0 GPA. They are eligible for this reward for the first five years that they have the card. Sometimes, students are also eligible for an introductory rate of 0 percent interest. This special offer does not last as long as it would on a non student card, but it is a nice perk to have for a while. After that the interest rate goes up to anywhere between 14 percent and 24 percent interest.
What Are Student Loans?
Student loans are a serious consideration for all students. While both student loans and student credit cards are ways to manage money, they are very different ways. Student loans are money you borrow to pay for school that you promise to repay. The lender charges you interest as a fee for lending you the money. There are different lenders for student loans and each one has a separate set of benefits. There are different rules and limitations based on if you are a graduate or undergraduate student. Professional working students and parents may also have some different considerations when it comes to loans for them. You do not have to make any payments on most student loans until you graduate or reduce your credits to become a part time student. That is not the case for all loans, so be sure to read all the fine print.
Many student loans have a flexible plan for repayment or have easy rules to postpone repayment. You usually receive a lower interest rate on student loans and you may not need to have a credit check. Most student loans are fixed interest, which means whatever the interest rate is when you sign the paperwork is locked in and will not change. Students should always so some student loan shopping to make sure they find the best loan for their needs.
Are There Different Types of Student Loans?
When you are thinking about student loans, you often only think of loans specifically to pay for tuition, books, room and board. However, there are other expenses that students have. Many of them use student credit cards to pay their other needs, such as toiletries and vitamins and other every day expenses. Students may also have needs for equipment or even travel.
I know you might be thinking, travel what?, they are supposed to be in school learning. Stop and think for a second how hard most students work in school. Some students all they do is go to class, study, and work. They need a break, too. Even if it might be a quick weekend trip. Even if you do not agree that they need time to relax, it is nice to know that there are options such as loans for travel. A travel loan is basically a personal loan. Like a student loan, these loans happen when a lender agrees to let the student borrow the money. The student promises to repay the loan by making regular monthly payments.
Here is where it gets tricky and where personal loans differ from student loans. A personal loan must be paid back immediately. There is not deferring payment. Also, interest rates tend to be higher on personal loans than on student loans. Lenders of a personal loan also do a credit check so for this type of loan, your credit matters.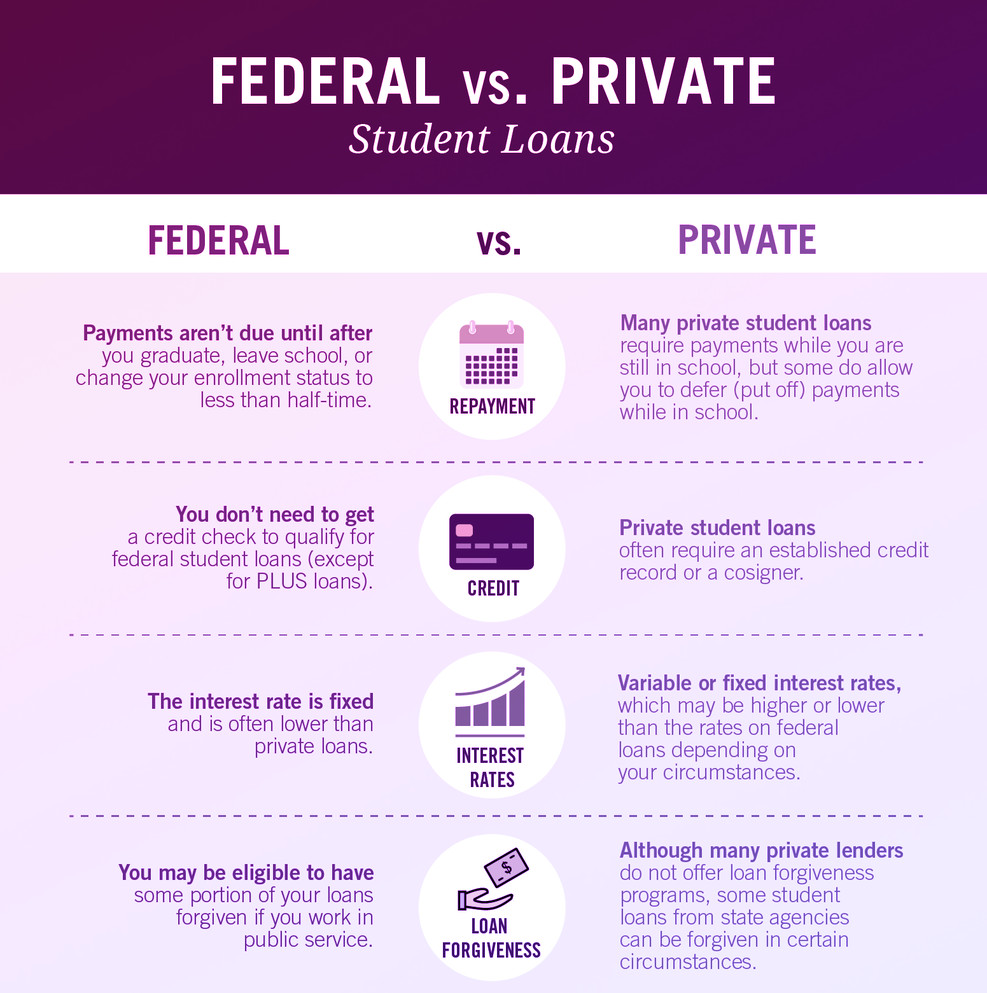 Can Student Loans Be Forgiven?
There are some strict requirements around which types of loans that can be forgiven and when. There are two major student loan forgiveness plans for student loans. These plans do not apply to student credit cards. One is for those who enter into public service jobs. This forgiveness plan only starts after you have made 120 payments, which is about 10 years of payments. You also must work for a specific employer, such as a volunteer for AmeriCorps or the Peace Corps, or some other government agencies. There are some other employers that qualify as well and you may be able to get the rest of your federal direct loan forgiven.
Teachers may also be able to get their loans forgiven. They must work for a qualifying school for a least five years. They may be able to receive from $5,000 to $17,500 in loan forgiveness. Studentloans.gov can provide you all the information that you need to determine if your loans can be forgiven. It does not hurt to take a look at the qualifications.
Should I Get A Student Loan?
This is a question that only you, and maybe your parents, can answer. You have to do what works best for your current situation. I would make that recommendation that you carefully consider taking on a loan or student credit cards. It is easy to think, I know I will get a job when I graduate and I will be able to pay back this loan. However, you might not. It is fairly easy for a full time student in college to obtain a student loan. I caution you to consider this. Just because you can, does not always mean that you should. You should use this same consideration for student credit cards.
I know when looking at the cost of college, it is easy to become overwhelmed by the price tag. We already know that the average student debt is high. Student loans and student credit cards add to that figure. Before you take on any debt, consider how much money you need. You should make sure that you have exhausted all of your options for scholarships and grants before taking on debt. There are many scholarships available, more than you realize. You should do all of your research first before you assume that taking on debt is the only answer for you. Perhaps you are able to make up the difference with a part time job. You may not be able to, but at least know that for sure before you agree to a loan.
Conclusion
As I stated at the beginning of this article, being a college student is hard today. I would not want to be in that place again. The cost of everything is rising while earnings are decreasing. There is a large appeal for student credit cards and loans. We live in a world where we want more stuff and we want it now. Before you give into the allure of what appears to be free money. Remember it is not and you must pay it all back.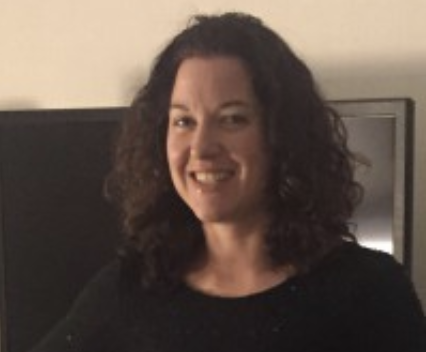 Julia Peoples is a long-time business manager focused on providing decision making assistance to the public. She works with people at key points of their lives who are making important retirement and financial decisions. She has had many articles published that educate the public on sound financial decision making.
Julia writes for those who are working towards financial freedom or a better understanding of how finances work. She has shared her financial insights with individuals on a one on one basis for years.