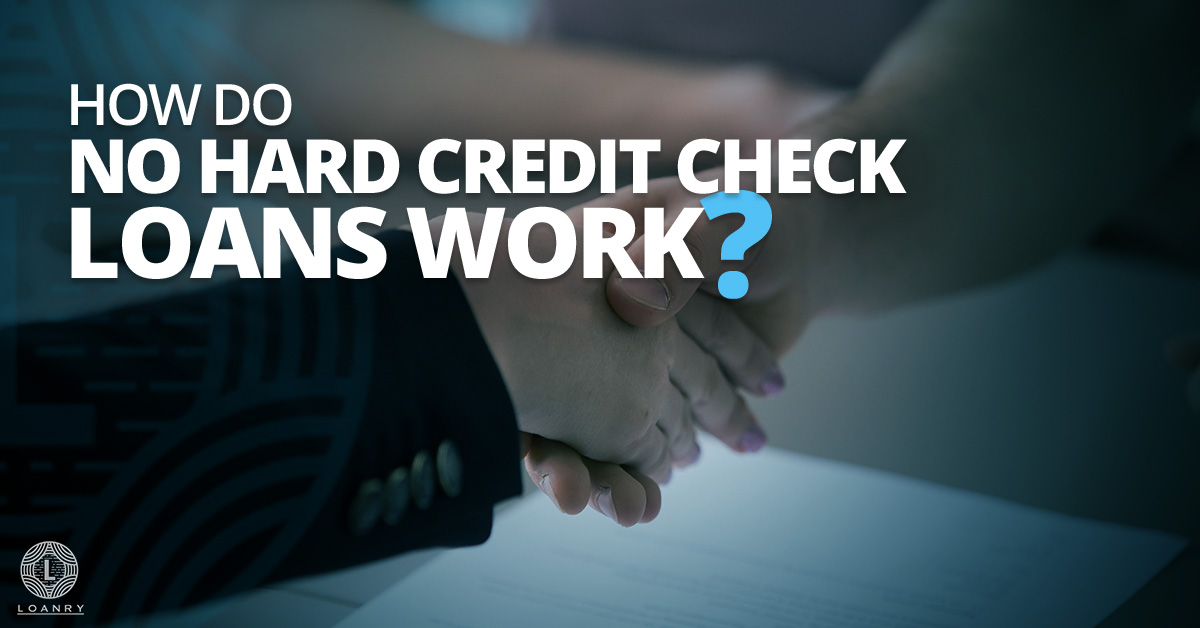 What are some no hard credit check loans? Traditional unsecured personal loans online will require a credit check and your credit score is an important part of the process, but there are options for no hard credit check loans.
Everything About No Hard Credit Check Loans
No hard credit check loans can be a good option for those who have bad credit and don't want a credit check on their report. When speaking about credit checks, it's important to know the difference between a hard and soft inquiry since each one will affect your credit a bit differently. Here is the list of no hard check credit loans:
Payday Loans
This is the leading type of personal loans that don't require a credit check. You can find these loans online or through your local community. A payday loan will usually come in an amount that is equivalent to your paycheck or less. They will need to be paid back completely in one or two installments.
Local Financial Lenders
Financial lenders in your area can also offer no hard credit check loans. These lenders will advertise the service by mailing out checks that customers can take to their local bank and deposit. Once a check has been deposited the customer has accepted the terms of the loan, which will include the monthly payment terms that were attached.
If you are nervous about approaching lenders, you shouldn't be because it can be in your best interest. Dealing with a lender directly, even if you don't have a perfect credit score, will give you different options for approval such as proof of income or employment.
Title Loan Companies
You may have seen signs for no credit check required loans. These companies are offering quick cash loans with no credit check but there is a catch. These loans usually require you to secure the loan with your vehicle title. These loans are secure because there is collateral as a requirement. You are still able to drive your vehicle while you are paying off the loan but you will be required to surrender it if you fall behind on any payments.
Online Personal Loans
There are plenty of unsecured personal loans online options to credit shop. You can take advantage of a lender search tool that will give you a list of lenders that don't require a credit check and start from there.
Where To Get a Loan?
There are different options for where to get a loan and one with no hard credit check that you can consider.
Online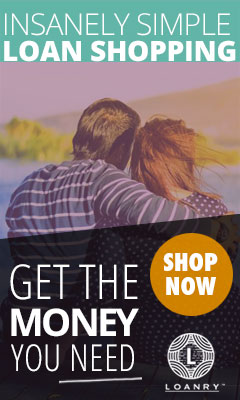 Getting no hard credit check loans online can offer you a number of benefits, such as easy access, convenience, saved time, and low rates. When you apply for a loan online, you can do so from the comfort of your own home and you don't have to wait in line or schedule an appointment. You will need the following information to apply for a loan online: name, address, Social Security Number, and proof of employment or income. Other information could be required, depending on the different standards of the lender. When you are filling out the form, it can be easy to miss a box so be sure you are paying attention. Missing crucial information can delay your loan.
If you're interested in getting a personal loan online, you came to the right place. Loanry bring you carefully selected reputable lenders.
Easy Access
When you get a traditional loan, there are a lot of hoops that you have to jump through. However, a personal loan can require less information and may have more flexibility. The approval time is usually pretty quick. It can take weeks to get approved for a traditional loan, but online, you may even see instant approval. Depending on the lender, the longest you may have to wait for your funds could be three days, which is still shorter than a traditional loan.
Save Time
If you are in a hurry and need money quickly then it may be in your best interest to apply for a personal loan online. Traditional loans will have a lot of different steps before the loan gets approved. In addition to quick approval, there is usually a lot less paperwork, which can also help you save time.
Low Rates
Even with a no credit check loan, you can usually find lower rates online. It's in your best interest to find the lowest rates since it will be less out of pocket money for you. One of the best parts about getting a loan online is that you can compare the benefits of rates from different lenders and choose the one that will suit your needs. Corresponding with an online lender can make the process easier and may help increase your chances of approval.
Credit Union
Credit unions focus on the community so they will be local to your state or specific region. They will also work together to better serve you. Many of the services a credit union will offer will be more convenient than a bank. Getting a loan from a credit union means you aren't just an average customer and, if you become a member, you could have access to lower fees and better rates.
Banks
Getting a loan from a bank will come with some advantages and disadvantages, depending on the type of loan you are getting. It helps to know the difference between a hard and soft inquiry when getting a loan from a bank. It's also important to know about the two types of loans and the pros and cons of unsecured and secured loans. If you are getting a loan from a bank, you want to choose an unsecured loan. This way you don't have to worry about your assets, including your home. Experiencing financial hardship can make repaying the loan difficult and you don't want to risk losing everything you have worked hard to get.
What Credit Score Do You Normally Need for a Loan?
One of the reasons you may be considering no credit check loans is because you know your credit score isn't good enough for another type of loan. There are options for every credit type and it helps to know what your credit score falls under. Unfortunately, your credit will have an effect on a personal loan. Before getting a loan, you can do your best to fix up your credit.
When you are working on your credit score, be sure you that you aren't applying for other credit forms at the same time and there aren't a bunch of hard inquiries. You shouldn't be falling behind on any bills or payments that need to get paid. Keep all your accounts open since closed accounts will look bad, especially any recently closed ones.
Good Score for a Personal Loan
A good score for a personal loan is between 700 and 750 and this means you will get lower rates and possibly fewer fees. This shows you have done what you are supposed to when it comes to credit and are paying down your debt for a lower debt-to-income ratio.
Fair Score for a Personal Loan
A fair score is between 650 and 700. This can be the case for many people and you have to work at the different ways needed to improve your credit score.
Bad Score for a Personal Loan
A bad score is considered between 560 and 650. Usually getting a loan with a bad credit score can be harder, but it's not impossible. An option for a bad credit score is shopping for a loan from an online lender. It's important to do your research and know that if you have a higher interest rate it can be harder to repay the loan. If you fail to repay the loan then it hurts your credit score even more.
What Makes Up Your Credit Score
There are a number of things that make up a credit score. New credit accounts for about 10% of the score. If you have recent loan applications or credit card applications these will play a role. Have you been approved or denied from these applications? Why have you been denied? It's important to address these issues before applying for more money. The types of accounts you have on your profile will account for another 10%. Lenders want to see a mixture of accounts and make sure that you know how to borrow and repay from different sources.
Lenders will likely find out if these mixed accounts have been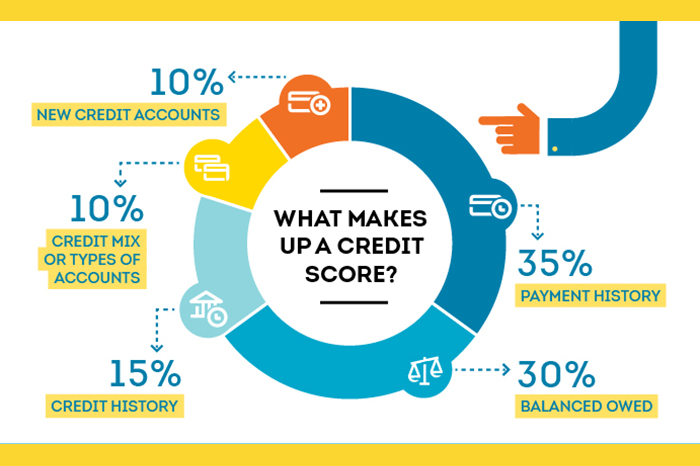 opened impulsively by looking at your behavioral application patterns. Your credit history accounts for another 15%. During the time you have had a credit history, you need to show that you are responsible. Your debt-to-income ratio will factor in about 30%. Lenders want to make sure you don't owe more than you are making and you aren't using more than 30% of the credit in your favor. Payment history accounts for about 35%. Past and present delinquencies will be looked at, along with general payment history.
Can You Get a Loan without a Credit Check?
Even if you have found a loan that doesn't have a credit check requirement, it's still important to know the difference between a soft and hard inquiry. It is possible to get no hard credit check loans. However, getting no hard credit check loans is not easy. These loans can be useful in a number of situations, including emergencies.
What Can You Use in Place of a Credit Check?
Depending on the lender and the type of no hard credit check loans you are considering, there could be different items that can be used in place of a credit check.
Secured Loans
In place of a credit check, some lenders may use a form of collateral that has a value equal to at least the amount you want. Collateral can be anything from vehicles to electronics. You will also need income verification in order to get loan approval.
Unsecured Loans
Unsecured loans don't require any collateral. However, you may have a higher than normal interest rate. This can double the overall payout of the loan. The higher the interest rate, the higher the monthly payment will be. You will also need to be prepared for income verification. This way lenders can make sure you have the financial means to pay back the loan.
In order to help understand your credit score, you need to know the difference between a hard inquiry and a soft inquiry. These different inquiries will affect your credit differently.
What Does a Hard Inquiry Mean?
A hard inquiry will happen when a lender checks your credit report. When you are in the process of applying for a loan, the lender will need to check your credit. They use a hard inquiry to determine whether your credit score is worthy and if you are financially responsible before denying or approving the loan application. You need to be careful with hard inquiries because they will remain on your credit score for at least two years. Too many hard inquires can lower your credit score. Applications that will count as a hard inquiry include auto loans, mortgages, student loans, personal loans, and credit cards.
The effect a hard inquiry will have on your credit report will depend on your unique credit history. For many, a hard inquiry will only affect your score by five points. What matters is how much credit you have and the accounts on your credit report. For someone who doesn't have a well-established credit history, a hard inquiry would have a great impact.
Having multiple hard inquiries on your report makes you look riskier to lenders. If you look riskier, you have a lower chance of being approved for a loan. If you have six or more hard inquiries then you have a higher risk of filing for bankruptcy. These inquiries are what lenders will use to determine your financial risk before approving you're for a loan. However, it doesn't play as big a role in your credit report as other items, such as overall debt and late payments.
What Does a Soft Inquiry Mean?
A soft credit inquiry will happen when you or a company is checking your credit, usually in the form of a background check. This soft inquiry could be a mortgage lender that pre-approves you for a loan. Soft credit inquiries can actually happen without your permission and knowledge since they don't affect your credit score. Some examples of soft inquiries include viewing your credit, pre-qualified credit card offers certain kinds of payday loans, and background checks or employment verification.
Reasons Loans Can Be Rejected
There can be a number of reasons why a loan is rejected. Some of it has to do with your credit report. If you are using a no hard credit check loan then your credit report won't play a role but other items may. If your employment is unstable because you change jobs frequently, this can be bad. This is also usually a bigger deal for those who are under 30 and in the job hopper generation. Too much instability can be a bad thing.
Layoffs can happen and companies can change but you need a steady employment history in order to get the best interest rate on your loan, especially if you aren't using your credit history to back you up. If you have insufficient income overall, you can also be denied a loan. You need to prove that you will make enough money to be able to pay it back. If you have been shopping around for a loan a lot recently and have too many loans out or too many applications with rejections, this could be a reason why your loan gets rejected. When you have too many rejected applications then be sure to give it some time before you start applying for new loans.
Should You Avoid a No Credit Check Loan?
While the interest rates can be higher on no hard credit check loans, if this is your only option you shouldn't avoid it. Some states have capped the annual percentage rate that can be charged on loans. If you live in one of these states, this can benefit you. If you don't live in one of these states with restrictions then you should know that you should see interest rates that are higher. Some lenders may not charge interest if you pay back the money by a certain date. If you can feel confident in your financial position in order to pay back the loan, this can be helpful to get a lower interest rate.
However, if you don't pay it off in time then you could end up in a cycle where you are just paying interest and not making a dent in the balance of your loan. You may want to avoid title loans and payday loans since both of these loans may require that you pay back the loan quickly and it usually is within a month of taking out the loan. Both of these options can present the danger of not being able to pay back the fees and interest. If you choose a title loan then you can end up losing your car and be in a worse financial situation.
Being Pre-Approved Versus Pre-Qualified for a Loan
Some lenders can use the terms pre-approved and pre-qualified interchangeably. Other lenders will have different ways of viewing these terms but the process could be similar. Being pre-approved or pre-qualified can trigger a hard inquiry on your credit report.
In order to apply for a loan, it may be a requirement to provide more information about your financial or employment background. A hard inquiry will require your consent. You may be pre-qualified for a loan and not want to commit to a deeper credit search until you are ready.
How to Pre-Qualify for a Loan
There are a number of reasons to get a personal loan, including even helping with your credit, but it's important to know about the process in order to know how it benefits you. As you are shopping for personal loans, you need to know the lender's pre-qualification process. To pre-qualify, you may need information about your current financial situation and your employment. This can include the name of your employer, how long you have been with the company, and your salary.
Some lenders could also ask about previous employment. Other requests can include auto, mortgage, and other loan information. Lenders want to know about your payments. By self-reporting this, it can help them assess the likeliness that you will qualify. You can either choose to accept or decline a pre-qualified offer. However, you can use the offer, which should include the interest rate, and the monthly payment amount in order to decide which lender could be the right choice for you. Lenders can get the information they need to pre-qualify you with a soft check so you can get different quotes without having to have a hard inquiry on your report.
How Do You Improve Your Credit Score for Any Future Loans?
While improving your credit score takes time, there are ways to do it for future loans if you don't want to consider any hard credit check loans. Some of the tips to improve your credit score include staying current on bills, reducing debt, and taking on a co-signer. It's important to always pay your bills on time and not let them be 30 days late.
Once you have met the 30-day threshold, the lenders will usually apply this to your credit report and it will decrease your score. Most items will stay posted for about two years once they reach your credit report. If you have outstanding debt, such as medical bills or loan payments, try to pay them off as quickly as possible. A lot of debt can cause your score to go down because it increases your debt-to-income ratio.
Alternative Loan Options
There are other alternate options in the place of no hard credit check loans if you choose. If you feel comfortable with it, you can reach out to a friend or family member that is financially stable and ask about getting a personal loan from them. Since it's not a conventional loan, there won't be a credit check. You may also not see offers with overly high-interest rates that some local lenders may have. Even if it is not a traditional loan, you still need to make sure to pay back family members and friends.
The other option is a cash advance. If you have a credit card, there may be the option for a cash advance. Take the card over to the bank and have a cash advance taken out on the card. This will show in the overall balance. Cash advances do tend to have a higher interest rate than a normal credit card interest rate, which can be already high. It may still be less than what a local lender is offering you. The cash advance will combine with your normal monthly credit card payment so this will eliminate the need for a second payment and you can keep better track of your finances.
Conclusion
There are a number of different places to find no hard credit check loans but online can be your best bet in order to do your research and find the lowest rate possible given your situation. Pre-qualifying for a loan can be a helpful option but each lender will have different pre-qualification guidelines you have to adhere to. It's always a good idea to work on improving your credit so you can get better loan options for the future.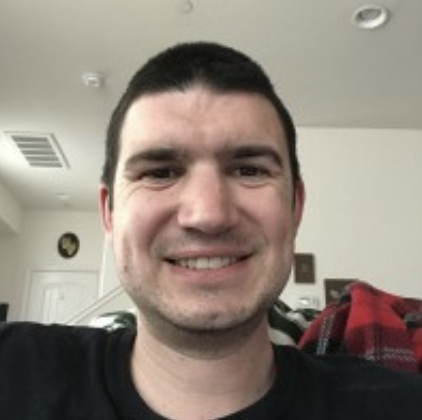 Kevin Strauss is a personal finance writer and homeowner based in the Los Angeles area. Being in one of the most expensive markets in the country, he's learned to maximize resources to plan for both his monthly expenses and future financial needs. Kevin has a passion for helping those in a similar situation navigate the complex world of personal finance so they can pay down debt, plan for the future and live out their dreams.  In addition to covering personal finance in depth on Loanry.com, Cashry.com, Debtry.com, Budgetry.com, Billry.com, Creditry.com and Taxry.com.  Kevin shares his expertise with readers who want to create budget-friendly habits across the web.