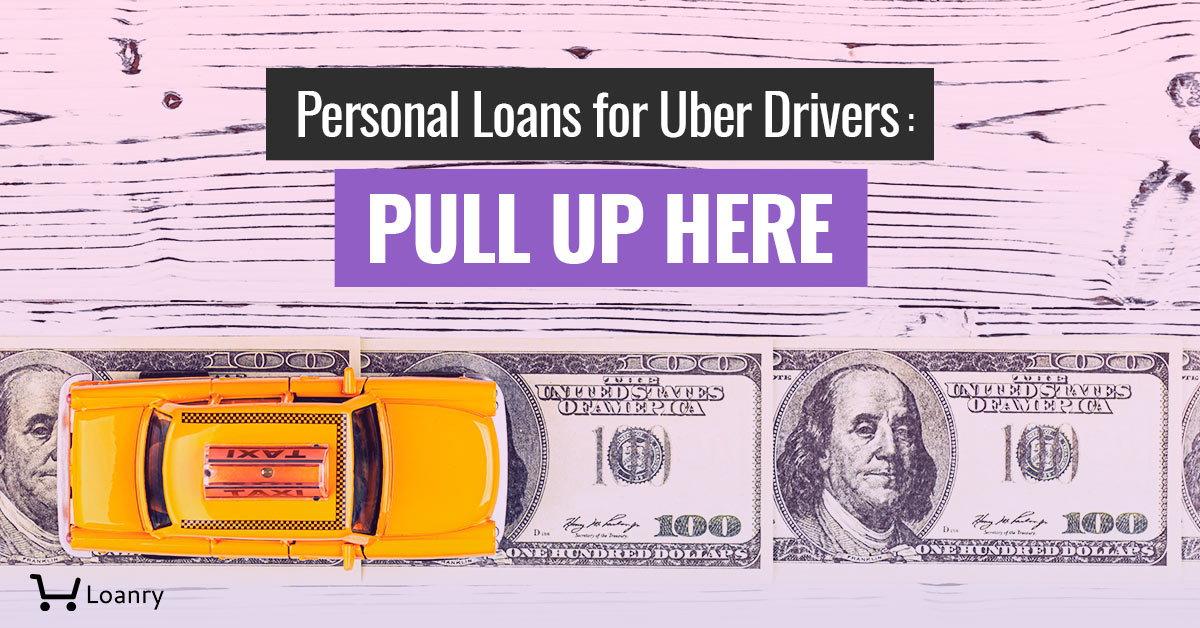 So, you have heard about how great it is to drive a car for Uber. Maybe you have been hearing about how much money you can make with Uber. You can set your own schedule and drive only when you want. You are excited about the new opportunity to take on a new job as an Uber driver, but you are not sure your car is up to snuff. While you need little to start up your career as an Uber driver, you do need a reliable car to meet Uber's standards. It is possible that you can get personal loans for Uber drivers. Continue reading to find out more information about personal loans.
Pick up All the Information About Personal Loans if Your an Uber Driver
If you are considering personal loans for Uber drivers, it is important to understand all the details about personal loans. A personal loan is when you borrow a certain amount of money from a lender with the promise to make regular payments until the loan is repaid. A lender is a bank, a credit union, or even an online lender. Lenders attach interest to your loan as a fee for allowing you to borrow money. The interest rate that a lender gives you is directly related to your credit score. The higher the interest rate you receive means the more you pay each month when you repay the loan. There are many different types of personal loans that are available to you. It is important that you know where to get a loan when you are interested in getting a loan.
What Are the Different Types of Loans?
There are different personal loans for Uber drivers that may interest you. Traditional loans come from banks and credit unions. These are banks that have an actual building that you are able to visit when you require assistance. Some of these banks have online banking options, but that is not the bulk of their business. These types of banks tend to give loans to those who have good or better credit. They do not have many options available, so if you do not fall into their exact criteria, they may not give you a loan. Their application process may take longer and if you are approved, it is long before you see money in the bank. They typically also require that you have a bank account with them. You usually get better customer service with a traditional bank.
Online Loans
Online lenders were once considered for those with bad credit. That has changed over time and those with great credit have turned to online lenders for loans. As we advance technologically, online lenders are finding themselves in the right place to lend money. The customer service may not be as good because there is no person with whom you can see face to face. They do tend to have other communication methods. Online lenders offer a wide variety of interest rates and you are able to apply for these loans online and in just a few minutes. You can upload documents quickly and often get a response within 24 hours about the status of your loan.
If you are approved, the money is usually in your bank account in 24 hours. Looking for the right online lender is easy because one or two quick internet searches give you all the information you need.
Fast Cash
This type of loan gets you a small amount of money quickly but they come with high interest and short repayment terms. You usually have to repay these loans in just a few weeks and they can get you in a bad spot if you cannot pay back the loan timely.
Title Loans
Title loans use the title of your vehicle as collateral. There usually is not a credit check. These types of loans have high fees and interest rates. Usually, you have to repay this loan within a short period of time. These lenders determine the value of your vehicle and do not allow you to borrow more than a percentage of that value. If you do not repay this loan, the lender can take your vehicle. Be careful with this one as your car is your lively hood. So, why would you risk such an important piece of collateral in exchange for money today. We don't recommend this type of loan if your an Uber driver. Your car is not a currency. Your ability to use the car to drive others certainly is a ride you can count on day after day.
Payday Loans
Payday loans are another loan where you get cash fast. These loans are for small amounts and have high-interest rates. You must repay this loan on your next payday. You give the lender a postdated check for the full amount of the loan. The lender requires proof of your income so he can see how much money you earn with each paycheck. Also, the lender does not allow you to borrow more than your paycheck amount.
Some Lenders To Consider
Once you decide that personal loans for Uber drivers are the right step for you, you should shop around to find the lender that can offer you the best loan terms. There are some lenders you should consider:
Upstart
With a credit score of 620 and an annual income of $12,000, you could qualify for a loan. They want you to have a debt to income ratio of less than 45 percent. They approve of those who do not have much credit history. This lender offer loans from $1,000 to $50,000 with interest rates from 7.69 to 35.99 percent. They offer repayment terms from three to five years.
Lending Club
This peer to peer lender has a minimum credit score of 600. They want you to have a three-year credit history and less than 40 percent debt to income ratio. Their loans range from $1,000 to $40,000 with interest rates from 6.95 to 35.89 percent. They have repayment periods of three to five years. They do have an origination fee.
Avant
They accept credit scores as low as 580 but want you to have at least $20,000 a year income. They offer loans from $2,000 to $35,000. Their interest rates range from 9.95 to 35.99 percent and repayment periods from two to five years. There are a number of other lenders that may offer you better terms that fit in your budget. Do not accept the first offer you find.
Positives to Taking Out a Personal Loan When Your an Uber Driver
There are many positives to personal loans for Uber drivers. One of the upsides to a loan is that you can get the money upfront to pay for a car you need for your job for Uber. You can get the car that you need and you will be able to work for Uber while working to pay off your car. You can take the money you make as an Uber driver and pay the monthly payment to pay back the loan. And you may even make enough money that you can double up your car payments and pay off your car faster.
When you use a loan to obtain a car, you do not have to tap into your savings account to purchase your car. You are able to keep your money in your savings account for some other emergency. When you get a personal loan, the amount you pay per month remains the same so you always know how much money you are paying each month. You will not have any surprises.
✓

Get the money upfront to pay for a car you need for your job for Uber

✓

Fixed monthly payment

✓

Keep your savings untouched
Negatives to Taking Out a Personal Loan as an Uber Driver
Just like everything, when there are positives, there are also negatives. There are some negatives to taking out personal loans for Uber drivers. One of the biggest negatives to taking on a loan is that you are taking on more debt. Any loan that you accept means that you have more debt to repay. That also means that you have a higher debt to income ratio. These things may cause your credit score to decrease, even if it is just for a short period of time. If you are not able to repay the loan, you can put yourself in a worse financial place. Loans also come with fees. I will go into more detail a little further down in this article about the fees you encounter. Some loans have interest rates, which means that you are potentially paying a lot more for the loan that you really should.
One more debt on account
Possibility to decrease your credit score
Application fees
Do Loans For Uber Drivers Have Fees?
Just about every personal loan for Uber drivers has some type of fees associated with it. Lenders must disclose all fees upfront to you in the loan agreement. It is your responsibility to read the agreement and ask questions if you do not understand anything. Loans may have application fees. This is a fee that you are charged simply to apply for a loan and run a check on your credit. This is a non-refundable fee, so even if you are not approved for the loan, you have to pay it. Not all lenders charge this fee, so you may want to look for a loan that does not have this type of fee.
There are loan administrative costs associated with a lender giving you a loan. The lender passes these costs along to you in administrative fees. This fee covers all the paperwork associate with processing your loan. Sometimes this fee also includes an application fee. Some lenders combine several fees into one big fee called an origination fee. This includes the application, credit check, processing it all and paying out the money. The most important piece of all of this that you need to understand is the origination fee comes off the amount of the loan that the lender gives you. That may not seem like a big deal, but let me show you why it is.
An Example
You need to borrow $8,000 to buy a car that has a total cost of $8,000. You plan to use every bit of the money you borrow for the car. The administrative fees were $400. The amount that the lender deposits into your account is $7,600. That is :
$8,000 (the amount you borrowed)
−
$400 (origination fee)
=
$7,600 (total amount deposited)
.
Now, you need to come up with another $400 to buy the car.
Does My Credit Matter if I Work When I'm Looking for Money as an Uber Driver?
It does not matter where you work when you are looking for personal loans for Uber drivers, your credit matters. Honestly, it does not matter what type of loan you want, why you need it, or where you get it, your credit always matters. As I mentioned above, your credit score directly impacts the interest rate that you receive with your loan. The lower your credit score, the higher your interest rate is going to be.
Your credit score is a three-digit number that gives a lender an indication of your creditworthiness. There are about five different factors that go into determining that number, but what matters most to you is it is a direct link to the interest rate you receive. You want to make sure you protect your credit score as best you can. You want to make all of your payments in the correct amount and on time. Late or missed payments are one of the top reasons why your credit score decreases.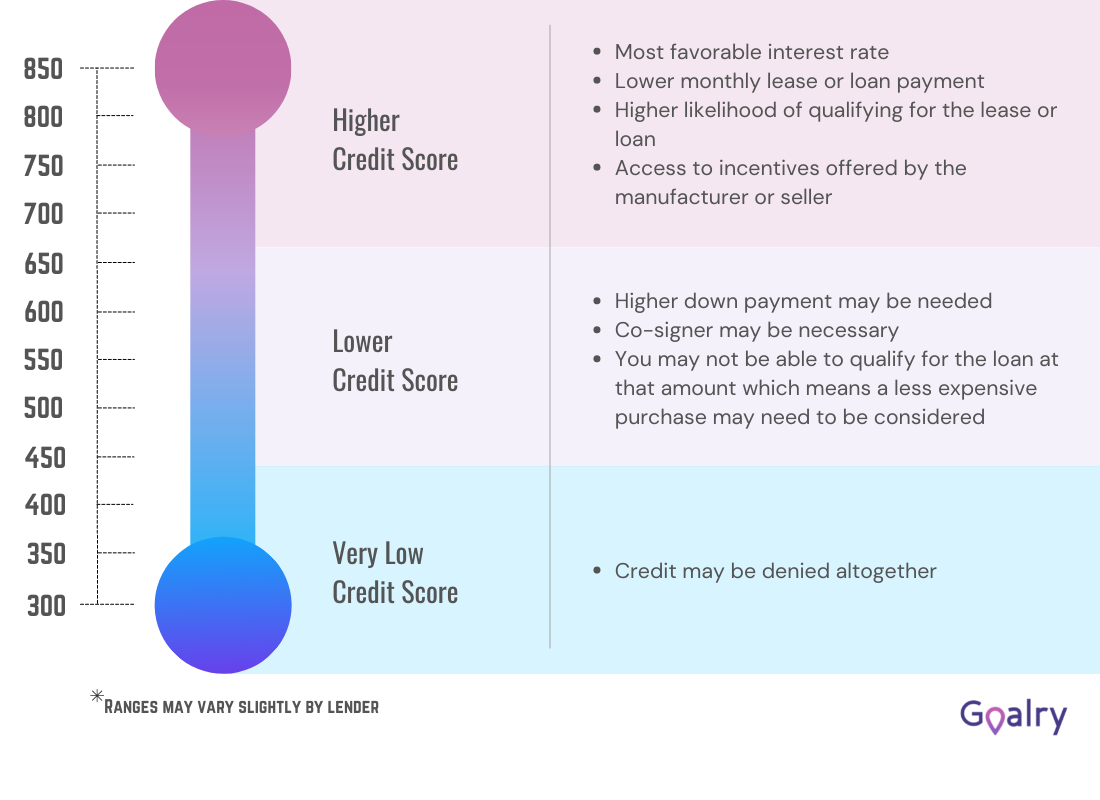 What Is the Difference Between Secured and Unsecured Loans?
When you are considering personal loans for Uber drivers, there are two major designations for loans. There are secured loans and unsecured loans. Most personal loans are considered unsecured loans. This means that they do not require collateral. They are more risky for the lender, so they usually require you to have a higher credit score when dealing with an unsecured loan. You may also find that unsecured loans are for a smaller amount of money. This is also because they tend to pose more risk for the lender. You can often get a quick decision on an unsecured loan, but it may not be in the amount that you really need.
Secured loans are less risky for the lender because they have some type of collateral associated with them. Collateral is an asset of yours that has some financial value to it. You are offering this item as proof that you will make your loan payments. If you do not make your loan payments, the lender can take the item you offered as collateral. Most often, secured loans are in the form of mortgages, where the house is the collateral. Another type of secured loan is an auto loan where the car is the collateral.
There are other types of collateral that can be used such as other real estate or art or jewelry. These items are often valuable and you must be able to prove their value. Secured loans are usually for larger amounts of money and have lower interest rates. Lenders are willing to offer better terms because the collateral gives them a better sense of security.
Is a Loan Right for Me?
When you are considering personal loans for Uber drivers, it is important that you assess your current situation and determine if you really want to take on a personal loan. You are the only one that can decide if a personal loan is right for you. There are some questions you can ask yourself when you are trying to figure it out. The first questions is can you afford to make the monthly payments? You may not know the answer to that question. You need to take a look at your budget and determine how much you can afford to pay each month. If you do not have any extra money to pay towards a loan then a loan might not be right for you.
If you are not making any extra money because you do not have a car to become an Uber driver, then maybe a loan to get you a car is the right step for you to take. However, you must make sure that you make at least enough money to make the monthly loan payments. If you do not think you can make enough money to pay off the loan, then a loan still may not be the right answer for you.
Conclusion
It is very important to fully understand personal loans. When it comes to personal loans for Uber drivers, there are many options available to you. No matter which one you pick, make sure that the option is the right one for you. You do not want to put yourself in a worse financial place because you have taken out a loan that you cannot afford. When considering personal loans for Uber drivers, make sure that this loan will help you get to a better place.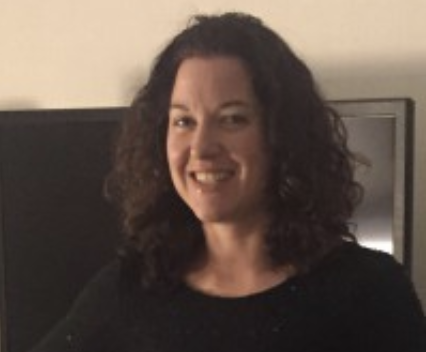 Julia Peoples is a long-time business manager focused on providing decision making assistance to the public. She works with people at key points of their lives who are making important retirement and financial decisions. She has had many articles published that educate the public on sound financial decision making.
Julia writes for those who are working towards financial freedom or a better understanding of how finances work. She has shared her financial insights with individuals on a one on one basis for years.