As a homeowner, there are times when you will have to carry out emergency home repairs. Whether the repairs are from faulty systems, wear and tear, or natural phenomena, it will be important to figure out where you will get money to finance the works. Personal loans for emergency home repairs are becoming increasingly common and popular. However, you should familiarize yourself with the products and the various options available to you before taking out this type of personal loan.
A good number of consumers do not know where to get a loan when they need extra cash for such an emergency. This is why we make it easy for consumers to not only find a lender but also help them avoid common scams. By facilitating the process of financing home repair services, we help ensure a seamless process and convenient borrowing experience. Here is what borrowers need to know about emergency cash loans for home repairs.
Emergency Home Repair Loans
Sometimes, you may find yourself stranded when your home needs emergency repairs, but you do not have money to pay a contractor to do the job. What most people do not know is that personal loans for emergency home repairs can make for a great way to access the financing you need, allowing you to pay back the loan later over a period.
Emergency home repair loans are one of the many types of personal loans available in the loan market. This type of loan would be ideal in case you do not qualify for other loans if the amount required is too small to take out a home equity or you cannot afford to pay for the emergency home repair yourself. Just as with any other type of personal loan, home repair loans have a fixed interest rate and are paid back in specified installment amounts over a fixed time.
Numerous lenders offer repair loans for emergencies. However, the loan terms vary by the lender. This means that you should not only find the right lender for your circumstances but also understand what you are getting yourself into before making a financial commitment. In short, borrowers have to take time to shop for emergency repair loans and carefully consider the different options available.
How a Personal Loan Works
The period after your home has been affected by destructive events can be characterized by confusion and a feeling of helplessness. This could leave borrowers wondering where to get a loan. However, before taking any step, it would be essential to understand how these personal loans work.
Personal loans are consumer loans that are granted for personal, family, or household use. As installment loans, it means that borrowers borrow a fixed amount of money. And pay it back in monthly installments over the life of the loan. This period will normally range from 12 to 84 months, with the borrower paying back both the principal and accrued interest by the end of the period. The account is usually closed once the loan has been repaid in full.
There are two types of personal loans: unsecured and secured loans. Unsecured loans are not backed by collateral, meaning that the lender will determine whether you qualify for the loan based on your financial history. Secured loans, on the other hand, are backed by collateral. As such, the lender will have the right to claim your asset if you are unable to make your payments.
Personal loans for emergency home repairs are consumer loans meant to carry out repairs after your home has been damaged. In fact, using a personal loan to carry out home repairs is one of the smart ways to use this type of loans. This is because home repairs and improvements will help to increase the value of your property. Similarly, by making your home more functional and comfortable, you will enjoy the peace of mind you need to do other things productively.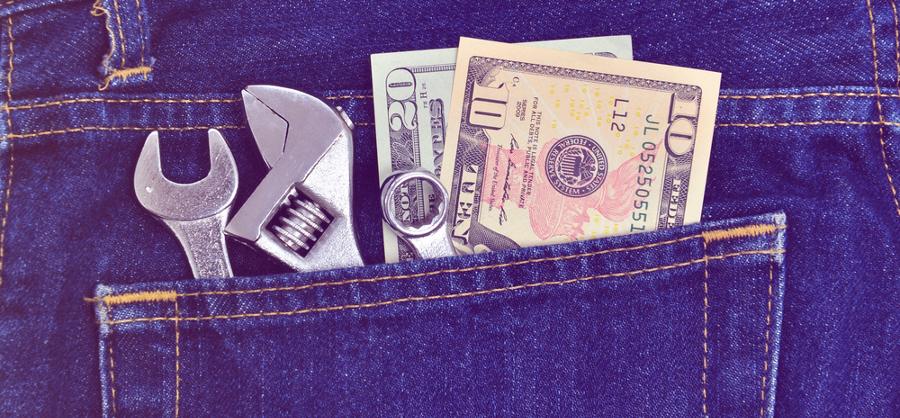 Common Home Repairs
Home repairs come in different forms. While some make for small projects that you can do yourself, others are larger and will require that you call in a contractor. If you find yourself in need of personal loans for emergency home repairs, you should take time to loan shop to ensure you find the right product for your needs.
Water heater replacement – if your water heater is older than 10 years, there is rust in your faucet water, rumbling and noise or water leaking from the heater, you should consider replacing it.
Roof repair – roof damage can occur as a result of weather damage, damage from trees and power damage, missing or cracked shingles or leaks.
Frozen or broken pipes – decreasing water pressure, water discoloring, and reoccurring leaks are some signs that you may have broken pipes and need emergency home repairs.
Damaged gutters – if you notice broken seams where gutters meet, cracks and leaking or water around the foundation, you should determine whether you need home repairs. You can take personal loans for emergency home repairs to help you cover the costs upfront.
Restore walls and ceilings – discoloration, holes, and dents on walls as well as a buckling ceiling will need to be repaired. If you notice such defects, it could be time to call a contractor.
Replace flooring – you may need to take out emergency cash loans to replace flooring that is stained, chipped, weathered, or has stains from flooding or leaks.
Ways to Finance Emergency Home Repairs
While personal loans for emergency home repairs can help cover these costs, this is not the only way to finance such repairs. Before you start thinking about where to get a loan, you should explore these options to find out if they will work for you.
Other Options to Consider
In addition to the options mentioned above, there are other alternatives to personal loans for emergency home repairs. Here are some of these options that are available to almost every homeowner.
Before taking out personal loans for emergency home repairs, you should consider the other options available to you. There could be more affordable ways of financing home repairs.
☛

Credit cards – you may want to consider financing some of the home repair projects using a credit card. You will be able to save some money if your card has an offer of 0% introductory APR on purchases. This would also be a great way to access the money you need within a short time and without much hassle.

☛

Peer-to-peer loans – this is a creative way to raise the money you need to repair your home. Several investors fund a loan by providing a small amount of money to various projects as a way of diversifying risk. Most of these loans have relatively short repayment periods, meaning less interest and allowing you to get out of debt quickly.

☛

Alternatives other than loans – there are other ways that you can finance repairs apart from loans. You should consider saving up cash before such emergency repairs become necessary. This effectively means planning for such occurrences in advance. In case your project can be completed in phases, you can pay for the project when you have money for each phase.
Emergency repair loans require that you pay back the money you borrow with interest. Borrowers should have this in mind when applying for the loans.
Factors that Determine Your Eligibility
Even as you shop for a repair loan, it would be important to check the eligibility criteria for most lenders. This will go a long way in helping you to avoid the frustration associated with getting your loan application rejected.
Here are Some of the Factors that Determine Your Eligibility for Personal Loans for Emergency Home Repairs
Your income – lenders will only be willing to make loans to borrowers who can pay them back. Depending on how much you are looking to borrow, the lender will consider your income to determine whether you can afford the loan. Borrowers are more likely to be approved for a loan if the payments are a small portion of what they earn.
Your employment history – since most people get their income from employment, most lenders will want to know if your work situation is stable. Borrowers with steady employment will find it easier to access the funding they need to repair their home.
Other debts you owe – apart from income, the number and amount of debts you owe will affect your likelihood to pay back. It may be difficult for lenders to give you another loan if you are already drowning in debt.
The loans you have applied for recently – lenders consider you to be a high-risk borrower if you have several loan applications over a short period in the recent past. Going on a borrowing spree is one of the signs of a possible default.
Collateral – in case some of these factors make it difficult for you to qualify for a loan, some lenders may consider offering you a secured personal loan. If you have collateral to guarantee the loan, you may increase your chances of getting an approval for the loan.
Another factor that will play an important part in determining whether you qualify for these loans is your credit score. It is important to have a good credit score to increase your chances of qualifying for a loan as well as accessing higher limits.
Best Ways to Qualify for a Personal Loan
Every borrower will want to increase their chances of getting approved for personal loans for emergency home repairs. Here are some of the best ways to qualify for loans.
✓

Ensure your credit is in good shape – your credit score and history is what lenders rely on to establish your financial habits and borrowing behavior. Since emergency home repairs are usually unexpected, you should prepare for such incidences by improving your credit score early enough.

✓

Reduce your debt as much as you can – your debt-to-income ratio, as well as the amount of debt you owe, will determine whether you qualify for a personal loan. To increase your chances of qualifying for these loans, you should try to reduce your debts as much as you can.

✓

Consider a co-signer – in case you have a low income or poor credit score, getting a cosigner with a higher income, and better credit score will increase your chances of getting a loan. By agreeing to be your co-signer, the person agrees to pay the loan in case you default, reducing the risk to the lender.

✓

Personal loan shopping – shopping around for loans will help you know where to get a loan. Such information will help you identify lenders with flexible requirements and loan terms.
Why Consider a Personal Loan for Home Repairs?
There are many reasons why you should apply for and take out personal loans for emergency home repairs. Considering that events that lead to emergency repairs occur unexpectedly, these loans allow you to start repair works immediately. Defects in your house can greatly compromise the functionality of your home. With home repair loans, you will have the money to cover the costs upfront and payback in installments that are spread out over time. Compared to credit card loans, personal loans for emergency home repairs have a lower interest rate. This means that the cost of borrowing will not be as high, allowing you to pay back the loan comfortably without much strain. These financial products can also help you make repairs conveniently and affordable.
Home repair loans are a type of personal loan. As such, the loans require that borrowers pay fixed monthly installments over a specified period. With such an arrangement, borrowers will be in a better position to plan their finances and make payments on time.  Another reason to get a home repairs loan is that it allows you to access a considerable amount of money. Most lenders will actually offer the amount you need to ensure that you complete your project. It would be important to find out how much you will get from each lender when looking for where to get a loan.
Factors to Consider Before Taking Out the Loan
There are several factors that borrowers should consider before taking out these loans. This will help them to find the right loan for their needs. And to understand the financial commitment they are making as they take the loan.
Find the right lender – the importance of finding the right lender cannot be emphasized enough. As you shop personal loans, take time to go through the terms of the lender to avoid making common mistakes.
Interest rates – different lenders have different interest rates for their home repair loans. You should remember to compare interest rates from several lenders to ensure that you take out the most affordable loan.
Fees – just as with interest rates, the fees charged on the loan will directly affect the cost of borrowing. Make sure you find out whether there are any hidden loan fees and charges.
Loan term – how much time you will have to pay back the loan will be an important factor to consider. This will determine how comfortable you will be able to service the loan.
The amount you need – the amount you need to carry out repairs should guide you on how much you should borrow. The loan amount will, in turn, affect how much you will pay in interest as well as determine whether you will get your application approved.
Your ability to repair – most borrowers take out loans once they find out they qualify without taking time to evaluate their ability to repay. Ensure that you will be in a position to pay back the loan without financial strains that could result in frustration.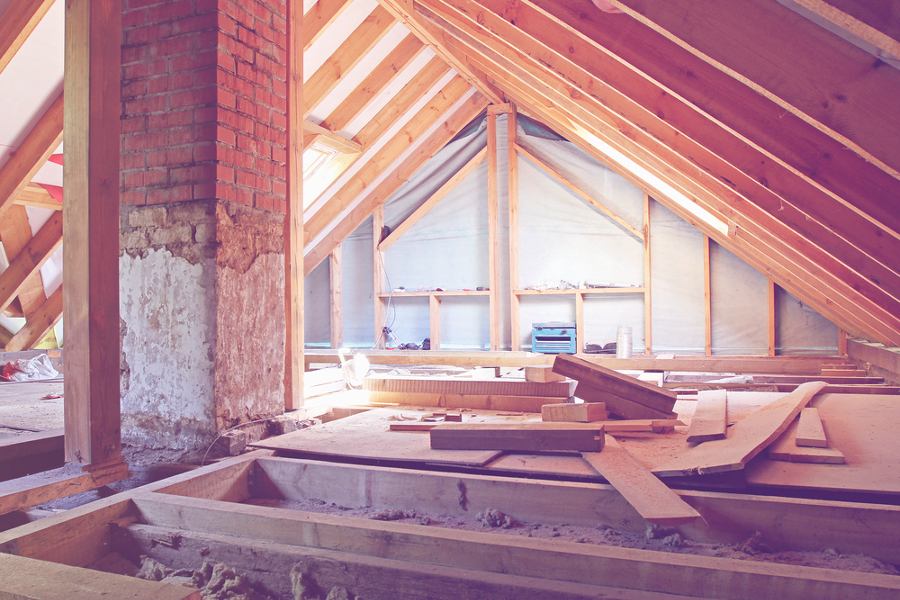 Disadvantages of Personal Loans for Emergency Home Repairs
For all the advantages associated with personal loans for emergency home repairs, they are not without some disadvantages. Knowledge of the downsides of these loans will help you decide whether you need to borrow money.
Every time a borrower applies for and takes out a repair loan, it shows on their credit report. Too many applications over a short period will make a borrower less attractive to lenders, making it harder to access loans in the future.
Any rejections will also show on your credit report, a factor that could damage your credit score. It is important to not only check your score before submitting your application but also take the necessary steps to boost a weak score.
Just like any other personal loan, late or missed payments on these loans will hurt your credit score. It is critical to ensure that you can afford the loan before approaching lenders to funds to finance home repairs.
In case you have a poor credit score, there is a good chance you will pay very high-interest rates. Financial experts advise borrowers to resist the urge to apply for these loans in case the lender's interest rates are too high.
How to Use a Home Repairs Loan Wisely
While emergency loans can help you meet your financial needs, they can also land you in a lot of financial trouble if not used correctly. Borrowers should ensure that the money borrowed is used in the way it was intended.
Before you take out personal loans for emergency home repairs, it is important to know the specific types of repairs you would like to do. You should consider listing the repairs down, before working with your contractor to estimate the cost of each of the repairs. This will help you to determine how much you need for the project. Once you have received the funds in your bank account, you must ensure that you stick to the plan. All the money meant for home repairs should be used for that purpose without diverting it to other activities. By doing this, you will benefit from the loan in terms of restoring your home to its rightful condition and increasing its value.
Choosing the Right Lender
In addition to choosing the best personal loans for emergency home repairs, borrowers should also pick the right lender for their needs. Below are some of the ways to identify a good lender with whom to work.
Recommendations from friends and family – friends, family, and colleagues who have taken out these loans before can help you to identify reliable lenders. Based on their experiences, you will be able to gather information relating to the terms of different lenders. Some may also suggest lenders who offer tailored loan products to consumers.
Loan brokers and aggregators – the process of looking for the right lender can be tedious and time-consuming. Working with experienced loan brokers and aggregators will make your work easier. You will not only save time but will also get a list of potential lenders with whom you can work.
Doing research – one of the best ways to find a lender is to shop for personal loans. Today, it is possible to use the internet to access reviews from former customers. And also learn more about different lenders. There are also third parties that can help borrowers to identify reliable lenders. We make it easy for consumers to find reliable lenders who give personal loans for emergency home repairs.
Conclusion
Lastly, borrowers should remember that they have the responsibility to pay back their personal loans. This requires that they not only make sure that they can afford to make payments but also that they put in place measures to see to it that all payments are prompt.
With this information, borrowers will not only know where to get a repair loan but will also be in a better position to make informed decisions. Taking the best personal loans for emergency home repairs can help borrowers to enhance the functionality of their homes. To ensure that the funds help to meet the set goals, it would be important to do some research. One of the best ways to achieve this is through a third party that is not a lender, but helps you find one. We strive to help consumers to find reliable lenders easily and avoid falling prey to scams. Work with us to improve your borrowing experience and find a home repair loan that might meet your needs.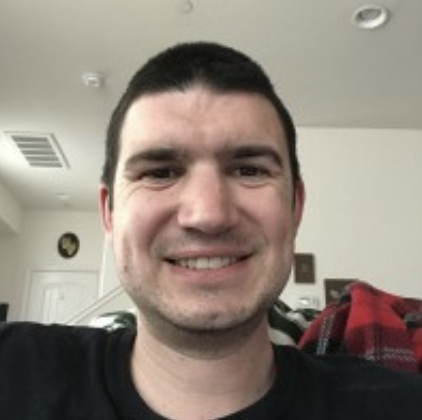 Kevin Strauss is a personal finance writer and homeowner based in the Los Angeles area. Being in one of the most expensive markets in the country, he's learned to maximize resources to plan for both his monthly expenses and future financial needs. Kevin has a passion for helping those in a similar situation navigate the complex world of personal finance so they can pay down debt, plan for the future and live out their dreams.  In addition to covering personal finance in depth on Loanry.com, Cashry.com, Debtry.com, Budgetry.com, Billry.com, Creditry.com and Taxry.com.  Kevin shares his expertise with readers who want to create budget-friendly habits across the web.