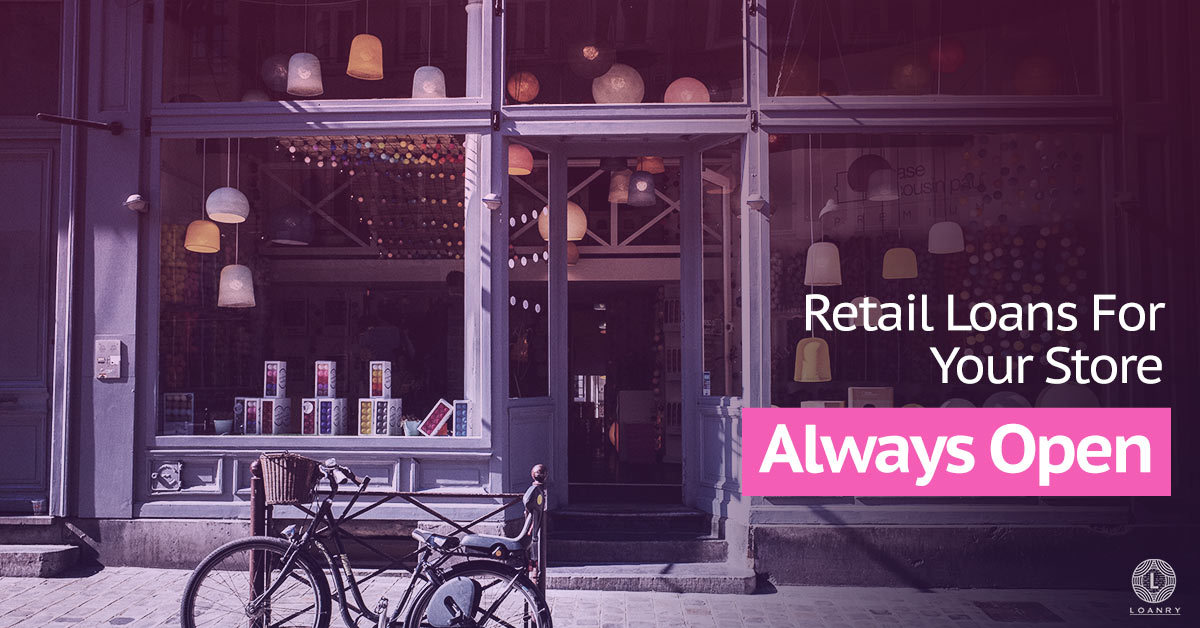 The idea of starting a business can be so exciting. The freedom of being your own boss, the joy of building something that is yours. The excitement of spending your days doing something you are passionate about. Hopefully leaving something for your kids, the possibility of growing your savings account more than you can with a regular job…. And then, reality sets in. And you are suddenly overwhelmed. You need money and time to run this thing and make it successful. I know. I've been there.
I have always been a business-minded individual. As a child, I was always trying to carry out some type of money-making venture. When I was seven, I talked my best friend into making bookmarks with me to sell for $0.25 each. It did not go very far, but the mailman was nice enough to buy one. At ten, I sat at the edge of my yard with signs and a giant bucket to raise money for charity. That also did not go very well. Possibly because I lived out in the country on a road no one went down.
Those failures did not dampen my spirit though. Even now in my thirties, I still have a ton of ideas. The trouble is getting them started. Having the time and money needed to fulfill these ideas is hard.
All You Need to Know about Retail Loans
I assume that you, too, are looking to start or grow a business or you probably would not be reading this now. You have probably heard of business loans and know that they could do wonders for your business, but they are not always the answer. Let's take a look at business loans, retail loans in particular for those in retail or hoping to get into retail. By the end of this article, you should have some clarity on what moves you should make.
Are Retail Loans Different from Personal Loans?
Both business and personal loans are money that can be used for a variety of things. There are a couple of differences, though. Personal loans are based on personal information, like your personal credit history. Business loans are dependent much more on your business history.
Also, if you default on a personal loan, they can take personal property as collateral. This is often- though, not always- different from business loans. For instance, if it is a home-based business or it fits some other criteria, your personal property may still be collateral. Before signing any contracts, be sure that you understand just what you are risking.
There is also the fact that- as stated above- a business loan depends on business history. In other words, if you have no business history, you probably will not qualify for a business loan. It is best to have at least a few months of business under your belt before applying for a business loan.
What does this mean for start-ups? You should apply for a personal loan, instead. Or, you may look for a business credit card to help you build business history. In fact, both start-ups and established businesses may find better interest rates and terms through either personal loans or business credit cards.
Just like you shop for the best insurance rates, shop around for the best loans. (And if you do not shop around for insurance, you should start now for the sake of your wallet.) You can do this easily by comparing each loans shop online. At the very least, you can gather enough information to know where to apply. Hey, you have a business to run here- you have to save time where you can.
Why Get a Retail Loan?
There are plenty of reasons to get retail loans if you are in that industry. Some of the most common are listed below:
Starting a Business
Starting a business can be extremely expensive. The total depends on the type of business, but some costs can include:
Licenses
Equipment
Inventory
Trademarks
Website hosting, design and logo
Office and business location
Marketing and advertising
Office supplies
Utilities
Insurance
And that list can grow. Not every business needs everything on the list, but those are the most common costs.
Growing a Business
Some existing businesses decide that they want to expand. Again, the exact costs depend on the business you run and what all you want to do with the expansion. You may want to rent or purchase more space, buy more efficient equipment, hire new people, have more inventory, open an out-of-state location, and more.
Buying an Existing Business
There are businesses out there whose owners decide they do not want it anymore. They may be tired of the headache, feel that they are not a good leader, or they may just want to retire or pursue other business ideas. Either way, rather than shutting the company down, some opt to sell their business to someone else.
This can be a good move for people looking to run a business. All of the start up is already done and the business likely already has customers and a reputation. The new owner typically has to just go in and continue what is already happening.
New Equipment
Perhaps you have discovered a new piece of equipment that will make your employees' jobs easier, protect your physical location better, or make the company run more smoothly in general.
New Inventory
Some businesses need to purchase new inventory, either to replace existing inventory or simply add to it to increase sales.
A Complete Overhaul
There are times that just getting new inventory or new equipment is not enough. Sometimes, if a company is not doing well or has simply become stagnant in growth, it needs a complete overhaul. This might include a new location, new inventory, new or more employees and management, a fresh advertising and marketing campaign, and more.
Other Expenses
Marketing is a part of every single business that exists. The amount and type of marketing varies, though, according to the business and those in charge of marketing. Some marketing is free while other marketing campaigns can cost a fortune. In addition to marketing, there may be other expenses you run across.
Types of Retail Loans
There is a variety of retail loans for different people, businesses, and purposes.
Lines of Credit
Just like a personal line of credit, a business line of credit makes a certain amount of money available to you that you can withdraw as you need it. This is a good choice for those who do not know all of the expenses they will face yet, but the interest rates can get high, so be sure to shop around.
SBA Loans
If you get approved for an SBA loan, you are quite literally in the money. That is because the idea behind them is to actually help small businesses thrive. They offer great interest rates and repayment terms. Unfortunately, these are quite possibly one of the hardest retail loans to get, so apply for them but apply for other types as well.
Business Credit Cards
If you can find a business credit card with good interest rates and a high enough credit limit, they are great choices.
Short Term Loans
Short terms loans are available for businesses, but they have higher interest rates and have to be paid back pretty quick- that is why they are called "short term". These can be helpful if you do not have other options, but be sure that you know what you are getting into- in other words, read the fine print. Sometimes, they are just not worth it.
Consumer Loan
While these are not termed as business or retail loans, we have already established that you can use a consumer loan or personal loan for a business. Some of the most popular ones to use for business include a home equity line of credit and personal installment loans. You might also consider a loan for refinancing other debt, such as credit cards or your mortgage. This is because you are not only minimizing your debt and opening up more spending room for the business, but you may also refinance for more than you need and use the extra for business.
If you are unsure of what to do, hop online, find a loan checker, and discover what options are available to you based on your credit and financial situation.
Know What You Need
It is best not to just go apply for retail loans without having a plan for the loans. First, most lenders want a good idea of what you are spending the money on. Unlike personal loans with which lenders barely ask, you have a better chance of being approved if you have a specific plan that shows a good chance of successfully increasing your business income.
This is not to say that plans do not change, that the amount you thought you would spend on something is different, or that you need to add or take something away. You are not a fortune-teller and lenders know that. However, always check the fine print or ask the lender if changes will be a problem. Most likely, they will say "no", but it is always best to be sure. So, before you start looking for retail loans, think it through and have a pretty good idea of what you will spend the money on as well as how that will benefit the business.
Be Strategic With Your Retail Loans
You need to know what you are doing with your retail loans. Set a plan that provides a step-by-step process of what you will spend the money on, at what point you will spend it, the maximum you will spend on each thing, and so on. Having a clear path laid out will not stop you from needing to make changes, but it will help you avoid unnecessary purchases and expenses.
Where to Get Retail Loans
Like personal loans, there are many places you can get retail loans. Check with your personal bank as sometimes- though not always- you have a better shot at approval since you have a relationship with them. In almost every city, there is at least one type of lending business that is not a bank. You can take the time to call around to each place and ask questions, or you can use the Internet to possibly locate multiple options that are available to you.
Keep Them Separate From Personal Funds
Always, always, always keep your retail loans, or any other business loan, separate from your personal funds. Even if your business funds come from a personal loan, they need to be in a separate account. This will keep you from unwittingly spending your personal funds on your business or your business funds on your personal bills.
When your funds are kept separate, you know what you have available for each category so you can make appropriate decisions. If you do decide to use some of your personal money on your business, it will be a conscious decision.
Other Ways to Finance a Business
Of course, there are always alternatives to getting loans, including retail loans. Here are some ideas:
Start Online
This is the digital age, meaning that you no longer have to have a physical location to be successful. In fact, running a business online can be freeing- and much less expensive. Since the overhead is much lower, profit margins are also higher. Instead of getting retail loans for a physical store, look into dropshipping or opening an online store and shipping the inventory yourself. Start somewhere like Amazon.
Starting an online business still requires funds, but the amount is much lower. Here is an idea of costs:
Hosting and domain name for your website
You can expect to pay between $100 and $200 upfront, but that is for the whole year.
Website design
If you go through a host that supports WordPress, as most do, you can set your site up completely on your own for free. However, it can be time-consuming, especially if you have never done it before. If you choose to have someone do it for you, you have a ton of options. Your hosting service usually has the option for you to just pay them, and it is usually reasonable, often for $100 or less. Look on Fiverr for skilled people looking to grow their reputation. A lot of bloggers will do it for $100 to $200, sometimes less. And, of course, you can always hire a design firm or more expensive freelancer to do it, but you can expect to pay more this way.
Website theme
WordPress offers plenty of attractive free themes. Unfortunately, the customization is limited. You can do like I did and start with a free theme, then work your way up. I can say, though, that I wish I would have started with a premium theme. It would have saved me a lot of frustration as I spent countless hours trying to make things look like I wanted.No matter if you or someone else is setting up your site, you will need a theme. Sometimes, this is in addition to the cost of paying someone to do it, but sometimes, the theme is included in the price. You can check on this if you choose to hire someone. They will let you know what all is included.
Trademarks, Copyrights, and More
Not everyone will need these, but if you come up with an incredible logo design or business name, you should think about this. You do not want someone stealing your brilliant ideas.
Payment processor
These do not always charge upfront. They usually just take a percentage of the sales they process. Sometimes, you can find free ones, or they come included in a design or service, but sometimes not.
Dropshippers
If you do not understand dropshipping, that's ok. It is actually pretty simple but some people explain it in a complicated manner. Let's see if we can make it easy to understand: We'll use the retail giant Walmart as an example, mostly because the majority of people have shopped there at least once in their lives. Okay, so Walmart is very simply the location that brands are sold at. For instance, the clothing brand George is at Walmart, but Walmart itself does not make the clothing. Instead, George sends Walmart the items and Walmart sales them- but, the inventory is usually sent to Walmart's warehouses until individual stores need them. Simple enough, right? Okay, so Walmart also has an online store from which you can still purchase George items as well as other items normally sold in stores. However, if you have ever shopped online, you have probably noticed certain items that state "Sold and Shipped By" someone that is not Walmart. Walmart never touches that inventory, but they are an online storefront for these brands and make a percentage of the profit. That is basically dropshipping.
You provide the website, or the "storefront", and link up with shippers. When shoppers purchase an item on your site, the order is sent to the shipper, the shipper sends the item directly to the customer, and you get a cut of the sale without ever storing or even having to see the inventory. Sounds awesome, doesn't it? It really is- I can say for sure because I have tried it myself. If you decide to go this route, you look for drop shippers, like Doba and AliExpress. They often offer you a free trial for a certain number of weeks to give you time to set up your store and see if you like them as a business partner. Then, you will be a monthly fee. This fee is usually $30 or less, though I cannot speak for every drop shipper. It is, though, the simplest and cheapest way to start a retail business.
P.O. box
You do not want to display your personal address on your website. So you need a P.O. box to list as your business address.
Email provider
I could go on and on about how an email list is an online business's best asset. But if you simply Google the term "email marketing", you can find every advantage under the sun. Suffice it to say, you need an email marketing provider and a way to capture your customers' email addresses. You can pay about $6 a month or more if you want extra features to get a business email address from Google. For as little as $10 a month, you can get an email marketing service, like Mailchimp. Most businesses opt for more expensive services due to the available features, but the most popular I have found is ConvertKit for about $30 each month.
Other expenses
Your state or county may or may not require licenses and documentation to run your online business. So double-check to keep yourself out of trouble. You will need equipment, of course, such as a laptop, tablet, or computer and internet to go with it- unless you want to use your local library's internet. You will run across other small expenses most likely, so add in a little padding when calculating your costs.
I'll stop there with the basics. But the point is that you can start an online business for next to nothing. Or spend more on extra things you want or feel you need. Also, if you want, you can always open a physical location with the profits you make online. However, you may find that running the business online is favorable.
Raise the Funds
You can always raise the funds, or at least some of them, in many different ways. Pick up extra shifts, hold yard sales, pick up a second job (yes, in addition to trying to run your business), sale personal items online, sell name brand clothing at ThredUp, or anything else you can think of. You might also check with your cities rules on fundraising, like the Girls' Scouts or cheerleading squads. There are a ton of fundraising options, just make sure that there are no rules about who can do the actual fundraising.
Ask Family or Friends for Help
If you have a supportive group around you, they may be willing to help by throwing in some cash or skills to get you up and going. You might get a loan from one of them, or you might find yourself with a partner who wants in on what you are doing.
Save the Money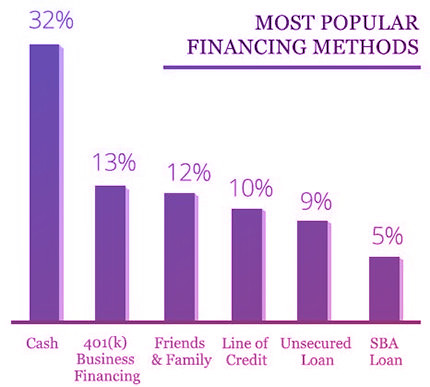 There is always waiting until you save the money. But for some people, that may take forever on their regular income. However, by budgeting your income and being serious about saving, as well as adding in some of the other options here, you can save a little quicker. Besides, you do not want to jump in headfirst without doing research and having a plan. Use the time you are saving or earning to solidify what you want to do with your business. Even if you only make or save enough money to knock off some of what you need, that is some that you will not need to borrow.
Conclusion
If you want to start a business, do not let overwhelm or a lack of finances stop you. As they say, "Where there's a will, there's a way". Often, the hardest part is finding the way and getting started. Other times, it is a lack of clarity and time. Start your path to success by stating clearly what you want. And research what steps you need to take to get there. Then, get to work on those steps.
Even if you only have an hour a week to put toward your business, progress is progress. Consider this, though: The right amount of business financing, be it through personal funds or loans- can open up your time. When calculating start-up costs, consider taking time off from your other job. A loan can help cover your personal expenses while you are busting a move to get your business up and running.
Some people go as far as to quit their job to focus on starting their business. I am a huge proponent of following your dreams and doing what it takes to make them happen. But I would not suggest leaving your source of income unless you are certain you have another one coming. It may be wiser to just take some time off. If you choose to leave your job, you need to ensure you have the money to repay any loans you take out or you may find yourself in a load of trouble.