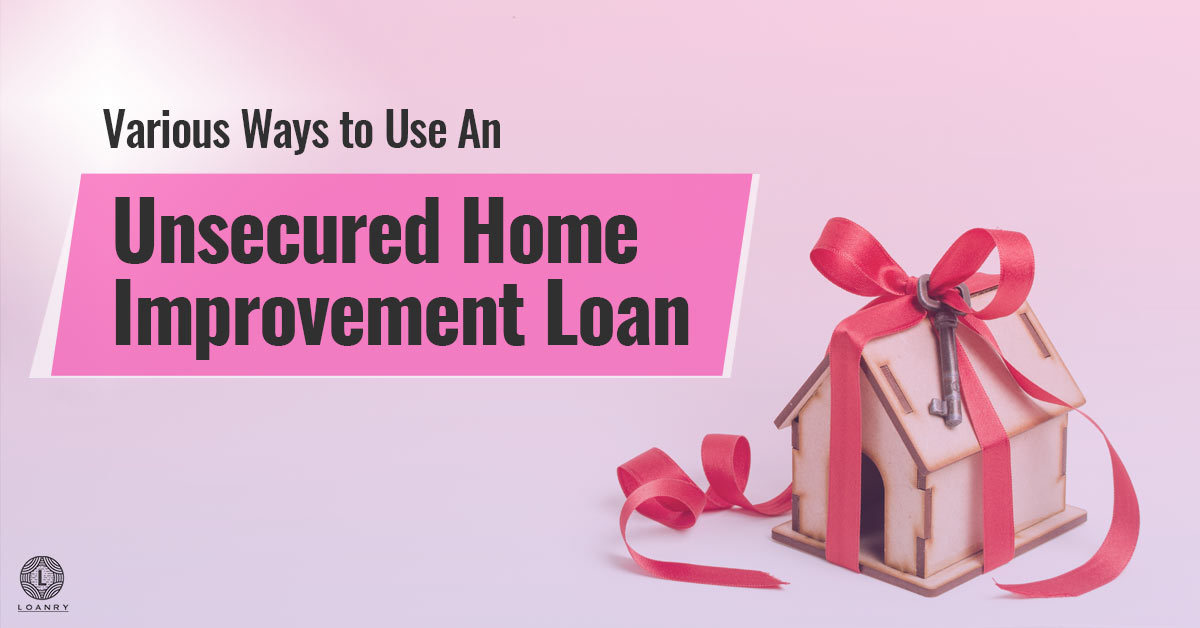 An unsecured home improvement loan gives you money to fix up different areas of your home. You may have already borrowed money to buy your home so why not borrow some more money to make sure you get it in perfect shape for you? Using these types of loans can be a convenient way to pay for repairs and renovations. An unsecured home improvement loan is just a personal loan option that has a fixed purpose for home repair.
How to Find an Unsecured Home Improvement Loan
With an unsecured home improvement loan, you qualify for a certain borrowing amount, interest rate, and repayment terms based on your credit profile. These are available from many banks, as well as online lenders. Different lenders will have different options and no two lenders are alike. Different lenders will also allow you to borrow varying amounts. You may need to borrow more for bigger home projects, such as building a pool.
You can find this type of loan online, here, on Loanry. We help you connect with credible lenders you should definitely consider when loan shopping.
Applying for an Unsecured Home Improvement Loan
When applying for an unsecured home improvement loan, there are some tips you can follow.
Ways to Use an Unsecured Home Improvement Loan
You can use an unsecured home improvement loan for a number of things, including painting the home, kitchen remodels, replacing the roof, and more. If you choose the right project then you can have an investment that will pay off in decades of personal enjoyment, as well as improved resale value.
Kitchen Remodels
Many people consider the kitchen to be the heart of the home and any improvements in this room can pay off. You may expect to recoup 60% to 120% of your investment on a remodel, as long as you aren't going overboard. You don't want to make the kitchen much fancier than the rest of your house or the rest of the kitchens in the homes in the neighborhood. One of the best things you can do for a kitchen remodel is to replace old appliances with energy-efficient models. Not only are these appliances better for the environment but they can also help you save money since they use less energy.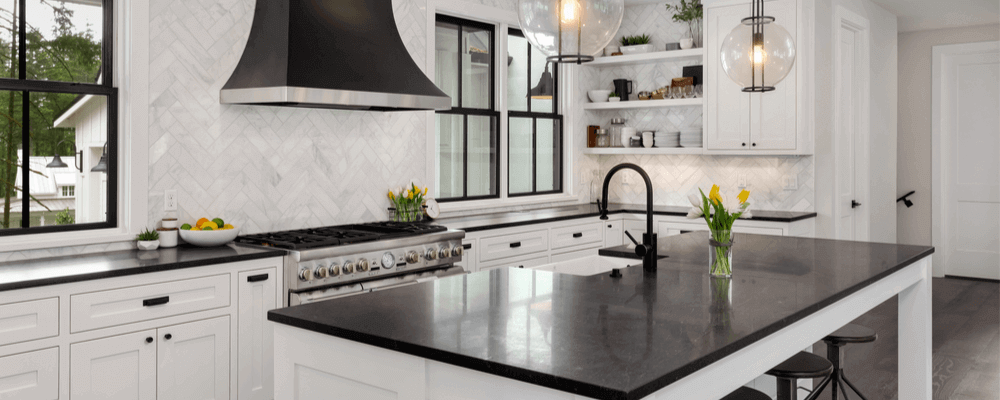 Bathroom Additions
If your home has one bathroom then you can make good use of your investment when you add another one. If you are looking for space in your home for an extra bathroom, look at underutilized spaces. Consider other spaces, such as areas under the stairs and closets. If you want a half bath, you need about 18 square feet but if you want a full bath, you need between 30 to 35 square feet. The cost of adding a bathroom will depend on the type of accessories and additions you want.
Reinventing a Room
Adding square footage to the home with a new room can be a very expensive project. Although you can recoup some of the investment, the cost can quickly get out of control. Instead, you can reinvent existing spaces to save money. For example, convert the attic into a bedroom or finish a basement. Homeowners may be able to add small apartments in or over the garage, which can be rented out as a room. Before you start, think about how you and potential buyers can use the space. Versatile rooms will have great appeal for potential buyers. Basements work well as game rooms or second living rooms. Some people even turn this space into a small apartment for a tenant or aging relative. Attics can work well for game rooms.
Energy-Efficient Windows
Buyers will shop for energy efficiency in mind so anything you can do to make your home more energy efficient is best. Old drafty single-pane windows are a major turn off. You can expect to recoup a lot of the cost when you invest in energy-efficient windows. There can even be different available rebates and offers in your area.
Deck Addition
Adding a deck can help increase the value of the home. Outdoor living spaces are becoming more desirable, especially as people are favoring staycations. If you make your backyard and deck more appealing, your house can be more appealing to any prospective buyer and you can also enjoy it. The cost of adding a deck can vary widely. And it will depend on the size and the bells and whistles you want added.

Energy-Efficient Insulation
If your home lacks any basic insulation and has old doors that let the cold and hot air escape the home then this can be a problem. Homes that don't have the best energy efficiency in mind cost more to maintain and live in. Updating the home to save energy may not cost a lot of money and can make a big difference.
Basic Updates
Basic updates add some of the most value to your home. Fix the roof if it's leaking, keep the paint fresh, and replace wood that rots. Get rid of any mold that you find. These types of chores can keep your home from deteriorating over time.
Upscale Garage Door Replacement
This may not be an exciting upgrade but when you replace your current garage door with an upgraded model, it can yield you about 98% in recouped costs. Some of the best garage doors are made from durable materials, such as wood composites, steel, aluminum, and high-performance additions, such as energy-saving insulation and glazing. Wood may be a classic choice but it's not very weather resistant.
Updated Stone Veneer
Replacing the vinyl siding on your home with stone veneer in areas like the entryway can be a big curb appeal boost for the home.
Home improvement projects can extend the life of your home so you are less likely to pay for privacy repairs down the road. For example, when you replace the gutter and the roof, you could prevent future water damage and extend the life of the home's exterior components.
You may think you can save money on your projects by doing some of the work on your own but it may not always be the best, especially if you don't have a lot of experience in home improvement. You could try DIY if the project is small enough for you to learn quickly and you are okay with the project just being good enough. There is a chance that the project won't turn out as well as the pro's work if you do it by yourself.
The floor tiles can be uneven or a painted room may have some visible brushstrokes. It's much better to hire a home improvement contractor if a mistake could have disastrous or serious consequences. Faulty electrical writing could cause a fire so anything with electrical needs shouldn't be done by yourself. If the home improvement requires permits then you also want to work with a contractor.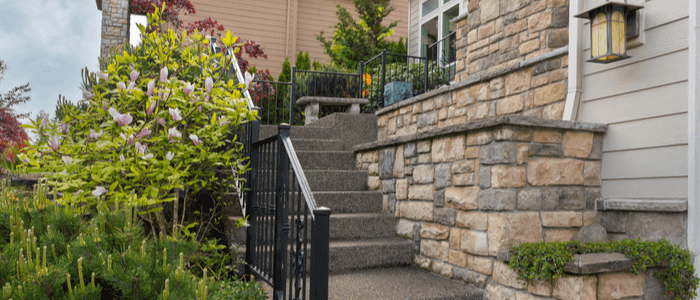 How to Determine if a Home Improvement Project is Worth the Cost
One of the best ways to determine the value of a project is to look at the project's cost versus its value assessment. Before you begin the home renovation project, consider some of these questions:
Have you budgeted for this projected?
Is the remodel a long-term lifestyle change or a temporary fix?
How long do you plan on living in the home?
Can you afford the renovation?
How long will the renovations last?
Will improvements add value?
It's important not to guesstimate your renovation budget. There will be unforeseen costs along the way. Plan ahead by getting a clear view of how much you can spend. Talk to different contractors, compare the rates, and get priorities in check. The size of your project will largely be dependent on the budget. But it's important to remember that sometimes a quick fix can cost more money over time than a larger renovation that could solve a big headache. For example, if there is mold growing on the first floor tile because of a leak, replacing the grout could solve the problem in the short term. However, in order to keep the mold away for good, you may want to completely redo the tile and upgrade its quality. It may even be worth it to replace the pipes and drain as well.
Another thing to consider is if you are staying in your home long term or prepping it for sale. If you want to put your home on the market in the near future then make sure any renovations appeal to buyers. A big misconception is that major home improvements will equal more money in the final sale. But that's not necessarily the case.
You want to consider the value of renovations in your area and not just the national average. Energy efficiency projects may have more value in colder climates. A swimming pool may do nothing to help buyers. However, in warmer regions, the pool can actually attract buyers to the home. Areas of your home, such as an office, may fit your lifestyle but pouring money into the home office may not help you if you have buyers who want to use the office as a playroom instead.
Things to Look for When Choosing an Unsecured Home Improvement Loan
You always need to shop around when looking for a consumer loan. The right home improvement loan is only going to be as good as the lender offering it. In order to figure out if you have the right lender, there are some things to keep in mind.
Final Thoughts
Getting an unsecured home improvement loan can be a great way to finance some improvements in your home. Applying for an unsecured home improvement loan works the same as many other loan types. There are a number of home improvements that you can do with the money from the loan. Some improvements may make more sense than others based on the projected ROI. You can make sure to use the money quickly by doing some research in your area. And determine which home improvements are the best for increasing the value of your home.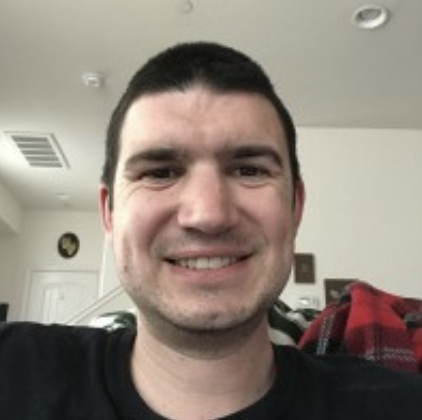 Kevin Strauss is a personal finance writer and homeowner based in the Los Angeles area. Being in one of the most expensive markets in the country, he's learned to maximize resources to plan for both his monthly expenses and future financial needs. Kevin has a passion for helping those in a similar situation navigate the complex world of personal finance so they can pay down debt, plan for the future and live out their dreams.  In addition to covering personal finance in depth on Loanry.com, Cashry.com, Debtry.com, Budgetry.com, Billry.com, Creditry.com and Taxry.com.  Kevin shares his expertise with readers who want to create budget-friendly habits across the web.