In life, there are lots of sources of stress. Right at the top of the list is when someone says they "can't pay back my personal loan". There are many reasons why people might have issues sticking to their payment plan. Life is unpredictable and people can fall on hard times financially. In some cases, a loved one might fall seriously ill and the medical bills can start to pile up. In other cases, an individual could lose their job, leading to a serious drop in income. Sometimes, people have taken out a personal loan with an adjustable interest rate. When the interest rate goes up, people might not be able to afford the new monthly payment plan. Because of this, many people ask, "what happens if I can't pay back my personal loan?" There are a few important points that everyone needs to keep in mind.
Let's look at the worst-case-scenario before we go deeper into some of your questions around Credit and consequences.. If you stop paying on a loan, you eventually are in default and will require taking steps outlined below. The reality is you'll have to pay more money in penalties, fees and interest charges that will continue to build up. Often you can see this when logging into your lenders online system. Your credit scores will also take dip.
What Happen If Somebody Can't Pay Back Their Personal Loan?
Nobody decides to take out a personal loan assuming that they aren't going to be able to pay it back. However, circumstances can change quickly. You might have issues keeping up with the monthly payments and think, "I can't pay back my personal loan." When this happens, there are several things that you might notice. These include:
Receiving both regular and electronic notices about payments that are either late or missing
Warnings that the loan company may send the loan to collections
Threats that people might have their paychecks garnishes, their credit score could go down, or that they could lose their house
These notices can be scary and you might be wondering what you should do. The most important thing for everyone to keep in mind is that they should not simply ignore these warnings. They are very real and serious consequences could occur. Therefore, the first step is to call the lender. Remember, loan companies are people as well. They understand that people can fall on hard times financially and are often open to discussing the payment plan. They need you to repay the loan in order for them to get their money. Because of this, they will often try to make this easier for you to stay on track.
What Happens if I Miss a Loan Payment?
In addition to not being able to pay back a personal loan, there are other problems that you might notice. A common issue that people face is missing an occasional payment. Let's face it. Your life is busy. There just isn't enough room in the head for everything that needs to be done on a daily basis. Some of the reasons why people might miss a loan payment (in addition to routine forgetfulness) include:
The money might not be in the bank account when the payment is drafted
The check gets lost in the mail
The lender misplaces the records of the payments
When people get the notice that they have missed a payment, they might feel worried. What is going to happen next? Am I in trouble? What if I can't pay back my personal loan? The good news is that you aren't in trouble immediately. Of course, when the letter arrives, try to pay the missed payment immediately. Your credit score could suffer if the payment is more than two weeks late. The warning from the lender might also come with the threat of defaulting the account. This typically happens if the payment is more than 60 days late. Therefore, try to pay any missed payments immediately. This will prevent your credit score from dropping and save your account from defaulting.
What Should I Do if I Can't Pay Back My Personal Loan?
In other situations, someone might miss a loan payment because they cannot afford the loan. As the missed payments start to stack up, people may start to think, "I can't pay back my personal loan. What should I do?" The first step is to take a deep breath and calm down. There are options available. The first step is to stop spending frivolously. Think before you swipe the card and budget appropriately.
Make sure that there is money in the account to pay back the personal loan. If not, the interest will start to rise and people might find themselves in a hole that they cannot get out of. After people use their personal loan to pay off credit card debt, try to close some of those credit card accounts to avoid unnecessary debt. Lastly, when it comes to paying off the personal loan, communicate with the lender. They might be open to renegotiating the terms of the personal loan. Remember, they don't want you to default on your loan, either. Otherwise, they don't get paid.
Can You Go to Jail for Not Paying a Personal Loan?
If people think "I can't pay back my personal loan," they might be wondering if they could go to jail. After all, it seems like someone is going to prison every day for some financial scandal. The good news is that it is highly unusual for someone to go to prison for not being able to pay back a personal loan or pay back a debt. Yes, this used to be common hundreds of years ago. In this day and age, people typically go to prison for debt if there is another crime committed with it. For example, if someone is in debt because of fraud (such as a pyramid scheme), then he or she could be sent to prison. For a simple personal loan and a few missed payments, prison is not an option.
What is the Grace Period on a Personal Loan?
The grace period on a personal loan will vary depending on the type of loan. The grace period is the time between when the bill arrives and when the payment is due. Important points include:
No interest accrues during the grace period
The grace period varies but typically falls between 2 and 4 weeks
A grace period is not a moratorium
In a moratorium, the lender has given you permission to stop paying the loan for an extended period of time. Typically, the lender does this due to extenuating circumstances that create a financial hardship. If you feel like you need a moratorium, communicate with the lender.
How Much Does One Late Payment Affect Credit Score?
For people thinking, "I can't pay back my personal loan," a common question is exactly how much their credit score drops with a single missed payment. The simple answer is that it varies. It depends on someone's past credit history, their current income, any other debts, and a number of other factors. In general, people with average to good credit scores in the 600s or 700s should expect their credit score to drop by as much as 150 points. This is a large drop that nobody wants to see on their credit score.
In Conclusion
Money is a tremendous source of stress for many people. Families rely on a steady income to pay their mortgage, buy groceries, and to pay for their kids' education. In many cases, families need to take out personal loans to make this happen. There are many different types of loans and it is important for everyone to ask for help finding the right loan. There are personal installment loans, cash loans online, and even cash loans bad credit. In many cases, it is possible for a family to get personal loan online. With this in mind, everyone should ask for help when it is needed. Paying back a personal loan is a challenge and nobody should ever feel alone during this process.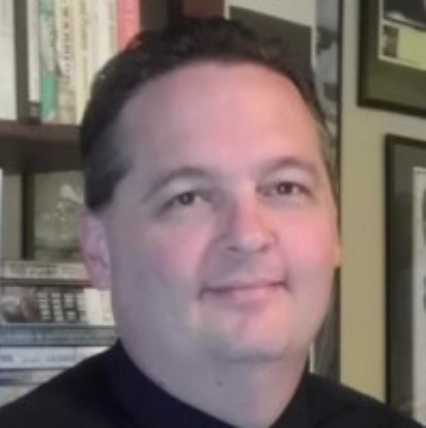 Blaine Koehn is a former small business manager, long-time educator, and seasoned consultant. He's worked in both the public and private sectors while riding the ups-and-downs of self-employment and independent contracting for nearly two decades. His self-published resources have been utilized by thousands of educators as he's shared his experiences and ideas in workshops across the Midwest. Blaine writes about money management and decision-making for those new to the world of finance or anyone simply sorting through their fiscal options in complicated times.