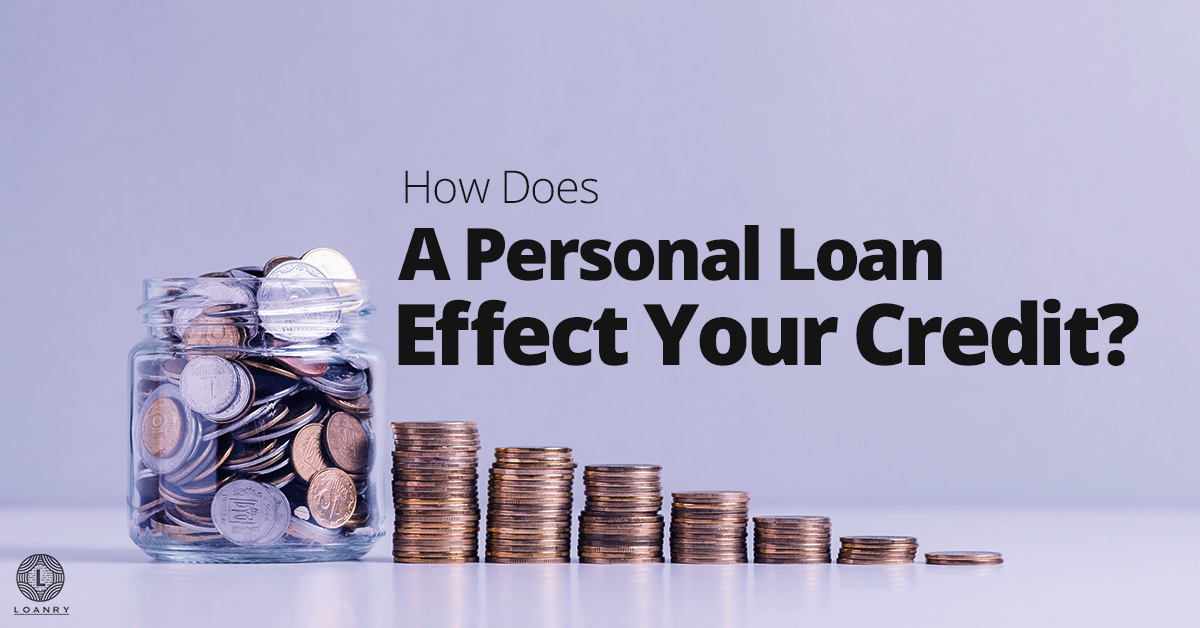 There are several things you need to consider before you get any type of loan and this includes the impact the loan will have on your credit. However, the primary determinant for this aspect is your credit profile. Sometimes a personal loan can help improve your credit scores and credit, especially if your primary purpose of taking a personal loan is to help pay your existing higher-interest rate debts. Before we can dive deeper into this issue, it is important to know what the definition of a personal loan.
Understanding the link between your credit score and personal loans requires you to know what a personal loan is first.
How a Personal Loan Affects Your Credit
A personal loan is a type of credit issued by credit unions, banks, or digital lenders. This type of credit makes it easy for people to make big purchases, bundle high-interest debt into an easy to manage low-interest debt, or start a business. A personal loan usually has a lower interest rate compared to credit cards. These types of loans can also be used to combine several credit card debts into monthly lower-cost payments.
While your credit profile can be a robust tool, signing off on any loan especially a personal loan can certainly be a serious obligation. Thus, it is important to weigh both the pros and cons of a personal loan and how it will affect your credit score.
Let's see when a personal loan can affect your credit history and score.
You Apply for a Personal Loan
A formal application of a personal loan triggers a thorough credit check that enables the loan checker to perform an evaluation of your credit history. This type of inquiry usually takes away at least five points from your credit score. However, the new application accounts for at least 10% of your total credit scores. A thorough credit inquiry basically stays on your report for at least two years, but it can only affect your credit score during the first year.
You Shop Using a Personal Loan
A majority of online lenders allow borrowers to pre-qualify for a consumer loan using a soft credit check. This type of check is routine, as it allows them to establish your creditworthiness. A soft credit check will not affect your credit history and score, but it does allow you to shop around different online lenders for the best terms and rates. Loanry helps borrowers find a lender online.
You can do so, by simply visiting their website, as Loanry makes some of the information you require for registered online lenders available. Make sure you are not only comparing multiple lenders, but you are also considering whether the lender offers its consumers the soft check.
You Repay Your Personal Loan Regularly
Both VantageScore and FICO, which are the different credit scoring methods available, consider your payment, as the most critical factor when calculating your credit score. Your ability to repay your loan makes up 35% of your total credit score. Having a consistent record for on-time debt payments helps build your credit score in the long-term.
Most online lenders report their borrowers' repayment activity to at least one or all the three national credit bureaus. These bureaus are TransUnion, Equifax, and Experian. Working with an online lender that reports your repayment progress to one or all three bureaus means that you have to be consistent with your payments, as this will help build your credit score and reports.
You Consolidate Your Debt
Consolidating your debt into a consumer loan can help improve your credit score, as it lowers your credit utilization. This means a personal loan affects your credit score in a positive manner. To determine your credit utilization, lenders simply calculate how much available credit you utilize. Personal loans help add installment credit to your reports, and this further helps to improve your credit score

You Miss a Payment
Another way a personal loan affects your credit is when you lack to make regular payments. However, it is important to note that missing a payment due date even by a few days cannot affect your credit score. But, when you make a payment towards your personal loan that is 30 days late, online lenders may report you to credit bureaus and this can damage your credit score.
For instance, if you have a FICO credit score total of 780, a 30-day delay in paying your personal loan can lower your score by at least 90 to 110 points. This means you will have moved from an excellent score to a fair credit score. Having a suitable budget that takes into account all of your required repayments including a personal loan, can help you avoid missing payments.
So, what happens when a personal loan effect your credit? Are there any ramifications that follow? The next section will focus on how your credit score affects your life.
How Your Credit Score Affects Your Life
Just like a personal loan affects your credit; your credit score can also affect your life. Even if you have a credit score that is as low as 500, you can still get credit, however, this comes with a rather high-interest rate or specific conditions like getting a secured credit card or depositing money. But as your credit score increase, you start to have even more access to available credit products that have lower interest rates and pay less.
For instance, if you have a credit score of 620, you would pay a range of $65,000 to $200,000 for a 30-year mortgage. While a person with a score of above 760 will pay less than that for a shorter period. In the long run, borrowers with a credit score of above 760 have plenty of options including 0% interest credit cards and they qualify for 0% financing on vehicles, as well.
How do You Improve Your Credit Score?
After discovering how a personal loan affects your credit, what next? Well, if the impact is a bad credit score then their several ways you can try to improve your credit score. But, if it had a positive impact on your credit score, there is no harm done, by having a higher score. So, here are some of the ways you can improve your credit score.
Sometimes, credit history reports can be notoriously inaccurate. But, it is important to note that this might not be the fault of any of the credit bureaus. Credit bureaus maintain accurate credit records and they report the information they acquire from different lenders. But, the trouble is that, they can sometimes get information from lenders that is not right. This reason may arise if files get mixed up and this eventually causes mistakes during the data entry process.
Checking your credit score by reviewing reports from credit bureaus enables you to check for inaccuracies. Once you have established a mistake has been made, you can then file a dispute. Disputes to credit bureaus are made online and it follows dispute procedures for each bureau. Fixing these mistakes is an excellent way of improving your credit score.
Like discussed earlier, one of the ways a personal loan affects your credit is when you miss your payments. To help fix your credit score, you can try disputing all your late loan payments even if they may be accurate. When lenders report late payments, the credit bureaus require them to verify the information they present, and this can sometimes take time.
If the lender fails to respond within the given time, the bureaus will then remove the negative information from your report. But, if this does not help you get rid of your late payments, you can try negotiating with your lender to put your late payment information on your history rather than credit score. If your online lender agrees, they can easily change your payment information with the help of credit bureaus.
To avoid late payments make sure you try paying off all your debts, making big payments if possible, or bringing the account current. Doing this in exchange for the removal and correction of all your late payment information, is an incentive no lender can refuse. Alternatively, you can try to get your lender to accept a particular amount of money and this will have your account show, closed and paid as agreed on your credit history.
Nobody constructs a house unless they have a plan. To improve your credit, you also require a plan that will show you just how to improve your score. The first step of your plan should be signing up for a credit tracking system. This will help you know your score. The next step should be cleaning up your credit report. Cleaning up your report requires you to make sure that all the information in your report is accurate.
Once that is done, the next step is reducing spending, coming up with a budget, and dealing with your older debts. For instance, if you are using a credit card to buy things, then you are spending too much. Try using cash only instead, or try carrying one credit card. This will keep you from overspending. Also, when you run out of cash, try to stop spending. This will make it easy for you not to spend money, you do not have.
Also, avoid taking personal loans if you are not sure you have the finances to pay back the loan. If you cannot handle paying back your loan you already have, make sure you do not add even more debt by taking a personal loan.
Types of Personal Loans
There are primarily two main types of personal loans and they are:
Unsecured Loans
These are personal loans that do not require any collateral. The lender makes a decision as to whether you qualify for a loan based on your credit and financial history. If you do not qualify for this type of loan or one with lower interest rates, the next option is applying for the second type of loan.
Secured Loans
These are personal loans that require collateral like a savings account. In the event that you are unable to pay back the loan, your lender has the right to acquire your assets, as a form of payment for your loan.
However, most of the personal loans available are unsecured and since the lender cannot possess your assets, this why the loan interest rates of personal loans tend to be higher compared to loans that require security.
How to Apply for a Personal Loan?
Applying for a consumer loan is a fairly simple process, especially when working with online lenders. Online lenders make it their priority to speed up your application process and avail the money to you within a short time. However, before settling for a particular lender, it is important that you check their terms, as this will make it easier for you to determine their charges and interest rates.
The fact that every online lender has its own loan structures and customized rates means that you have to first shop around for a rate and loan that is convenient before settling for one. Once you are ready to apply, your chosen lender will want to understand your financial situation first. This will help them determine whether to grant you the loan or not.
For this, the online lender will ask you to provide different types of information about your financial state and yourself. Some of the factors they require include:
When you make an official application— as opposed to a qualification request, the online lender will have to perform a background check and
learn more about your credit history and score. Most online lenders have a specific credit score they require from their applicants in order for them to lend you the money you require.
People with high credit scores are always eligible for higher loan limits with a better rate. Individuals with longer credit history also fare well when it comes to getting the best loan limits.
Your online lender may ask for employment and income information in the form of pay stubs, tax returns, or W-2s. For specific reasons, lenders tend to feel confident lending to people with a steady and solid income.
To determine this ratio, online lenders tend to use a key metric, which helps them predict a person's ability to pay a loan back. The ratio indicates your debt amount compared to your income. If your ratio is at 50% or lower than that, then you are in a good position to not only acquire a loan but to pay it back, as well.
To ensure that the entire process is thorough, some online lenders may also ask for phone consultation after your first application. Speaking to an applicant is useful; as it helps, you understand the technicalities of your application and repayment process. You also get to have your questions answered.
But, it is important to note that, the amount of time you take to finally get a personal loan varies across institutions. For instance, banks take longer compared to online lenders. Online lenders can sometimes give you an offer within a few days of your application and provide funds, as well.
After learning, everything about personal loans, the next section is discussing how a personal loan affects your credit.
Conclusion
It does not matter how a personal loan affects your credit score, the important thing is that you still have the ability to improve your credit score. And all it takes is:
Correcting all the errors that appear on your credit report
Fixing all the delinquent accounts you have by trying to pay them off, as this will help the lender get rid of any negative information on your credit file.
Pay down all your debts, as this will help improve your payment ratio.
Do not let a personal loan affect your credit in a negative way, you have the power to improve your score.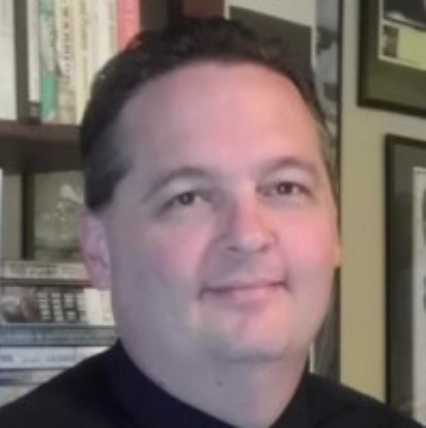 Blaine Koehn is a former small business manager, long-time educator, and seasoned consultant. He's worked in both the public and private sectors while riding the ups-and-downs of self-employment and independent contracting for nearly two decades. His self-published resources have been utilized by thousands of educators as he's shared his experiences and ideas in workshops across the Midwest. Blaine writes about money management and decision-making for those new to the world of finance or anyone simply sorting through their fiscal options in complicated times.