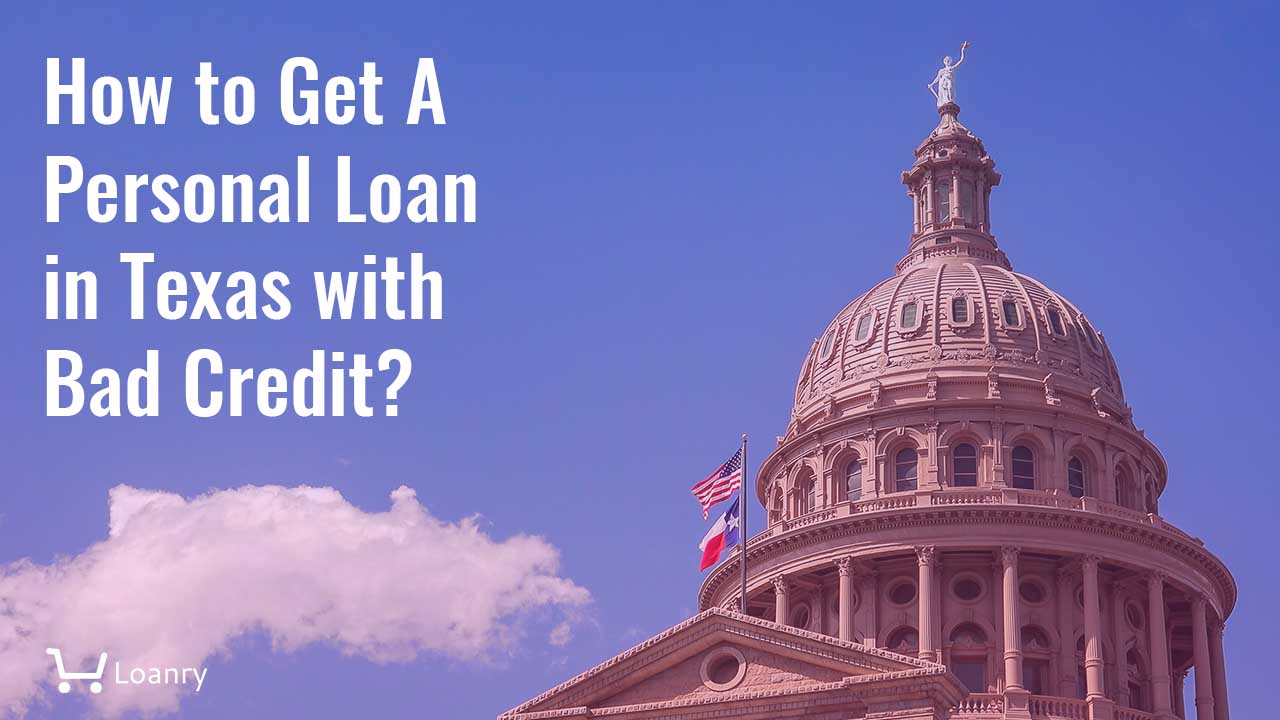 Everyone needs a personal loan in Texas at one time or another. Emergencies arise, and projects become feasible, or someone in the family becomes ill and needs financial support. Sometimes family members or close friends need bail money.  It happens to the best of us. However, it can be challenging getting the funds you need when you have bad credit.
Bad Credit Personal Loan in Texas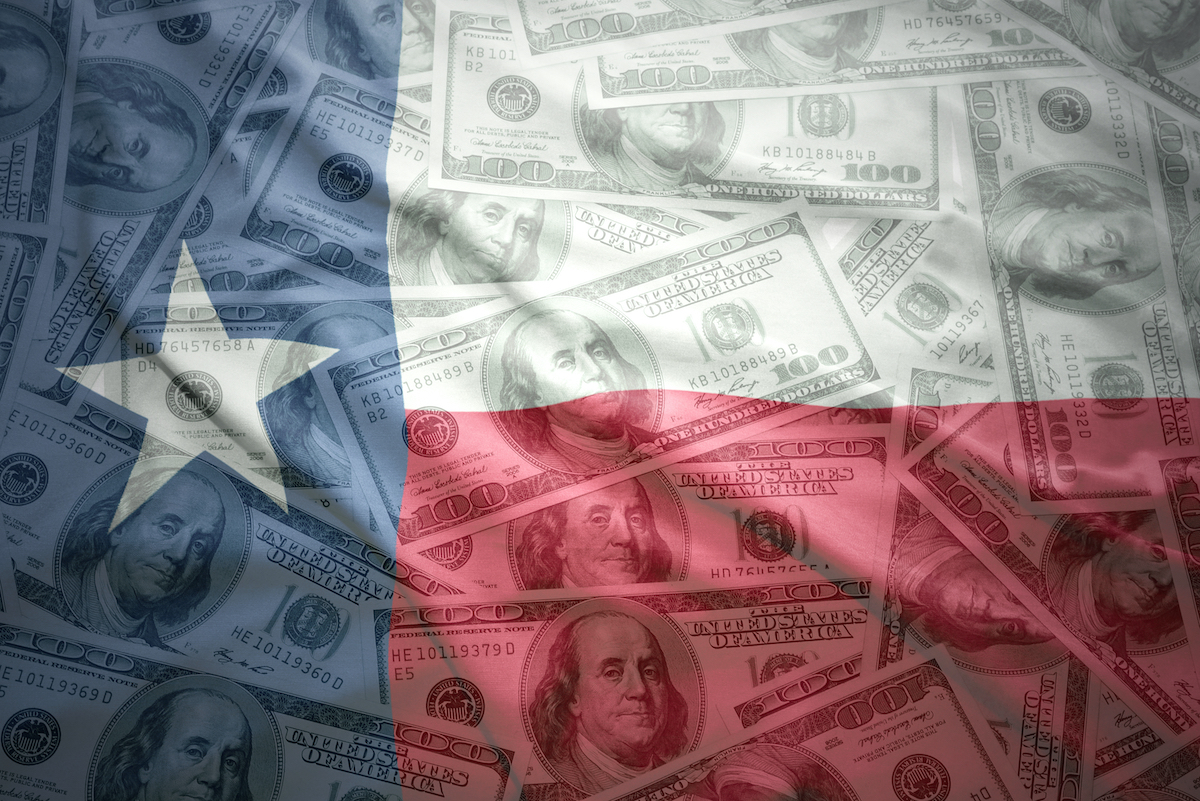 Many lenders are scared to deal with people who have bad credit because they see them as a high risk. You can find a way to get the funds you need even if some lenders turn your down.
The following are some tips you can use to get a personal loan in Texas with bad credit.
1. Get a Cosigner
One thing you can do if you want to get a personal loan in Texas is to ask a cosigner to help you. The cosigner may be a family member, friend, spouse, or business associate. You might be able to convince the lender to allow you to borrow the money if a cosigner signs a contract with you. The cosigner's signature on the document makes that person liable to repay the loan if you fail to do so. Not just any person can sign as a cosigner, however. This individual has to have a high enough credit score and a long enough history of timely payments for the creditor to accept his or her co-signature.
Once you get approved for a personal loan in Texas, you can prove your trustworthiness with each payment. You might not have to have a cosigner the next time you need a personal loan if you show them that you can handle yourself in this situation. Many debtors start off using cosigners, and then they move on to get personal loans, credit cards, auto loans, and other financial products on their own. The cosigner situation is not a permanent one. It's only a temporary solution to get you the funds that you require immediately.
2. Boost Your Score Before Applying
You can get a personal loan in Texas if you raise your credit score a little bit before you apply. You can do a few things to give yourself a quick boost, and that quick boost might put you in an entirely different category of creditworthiness. The following are some things you can do to give your credit score a quick jolt.
2.1 Pay Your Smallest Account Off
One quick way to give your credit score a big jump is to pay at least one of your accounts off. If you can just pay the account with the smallest balance, you can give your credit score a huge push. It may take about 30 days to show up on your credit report, but it will be worth it if you want to get a personal loan in Texas. It may give you the boost you need to get approval, and you might get a much better interest rate, as well.
2.2 Dispute Something on Your Report
Another little trick you can use to get your credit score up a little bit is to order your credit report ASAP. Look it over for accounts that you don't remember having. If you see something that you do not believe you owe, you can file a dispute and tell the credit bureau that you do not believe the account is yours. Once you file the dispute, the credit bureau will have 30 days to investigate the matter. They have to decide by the end of those 30 days. If they decide that the account is invalid, they will remove it and notify you of such removal. Your credit score will jump significantly, and you might be able to qualify for a personal loan in Texas based on the new score.
2.3 Fix the Errors on Your Credit Report
Errors are another element that can make a lender hesitate on giving you a personal loan for your poor credit. You need to ensure that your address information, job history, phone number, and name are correct. Contact the creditors or the credit bureaus to correct all the errors immediately. You may see a rise in your score after you do that. At the very least, your profile will appear more trustworthy, and the lender may be more willing to take a chance on you.
2.4 Settle Negative Items
You should also look over your credit report and search for negative items. Lenders see negative accounts as red flags. Therefore, you should try everything in your power to settle anything that has gone into collections on your account. You might be able to work out a debt settlement where the creditor will take a little less than you owe in exchange to notate the account as paid. Your score will improve if you can get that account marked off of your report or at least marked as paid.
2.5 Keep Your Utilization Down
Do not use any of your credit while you are trying to get a personal loan in Texas. You must keep your utilization down under 30 percent if you want your report to reflect positively to prospective lenders. You can do that by not using any additional credit and making some small payments on the accounts that you already have. That will work out well for you if you let it.
Those tips may help you to get in the position for approval on a personal loan in Texas.
3. Use Collateral
If you're having trouble getting approved for a personal loan in Texas, you may want to consider using collateral. Many companies will take collateral from people who have a poor credit score or a negative history with lenders.
You can use a variety of items that you own as collateral for a personal loan in Texas. One of the most popular items that people use for this type of loan is the title of their vehicle. Some people use their home deeds, as well. Lenders use other items as collateral, too. Stocks, CDs, and precious metals are some other assets that you may be able to give to a provider for a personal loan in Texas. Your collateral will not be in jeopardy unless you fail to repay the cash advance. The lender will put a temporary lien on your property for the duration of the loan. Then, it will release the lien so that you are once again the only owner after you have settled your debt.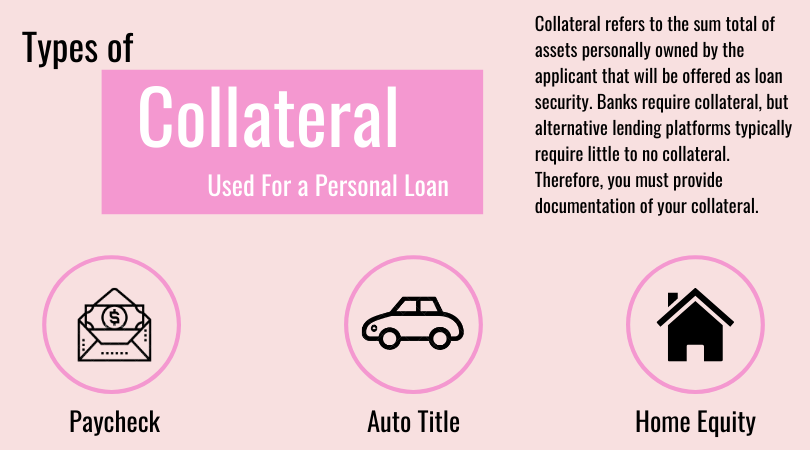 The good part about using collateral to get a personal loan is that you can gain clout with the lender when you're finished paying them back. They may be willing to provide you with additional loans in the future if you make good on the first one. The next time, you might not have to supply them with collateral or a cosigner or anything else. They will trust you to repay the advance, and they might even make you eligible for a higher loan amount.
4. Get on a Debt Management Program
A debt management program might be just what you need to get your financial profile healthy again. If you don't know what that is, we'll explain it. A debt management plan is a debt recovery program that involves the work of credit counselors. These credit counselors will give you a free initial consultation so that they can look at your credit profile and talk to you about the products and services you desire. Once you decide that you want to use their services, they will start reshaping your profile.
A debt management plan is a consolidation of sorts. It doesn't involve a personal loan, however. The credit counselor contacts your lenders to see if they will agree to take the balances down on some of your accounts. The counselor will do everything in his or her power to see to it that you owe as little money as possible. Once you have a fair ending balance, the credit counselor will develop a repayment plan for you. You will pay the counselor one monthly lump sum payment, and the counselor will use the funds to pay all of your creditors. Debt management plans typically last five years. However, you might see results in as little as one month.
5. Find Lenders Who Don't Use Credit Scores
You can find a lot of lenders that will offer a personal loan in Texas without considering your credit score. It all depends on your needs and how much interest you are willing to pay. The following are three types of loans that you can get without having a good credit score. Sift through their descriptions and decide if you can use one of those.
Is it just me, or does it seem like the cost of everything has gone through the roof? I understand inflation. #personalloans #businessloans #medicalloans #mortagageloans #movingloans ?https://t.co/z4o37nhy81 pic.twitter.com/A9GRYnDpFQ

— Loanry.com | Loan Shop ? (@LoanryStore) May 29, 2020
5.1 Payday Lenders
Payday lenders are one type of short-term lender that can offer you a personal loan in Texas. A payday lender specializes in giving loans to hardworking people who need help. They do not base their decisions on credit scores. Instead, they use their clients' paychecks as assurance that they will repay their advance.
To qualify for a payday personal loan in Texas, you must be 18 years of age because you have to sign a contract. Furthermore, you must have a Texas bank account, and it must be in good standing. "Good standing" means that you do not have a negative balance in the account, and you have not had such a balance for at least 90 days. You should also earn at least $1,500 a month and have your job for at least three months before you apply.
The payday lender will take its payments from your very next paycheck. It may not be the right loan for you if you're looking for a longer term. However, it could be the perfect financial product for you if you're in-between checks, and you need funds just to get by.
When choosing a payday lender, you have to make sure that you find a trustworthy provider who offers low interest and excellent customer service. Read the reviews to see what other consumers have to say about the company. Visit the website and see if the lender is transparent about its fees and so forth. If so, then you can go ahead and process your application. Alternatively, you can seek the guidance of a reliable financial company that has connections with reputable lenders. Our company is such a provider, and we can make sure that you're headed in the right direction.
5.2 Installment Lenders
Installment loans have a lot of the same requirements that payday loans have. They are basically the same as payday loans except the lender gives the borrower much more time to repay the advance. Some installment loans have a three-month lifespan. Other installment products can have a repayment life that's longer than 12 months. It all depends on which provider you go to for assistance. That's why it's important to have someone help you who knows all the lenders and how they work. We can definitely help you find a reliable company that will give you fast processing and a lot of time to get yourself back on track.
5.3 Title Lenders
You might be better off getting a personal loan in Texas from a title lender. Title lenders work with people who own cars. An applicant must be the owner of a vehicle, and he or she must have the title of the vehicle in his or her hands. This is necessary because title lenders use the title to the vehicle as collateral to make sure that the borrower will repay the funds. They place a lien on the title until the borrower pays off the advance. Then they release it within 30 days after the borrower meets his or her obligation.
The good part about title loans is that the borrower does not have to physically give up the car. If you get a title loan, you can continue to drive your car every day as usual. The title lender will only interfere with your rights as a car owner if you fail to repay the advance, and you fail to communicate with them and make arrangements.
The amount of money that you can get from a title lender will depend solely on the value of your car. The lender will assess the vehicle before it gives you an offer. They will base the assessment largely on the year, make, and model of the car. They will also conduct a physical inspection of the vehicle and check for mechanical and cosmetic damage and defects. And they will deduct the appropriate amount from the loan offer, and then they will offer you a percentage of that amount for your loan. The usual percentage is about 70 percent of the value of the car. You could get a large sum of money if you have a newer car with little to no damage to it.
Those are just a few of special loans you can get if you need a personal loan in Texas right now. You may have to pay back the funds in a brief amount of time, however. Therefore, you have to make sure that you are comfortable coming up with the money in as few as 14 days.
Contact Us to Find a Lender
We would love to help you find a bad credit personal loan. We are not a lender, but we network with some of the most prominent lenders in Texas. Our main goal is to link you up with lenders who will be willing to take a chance on you despite what your credit score might be. We can connect you with lenders that can give you personal loans, auto loans, mortgages, and more. We can find you lenders who will give you long-term loans, short-term loans, or installment loans. Also, we can assist you by connecting you with credit counselors and information so that you can improve your credit. We have a wide range of tools and services that we can offer you, and we're here to serve your needs.
Just give a call and let us know what we can do for you. We'll get some of our best agents on the case, and they won't stop until you are 100 percent satisfied. You can reach us at any time to get the help you need and deserve.
In Conclusion
Finally, you can get a personal loan in Texas by searching for "bad credit personal loan lenders." Bad credit lenders are a special class of lenders who purposely deal with people with damaged credit. They will still give you a personal loan in Texas if you have a bad history with lenders. However, there may be a catch to it such as an extremely high interest rate or additional fees that you don't necessarily want to pay. It's best to have a financial company work for you and find lenders that are suitable to help you. These lenders will have your best interests in their hearts, and they will truly want to give you the funds you need quickly.