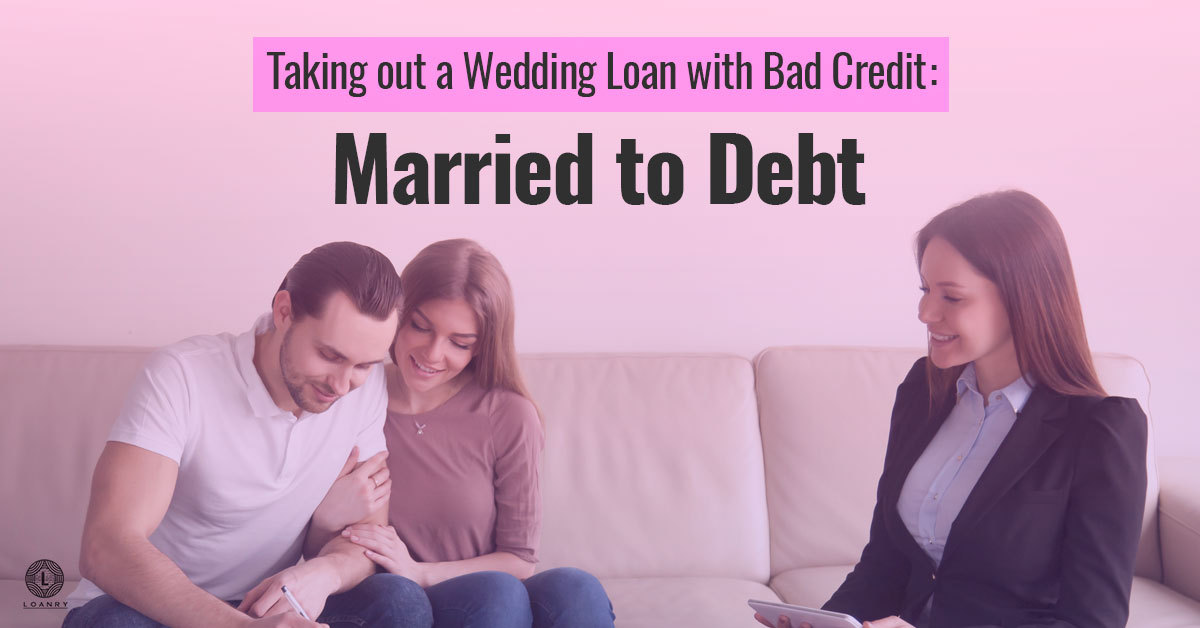 Getting a wedding loan with bad credit is possible. Depending on your score and financial situation, it might take a little extra work to find a loan- especially compared to those with great credit scores. In this article, we talk about everything you need to know about wedding financing if you have bad credit.
Should I Apply for a Wedding Loan with Bad Credit?
You are the only one who can answer this question as it really comes down to your financial situation. For instance, if your budget is already stretched to the max, trying for wedding loans with bad credit probably is not the best idea. To help you decide, here are some pros and cons for getting a wedding loan with bad credit:
Pros
You can pay for all or the majority of your wedding upfront and pay it back over time.
If you get the loan early enough, you might get discounts for booking the venue and services early.
Paying the wedding loan back on time will help improve your credit, which is great if the two of you are hoping to buy a house or car in the near future.
Cons
Many times, getting a wedding loan with bad credit means high-interest rates and not so favorable repayment terms. This is not always the case, though, so do not let this scare you from checking out options.
You are walking into your marriage in debt.
It is debt- need I say more? Debt is not fun, even when you get into that debt for a good reason, like a wedding. And getting wedding loans for bad credit might prove a headache for some.
You might be tempted to overspend if you are approved for more than you thought.
Sometimes getting a wedding loan with bad credit means needing to have some form of collateral. Again, this is not always the case, but it is something to consider.
What to Look for When Applying for a Wedding Loan with Bad Credit
If you choose to carry on and get a loan for a wedding with bad credit, there are some particular things you should look for:
☛

Loans with Fixed Repayment Schedule

You want a loan with a fixed repayment schedule. This means that you know when you will be paying the loan off. In fact, you will likely receive a payment schedule from your lender showing you when each payment is due, including the last ones. These are great loans because the interest is fixed into those payments. These are especially good as a wedding loan with bad credit as they give you a chance to affordably put something on your credit.
☛

Loans with No Prepayment Penalties

With diligence, persistence, and a plan, you can pay your loan off long before it is due. However, some lenders charge a prepayment penalty. Be sure that the lender you are looking for has no prepayment penalties so that you are free to pay it off early.
☛

Loans with Low Interest and Affordable Payments

You do not want to get a loan for marriage that you cannot afford or repay. Look for loans with low-interest rates. Also, go for a loan with low monthly payments. It is wise to check your budget prior to looking for a wedding loan with bad credit so that you know what type of payment you can afford.
Where Can I Get a Wedding Loan with Bad Credit?
The three basic places to find a wedding loan with bad credit are:
Local banks or credit unions– Banks will be the more difficult ones while credit unions are more likely to provide loans to those with bad credit.
Other stand-alone financial institutions– Places like World Finance
Online– The most convenient option that provides the highest approval odds thanks to a large number of lenders.
If you're considering going for an online lender, we think that's an amazing idea. Not only is it less demanding on your time, it is also very simple to shop for a loan and apply. The key is finding a good lender.
Alternatives to Getting a Wedding Loan with Bad Credit
Though a loan can be helpful, there are alternatives to getting a loan with bad credit or even cutting down the amount you need to borrow. With enough creativity, you can have an extremely affordable wedding. Gather your girlfriends and brainstorm some ideas. Here are a few to get the ball rolling:
Ways to Cut Back on Expenses
$33,000. That, my friends, is a very large amount of money- agreed? Sure, it would not last forever, but that could be a nice down payment on a house. Actually, there are some homes in my area for around that amount, so it could potentially cover an entire home purchase. In addition to that, you could buy a very nice low-cost car, take a vacation, save an emergency fund, and a lot more.
If you are researching getting a wedding loan with bad credit -that is the reason you are here, right?- I am going to assume that you do not have $33,000 under your mattress. Before you go for the loan, take a look at how to cut down on wedding costs, starting with a breakdown of specific costs.
Breakdown of Wedding Costs
Though these costs will vary, the Knot reports these as recent wedding costs (please note that these prices may fluctuate according to season and other factors):
---
Reception Band- $4,156 (What is wrong with a DJ?)
Ceremony Musicians- $755
Venue-$16,107 (That could literally pay for half of a home purchase.)
Photographer- $2,783
Florist- $2,534
Wedding Dress- $1,564
Groom's Attire- $280 (Whew! Thank you for not needing so much, guys!)
Wedding Cake- $582
Videographer- $1,995 (There was a time when we had what was known as home movies- for free. Can we bring that back?)
Reception Site- $2,197
Rehearsal Dinner- $1,378 (Not even the actual dinner- the rehearsal.)
Invitations- $462
Catering- $71 per person
Engagement Ring- $6,163
---
I am going to stop there because I am getting overwhelmed, and I am not even the one planning a wedding. I hope that by seeing these prices for separate items, though, you can find at least a few areas you would like to focus on cutting down costs with some of these tips:
Dollar Stores and Thrift Stores
If you have never been to a thrift store or Dollar Tree, I urge you to do so as soon as possible. They tend to get a bad rap, but these can be incredible stores for any occasion. The Dollar Tree carries all types of party décor, including weddings. And thrift stores? You can actually usually find a wedding dress and bride's maid's dresses in them, and in good shape.
Yes, there are lemons that you will have to dig through, but I have seen beautiful wedding gowns for under $100. You will need to get it cleaned and find someone to do alterations, but you can cut down on a lot of expenses by utilizing these stores. And here's a secret: The reason all of those dresses are at the thrift stores is because a decade after their wedding, many women figured out that there was literally no reason to keep them. When on earth will you wear the exact same wedding dress again? So, really, there is no reason to spend thousands on a dress that you will just be giving away in a little while.
Cut Back on the Guest List
I mean, do you really need 500 of your closest friends and family members around? I must say, I do not know how people have the time to make and cultivate so many friendships. Sure, I have met more than 500 people in my lifetime, but calling them close friends is a bit of a stretch. Try to minimize the list as much as possible. If you only have 10 to 50 close friends and family- like most of us- stick with those people.
A note to the mommas of the lovebirds: I say this will all be due to love and respect- this is not your wedding. It is your kid's wedding. They should not be obligated to invite Great Aunt Sherry whom they have only met once in their lives. The wedding is supposed to be a union of two people, not a family reunion. If you choose to invite anyone over the people your kids want to invite, be sure that you are paying for the extras- not the kids.
Choose the Most Wallet Friendly Times to Get Married
Many times, the time of year and time of day you get married can greatly affect the costs, but you can make it work in your favor by following these tips:
Saturdays in general are going to be more expensive because they are in higher demand. The most popular months to get married are May through October. Try to steer clear of these. Instead, pick January, March, April, or November as these are slower times.
Again, Saturdays are popular wedding days. Sunday and weekdays are not so popular. If you can work your wedding into any day but Saturday, you will save some money.
Guests expect to be fed dinner when you have an evening wedding. Catering and drinks for dinner cost a lot more than anyone really wants to pay. Consider choosing a lunch, breakfast, or late afternoon wedding. That way, you can serve finger foods instead of entire meals.
Book the Photographer for a Set Number of Hours
Unless you just really want a photographer following you around for hours and hours and hours more, you do not really need him all day, right? Find a photographer that will work by the hour or offers half-day packages.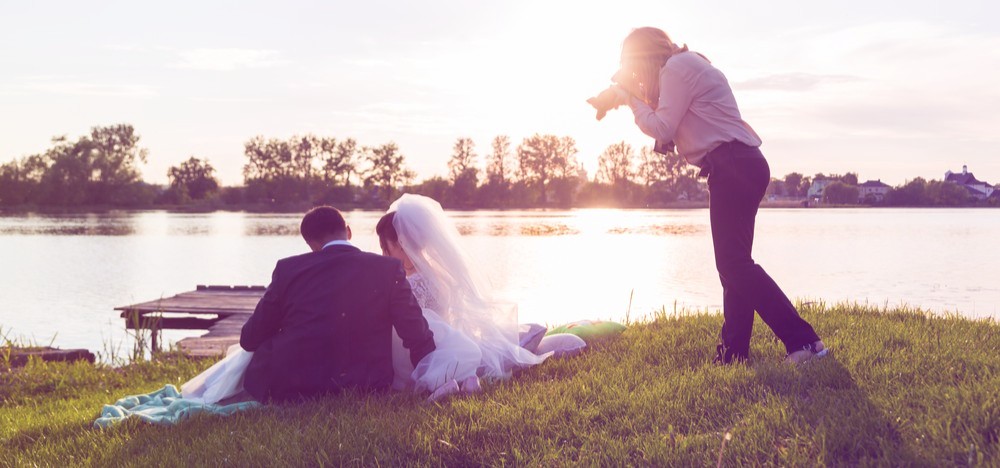 Choose Flowers That are In Season
I am not 100% sure why it costs over $2,500 for a wedding florist. That is not an industry I am familiar with. However, I know a little something about things that grow from the ground. Just like fruits and veggies, different flowers grow at different times of the year. By choosing flowers that are in season and abundant, you can probably chop this cost down.
Send Out Invites Online
Ok, really, $462 for invitations that are going to be thrown in the trash? Sure, a few people might keep it, but most will not. It is literally throwing your money away. Either choose some much cheaper invites or send the invites out in an email. Or do like many people now and announce the event on Facebook, inviting everyone there.
We live in a digital age- there is no reason to stay with something traditional unless you just want to. If there are some people that you know will want to save your invitation, like parents and grandparents, siblings, and best friends, order just enough paper ones for those people and go digital with the others.
The Rings
This is the one area I would be willing to spend a higher price in, though not by over $6,000. However, of everything you pay for the wedding, the rings are usually the most permanent ones. By that, I do not just mean that they last a long time- I mean you continue to wear them long after the wedding day.
If you are willing to spend thousands and you do not have it saved, you may need to look at wedding ring financing for bad credit. It is possible to find this through external lenders, though many jewelry stores provide financing, as well. Another option is to shop for a ring somewhere that does layaway. You can make payments every month until you pay it off. This would save you from needing to take out a wedding loan with bad credit.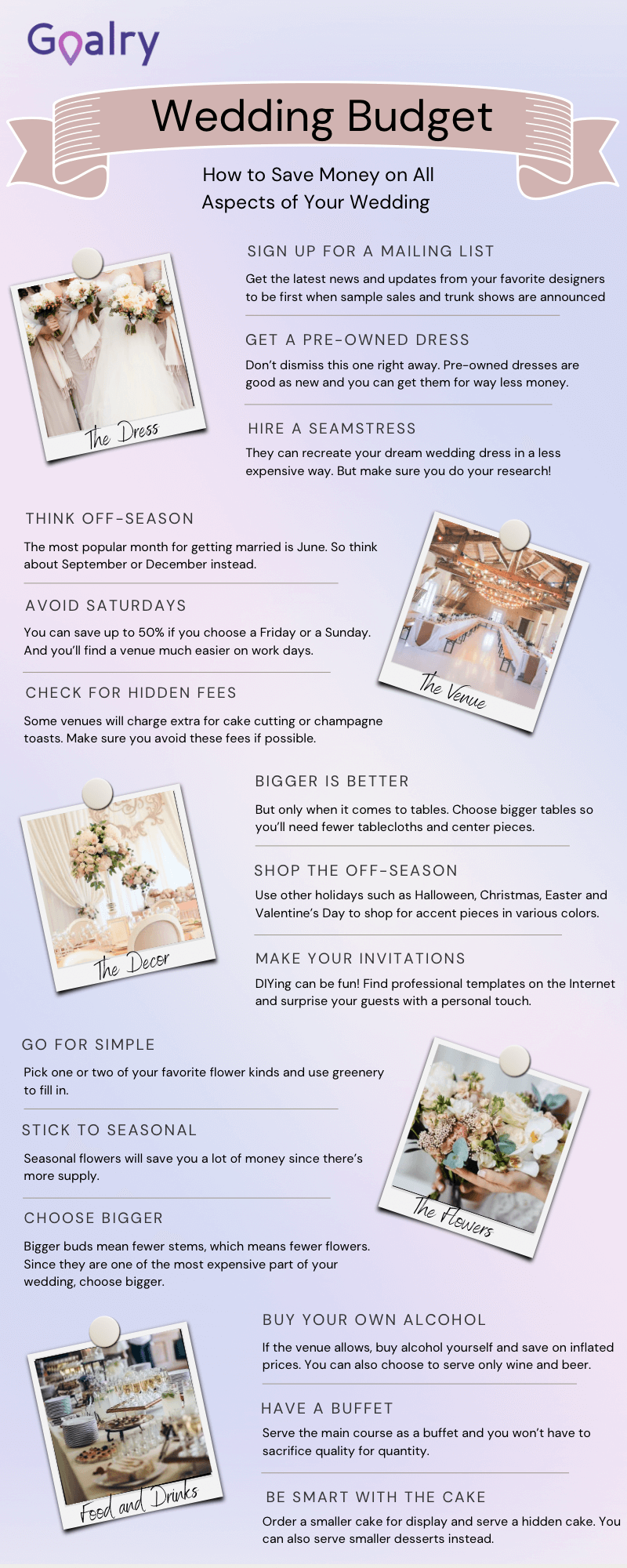 Conclusion
There is no arguing that your wedding day will be one of the most important days of your life, but it does not have to be the most expensive one, too. It is perfectly possible to have a beautiful and enjoyable wedding without going into debt. Try getting creative first. Then, if you still need funds, revisit the idea of applying for a wedding loan with bad credit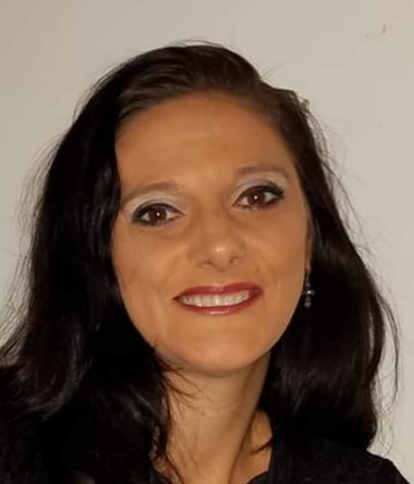 Brandy Woodfolk is an educator, home business owner, project manager, and lifelong learner. After a less than stellar financial upbringing, Brandy dedicated her schooling and independent studies to financial literacy. She quickly became the go-to among family, friends, and acquaintances for everything finance. Her inner circle loves to joke that she is an expert at "budgeting to the penny". Brandy dedicates a large portion of her time to teaching parents how to succeed financially without sacrificing time with their little ones. She also teaches classes to homeschooled teenagers about finances and other life skills they need to succeed as adults.
Brandy writes about smart money management and wealth building in simple and relatable ways so all who wish to can understand the world of finance.