Motorhome Loans to Get You on The Road

Traveling Isn't The Same As I Remember
I do not know about you but I have fond memories of traveling with my family as a kid. We would all hop into the car and drive hours to our destination. I cannot say I was fond of it at the time. However, I look back on it now and smile. I am not sure the youth of today are getting those same memories. Travel has changed drastically over the years. Technology has certainly made an impact on the way we travel. The average cost of travel has increased significantly. At the same time, technology has given us broad access to savings and discounts that we did not have just a few years ago.
The types of things people are doing on vacation has also changed. In addition to seeing the major landmarks and national parks in the US, people are seeking adventure. Today people go skydiving, axe throwing and visit escape rooms. People are having trips planned for them instead of going wherever the map leads. People do not even use maps anymore.
If it is not in the GPS, they are not going. Motorhomes, however, have not lost their appeal. We have transformed them, for sure. No longer are motorhomes non descript beige with pop out sides and windows. Today they are sleek and equipped with the latest technology and comforts of home. Motorhomes are cool again. They can come with a hefty cost that may not be affordable. That is where motorhome loans come into play. Keep reading to find out more about traveling motorhome style.
What Is A Motorhome Loan?
A personal installment loan, a motorhome travel loan, and motorhome loans are all the same type of loan. They are all personal loans. A personal loan is when a lender, like a bank or credit union lets you borrow money. You have to repay the loan with one monthly payment over a set amount of time, typically three to five years. A personal loan has interest applied to it.
Taking out a loan increases your debt. You have to pay back the loan. You should consider whether or not you can afford to pay it back. If you cannot pay back the loan, you could default. This hurts your credit and creates a hole from which you may not be able to dig out. This is why it is important to find an honest and trustworthy lender who will lend you money only if you can afford it. Usually lenders do that, but you can come across scammers and bad lenders in general, who will want to take advantage of you.
To avoid getting scammed, you can always rely on Loanry. We connect you with reputable lenders and get you personalized offers from them, quickly. How do we do that? We ask you some basic information so we can do our thing, which is find you the best lender and the best loan for you. If you decide to apply, and you get approved, the money can be in your account within a day. Start here:
Can I Get A Motorhome Loan With Bad Credit?
Here is the question most people want to ask, but might be afraid to do so. If my credit is bad, can I still get a loan? The short answer is yes, you can get a loan with bad credit. The harder, more accurate answer is, yes, you can get a loan but it will cost you more. You also need to shop around for the best deal.
First, we should talk about travel loans with bad credit. What is it and what does it mean? A credit score of 650 or less is considered bad. Your credit scored is reported by the credit bureaus. It is a three digit number that tells potential lenders who credit worthy you are. This means how risky is it for lenders to give you money. A bad credit score is based on things like late payments, missed payments, too much debt, and defaulting on loans.
You want to know your credit score. You want to pull your credit report. Knowing your credit score helps you to know what you can do next. Pulling your credit report lets you see what is on it. If there are any errors, you can fix them. You should know that it takes consistent and hard work to bring up your credit score. A few missed or late payments and your credit score can plummet. Before applying for a loan, you can pay down some of your debt. This helps to increase your credit score. You can also reduce your debt to income ratio so that you have a better credit rating.
All that being said, you can still find a lender willing to give you money. If you are in the bad credit category, you must shop around to find the best lender for you. Any loan you get will have a higher interest rate associated with it. You can shop for motorhome loans online to make sure you are getting the best deal. If you have bad credit, the terms of your loan may not be the most favorable for you. Knowing what is available to you can help you make the best decision.
Why Should I Travel In A Motorhome?
I can almost see the look on your face as you say the word motorhome. Hear me out, first. These are not the same motorhomes from the 1970s. Even the smallest motorhome today puts those old dinosaurs to shame. There are many still around, so when you look for one, be sure it was built in this decade. A motorhome is the same thing as a recreational vehicle (RV).
Those two words can and are used interchangeably. RV sounds more current, whereas motorhome makes it sound like it is directly from the 1970s. I should be upfront by stating that RVs can get expensive quickly. That is where motorhome loans come in, but more about that later.
The most obvious statement is that a motorhome is a moving hotel that you take with you where ever you go. How great is that? As long as you do not mind the driving part, it seems like an obvious winner. Whether you are planning a short weekend trip, or a long cross country drive, a motorhome has a wealth of comforts and possibilities. You do not have to worry about paying outrageous hotel prices. You do not have to worry about people running up and down the halls keeping you awake. It seems like a win win.
Your RV comes complete with all the comforts of home. Granted, they may be a little smaller than what is in your home, but comforts just the same. You may have to get used to the narrower space, but that is a small price to pay. Todays RV comes with an onboard generator, air conditioning, bathroom facilities, including a shower, a refrigerator, a gas cooktop and a microwave.
They can also come with a washer and dryer, advanced home theater systems,  ice makers, and extensive storage space. In reality, you can add just about anything you want as an upgrade. Some choose to have their RVs custom built. That, of course, drives up the price. You may be hearing dollar signs in your head when reading about all the extras you might want in an RV. Have no fear, there are motorhome vacation loans to help you pay for the RV.
Can I Save Money With A Motorhome?
It has been proven that owning a small RV can save you at least 60 percent of the cost of a car and hotel during vacation. A low mileage trip that is under 200 miles a day is the point at which you find the most cost savings. Having a RV also saves you from using your own car and racking up miles on it. This saves wear and tear on your car and increased maintenance costs.
Having a RV can also cut dining costs. You have a kitchen and appliances at your disposal. You make a quick trip to the store, in your RV, get enough food to last you for a few days and you are all set. Purchasing food from the grocery store for a few days is about the equivalent to one to two meals for a family of four. The average vacation dining cost per person per day is $130 and $1820 for an entire week. There are clear cost savings there.
We have not even talked about the family time you will get from having a motorhome. The space is smaller and there may not be many places to hide. The family will get to know each other again. It may be best to try this out on a short weekend trip before attempting a cross country trip. When considering buying a motorhome, you have to also keep in mind the initial cost of a motorhome. There are also maintenance costs and gas to consider. Even with those costs, owning a small motorhome is the winner. The up front costs can be daunting. There are motorhome loans to help you pay for the motorhome.
How Can I Save Money and Still Travel?
You want to take a vacation, but you do not want to pay large amounts of money, right? You really do not want to have to obtain motorhome loans just to enjoy some down time. There is some good news. You can plan and trip and save some money while you are doing it. First, you should decide what is most important for you. What is your ultimate goal for your vacation? You should can make a list of what you absolutely want to do on your vacation. Make sure those things happen first.
Once you decide your absolute must haves, keep everything else flexible. If you keep the dates flexible, you may be able to get discount pricing on non peak days. In addition, once you know these things, you can begin to look at prices. Then you should begin to save money for your trip. The more money you save, the less you need for motorhome vacation loans. If you have money saved, that is less money you need to put on your credit card.
There are always ways to sneak some savings into your vacation. Try to buy food to cook instead of eating out. Pack snacks and always have them with you so you do not have to buy them at inflated prices. Make sure you always have water with you so you do not have to stop for drinks. Do not get caught up in buying souvenirs.
Focus on making memories during the trip and spending money on doing things. Do not buy something that you will not appreciate later. It is easy to get caught up in the moment and the emotion of the trip. Do not succumb to that pressure and buy a ton of things you will not want later.
If you have to fly somewhere, there are ways you can finance, or get discounted pricing. There are companies that allow you to finance your airline tickets through them and pay later. This allows you to fly today, or soon, but pay for the ticket over the next 3 to 12 months. Some of these companies to not check your credit score.
They do charge a fee and sometimes an interest rate on your plane ticket. These companies allow you to break the cost of the ticket up into two or three payments, so you are paying a little over time. These often happen at the point of sale for your tickets. When you are ready to pay, you launch one of these applications to pay for the ticket. Then you pay them back.
Conclusion
Traveling is a great way to see the world around you. It is a wonderful break from the stress of every day life. You get down time to spend with your family. Your only focus is enjoying your time together.
That is priceless. However, being left with huge bills afterwards may make the vacation loss its appeal. Motorhome travel is a great way to do all of those things at once. You get to spend time in small spaces with your family while traveling to various destinations.
Only you can decide if motorhome loans are right for you. You have to look at your financial picture and determine if adding more debt makes sense for you. There is some guidance you should consider when making this decision.
Consider the reasons why you want to travel. If you are trying to keep up with all the posts you see on social media. Do not get hung up on that. With all the filters available, you never know what is real with those posts. You also do not know if that person is drowning in debt. You do not have to put yourself in that position.
Ask yourself is you are able to pay back the loan. Are you able to make the monthly payments on time every month? If yes, then motorhome loans might be a great solution for you. You make a payment each month and open yourself up to seeing the entire country. It certainly sounds like a good idea.
If you do not think you can take on another bill, then do not. The worse decision you can make it obtain a loan that you cannot pay. This only hurts your credit more. This sets you up for collection calls and stress. This is not a loan that you have to obtain. Motorhome loans are not a necessity for you to live. However, having money to pay your bills is important. Make an educated decision about the options available to you and what you can afford.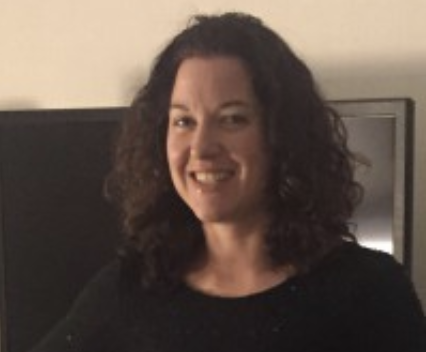 Julia Peoples is a long-time business manager focused on providing decision making assistance to the public. She works with people at key points of their lives who are making important retirement and financial decisions. She has had many articles published that educate the public on sound financial decision making.
Julia writes for those who are working towards financial freedom or a better understanding of how finances work. She has shared her financial insights with individuals on a one on one basis for years.
Related Posts