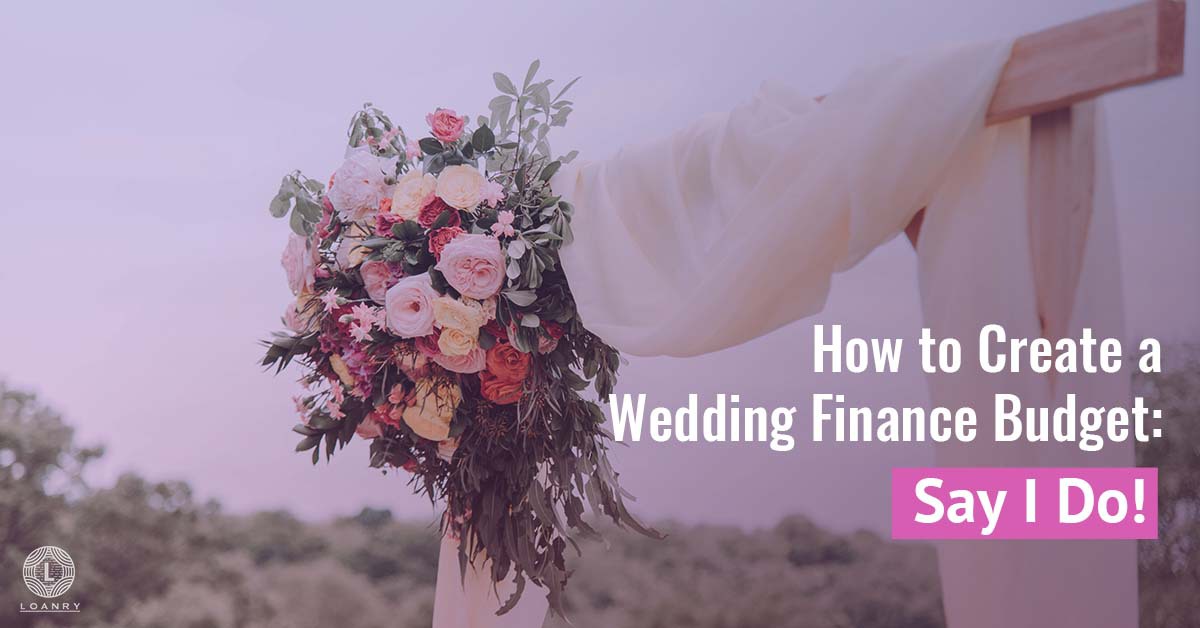 A third of couples getting married in 2019 plan to borrow over $10,000 to cover wedding bills, with sixty-one percent of engaged couples planning to charge the expenses to their credit card. Over the past few years, there has been a significant increase in the number of couples looking to finance their dream wedding through loans. While there is no problem with taking out a wedding loan, it is important to consider several factors before getting into debt.
As the demand for wedding loans increases, the wedding finance industry keeps growing. This has also led to a rise in the number of wedding loan lenders. While this presents borrowers with more options to choose from, it also makes it more difficult to make the right choice. The good news is that consumers looking for wedding financing can do their research through a third party that is not in the loan business. We make it possible for borrowers to find a lender easily and conveniently, effectively helping you to enjoy a hassle-free borrowing experience. However, it is also important to create and stick to a budget. Here is what you need to know about creating a wedding finance budget.
How to Create a Wedding Finance Budget
The importance of creating a wedding finance budget cannot be denied. However, you will need to come up with a realistic budget that you can stick to. Here are the steps to follow when creating a budget.
Determine the Type of Wedding You Want
The first step would be to determine the type of wedding you want. This means considering your guest list to decide whether it will be an indoor, outdoor, church, castle on the coat or destination wedding. If you are keen on saving, you should limit your guest list.
Choose Your Non-negotiables
As a couple, open and constant communication will help you understand what each of you wants from your wedding day. Think about what is important and what is not so important. As you begin the process of creating a budget, you should have a list of both the most valuable and most trivial items.
Have the Budget Talk
You should start by having the budget talk as a couple. Once you have done this, depending on your financial circumstances, you can have a conversation with your parents about their role in your wedding. If they are willing and able to help, you will need to know how much they intend to contribute.
Establish How Much You Need
Just like with any other expenditure, you will have to establish how much you need if you are to budget properly. Based on the dream you want and your non-negotiables, you will be able to arrive at a cost. A basic breakdown of what you should expect to pay includes reception, ceremony, attire, flowers, entertainment, photography, wedding rings, and transportation.
Prepare for Surprises
In order to ensure that the amount of money you set aside will be enough to cover your wedding expenses, you should prepare for surprises. Some of the items you budget for may end up costing more than you had expected. This is why you should have some money to handle any unexpected expenses.
Decide How to Raise the Money
Another important part of creating a budget will involve deciding how you will raise the amount needed. You can choose to save for the occasion, get a side hustle, request financial support from friends and family, or get a wedding loan.
Track Your Expenses
Lastly, creating a wedding finance budget will not be complete without tracking all expenses. Make sure you stick to the budget if you are to avoid frustrations and ensure your wedding is successful.
What is a Wedding Loan?
Before taking out a wedding loan, it is important to have enough knowledge about the product. This will help you make the right decision and ensure you understand the financial commitment you are getting yourself into. With the different alternatives that you can consider, knowledge of the loans will help you determine whether it is the right option based on your circumstances.
A wedding loan is simply a kind of personal loan that is designed for newlyweds. The loan is used to cover the expenses that couples are not able to handle at the moment but can afford it with a little time. Most of these loans offer special interest rates, terms, and bonuses in order to ensure that debt is manageable in the period following the vows. These loans have a specific term and are designed to be repaid in equal monthly installments.
Figuring out how to fund your dream wedding can make for a stressful and frustrating experience, especially if you do not have the money required to make immediate deposits or pay bills upfront. However, exploring the various wedding finance options can make it easy for you to have a successful occasion without increasing your debt burden.
Types of Wedding Loans
Once you have made the decision to take out a loan to finance your wedding, it will be necessary to familiarize yourself with the different types of wedding loans available. Choosing the right wedding finance option will require that you not only look at your needs but also consider your circumstances. In the end, the option you go for should let you enjoy your special day without causing financial constraints in the years that follow. Here are some types of wedding loans:
Pros and Cons of a Wedding Loan
A wedding loan is a personal loan that people use to pay for their celebration. Depending on the lender you choose to work with, you may be required to indicate the purpose to which you intend to put the borrowed funds. Here are the advantages and disadvantages associated with these loans.
Pros of Wedding Loans
One of the main benefits of these personal loans is that they are typically installment loans. The fact that they have fixed repayment terms means that you will have a good idea of when you will be able to pay off the debt. Secondly, the different financial institutions offering these loans present borrowers with different options to choose from. With wedding loans, consumers enjoy the flexibility of selecting the amount they wish to borrow, and depending on your credit, there is a chance you will qualify for a lower interest rate on the loan.
Other benefits of wedding loans are that you will not need to dip into your savings account, and there will be less of a financial burden on your loved ones to help cover the costs. Applying for a loan to cover wedding expenses allows you to focus on planning the event as opposed to how to afford it.
Cons of Wedding Loans
For all the advantages associated with wedding loans, the wedding finance option is not without its downsides. A wedding loan will mean an extra monthly expense when you start repaying the loan. This is why you should ensure you can afford the loan before signing the personal-loan agreement. In case you have poor credit, you are likely to find yourself paying a higher interest rate. Secured loans use your property as collateral, giving the lender the right to sell the assets in the event that you are unable to pay the loan.
Reasons to Get Loans for Wedding Expenses
With the numerous risks associated with choosing loans as a wedding finance option, one may wonder why anyone would take out a loan for this purpose. Since wedding loans can be used to pay for any wedding expenses, there are different reasons why people choose to apply for these loans. The following are some of the reasons why a couple may choose to take out a loan for a wedding.
In case the bride wants a dress that you cannot afford, you can opt to take out a loan to supplement what you have
Wedding finance can also come in handy if you want to book your honeymoon but need to make payments upfront to reserve a room, flight or cruise ticket
There are times when you will have to pay for certain services upon booking. A quick loan can help cover the costs of the venue, photographer, band or DJ, florist, and other professionals
A couple may decide that taking care of all expenses at once and making payments is more convenient for them than having to do it a little at a time
If you have been trying to save but find it difficult to make progress, you may not want to wait. A couple may opt to take out a loan and commit to making payments over a period of time
The reasons why people get loans for wedding expenses vary from one couple to another. It is necessary to ensure that you have a good reason to take out a loan in order to avoid getting into unnecessary debt. Working with a financial expert will go a long way in ensuring you make the right decisions for your big day.
Factors to Consider Before Taking Out a Loan for a Wedding
There is no doubt that getting a wedding loan to finance your celebration is a huge commitment. This is why you should consider several factors before taking the step. Make sure you talk as a couple and agree prior to taking on debt.
Getting a Wedding Loan with Bad Credit
It can be frustrating if you do not have enough money to fund your wedding and cannot access loans due to your credit score. You can still get a loan to finance your big day even if you have bad credit. Bad credit wedding loans are designed for people who have poor credit and have been turned down by conventional lenders. There are a number of steps that borrowers can take to increase their chances of being approved.
Today, there are certain lenders who offer bad credit wedding loans. However, if you have poor credit, lenders will consider you a high-risk borrower. This may see you paying higher interest on the loan. Since some of the bad credit loans tend to have predatory characteristics, you should go through the loan agreement carefully to make sure that you do not end up in financial trouble.
Improve Your Credit Score
Also, you should consider working to improve your credit score. This may involve paying your bills on time, reducing debt, and adopting healthy financial habits. Generally, improving your credit score will help to increase the loan opportunities available to you, ensuring you can access money in case of a financial emergency.
Other options you can think of include getting a co-signer or putting up collateral as security for the loan. In order to make the process of getting a loan with bad credit easier, you should consider working with a third party that is not in the lending business. We make it possible for borrowers looking for wedding finance to find lenders so that they can have their dream wedding.
Final Thoughts
Although wedding finance is central to ensuring a successful day, it takes much more to make the event perfect. Financial education and literacy will ensure that you make informed and conscious decisions, regardless of whether or not you take out a loan for a wedding. Such knowledge will also be important when it comes to comparing the various wedding financing options and settling on the right one. If you decide to get a loan, you can work through us to make the process of finding a lender easier.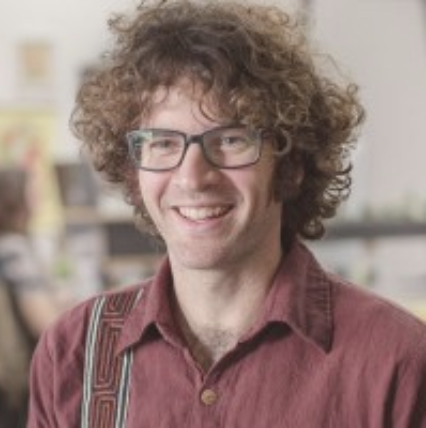 Cole is a personal finance research analyst and writer with extensive experience in building and maintaining a corporate brand utilizing both qualitative and quantitative methods. Cole has written on a diverse range of topics including financial planning, cryptocurrency, commercial real estate, and tax strategy. A graduate from Drexel University, Cole seeks to demystify financial borrowing and help individuals achieve financial freedom.