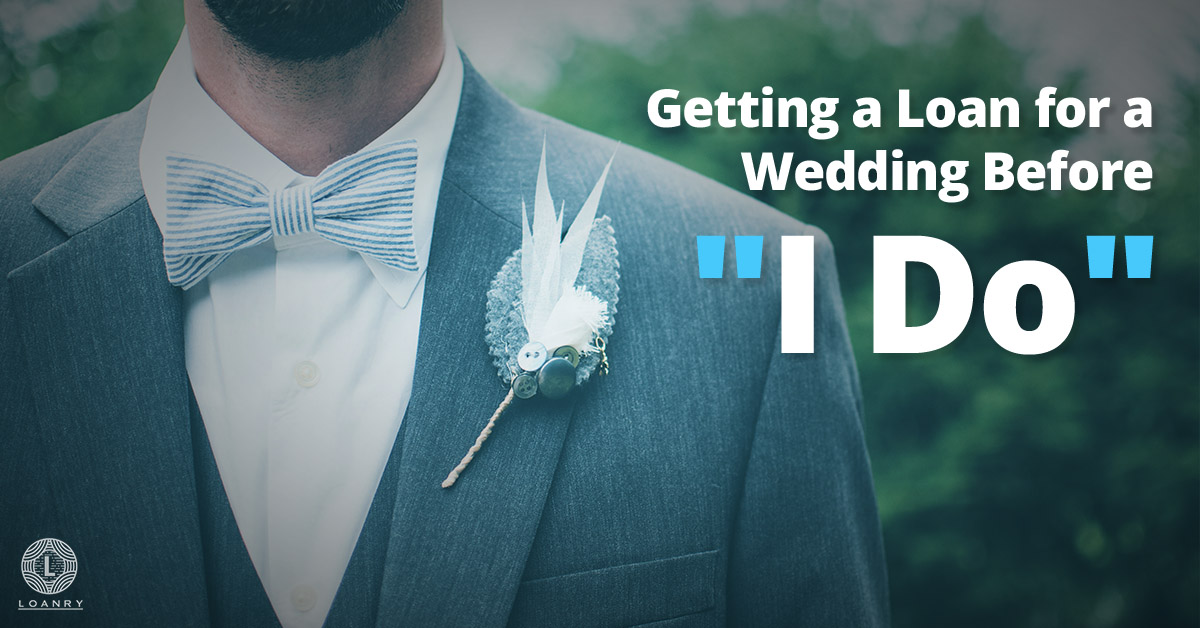 Love is important to me. Yes, it really is a once in a lifetime opportunity. I know it all sounds like cliches, but it's important to me. And, to that end, I hear Billy Crystal's voice:
"Marriage is what brings us together today. Marriage that blessed arrangement… that dream within a dream."
Yeah, it's great. It's a dream, but it's also expensive. I can't afford it. There's the wedding cake, flowers, venue, dress, tuxes, and that's just the tip of the iceberg. It's like falling full-boar into the abyss that is wedding planning. The utter depth of possibilities reminds me (for just a second) of that initial state of pre-marriage bliss. Yeah, it seemed pretty cool for a minute. Then reality sunk in. Who has thousands of dollars just lying around to make my day perfect? I know I don't.
That's why I'm looking at possible solutions for me: wedding day loans.   
Everything About Wedding Day Loans
They're really just what they sound like: getting a loan for a wedding expenses. In a Cinderella scenario, my fairy godmother would wave her wand and make it all go away. This is the real world. I need the money and I need it now. So, I am looking into options that would allow me to make arrangements for repayment. And, yes, it does depend on how much I end up borrowing. I also know that even with conservative estimates, the costs will ramp up fast. The average wedding costs more than $35,000. So it's not surprising or shocking to me that one-third of all couples go into debt.  I'm right there with them!
I want to do it right though. I want to be prepared
So, I've come up with a quick overview of the possible pros and cons of wedding loans:
Cons: 
A wedding day loan could encourage me to spend more money on my wedding than I otherwise would have. Instead of going "cheap," the extra money might make me want to splurge just a little or a lot. I could see that happening.
But there's a bigger concern… I don't have the money now, so what guarantee do I have that I will be able to come up with the money to pay back the loan later? It's easy to think that the loan is just temporary. But money has a funny way of coming due. This is an unsecured loan. I'm not protected.
The biggest con involves future possibilities. It comes down to just another cost. It all adds up, particularly if I will be penalized for prepayment. Do I really want to start off my new life with so much debt hanging over my head?
Pros: 
The interest rate might be better than a credit card, depending on my credit rating. Besides, it might give me more options.
It alleviates some stress of wedding planning. I won't have to worry so much about overextending myself. I can pay the bills as they come due instead of juggling them all in the hopes that money will just fall in my lap.
A loan allows you to start off your new life together, without the immediate worry about money. It's a once in a lifetime event, and you want it to be memorable.
I've been considering the pros and cons. I want to make sure I've considered all my options. I also know that money and debt can become volatile issues in a new marriage relationship.  So, this really is one of those relationship questions that I need to carefully consider as I near my wedding day. I'm beginning to believe that getting a loan for a wedding may actually be a rewarding experience as well though. After all, I'm making a decision that will affect the most romantic day of my life. I'll look back at this time and remember how we made it through this financial hurdle and came together as a couple.
Why Explore Loans for Wedding Expenses?
I'm exploring wedding financing together with my fiance, and I think it may just be the best thing that has ever happened to my relationship. So many couples get married without really knowing anything about how their significant other will handle money or debt. But we've been setting aside time to sit down and talk about the expenses. We have been clear about our joint expectations and the resources that are available to us. We've also reviewed getting a loan for wedding options. In this process (not always easy), I've learned about how he handles and deals with situations like this.
Sure, I'm stressed. He is too. Planning for a wedding can be one of the most worrisome experiences in your life. We do not agree on every expense or every invited guest on our lists. I think that's how it should be, and maybe it's a good thing. If we can get through the planning and wedding finance part of this special day, it's a safe bet that our relationship will be off on the right foot. I don't always want to talk about it. It's not usually pleasant, even when chatting about the fun stuff.
However, I have to remind myself why I'm here and what I need to build. Communication is so key to a healthy and happy relationship. Someday, we may just be still blissfully married and even talking to one another. These early talks about finances and expectations may be at least in part to thank for our happiness.
How to Save Money Together for That Wedding
I already know how expensive my wedding day could be. I've been in weddings, and I've talked with friends about the costs. Worse yet, I've seen some statistics on the average costs that weddings run.  So, we've also discussed options for saving money on your wedding. While it's not typically the first thing I'd consider, it's easier I at first thought.

Just as we discussed expenses and expectations when we talked about taking out a wedding day loan, it's just that easy to make headway with a joint effort to save money. Here are some points I've been considering:
What's in a place?
Is there a special place where I can host or borrow the space without the huge cost of a dedicated venue? It could be the park, a church, a back yard. I've even been thinking about having the ceremony down by the river. It's beautiful and it would make those pennies go farther.
Who's Who?
Instead of thousands of guests, I just invite fewer people to achieve a more intimate setting. Or I can find other ways to incorporate more of the people I care about without adding the cost.
Food's food
We were talking about 3-course meals, with all the fixings and a full-service bar. To save money, we've turned to alternative options. For a wedding on the super cheap, I could do a potluck, or not offer reception at all. We've even discussed working on a basic menu that is just more economical.
Logistically, I have to consider the huge cost of the average wedding. Really, my various acts of saving money are only small parts and parcels of the entire puzzle. But there's something else that I think it is doing. I'm not as stressed about the money, and it is making me feel better about my exploration of getting a loan for a wedding.
I think even the exploration does something to take the edge off the entire paying for my wedding (book of) questions. There's one thing about all this saving and planning though. The short-cuts are fun and most of my family really could care less one way or the other. But to really do the savings and budgeting thing right, I know it just takes time. All those little bits of saving will help, but even though little inroads don't make that big of a difference on my special day.
How Do I Cope with Bad Credit When I Need a Wedding Day Loan?
With me broke and just hoping for one beautiful day, my credit score and employment history have also become important considerations. Yep, those old things are back! Obviously, if I had good credit, it might make my search for a wedding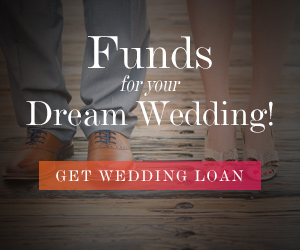 day loan easier. I was kind of surprised to learn that my bad credit does not really ruin all my chances either, though. And, it may actually be a positive thing if I take out a loan. Here's the low down on how my credit affects the whole process.
If getting a loan for a wedding and then paying it off
…It might just go toward rebuilding my credit. That's a good thing. Paying off a loan is a great way for me to get my finances back on track.
I also have options like
Loanry.com. Third-party services like this can connect me to the lenders who may be able to help me find the wedding loan that's right for me. It's not a one-stop shop. I have multiple solutions.
I can also dig into
My overall credit situation. I can learn as much as I can and start to figure out what exactly has caused my poor credit rating. In this whole process, I may even get some tips and ideas that will turn my whole financial situation around. I could be moving in the right direction for a change.
Before I ever consider getting a loan for a wedding
I can also work on improving my credit score rating. Of course, I need to start focusing on the best practices for better credit scores. That's true regardless of whether I end up getting a wedding day loan or not. This is the start of a whole new life no matter what!
A wedding loan with bad credit just seems so much more complicated. Then, when combined with wedding day planning, it appears a bit more daunting. I want to consider it a different way though and I'm using it as part of my "toolkit" — it's just part of the big puzzle that I'm piecing together to rebuild my good credit and improve my life.
I will do whatever I can to improve my overall situation, even beyond all the costs of this wedding. Instead of focusing on all the negativity, then, it's important to me that I focus on what good might actually come out of it.  It's the perfect time for all of these life-changing considerations to come to the forefront of our discussions and planning.
How Do I Plan Ahead? No, Really?
My wedding day really is about diamonds and everything else that is associated with wedded bliss. I want to consider everything. I don't want any unpleasant surprises. Even as I plan for how much money I will need and what essentials I'll get for this upcoming wedding day, I also need to be strategic about all this. Consider these steps I've come up with…
Make a Budget
I already have a wedding book that also includes a budget. I've found it helpful to also work up variant possibilities on the well-laid strategic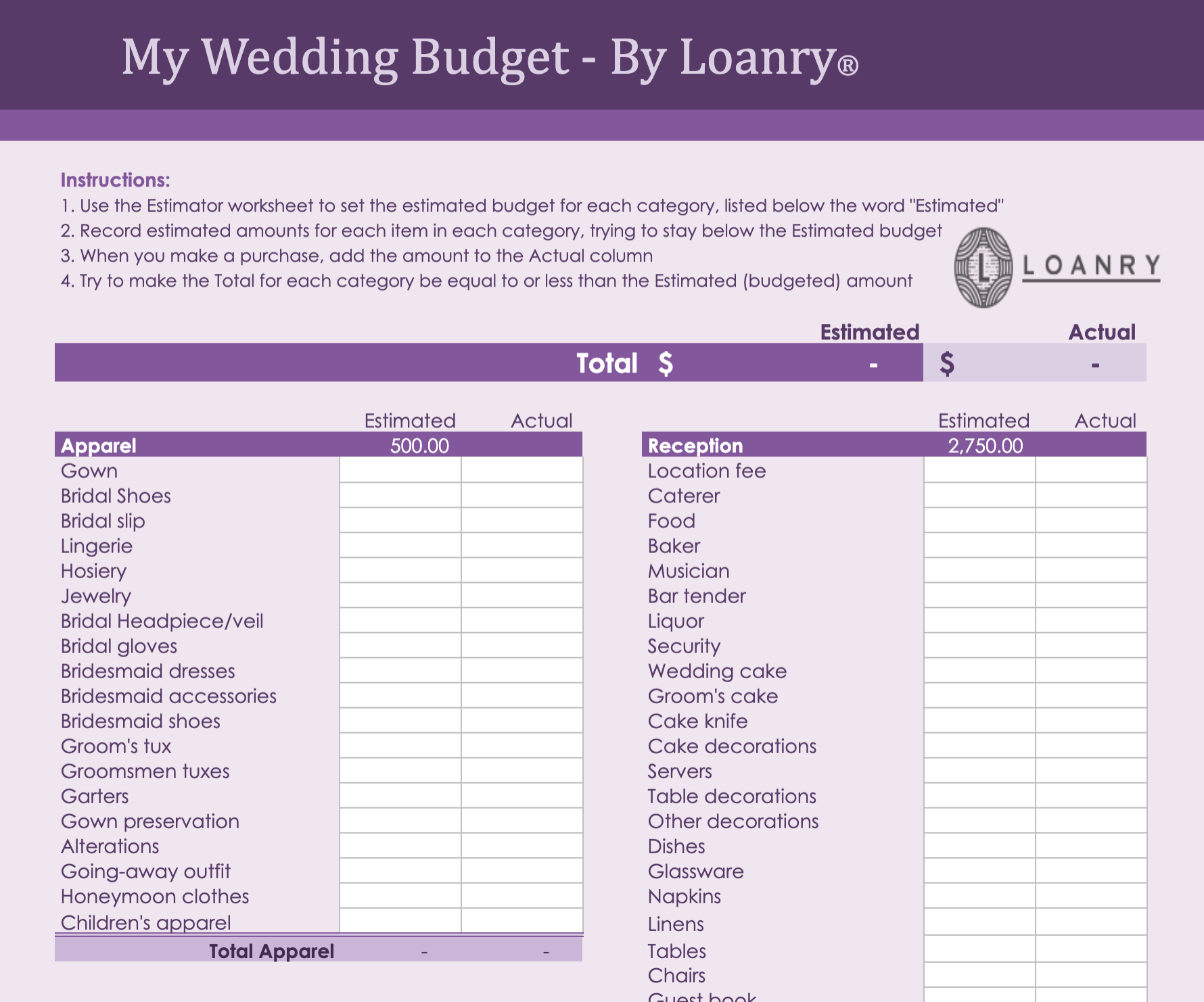 plan. There is not just one way for each part of my wedding to go. And, as I've said, I really believe that the most expensive options are not always the best.
Keep Track of Expenses
Whether getting a loan for a wedding or not, I still need to keep careful track of receipts and expenses. I've heard that one of the biggest stressors in every wedding is the "creep" of vendors, accessories, foodstuffs, and add-ons. From what I've experienced so far, I really believe it's true. They all don't seem like a huge deal at first, but they can blow out your carefully constructed budget. It all becomes so painful.
Make Sure Your Paperwork is in Order
It's not always easy to organize all my financial records. I'm talking about student loans, mortgages, bank accounts, etc. This is all part of our discussions as we near that state of wedded bliss. But there's more reason for it than just good communication. To qualify for my wedding loan, I need to have all my paperwork in order. They might not need it all, but it could help. The other reason is that you may end up having more assets and access to financial resources than you'd thought. That could just be a really pleasant surprise. You may not even need as large of a wedding day loan as you'd at first discussed, planned for, and anticipated.
Honeymoon Like Crazy
One factor not yet discussed is my honeymoon. I don't think it's the first thing I've ever thought about in relation to my wedding. But it's important and it means a lot. It's also one of the hardest things to plan for, particularly if we do end up traveling far afield (across the country, around the world, or even that spa and resort two states over).
My honeymoon is also one of the main factors why I am be considering a wedding day loan. I've never traveled or gone anywhere on a holiday. I want my honeymoon to be the most memorable, fun, and relaxing experience of my life. Is that really too much to ask? The unfortunate fact is that I really can't afford a cool honeymoon without the money. This is also one of those splurge-type things. I can't afford it, but I would love for it to just happen like magic.
I'm relieved to find out that there are options out there, though. I've discovered that taking out a wedding day loan is common. In most cases, it's quick and easy. Particularly at such a happy time in my life, I just want to focus on those things that are the most important. It feels like love is the most important thing, right? But, so is family and friends. I want to spend time with my family and friends. I want these memories to last forever.
Conclusion
So, I'm looking into the best (and easiest) options to make my day beautiful, memorable, and just right. Wedding day loans and financing appear to be one solution to take the edge off. It appears to make the planning process that much easier. And, with Loanry.com, I have multiple ways to find a lender without unnecessary worry, hassle, or overwhelming requirements. I can get the decorations, wedding rings on credit, the flowers, the favors, the wedding dress, and everything else with a quick online process (and yes, some are quicker and easier than others).
Then, there are all the other costs involved: transportation, parties, postage, invitations, the marriage license, alterations, overages, insurance, gifts, etc.  The list goes on and on. So I need to be prepared for all the costs that will trickle out of my already bare bank account and overfilled credit cards. I also have to be responsible when taking on debt. Debt is never the first solution one should take.
Getting a loan for a wedding could also help me to start off my marriage off with a party, but be careful of the debt hangover. Instead of being broke and strapped for cash, I'm looking to explore solutions that will meet my needs.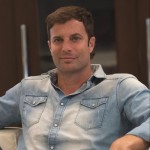 Ethan founded Goalry, Inc in Dec 2016 with the mission to build the world's first and only Financial Goal Mall. One place to reach financial goals and comparison shop for any money matter. Taub invents the IP for the finance stores within the mall, while overseeing various aspects of the company. He also has orchestrated the company's earned media across the finance stores: Accury®, Billry®, Budgetry®, Debtry®, Cashry®, Creditry®,  Loanry®, Taxry® and Wealthry®. This includes over 1200 blogs, 400 videos, thousands of social post and publications that have been featured across the web.