Buying Wedding Rings on Credit
Making the Decision
Discovering the love of your life is one of the greatest joys in life. Followed by being ready to spend the rest of your life together. This is a milestone that is customarily marked with a wedding ring. The tradition of asking for your partners hand in marriage and giving a wedding ring is truly timeless. This meaningful event can be stressful because it's a monumental time and wedding rings often have a big price tag too. That's why many decide to buy wedding rings on credit.
There's no way to get around the fact that deciding to spend the rest of your life with other is a major decision, but keep calm and understand that at least there are resources to help with the cost of wedding rings on credit and loans for wedding expenses. Is it time to buy the ring on CREDIT?
Weddings Costs
Let's be honest, the costs surrounding weddings can be high but should not discourage one of the greatest moment in life. Typically, the first big expense on the journey to marriage is the wedding ring. Did you know that loans for wedding expenses exist? Well they do. Most people only think about financial assistance when it comes to things like buying a car, school tuition, and perhaps shopping for items like furniture. The truth is that there is help out there which understands the stress surrounding wedding finance.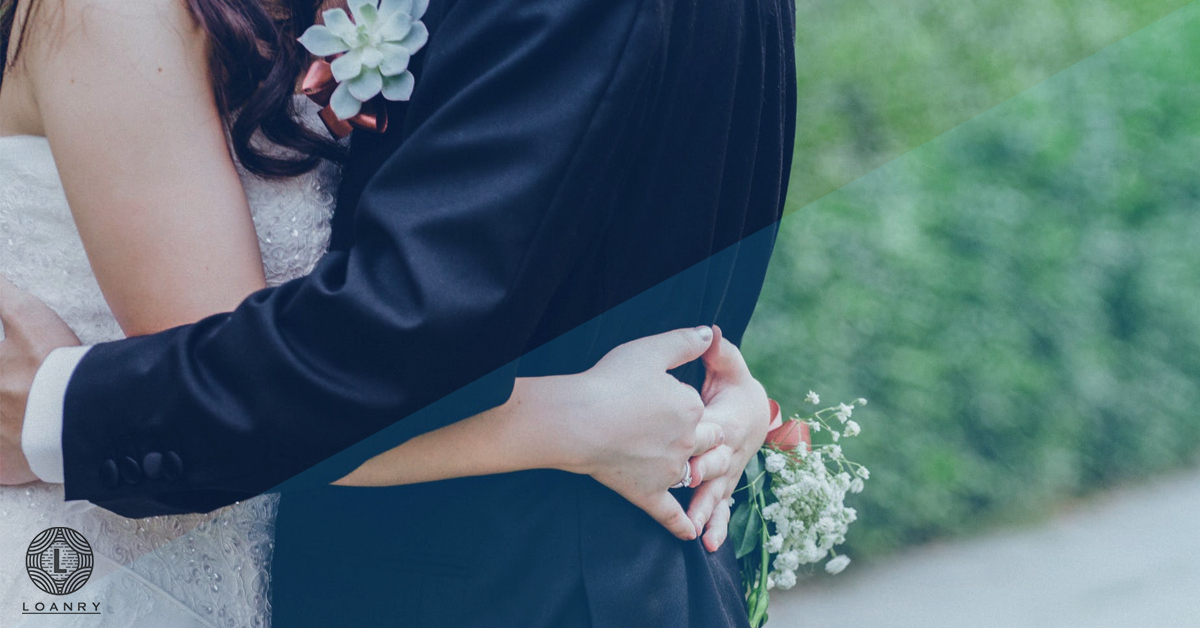 When it's time to explore your engagement, think about purchasing wedding rings on credit. I know it can be uncomfortable to consider loans for wedding expenses but it really doesn't have to be something that forces you to put off asking for your partner's hand in marriage – that's a decision that should never be put off. Don't waste your time putting off starting your life together. Like every big decision it's important to plan and create a budget, this is especially prudent if you're considering taking out a loan for an engagement ring.
New Couples – Wedding Finances, It's time to talk
Today the costs of living and building a life together is something that requires planning. This is why you should begin with a credit program for your wedding expenses that often begins with the purchase of a wedding ring. Diamond rings can be thousands of dollars and even if you purchase a solid gold ring even without a diamond it can break a budget, but this is something you're only going to buy one time. If you need a large loan to make a purchase or just need a little help funding the total amount of money, you might want to consider purchasing a wedding rings on credit. There are many reasons to consider this solution during this important period in your life, so there's nothing to be embarrassed about just proud to start your life together.
Discuss the wedding plans
As a future couple it's worth discussing the overall wedding plans and consider the wedding finance that go along with planning one of the most memorable moments in your life. The wedding ring can cost thousands but it's an item you'll have the rest of your life, however, there are things to cost a lot for that one day like wedding photographers, valet parking, videographer, wedding dresses, invitations, hair stylists, and so much more. Having some extra cash for the wedding day expenses is a common reason many decide to purchase a wedding ring with a loan. You can explore more on this topic in this article –
Why Would a Couple Take Out a Wedding Loan. Other couples might just need the help to pay for their dream ring and need a few thousand dollars to make it happen. It's an easy discussion to have with your partner and a great way to begin a life together making joint decisions. You're not alone anymore and you shouldn't feel that you're alone when it comes to your wedding expenses or buying wedding rings on credit.
Consider taking a wedding loan
A wedding loan can be a solution for some extra cash, but you should also know that this is usually unsecured debt and can come with a high interest rate. Also, when using credit to purchases wedding rings on credit you don't want the loan to be secured by the ring because in the event that you default you don't want to loss the symbol of your matrimony. To be informed about the pros and cons of wedding loans you should visit this great article which outlines the pros and cons of wedding loans with a comprehensive list you should consider when making your decision.
Everyone deserves to share a life together with their love and enjoy a happy marriage for many years into the future. However, not everyone has good credit and this can be tricky when searching for consider wedding rings on credit. Buying wedding rings on credit can be advantageous for those with good credit, it's a great way to free up some cash and in some cases the interest rates will be lower than using a credit card. If you have bad credit, there might still be a solution for you but make sure to take a closer look at the terms and rates. This thoughtful guide will help you better understand how to proceed for a loan for a wedding with bad credit – know what your up against.
Really expensive? Don't worry!
Regardless of your credit and length of time planning the perfect wedding, the expenses can add up quick. Don't worry, guess what? You are not the first person to get married and you won't be the last. Now's the time to learn from those with experience, there are countless ways to save money on your wedding day. Having the right tips is great if you're looking to spend a little more money on your wedding ring without sacrificing your wedding event. There's a lot more to consider than just purchasing wedding rings on credit.
Things like having a buffet dinner, scheduling an off-season event, and emailing your invites are only a few ways to save money while still having the event of your dreams. When it comes to your wedding finance plan, you'll be surprised to learn about all the clever tips and tricks to free up some extra cash especially relevant if you're considering purchasing wedding rings on credit.
I know there's a lot to think about, but you'll be fine – stay focused. It's time to recognize that your wedding plans and future marriage will heavily rely on your ability to properly budget. It's best to begin budgeting sooner than later, but that being said…it's never too late to create a budget. We all know that it's tough to stay in your budget and sometimes credit cards can help make those special moments a little more special – do you really want to take the plunge?
Should I use a credit card or a personal loan to buy a wedding rings on credit?
1. Can you really afford to buy that wedding rings on credit?
The money might be in the bank or in a line of credit, but can you pay off this debt comfortably. Remember this is the symbol of how you're starting your marriage so stay focused on what's important. If the payments might be challenging, perhaps opt for a smaller ring and in the future get the larger one.
2. Did you pick the ring your partner truly loves?
If you're buying the wedding ring with credit or cash, don't waste your money. It's so important that you find out the ring you buy is the right one and it will be coveted for years into the marriage. Either find out directly or ask one of their close friends for the details. Trust me, if you're using credit to buy the wedding ring and have to make payments at least you know it's the absolute right ring and not just going to end up in a drawer.
3. Is there a prepayment penalty to buying your wedding ring on credit?
I know you're thinking that you'll get a lot of wedding gifts and even some cash, just use that cash or sell gifts to pay off the credit line. Right, wrong, maybe. There might be a prepayment penalty, this means that the creditor will make sure they get paid too. The creditor doesn't just want to help you make a purchase, they look to make money. Depending on the fine print, you may also have to pay a penalty amount which is more than you anticipated in your plan to get married and use the gift money to pay off the debt. Just be aware of what you'll be doing and the terms that apply.
4. The better your credit that better the interest rate, get ready.
I know you understand that better credit usually means better interest rates. Start early and begin now to get your credit in order if you're considering buying a wedding ring on credit. There are many other expenses headed your way so keep that in mind so that you're not maxing out your overall credit. Be mindful of your current credit and consider taking steps to reduce your credit prior to making a big purchase like the wedding ring or other wedding expenses.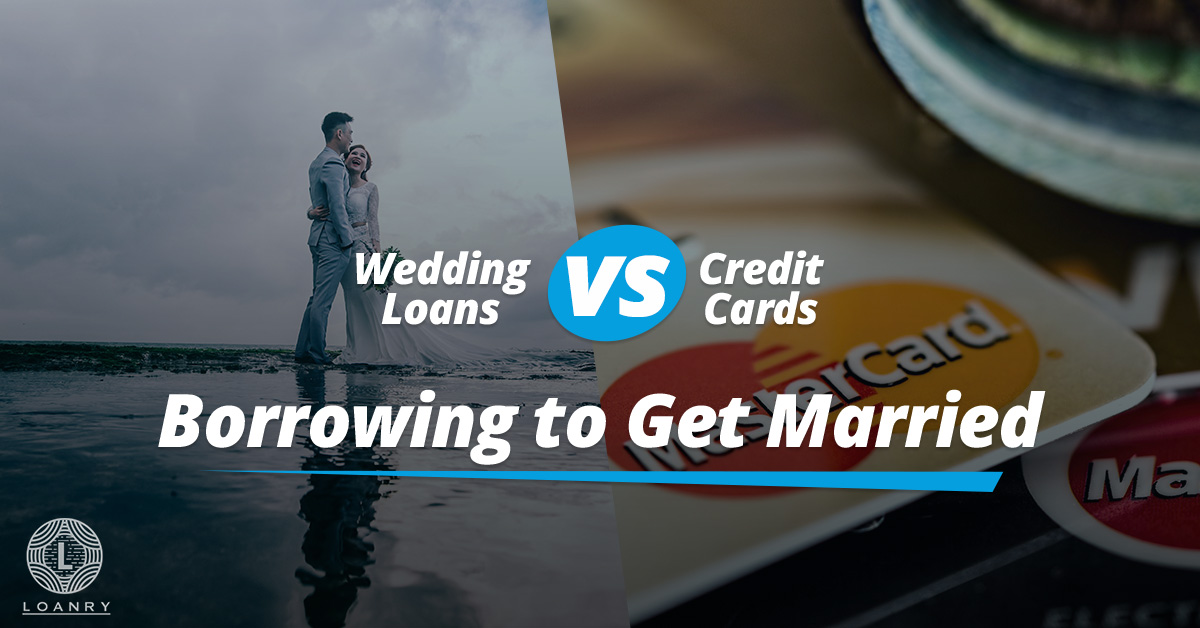 5. Stay happy, be positive, and remember love!
This might sound corny but it's very important to stay focused on happiness and to keep your feet grounded. Sure an expensive ring is meaningful and so is a lavish wedding, but being debt free is also valuable too. You can be very happy and carry debt or be miserable and be debt free. The point is that you should remember you're considering all of these new expenses because of love and that's the best life has to offer – stay positive.
6. Store promotions and wedding rings on credit.
In addition to simply purchasing a wedding ring with any type of credit, take time to research what's out there. There are jewelry stores that offer promotions, discounts and in-store credit cards to help make your purchase easier. Keep in mind that typically these offers are for those with great credit. Either way it's a good place to start and understand your options deciding which credit line to select and where to buy your wedding ring.
7. Ready, set, go.
You may know who you will marry and which ring to buy, but the next step is when to make the purchase. When you buy on credit you'll have to start making payments to pay back the loan, so be mindful of that. Buying the ring too early might delay the engagement if your aim is to pay off the debt before it's given. You should really think about whether you want to risk delaying a life event because of finances and it might be a good idea that this is also a joint decision too. If you buy the ring immediately prior to the engagement, just understand that there are many more wedding expenses coming your way. Keep moving forward and balance your lifestyle, wedding plans and credit together.
Time to make your decision – This is a once in a lifetime purchase and your wedding ring, wedding, and event should be perfect.
Life is about decisions and commitments, so you've got to move forward and get on with the wedding plans. Here comes the fun, the proposal, the wedding ring, the event, invites, food, music, joint bank accounts, the in-laws, and so much more. You've got to work within your means and know that if you decide to use credit it can be helpful, just keep it in check so it doesn't get out of hand. You should control the credit and don't let the credit control you. Take a moment to review all the wedding finance options out there and as a couple come to the final decision to make a life together with or without credit.
If there's one thing I'd like you to take away from this posting is that getting married is one of the greatest milestones in life. This momentous occasion can be expensive but in the end is worth every penny. How you end up paying for it can vary. Whether you are paying cash or purchasing a wedding ring with credit or taking a loan for wedding expenses can make all this difference to help get you through this time.
Your finances are your private affairs, as a couple you can keep your decisions to yourself. Granted there are social pressures, especially when it comes to finances and buying wedding rings on credit; however, it's time to ignore them. Deciding to buy a wedding ring on credit is perfectly fine if that's your decision, you don't have to share that with others. Start your life together on your terms and be confident in the road you take together.
Conclusion
Remember all too often you'll buy things on a credit that are fleeting and/or impulse purchases, that's just the truth. The decision to get married and buy a wedding ring is not impulsive and is a life choice, having some available cash and making this purchase on credit is a great solution for many. Take a close look at your own finances and carefully consider going for the ring of your dreams that can stay in your family for years into the future.

About the Author – John F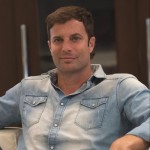 Ethan founded Goalry, Inc in Dec 2016 with the mission to build the world's first and only Financial Goal Mall. One place to reach financial goals and comparison shop for any money matter. Taub invents the IP for the finance stores within the mall, while overseeing various aspects of the company. He also has orchestrated the company's earned media across the finance stores: Accury®, Billry®, Budgetry®, Debtry®, Cashry®, Creditry®,  Loanry®, Taxry® and Wealthry®. This includes over 1200 blogs, 400 videos, thousands of social post and publications that have been featured across the web.