Have you ever needed emergency cash for unexpected maintenance for your car, your home appliances or computer? Chances are that, even if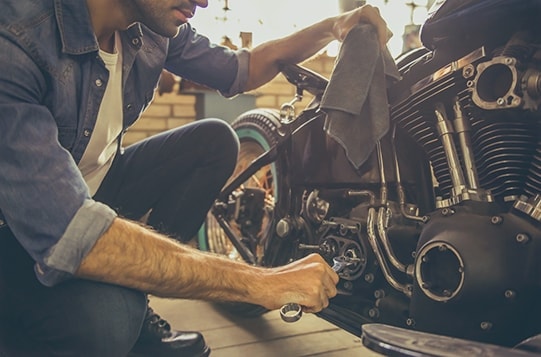 you do, you may still find yourself in need of a repair loan. At least when the need for unexpected repairs arises.
Getting those big ticket items fixed is often essential to ensure our quality of life. Not to mention our ability to get to work and put food on the table. So you want to address the needs to get things fixed and get your home and car in working order so that more expenses don't roll in via "the domino effect." When you get an estimate for that much needed repair, you may suffer sticker shock or find that the cost is more than what you can currently pay for out of hand.  One quick note: If you're still paying off an auto loan, check if your vehicle repairs are covered under the loan contract.
Unexpected Repairs? Get a Loan.
If unexpected repairs arise, and you don't have enough cash to handle it, you may consider looking for a personal loan that you can pay over time rather than going without.  In our opinion, it may be the best solution to your predicament.  The process is quick, easy, and private. When connecting to a lender for financing on Loanry.com, you'll be able to submit your information from your smartphone and your part of the process could take less than 5 minutes. As we always say, each situation is different.  We recommend you do as much research as available.  In addition we advise talking to a financial professional to understand all your options. When you're ready to make your move and get back on track, we'll be waiting for you!
Always ensure that your lender discloses the following:
material conditions,
limitations and restrictions,
including, without limitation, qualifying terms associated with obtaining a loan,
the cost of the loan,
applicable finance charges and the cost of credit on a yearly basis,
the amount of any down payment,
repayment periods,
whether there exists a roll-over period with added fees and interest,
and whether there are any "add-ons".
When looking for a lender, you need to be very careful and do your research. Make sure you are choosing the best option for you. You can always look for help here, on Loanry!
Independent loan lenders
Independent, participating lenders in our network provide cash to you. You should repay this loan within a short amount of time. The short-term loans are not a solution for long-term debt and credit difficulties.  Only borrow an amount that can be repaid on the date of your next pay period.  Consider seeking professional advice regarding your financial needs, risks and alternatives to short-term loans.  Late payments of loans may result in additional fees or collection activities, or both.  Nonpayment of credit could result in collection activities.  Each lender has their own terms and conditions, please review their policies for further information.
Liya is a financial educator with a background in SEO focused content writing. She has been doing copy writing and blog creation for finance companies for over 5 years.