Relocation Loans Bad Credit: Get Moving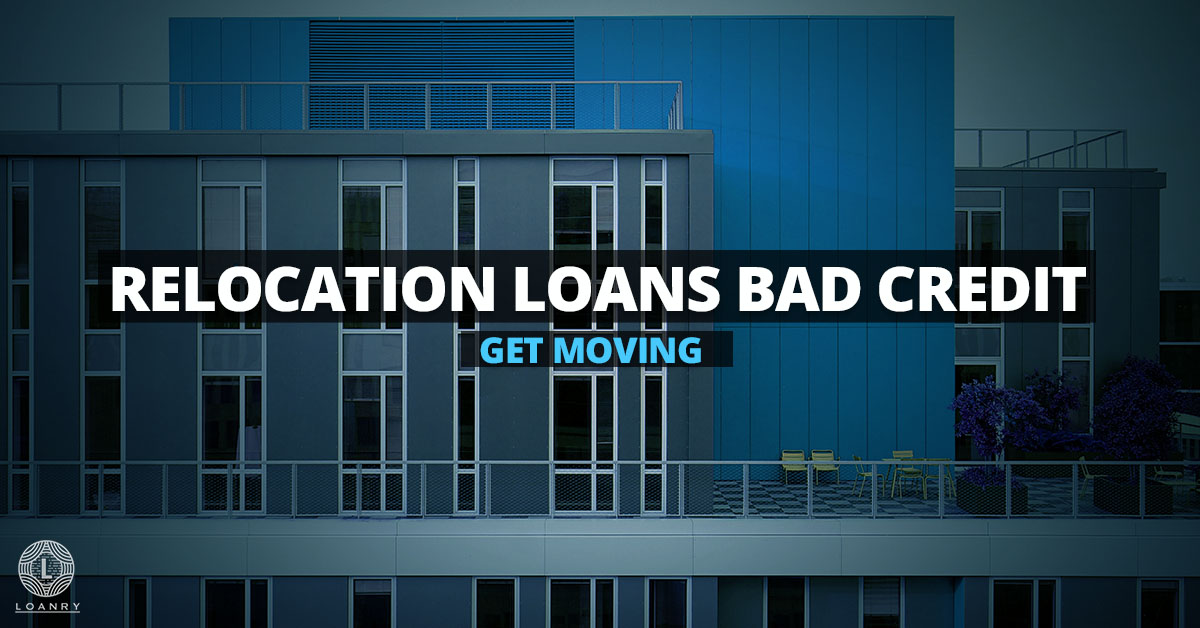 Maybe you are relocating to another town or state for a job that you were just offered. But you do not have the funds needed to make the journey. There are several reasons for relocation, but often times they come at sudden times. For those of us with little savings and bad credit scores, we are not at a financial advantage. Then finding ourselves in need of assistance such as relocation loans bad credit.
What Is A Relocation Loan?
A relocation loan refers to a loan used for moving expenses. Whether the relocation is considered temporary housing or when you are moving to new housing. These loans are personal loans and used specifically for the expenses that are associated with relocation. These expenses can be numerous and can deplete your finances. That's why many of us have found relocation loans to be the answer to paying these expenses.
These loans can be either secured or unsecured. Mainly based upon whether or not you are willing to post your personal property as collateral in exchange for the money.
Secured Loans
Depending on just how bad your credit score may be, you may only be approved for secured loans. These loans require some form of collateral before you can obtain money from your lender. In the event that you break the contract on your relocation loans bad credit agreement, your property that was used as collateral can become the property of the lender.
For those of us with bad credit, the better interest rates on the loans often come from these secured loans, however. The lenders offset some of the interest rates with the value of your collateral. This lowers your risk for them.
Unsecured Loans
Unsecured relocation loans bad credit often come with higher interest rates. Indeed the lenders see you as the highest risk, and they have no leverage should you break the contract. Although, some of us find these loans to be the better option. Especially if we do not have enough property value for collateral, or even if we are not comfortable offering up their property for a moving loan. The choice is yours when you are seeking out a relocation loan. Something to consider for those of us whose credit score is less than stellar. We do not have the same financing options as those with better credit scores.
Where Can I Get a Relocation Loan?
The best place to shop for a loan is online. The possibilities are endless, but you have to be careful and do your research to make the best decision. Loanry can help you during this process. With our recommendations, you will avoid scammers and offers unsuitable for your situation. Here's a form you can fill out if you want us to start connecting you with lenders right away:
What Expenses Are Covered with Relocation Loans?
Moving Fees
Storage Fees
Deposits for Lodging
Utility Deposits
Penalty Fees
One of the most common expenses covered with relocation loans bad credit are moving fees. You have the option to either hire professional movers if you are not comfortable with moving your property yourself, or you can rent a self-moving truck. No matter which way you decide to make the move, you will be covering expenses for a service. Renting a moving truck or renting a truck with movers are both services that are offered within your local area. You should consider the cost of both and what extent of the service you actually need.
Storage fees are also associated with relocation loans bad credit. When relocating quickly and out of the blue, you may find yourself having to rent a smaller space than before. So you will need to store your personal property at least temporarily. Use the relocation loans to secure at least an annual lease on a storage unit. You can also pay in full if you are able to do so in order to minimize a monthly payment. It is important to have a safe and secure storage area for your property while you are unable to keep it with you during the relocation.
What about deposit?
When you are relocating, you will find deposits needed for your new lodging. Whether it is temporary or permanent. Because your relocation may be sudden and you were not essentially planning on a deposit, you may consider this expense when you are applying for relocation loans. Most places will require a security deposit and even the last month's rent. It makes that a stiff expense up front.
Your new lodging isn't the only deposit you will be making. When you relocate, you may need to have utilities for the space transferred in your name. If you are applying with new utility companies and unable to transfer services, you will often find yourself faced with additional deposits. These companies will often run credit reports, and for those of us with bad credit, we can expect the maximum in deposit requirements. Expect this from your electric, water, sewer, and gas companies. Therefore, when applying for relocation loans, make sure to plan for these deposits as well.
Penalty fees are also expenses to consider when relocating. A new job may require you to break your lease and relocate to another town. Your landlord will still find you in breach of contract. Because of this, you may be subjected to penalty fees for breaking a contract early. If you choose to not pay these fees, your landlord may file them on your credit report. Which is what those of us with bad credit would like to avoid while rebuilding. Some utility companies have penalty fees within their contracts also.
You are breaking any contracts during this relocation? Unfortunately, do not expect to receive any deposit back that you may have provided originally when you moved to this location. Review all of your contracts so you know where to expect these penalty fees from.
What Is A Normal Expectation of Relocation Costs?
Relocation costs consist of a variety of expenses and some are very steep due to multiple deposits. That's why several thousand dollars is a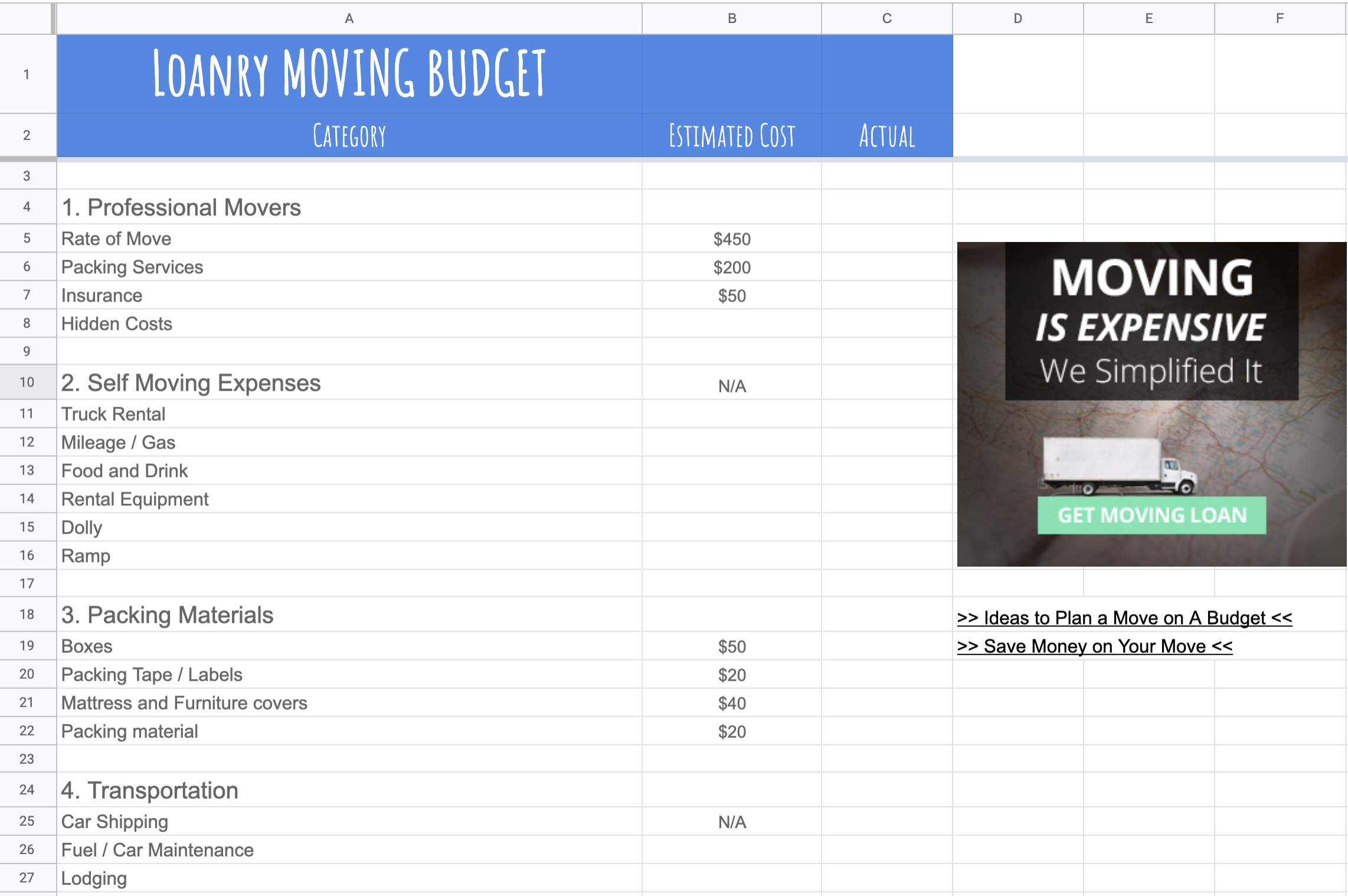 minimum expectation to have when moving. Quite frankly, depending on the number of deposits and the need for storage fees during the relocation, most relocation loans are approved around the five thousand number.
You may be thinking this much money to move is ridiculous. But you do not realize the number of expenses, fees, and purchases that can appear during a relocation. Expect a number of unexpected fees and necessities to appear during your relocation. It is better to have enough funds on hand to handle the situation than finding yourself short, even after one loan.
You are relocating several states away? Think about the requiring extensive travel and lodging along the way. It may be wise to expect your relocation fees to rise by another three thousand dollars for expenses along the journey. Lodging, meals, storage, or a plane ride if you have professional movers will add to your relocation expenses. You could then find yourself depleting your account quickly. No matter what you budget your relocations expenses at. It is best to add additional money to your loan so that you have that additional security during the move.
What Are Ways To Deduct From These Costs?
Relocation costs can be expensive and pile high before you know it. Use the tips below to reduce living and moving costs as much as you can.
Dine on a Budget
Let the cable go
Have Your Friend's Help With Moving
Store At A Friend's House
Crash With Friends and Family
Dine on a Budget
Cut your takeout dollars down once you know that relocation is happening. It is essential that you learn to dine on a budget. Taking advantage of ham and cheese sandwiches, and cooked meals at home that can last for several meals. Eating takeout takes away from your relocation funds and your packing time.
Let the cable go
When you cut the takeout dinners, also cut the cable. This is one less bill to pay prior to relocating. It will also free up some cash for those unexpected expenses. After all, you will be so busy packing you will not have much time to worry about watching the cable.
Have your friend's help with Moving
Do you have a group of friends that are willing to help? If so, recruit them and ask for their help with moving. Any of them have a pickup truck and a trailer? Then you could eliminate the cost of self-moving. If not, you can still rent the self-moving truck. This is a cheaper expense than hiring professional movers. Have your friends come early to help you with packing, organizing, and then lifting your boxes into the truck. Buy them dinner afterward and have them come the next day at the new location to help you unload it so that you can quickly return the self-moving truck, minimizing your relocation costs.

Store at a friend's House
Instead of purchasing a storage unit, if you have a friend that has an extra room in their home or apartment, see if they will let you temporarily store your extra boxes. So that you do not have to purchase a storage lease. This would save you several hundred dollars in relocation expenses.
Crash with Friends and Family
If you have to travel from one town to the next, or maybe even the state over, consider staying with friends and family that you have along the way. This will minimize traveling expenses that you will gather while relocating and free up some of  the funds from your moving loans.
Where Can I Find Relocation Loans Bad Credit?
Relocation loans are found through a variety of financial lenders for those with bad credit.
Local finance agencies
Online finance agencies
Title loan companies
Your local finance agencies that are found throughout your community, usually located downtown or in a shopping plaza has relocation loans available for those who live within the area and may suffer from bad credit. These companies often require collateral before they will approve the loan, so be prepared to offer up some of your more valuable property items for the relocation loans. These lenders often have high-interest rates, but they are not as high as some of these found online.
Online finance agencies often have relocation loans available for those who need help paying rent or moving loans with bad credit to get from one location to the next. When you use a lender finding service tool online, you can find these lenders offering a loan in the right amount that you may need. However, they often require their loans to be repaid to them in short terms, often less than two years, and their interest rates are so high that the payments for these loans can match those of rent payments or car notes.
Title loan companies are an option for relocation loans if you own your own car or motorcycle, and are willing to use the title of that vehicle as collateral for a relocation loan. It is important to remember that these loans often come with high interest in addition to the collateral, and often times the amount of the loan may not even equal the value of the car. This should not be an option unless you have no other option and have exhausted obtaining relocation loans from other options. Essentially, treat this as an emergency loan and your last resort for financial assistance.
What Other Options Do I Have Beyond Relocation Loans Bad Credit?
If you are still wondering should you use a relocation loan, then you can look into other options that you have instead of relocating.
Staying With A Friend
Getting Roommates
Sell Your Junk
If you need to relocate and you have a friend or family member that you are comfortable reaching out to, you can ask them for a loan that you are willing to repay once you have relocated and gotten yourself financially established. Often times these loans are interest-free and you may be set to minimum monthly payments that work with your tight budget. If you have this resource available to you, then you should consider taking advantage of the situation.
You have to relocate due to a disaster, structural damage or the landlord just wants you out, consider staying with a friend or family member that has an extra room. Let them know that the stay is temporary and you are only looking to avoid paying numerous expenses that you cannot afford at the time. Offer help to pay for utilities and rent for the time that you are there.
Need help paying rent?
If you are planning to relocate because you need help paying rent, then you should consider opening your space to roommates that can help you with paying the bills. With roommates, the rent and utilities split in half if you have one roommate. Or even thirds if you have two. Drastically reducing your monthly obligation. You should consider this option before relocating if that is the only reason for the relocation. Indeed it is much cheaper for you and a financially smart decision.
If you have some valuable property such as electronics, clothes, or jewelry that you are willing to part with, then you can sell them for extra cash so that you can relocate without maximized relocation loans. If you are no longer emotionally attached to it and could spare to take that off of your hands, that is less stuff to pack and more cash in your wallet.
Conclusion
Getting relocation loans with bad credit is not the easiest task to take on. However, when you find yourself in need of relocation for a number of reasons, it is time to truly evaluate your budget and your upcoming expenses. If you find that your personal account will be in the red in relation to these expenses, then it may be time to consider relocation loans. Before you take on one of these loans, however, ensure that you have eliminated as many of the expenses as possible by taking advantage of the resources available to you.
Once you have done that and you still find yourself on the wrong side of the budget, then seek out relocation loans. Beware of the lenders that are out for their own interest, however. Having bad credit will require a little research and creativity on your part to ensure that your relocation loans are the best available options for you. Whether you choose these relocation loans or not, be aware of how they will affect you financially in the future and get what you need.
About the Author – Kasey T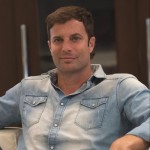 Ethan Taub
( Creator of "The Financial Goal Mall" )
Ethan founded Goalry, Inc in Dec 2016 with the mission to build the world's first and only Financial Goal Mall. One place to reach financial goals and comparison shop for any money matter. Taub invents the IP for the finance stores within the mall, while overseeing various aspects of the company. He also has orchestrated the company's earned media across the finance stores: Accury®, Billry®, Budgetry®, Debtry®, Cashry®, Creditry®,  Loanry®, Taxry® and Wealthry®. This includes over 1200 blogs, 400 videos, thousands of social post and publications that have been featured across the web.