Love. Amore. Engagements take place every day all over the world. Love fills the air when the matrimonial question is popped, she cries "yes", and a wedding date is set.
But the major detail that can sap the joy out of a couple's engagement bliss faster than anything is a second glance at the pocketbook.
Have you asked yourself: "How am I going to finance my wedding?" Do you feel that you just don't know where to start? Most couples want the perfect wedding and don't want to scale back just for the sake of the almighty dollar – especially the lack thereof.
The Bridal Passport reports the "results from a recent survey conducted by Student Loan Hero yielded the following: of over 1,000 individuals surveyed, more than seventy-four percent indicated that they were planning to go into debt to pay for their wedding. Taking that a step further, the survey indicated that more than 50% of the group surveyed were planning to push their wedding date due to the costs associated with the day.
Other key findings from the survey included:
About one-half of respondents (47%) expect to pay less than $20,000, while the other half (53%) project higher wedding costs.
About 1 in 4 (23%) said they feel "somewhat stressed" or "very stressed" about their wedding costs. Another 38% agreed with the statement, "I can't afford to [finance] my wedding."
Overall, a significant majority of respondents (84%) felt that their wedding would be worth the cost

"

.
But what if there was a different way to address the question: "How am I going to finance my wedding?" What if economic avenues existed that gave couples the chance to have everything they wanted for their wedding, and more besides?
We will explore wedding loans — the definition, the types, their benefits, and how you can get one. Loans for wedding expenses answer the question: "How will I finance my wedding?" and promise to help you start your happily ever after!
How to Finance My Wedding with a Wedding Loan
Definition – Finance My Wedding
A wedding finance loan is nothing more than a personal installment loan, also known as an installment loan. Borrowers pay a predetermined monthly payment at a fixed interest rate over a specified period.
Lenders may ask what the money will be used for ("I'm going to finance my wedding"), but the purpose for the funds does not affect the loan application's result. The application is approved or denied based on four factors:
Credit Scores:Lenders don't always require perfect or even fair credit scores, but borrowers should always work hard to get and maintain the highest score they can. Improving one's credit by making on-time payments for the minimum monthly payment amount (if not more) will significantly increase a borrower's chance to receive financing. Different types of credit scores exist but the two most common ones that lenders use are FICO and

VantageScore

. A credit score falls anywhere between 300 and 850.
Here's how lenders gauge credit scores:
300-559:No credit or poor credit
600-669:Fair credit
670-739:Good credit
740-799:Very good credit
800-850:Excellent credit
Debt to Income Ratio:What is a debt-to-income (

DTI

) ratio? Basically, it is all your monthly debt payments divided by your gross monthly income. Your personal ratio is one-way lenders measure your ability to manage the payments you make every month and how you're able to repay the amount you borrow. Most lenders want a

DTI

lower than 35%.
Employment Status:When it comes to employment status, lenders look at specific details. The higher the income, the more likely you're approved for your loan. Lenders look at the company you work for. The bigger the company, the higher your chances of getting a loan. Lenders look at full-time or part-time status as well as your salary type and method of payment, whether a paper check or direct deposit. As lenders dive into your employment history, they will look for stability and longevity. Frequent job switching shows instability. Banks and credit unions will also look at your job role, and review whether your job poses a risk to the life of the borrower.
Credit History:Lenders examine the types of credit you've carried — revolving or non-revolving. They review the amount of each loan or the credit limit for each credit card you own and compare it to how much of that balance you're using every month. Lenders will check to see if you've made on-time payments, or if collection activity, bankruptcy, foreclosure, or other negative marks exist in your credit history. Your credit history is tracked and reported by one of the three credit bureaus — Experian,

TransUnion

, and Equifax. Get your credit scores here.
Wedding Loans are just Personal Loans used for Wedding Expenses
"I think to some extent the reason for asking the loan purpose is for tracking purposes," said credit expert John Ulzheimer. "You can use the money for a wedding, to pay off credit card debt, to add a garage to your house, or put it all on black on a Las Vegas roulette wheel."
The list of wedding expenses may seem overwhelming, but with the proper financing, anything is possible — even if you don't have any money to pay for a wedding.
Wedding finance expenses for most couples include:
Planner/Consultant

(

While planners and consultants are optional and certainly a luxury for most couples, they are invaluable as they may save you money in the end. Venues, photographers, floral shops, etc. may offer your planner/consultant a discount that you may not otherwise be eligible for

)

.
Bridal Attire

Dress
Shoes
Jewelry
Makeup
Manicure/Pedicure

Formal Attire

Bow tie(s)/Necktie(s)
Cufflinks
Suit/Tuxedo

Rehearsal Dinner
Bride/Groom Gifts
Ceremony

Site Rental
Officiant's Fee
Marriage License

Reception

Site rental
Food/Cake
Beverages
Tax & Gratuity
Tent/Canopy

Flowers

Bridal Bouquet
Bridal Party Bouquets
Ceremony/Altar Flowers
Corsages
Boutonnieres
Reception Flowers

Stationary

Invitations
Menus
Announcements
Programs
Postage
Save the Date Notices
Thank You Cards

Photography/

Videography

Prints
Discs
Engagement Photos

Music/Entertainment
Favors
Wedding Party Gifts
Transportation
Honeymoon

Spending Money
Passports
Accommodations
Food
Activities & Outings
Transportation
Types of Wedding Loans
As we discovered earlier, wedding loans don't really exist; rather, borrowers take out personal loans for wedding expenses. Lenders offer various kinds of personal loans such as:
Unsecured Personal Installment Loans:

Loans issued and supported only by the borrower's creditworthiness, rather than by any type of collateral.

Secured Personal Loans

(car title, payday, etc.): Loans issued and supported by collateral — financial assets you own like a car or a home that can be used as payment to the lender if you don't pay back the loan.

Fixed Rate:

Loans where the interest rate doesn't fluctuate during the fixed rate period of the loan.

Variable Interest:

Loans where the interest rate charged on the outstanding balance varies as market interest rates change.

Secured and Unsecured Lines of Credit:

A line of credit is a lending arrangement between a financial institution and either a business or an individual. A secured line of credit is where a credit grantor has established a lien against an asset that belongs to the borrower. This asset becomes collateral, and it can be seized or liquidated by the lender in the event of default (i.e. mortgage, car, etc.). An unsecured line of credit does not require an asset acting as collateral against the lent funds.

Debt Consolidation:

A new loan that pays off old loans or expenses. It is one loan that replaces multiple loans and/or expenses.

Bad Credit:

A bad credit wedding loan is made to a person who has credit that is considered poor and would likely be turned down for more conventional loans. According to Loanry.com: "While you can get wedding loans with bad credit, before you do so, consider your options and know exactly what funds are needed. In this way, the loan amount you apply for may be small thus giving you smaller monthly payments."

Signature Loans:

A loan given in good faith, also known as a character loan, which only uses the borrower's signature and their promise to pay as collateral.
Wedding Loan Benefits
An engaged individual may ask: "How am I going to finance my wedding? Why would a couple take out a wedding loan?" Well, multiple benefits exist for financing a wedding. From relieving the stress of wondering where the money is going to come from to then knowing funds are available for your established wedding budget, loans for wedding expenses certainly help. Benefits exist outside of just financing your wedding, as well. Since the loan will still exist after the wedding, the benefits will still exist, too. Loans for wedding expenses have benefits such as:
Fixed Repayment Terms:

Terms that promise no surprises down the road once all is said and done at the wedding.

Many Lending Options:

Unsecured, Secured, Line of Credit, etc.

Potentially Lower Interest Rates:

Depending on the lender and loan, interest rates could be potentially lower than other conventional loans and/or lenders.

Borrowers Choose Loan Amount:

With the majority of loans for wedding expenses, borrowed amounts usually vary anywhere between $1,000 – $50,000.

Fast and Easy:

Unparalleled convenience and simplicity.

Next Day Cash

(with some lenders): Some lenders deposit your loan amount to your bank account as soon as the day after your application is approved.

Help Build Credit:

Taking out a loan is a significant step and one that the three credit bureaus monitor, thereby helping you build and/or improve your credit score with on-time, minimum monthly payments.

Apply Online:

Finance your wedding from the comfort of your own home without ever leaving the house.
According to Credit.com: "Hopefully you won't have to borrow the whole amount you'll need for your wedding and can draw on savings, income, and family contribution for many expenses, especially the ones where a deposit [is] expected — for example, the plan where you'll be having the reception and the caterer, each of which may require a 50% down payment." Or maybe avoiding a wedding loan all together is best.
Types of Wedding Loan Lenders
Wedding loan lenders are businesses, corporations, and/or private parties who offer personal loans. Since wedding loans are just personal loans, borrowers can apply for a wedding loan anywhere personal loans are offered. You may be asking: "Where do I finance my wedding?" Where are personal loans offered?
Banks:

Banks are for-profit financial institutions that make money from the products they sell to customers. They are convenient, have fast approval processes, and offer branch availability.

Credit Unions:

Credit unions are not for profit financial institutions where account holders are considered members, not customers. They are likely to approve fair/poor credit, offer low-interest rates, provide personalized attention, and have small loans available.

Online Installment Lenders:

Online installment lenders offer loans that you can apply for at home. They offer convenience, the chance to avoid sales pitches, and provide fast and easy approvals.

Peer-to-Peer Lenders:

Peer-to-Peer lenders do not involve financial institutions, and gives borrowers a chance to connect with individual lenders directly. These Peer-to-Peer lenders are not only a good alternative to credit cards and payday loans but are convenient as well.
How to Get a Wedding Loan
Before applying for a loan to cover wedding expenses, complete these six steps first.
Ensure Your Credit is in Order.

Your credit doesn't need to be perfect, but it does need to be in order. What do I mean by that? Your credit reports need to be as accurate as possible regardless of your credit score. By checking the three credit bureaus — Experian, TransUnion, and Equifax — you can request a copy of your credit report to review. As you go through the report line by line, make note of errors and inaccuracies and report them to the appropriate bureau accordingly.

Get Your Financial Documents Organized and Ready.

Most lenders like to see pay stubs, income tax returns, bank statements, collateral (sometimes), identification, credit reports, and other applicable employment documents.

Do Your Research.

What loan is best for your situation? What lender offers the most attractive products? Is a loan for wedding expenses the way you should go or is there an alternative that suits you better for financing your wedding? By exploring and considering all the options, you'll know you've made the right decision about financing your wedding.

Don't apply for New Credit.

Lenders will see a red flag while if processing your wedding loan application, they see multiple inquiries on your credit reports. Wait until after you process your application to apply for new credit.

Don't Close Unused Accounts.

By closing unused accounts, your credit utilization ratio takes a hit. Your credit utilization ratio is the second most important factor in computing your credit score. Payment history is number one and represents 35% of your credit score calculation. But credit utilization comes in close at 30%. Your credit utilization ratio is determined by dividing the amount of your outstanding credit by the number of credit lines that you have available. A good credit utilization ratio is 30% or less.

Pay Your Bills On Time and Lower Your Overall Debt.

Continue to pay your monthly bills on time and chop away at old debt by making any payment you can afford. This will look good to potential lenders.
Tricks to Save Money on Your Wedding
You may ask, "How can I still save money if I'm going to finance my wedding?" Here's a few ways for how to save money on your wedding:
Dress:

Consider renting a wedding dress or buying a used one. Maybe even borrowing a dress from a family member or friend is an option.

Venue:

Ask a family member or friend to host the wedding at their home. Choose an unpopular time of year and/or unpopular day of the week for your wedding to save money.

Cake:

Simple is best. Research culinary schools to make your cake.

Invitations:

Create your own.
Make sure you prioritize what is most important to what is least important. If there are some things you can do yourself or have someone else do for you at a lower cost, it may be worth it.
Conclusion
By covering costs via financing a wedding, a personal loan for wedding expenses can take the financial pressure off a betrothed couple, and spare them the question: "How am I going to finance my wedding?" According to The Knot, "the national average cost of a wedding is $33,931, [but] it's important to remember that it's possible to have an amazing wedding on any budget.
The keys are saving, setting priorities, and sticking to the number you start with." But from unsecured loans to fixed rate and from variable interest loans to secured, banks, credit unions, and online lenders help borrowers every day with the monetary products that work best for them, their needs, and financial situation. You once asked, "How am I going to finance my wedding?" But now you'll say, "I'm so glad I decided to finance my wedding." Contact us today and let us help you find the best lender to finance your wedding. In fact, you can fill out this form below, and potentially get offers in seconds.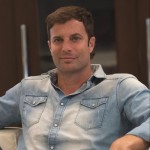 Ethan founded Goalry, Inc in Dec 2016 with the mission to build the world's first and only Financial Goal Mall. One place to reach financial goals and comparison shop for any money matter. Taub invents the IP for the finance stores within the mall, while overseeing various aspects of the company. He also has orchestrated the company's earned media across the finance stores: Accury®, Billry®, Budgetry®, Debtry®, Cashry®, Creditry®,  Loanry®, Taxry® and Wealthry®. This includes over 1200 blogs, 400 videos, thousands of social post and publications that have been featured across the web.