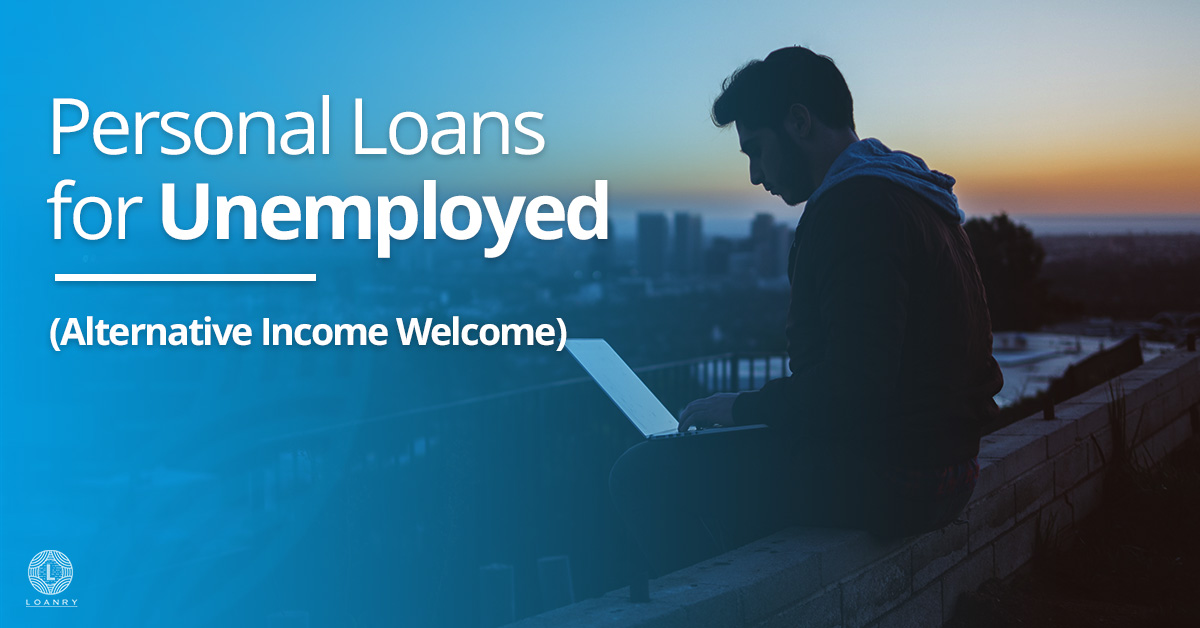 Some of us, unfortunately, find ourselves in situations where we are unemployed and cash becomes limited. Despite this limited cash, we find our expenses continuing to build. Some of these expenses require cash loans. While some may not believe there are loans for unemployed citizens, there are in fact short term loan lenders for unemployed customers available.
You might definitely need cash immediately and being unemployed doesn't make it easier. But solutions do exist!
Alternative Income for The Unemployed
Just because a customer is unemployed does not mean that they are without income. Income can come from numerous sources and does not require you to be employed. Some of these loans for unemployed include grad students who have growing debt. When you decide to look into a personal loan when you're unemployed, it is essential to consider all types of your income. For example, if you receive income such as the following, this can be used to assist you with getting a loan:
Disability
Unemployment pay
Alimony
Child Support
Social Security Benefits
Retirement or Pension Funds
Rental Income
Royalty Income
These are some of the types of income that can be considered when applying for loans for unemployed customers. Personal loan lenders are no strangers to the options of alternative income. They graciously welcome it if it is fixed like a salaried position would be if the customer were employed. If any of this income is familiar to what you receive on a monthly or weekly basis, apply it to your loan application. Do not hesitate to use as a mean to pay back the loan that you desire. Lenders will consider this similar to your employer and consider your application of loans for unemployed. At least if you can prove that you receive this income as steady as you would if you were employed.
Access to Advances and Equity For The Unemployed
You may be wary about taking on personal installment loans for unemployed customers. That is okay! Especially as there are several options that may be available to you depending on your credit and home equity. If you are recently unemployed and find yourself looking for something other than loans for unemployed customers, you can consider the following forms of additional funds.
Credit Card Advance
If you have fair or good credit, you are more likely to be a credit card holder with a cash advance option. You can always treat this option like a personal loan. Indeed, your bank provide the cash advance to your credit card, and you pay it with your monthly payment. You will not be required to submit a credit check to make this cash advance. Not even to verify income.
Home Equity

In many cases, homeowners find themselves in the place where their home is worth more than what they owe. This is considered home equity. Instead of seeking out traditional personal loans for unemployed customers, you can reach out to your mortgage lender for a home equity loan without having to verify income and will be fixed back into the mortgage for repayment.
Title Loans
Do you own your car, ATV, or boat? If you have a title for any of these vehicles, you do have an option to use them as collateral for a title loan. Whether you are visiting a local title loan company or financial lender online, you may be able to obtain a loan from these lenders. Even without employment verification, if you offer up this as collateral and any other income, you may receive a loan.
Where To Find These Loans For Unemployed Customers?
If you have decided to take on personal installment loans for unemployed customers, you may look to get personal loan online or through a traditional lender. These loans are often available with the same companies that offer personal loans to those who are employed. At least, as long as you can verify some form of minimal income.
Get Personal Loan Online
Do not hesitate to check the loans for unemployed customer options available online. Take advantage of the lender search service tool which allows you to provide minimal information for a pre-approval. Then search through potential loan offers through several lenders.
Once you have determined which lender proposal fits your financial budget, you should move forward. Move with a thorough application and include all forms of income that you receive. Once your application has been submitted and then approved, you can receive your cash in less than 24 hours. That is a great option for those who need this cash in a hurry. Be mindful when seeking out these short term loan lenders for unemployed. Indeed, they often have additional fees and high rates.
Bank or Financial Lender
If you decide to apply through your bank, credit union, or local financial lender, you will need to show verification of the alternative income that you receive monthly. You will need to submit an application either in-house or online. It may take a couple of days for them to review the application. Once it is approved, you receive your loan. It will then most likely be in check form, requiring you to deposit the check. For checks over a specific sum, the bank may or may not release these funds right away. This might force you to have to wait several extra days before accessing your loan.
If you have a checking account with the bank or credit union, you may be able to receive the funds through direct deposit. It provides you quick access to the funds.
Friend and Family Borrowing
If you would like a loan from a friend or family member, a credit check is not required. Nor is the traditional application. However, you must make an arrangement for paying back the loan. When trying to obtain personal installment loans for unemployed customers, this can be a more flexible option. Indeed, your friend may require repayment after you have sought out employment again and planned a budget.
Conclusion
Loans for unemployed customers do exist. Especially when there is an alternative income to consider for repayment. Banks and lenders find that loans can be approved when there is a verification of some form of income. When you go to apply for loans for unemployed customers, it is essential to make the alternative income known to the lender. Detail its central role in the repayment of the loan. This way they are not considering any additional amount of income when establishing your loan. Whether you plan to seek out an online loan, a bank loan, or borrow from a friend, do not use any estimated or future income as grounds for the loan.
Be sure to only include the alternative income that you can rely on at the moment. Should you find yourself unemployed longer than expected, it will help you out. Also, when you do find yourself employed again, the additional income will be enough to assist you with the loan payment. You could perhaps pay the loan off earlier than originally intended.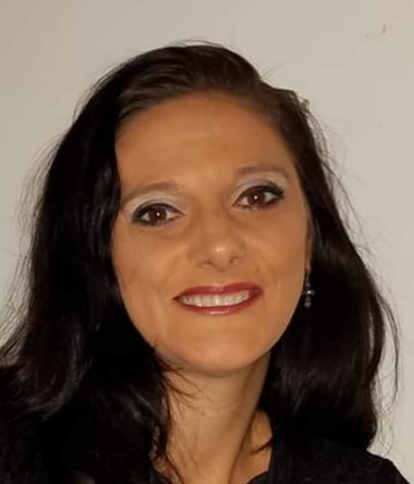 Brandy Woodfolk is an educator, home business owner, project manager, and lifelong learner. After a less than stellar financial upbringing, Brandy dedicated her schooling and independent studies to financial literacy. She quickly became the go-to among family, friends, and acquaintances for everything finance. Her inner circle loves to joke that she is an expert at "budgeting to the penny". Brandy dedicates a large portion of her time to teaching parents how to succeed financially without sacrificing time with their little ones. She also teaches classes to homeschooled teenagers about finances and other life skills they need to succeed as adults.
Brandy writes about smart money management and wealth building in simple and relatable ways so all who wish to can understand the world of finance.