Personal Loans for Unemployed: Do They Exist?
Are There Personal Loans for Unemployed People?
One of the biggest times we need financial assistance is when we are unemployed. If we have no money coming in, we need funds to help us get through this time. The question is whether there are personal loans for unemployed people and how on earth can we get one. The good news is that you can get a loan even if you are unemployed. However, you still need to have some alternate form of income and a pretty good credit history. Otherwise, you'll be dealing with alternative lenders who tend to have higher interest rates and fees.
Let's face it: if you do not have any money coming to pay back the loan and your credit shows you have a history of not making payments, no one is going to want to loan you money. And really, would you loan a friend money that never paid you back and currently had no way to pay you a new one? Probably not- not unless you are okay with just gifting the money to them. Otherwise, you would likely stay away from that situation.
So, how do you go about getting personal installment loans unemployed? Let's talk first about other types of income that can help.
Alternative Financing Options when You're Unemployed: Caution!
Co-signer Loans
If you are having trouble getting a personal loan unemployed, you may find someone who is willing to co-sign the loan with you. This means that the co-signer is agreeing to make payments that you do not make. While co-signer loans can help you get approved regardless of your income or credit, that does not make them the best choice.
There is a lot of risk involved. The bottom line is that if you do not make the payments, your co-signer is going to owe the payments while you enjoy the benefits. Does that seem fair? Of course not, so it is of little surprise that so many family relationships and friendships are ruined over co-signer personal loans. Besides risking your relationships, there is also the fact that the co-signer can take you to court for everything they had to pay out plus extra costs if you leave them carrying the bag.
You could end up spending more out than you originally owed. Think carefully about this option before jumping on it. If you are not absolutely sure you can pay the loan back, do not bother with a co-signer loan.
Credit Card Cash Advance
If you have a credit card, one of the easiest personal loans for unemployed people is a cash advance on that card. Your credit card company may allow you to borrow cash against your credit line so you can pay something that does not accept credit cards, like your landlord. Here's how it works: Let's say I have $1,000 available in credit on my credit card.
If my credit card company allows cash advances, I can go to an ATM or a teller and withdraw that $1,000 in cash that I can then use to pay my rent. The $1,000 is deducted from my credit card and I go about making my monthly payments. Each credit card company is different but some will likely charge a higher interest rate on the cash advance than they do on your purchases. Still, it can be cheaper and easier than taking out a personal loan for unemployed periods of time.
Home Equity Loans
When your home is worth more than the amount you owe on it, that is known as equity. If you have equity in your home, it is possible to borrow on it- the equity, not the full value of the home. You will not get the full amount of equity most of the time. It works a little more like this: If your home's value is worth $100,000 and you only owe $50,000 on it, you have around $50,000 in home equity.
If you need a loan, you may be able to borrow 80% of the value of the home minus what you owe. In this case, 80% would be $80,000. If you subtract what you owe, that leaves $30,000, which is most likely the amount you would get approved for. Home equity loans are generally paid back like a mortgage- with a fixed payment for a fixed term.
Car Title Loans
Car title loans can be a quick way to fix immediate problems, but they can also give you more problems to deal with. I learned this lesson the hard way. I had a Chevy Suburban that I loved. My husband was laid off so I needed help paying the immediate bills. I knew he would get hired again soon so I did not think taking out a title loan would hurt us.
I was so wrong. So, I borrowed $1300 on my Suburban making the monthly payments over $200. I thought we could handle that, until my brain kicked in and I realized that payment was only for interest. I had to pay a lot more than that if I wanted to pay off the loan.
Because of the high interest, I could not afford to fix my truck when it broke down, so there it sat in my driveway for over a year while I was making ridiculous payments on it. And when I finally got it paid off over a year later, my truck had sat still for so long that it would have cost way more than I could afford to get it working again.
I ended up having to sell it for way less than I should have been able to. Though title loans can save the day now, it is very important to factor in all of the interest and fees and look at how it will affect your future.
Some Payday Loans
Fast payday loans are another option that should be very carefully considered, which I also learned from personal experience. First, most payday loan companies start you at a very low amount- about $125 for your first loan. This may not be worth even taking the loan out depending on how much money you need. On your next payday, you go in to pay off the loan plus interest. You can usually re-borrow your loan amount that same day.
It seems simple and easy enough, but the interest can add up to tremendous amounts. For instance, when we were having a broke period at one point, I took out a few payday loans. One of them was for $500. I was to pay back $580 on my next payday, which I did. The problem came in with the fact that I could not afford to give them that $500 that paycheck and feed my family.
I took the $500 loan again. This led to $320 that first month in interest alone. It took me nearly four months to be able to pay the loan back meaning that I paid a total of $1280 worth of interest only. I paid back $1780 on a $500 loan I borrowed. If it is at all possible, find another solution.
Decide if You Really Need a Loan-Try These Things Instead
Sometimes when we are broke and unemployed, we think we need more money than we actually do. In fact, there are other ways that can save us from having to take out a loan. Before running to the first financial institution you can find, try the following ideas first. You may find that you do not need to borrow a dime.
Make a Budget
Even if you do not have a single penny coming into your home, you still need a budget. You should understand what you need, what you must pay, what can wait a little while if it has to, what you can let go of, and so on. Making a budget can help you see what you really need to work toward and whether or not you actually need the loan. If your bills are not due for a few more weeks, that gives you time to work on other ways to make money. It is unwise to add a loan into the mix if you are already strapped for cash and you have another option.
Dip into Savings
I personally hate touching my savings account. It takes so long to put money in there that the last thing I want is to take it out, especially when I am saving for something special. For instance, I am currently saving to take my family to the beach for the first time in my kids' lives. I have almost reached my goal, but last night, I realized a bill I had forgotten about was coming due so I had no choice but to take the money from savings since this bill would have continually added interest.
Sometimes, the safest thing to do is use savings. I mean, that is kind of what it is there for. If you have to choose between a loan and replacing your savings later, remember that using your savings does not cost you interest.
Find Ways to Make Money with a Job
Obviously, if you are unemployed, you should look for another job, but that may take some time. In the meantime, there are other ways to keep your head above water. Have a yard sale for some quick cash. Babysit or pet sit for family, friends, and neighbors. Get paid to do yard work or wash cars in the neighborhood. Clean some houses.
Sell some old jewelry or music equipment you no longer want to a pawn shop. Sign on with a temporary agency for a quick job while you are looking for one you really want. There are a lot of ways to make a little cash on the side during rough times.
File for Unemployment
If you meet certain qualifications about the way you lost your job or had to leave your job, you may get approved for unemployment. It never hurts to apply.
Alternate Forms of Income
A job that you clock in and out of is not the only type of income available when applying for a personal loan for unemployed people. Below are just a few other options that are considered:
Social Security
Unemployment Benefits
Pension Funds
Disability
An Inheritance
Investments
Tip Income
Child Support
Alimony
VA Benefit Income
Spousal Income
Verifiable Side Job Income
Rental Income
Royalty Income
If you have access to any of these listed or similar types, you may still qualify for a personal loan for unemployed borrowers. Keep in mind that not all loans are created equal so even if one lender turns your alternative income type down, others may not. It is best to do some unemployed personal loan shopping for the right lender for you.
If you Still Need Emergency Cash Loans for Unemployed Times
Even with all of the above steps and information, you may have to take out emergency cash loans unemployed or not. If that is the case, do not feel bad. Sometimes we do all we can and still come up short. If you still have to make this move, consider carefully which move you make. Weigh out the options of loans that are available to you and be as smart as you can about any you pick. It's important to find a good lender, and Loanry can help you with that. If you're in need of a loan right now, we have some options for you. Fill out this form and we can find personalized offers for you in the nect couple of minutes:
Do not borrow more than you need so you do not get yourself in an even deeper hole. If you only need to borrow for a couple of weeks, try a short term loan. If it will take you a while to repay it, your best option would be a personal installment loan so you have a longer period of time to pay for them.
What Steps Do I Take to Get a Personal Loan while Unemployed?
Taking out personal loans for unemployed people is the same process as it is for the employed. The only difference is the precise information you will need to apply. Follow these 3 loan shop steps to find personal loans for unemployed people:
Find a lender and determine what documentation you will need to apply.
Gather your necessary documentation.
Fill out the application.
Upon approval, thoroughly read and then sign the contracts.
Final Thoughts – Personal Loan for Unemployed
Taking out personal loans for unemployed periods can be a big step, especially if you are unsure of how long that period of time will last. You should do your research and be sure you choose a loan that matches your needs and abilities. Using a company like Loanry can help you locate personal loans for unemployed by helping you find a lender that may be more helpful in your situation than a burden. Check  out today us to see how we may be able to help you.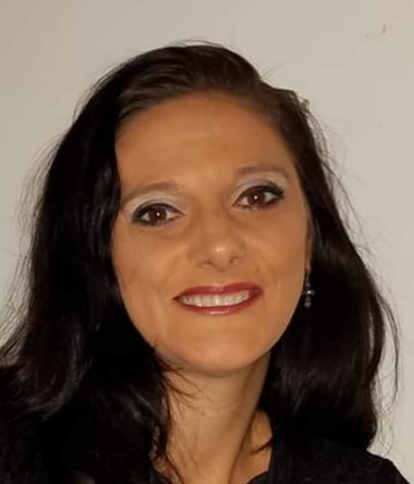 Brandy Woodfolk is an educator, home business owner, project manager, and lifelong learner. After a less than stellar financial upbringing, Brandy dedicated her schooling and independent studies to financial literacy. She quickly became the go-to among family, friends, and acquaintances for everything finance. Her inner circle loves to joke that she is an expert at "budgeting to the penny". Brandy dedicates a large portion of her time to teaching parents how to succeed financially without sacrificing time with their little ones. She also teaches classes to homeschooled teenagers about finances and other life skills they need to succeed as adults.
Brandy writes about smart money management and wealth building in simple and relatable ways so all who wish to can understand the world of finance.
Related Posts