YES! We're getting married. I know the excitement is to the moon and you'll be busy spreading the word to all your friends and family. Some of you might even start posting this wedding announcement across social media. The wedding bells are ringing loud. Once the music settles and the planning begins, the reality of paying for your wedding and the expenses surfaces.
Keep your smile because although the cost can add up quick, there are solutions for accessing extra money to make your wedding day a dream. Let's explore some of these expenses you might be considering and others you're not so you can evaluate loans for wedding expenses.
I Need a Loan for My Wedding – Where to Get It
Every couple has their own vision of the future together and how it begins on the wedding day. I know some of you desire a lavish affair and a luxurious lifestyle, while others aim for a more simple event and conservative life together. It doesn't really matter where your tastes are, but rather that you make sure to plan as a couple so that there aren't any surprises.
When starting this special journey together it's very important to have a roadmap to review and a method to prioritize. The sooner you can begin this conversation the better, because in the event you ask yourself do I need a loan for my wedding you want to have time on your side to review wedding finance options.
So when you figure out all the costs you need to cover, the main question that remains is where to look for a loan? Our recommendation is here, on Loanry! Of course we would recommend this, but think about it. Online loans equal fast and simple loan process. The only thing you need to make sure is that you're getting a loan from a reputable lender. And Loanry is here to help you find one.
Roadmap to Wedding Bells – Let's ring the Priority Bells loud and clear
1. Wedding Date and Time – When is the perfect wedding date on a budget?
You might think that this can wait and rather discuss styles. However, the date and time of day the event will happen is so important. There are some couples that reserve dates over a year in advance, so this will be very helpful to lock in a space where everything else falls into place. Perhaps there's a special date on your mind that has meaning or a time of year you envision having an outdoor affair, you need to firm up those times quick.
Also, if you're on a tight budget for your wedding, you might want to consider off-season or days of the week that are not peak times. Weekends tend to be more expensive, while middle of the week events can prove to be smart ways to save money.
Also, the time of the event will be important because this will determine the type of food you'll need to serve. For example, evening weddings that serve dinner are usually more expensive than a brunch buffet. Usually couples can quickly and easily come to a decision on the date because they want to alert family and friends to SAVE THE DATE, especially for those out-of-town guests that need time to plan too.
2. Guest List – Are they in or out?
This step is always a challenge, even for the most loving couples. I know you can't stand your spouses second cousin, but she's family and not going to be excluded from the invitee list. You might be repulsed by your parents' friends but after-all your parents deserve to celebrate this special occasion with their friends too. And on, and on, and on, the list keeps growing and growing and that's when you'll start asking yourself…do I need a loan for my wedding?
Try hard not to look at each guest as a dollar amount, even if it's hard to do. The numbers will keep rising but the event will mark one of the most important days of your life, so keep a good attitude and stay positive – remember there are loans for your wedding expenses available if you need it.
My suggestions is to work freely on the guest list and until each of you exhausts your invites, then begin to edit at that point. It's a great way to control your wedding finance budget. This way both of you can mark the essential guests and if need be discuss eliminating similar guests on each side of the family so it's more of a joint decision.
A process like this will likely avoid an argument or at least keep the tension to a minimum. Please note, this part is not easy and a very healthy part of planning a wedding – learn to work together.
3. Invitations – Refrigerator Candy or Inbox Inspiration
Provided you have your date and guests list all set the next step is to select an invitation. There's an endless selection of invitations out there, but if you're on a budget and thinking you need a loan for my wedding, then invitations is a great way to save a lot of money.
The traditional fine paper mailer for a wedding can be so expensive and that's not to mention the cost of postage (which is always on the rise too). Don't forget that if you're choosing this type of invitation then you'll also have to include postage for the RSVP.
Let's be honest, when you get one of these in the mail it just goes straight to the refrigerator or if it's really fancy then into that special drawer for memories. Today, you can send out some really creative and beautiful invites via email. Many couples even create a cute video link to share with their family and friends and just include an RSVP link.
There are many websites that have these types of solutions and most even send out reminders prior to the event. More and more couples are using this option to save money and to increase efficiency. As the costs keep mounting, for many this is the best place to saving immediately.
4. Location – A Backyard Ball or Expensive Event Space
One of the largest cost will be the location of your wedding. You might be surprised of the rates an event space charges, granted there's a big expense in running a space but that doesn't mean there aren't any other options. The catering halls and wedding-centric locations are going to be the most expensive places to host your wedding.
Did you know that you can explore other options and non-traditional locations that may be open to host your wedding? There are public parks (for those outdoor vibes), smaller groups might be able to fit at restaurant during off-hours, a museum is a great option too, some cities have butterfly gardens which are terrific.
If you don't want to have an outdoor event or don't have a private residence to host everyone, than this might be a good reason to take out loans for wedding expenses. This would be the area to seriously think about looking a credit options. So if you're wondering if you'll need a loan for my wedding, then if you desire a very pricey location the answer is likely YES.
5. Style – music, food, themes, and more
The total vibe of your affair is achieved through a combination of the right style – theme, music, food, and entertainment. Of course the people ultimately determine the party but keep in mind that everything has a price tag. As a couple you should come to an agreement on the overall style and then seek that everything matches, so that it's a cohesive event. For example, if you're working on a tight budget don't save money by hiring a DJ but splurge on a fancy table service dinner.
It just doesn't match and perhaps a buffet would be more appropriate and worth saving the extra money while having the tempo of the event flow nicely. For many couples this is an important item so asking yourselves if you need a loan for my wedding is important to resolve. There are many options to explore that will lessen the burden of paying for wedding expenses and allow for an incredible party.
6. A time to say "I DO" – Religious or Civil Ceremony
Who will officiate the wedding and run the ceremony? Many couples forget to deal with the question until it's too late. To avoid any heated arguments close to the wedding day, it's best to make this decision early. It's not unusual to have a couple in which one wants a religious ceremony while the other doesn't.
Even if your partner is not particularity religious, when it comes time to the wedding ceremony certain beliefs or desires bubble up. You should also be aware that there may be a cost for whom you'd like to host the wedding ceremony. Many couples on a budget might look to a friend and not hire a traditional clergy member. If this works for you both it's a great way to save money and put some extra cash to another area that's non-negotiable.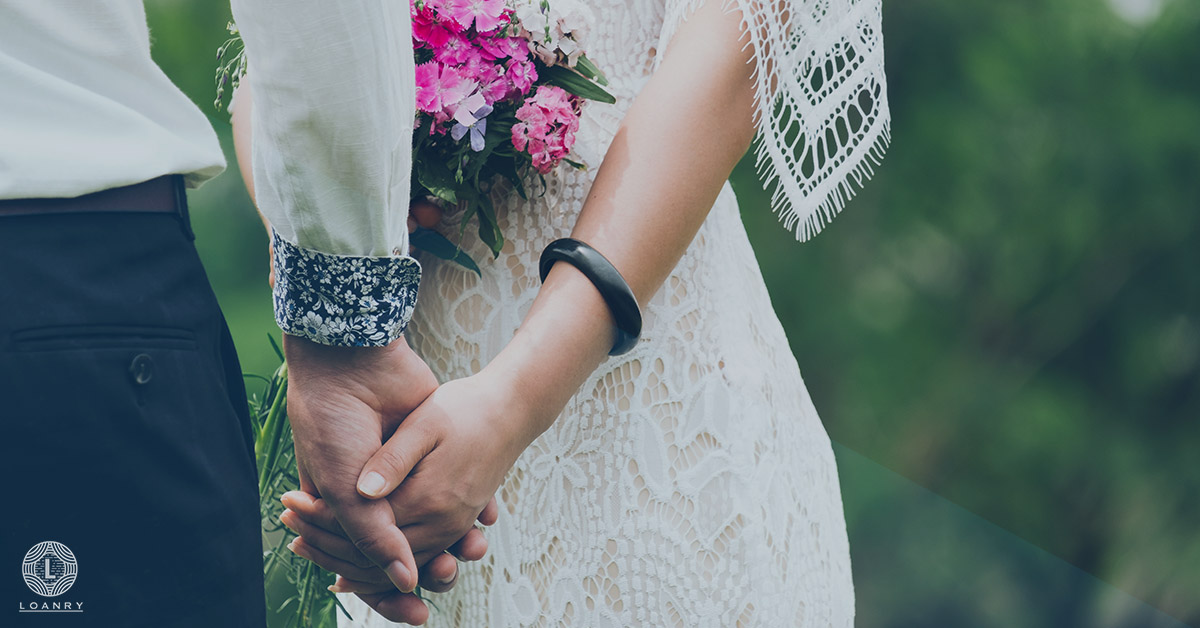 7. Honeymoon – A private time to celebrate together
During the engagement and through the wedding there are typically so many people constantly surrounding you as a couple. It's normal and well-meaning, marriage is an exciting time. Let's be honest, many couples look forward to the honeymoon as the last step of the wedding – it seals the deal. But for many it's too expensive, so if you're planning on a budget and considering a loan for your wedding this might be an area to save for later.
However, if you want to take part in this time honored tradition then you should consider a staycation – even a romantic weekend at a local hotel can do the trick. You will be amazed what a change of scenery can do for your marriage and well-being. Try to save on your wedding and explore solutions that work for you, keep your budget in mind and stick to it.
8. Some important post wedding expenses
Sure a honeymoon is exciting but did you know that there are many expenses a newly married couple might take into consideration? Since we're talking about weddings and expenses, it makes sense just to be aware of life after your special day ends. I won't be too long-winded about this but just take into consideration things like moving in together, buying furniture together, life insurance, maybe a new car, family events, and perhaps even a baby on the way.
The idea is that you should carefully weigh your financial situation and how you plan short and long term for life events. A loan for your wedding day can definitely free up some cash to keep your plans in order for life afterwards.
9. Photographer and Video – Capture the moment Think about a wedding loan for photos that will last a lifetime
Memories are priceless, but photos and videos can have a hefty price tag. This is one area that it's worth spending some money, you'll have these pictures forever. Take the time to understand what package you want and hire the best vendor your money can buy. Just splurge for an experienced team and keep in mind that there are wedding loans available.
Yes, if you think you need a loan for my wedding for this then your 100% correct. Capturing those moments is something you can never get back. If you still want to save the money here, just ask if you'll get all the high resolution files so you can print your own mini-albums. These make great gifts for friends and family to show your appreciation for all their support.
10. Communication, talk, speak, and do it again –
There is one clear take away when it comes to prioritizing your wedding expenses, it's that communicating as a couple is the best way to avoid any problems and deal with any issues that arise. Being on the same wave length and making decisions together is a good roadmap to a healthy marriage. Stay positive and keep talking, especially when it comes to finances and a loan for wedding expenses – there are some great solutions that will fit your needs. Just carefully explore your budget and exactly where a little boost will help.
I wish you the best on your wedding, it's a very special time and you deserve to cherish every moment. You know as well as I do that the sky's the limit when it comes to the budget of your wedding day. Hopefully you found my outline of the various expenses a clear guide to start the discussion to really breakdown the best way to spend your money and to ensure a smooth wedding day as well as a healthy marriage.
There are many resources for wedding day loans but selecting the right one is easy, there are hard part is making all the decisions about your wedding. This takes time, so start early and being to explore what the two of you truly want.
Conclusion
Keep your smile and stay positive, the bottom line is that you getting married and starting a family together. Sure there is money involved to host an event for friends and family, but this doesn't have to come with stress. Having a plan and a method to the madness is a great way to stay calm and get the job done.
Go through each item on your list and flush out your wants and needs, once this is done then you can review it alongside your wedding budget. Try to avoid wedding loans, but sometimes it makes more sense than using say a credit card. At that point you might wonder if you need a loan for my wedding, but don't wait too long to research a wedding loan solutions. Keep time on your side and begin to learn about your loan options sooner than later, this is the best way to keep all the options on the table.
If you're wondering, Do I need a loan for my wedding?", well first start prioritizing and explore the countless possibilities to create the event of your dreams without taking on debt. However, if you need that extra infusion of cash there are solutions and it's easy to start the process.
You are not alone during this time in your life, family and friends will be surrounding you to help – just ask and you'll be surprised. There's a lot you can do to transform your wedding event with a few extra hands. However, a few extra dollars never hurt either. I wish you the best and congratulations for getting married, have a wonderful wedding.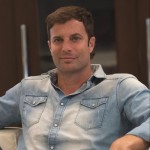 Ethan founded Goalry, Inc in Dec 2016 with the mission to build the world's first and only Financial Goal Mall. One place to reach financial goals and comparison shop for any money matter. Taub invents the IP for the finance stores within the mall, while overseeing various aspects of the company. He also has orchestrated the company's earned media across the finance stores: Accury®, Billry®, Budgetry®, Debtry®, Cashry®, Creditry®,  Loanry®, Taxry® and Wealthry®. This includes over 1200 blogs, 400 videos, thousands of social post and publications that have been featured across the web.