A wedding is always a happy event. Full of hope and the promise of building a life together. Although individuals are getting married later than in previous decades, the institution of marriage is still one that is deeply honored and appreciated in today's world. Throughout the ages, the wedding ceremony has always meant celebration and festivities for all to enjoy.
However, today's weddings have become more complicated. People often move from their home communities to work in other cities. Cultures and religions are more frequently blended. And young and older people alike often find new ways to add meaning to this monumental ritual in their adult lives. Finding answers to "how do I pay for my wedding" are easier to find than ever.
Larger Social Groups Mean Bigger Wedding Expenses
Another effect of getting married later in adulthood than previous decades means that people have often create more social contacts. Mainly as a result of workgroups, hobby groups, sports activities, charitable work, and church activities. Your number of social contacts can expand significantly as you go through adulthood. This results in a larger guest list that can add a considerable amount to your wedding costs.
Although some people are willing to trim their guest list to the bone, you may prefer to include as many friends as possible to share your happy day. In this case, you may wonder "how will I pay for my wedding and reception", beyond the amount you can comfortably save for the event. A personal loan for wedding expenses can help you cover these costs in an affordable way.
The High Cost of Today's Weddings
Throughout history, weddings have consisted of formal religious ceremonies. Followed by celebratory festivities that often involved the whole community. As the population expanded and communities grew, wedding celebrations become more confined to a limited guest. This one including family members, neighbors, work friends and other regular acquaintances. The number of guests often varies widely. Social status and cultural considerations tended to dictate the size of the wedding celebration. Changing social norms have also influenced the size and type of wedding that couples desire.
The average cost of a wedding in 2016 was $35,000. However many celebrations are considerably less or more than this figure. Because people are getting married at an older age or maybe marrying for a second time, relying on parents to fund the wedding has become less common. Couples have usually been working for a significant period of time and have funds of their own to put toward wedding expenses. In addition, they often have particular ideas on the type of wedding they want. So they are faced with the problem of "how do I pay for my wedding?"
Multiple Wedding Events are Becoming the Norm
Another new aspect of today's weddings is having more than one wedding event. Couples may choose to have a wedding ceremony in a particular place, such as in Paris or Rome. Then have a larger event for friends, family, and others to celebrate closer to home. Separate ceremonies to accommodate different cultural backgrounds of each member of the couple are also becoming common. Mainly as people marry into different cultures. Some of these may entail returning to a "home country" to wed along with family members. As well as a celebration with friends and family in their adopted country. Multiple wedding ceremonies can bring the tab for marriage celebrations up to $100,000. A significant outlay of cash for both couples and their families.
The answer to how do I pay for my wedding often includes personal loans for wedding expenses. This helps defray costs and spread out the payments over a period of time.
Destination Weddings Bring More Excitement to Wedding Ceremonies
Another popular trend in weddings for today's couple is the destination wedding. These are ceremonies and celebrations held in a scenic area that makes a beautiful backdrop for the couple's vows and provides a vacation-like atmosphere for guests. Many hotels and resorts in vacation destinations offer packages for weddings. Those include dinner, music, and other amenities. Many of these can offer an affordable and attractive option for couples that want to make their wedding a memorable event. Guests generally provide their own transportation and other expenses for the trip.
Generally, a smaller, more intimate guest list is involved in these weddings. Couples should be aware that travel expenses are not always within the budget of their guests. Also, suggest ways to save for destination weddings for your guest. This may limit participation in their wedding. Some couples offer to pick up the travel expenses for important members of their wedding party. Additional items can quickly add up, and you can find finance options to solve "how do I pay for my wedding" questions, to defray these costs.
Common Wedding Expenses
Weddings can be as simple or as elaborate as the individuals desire. Some couples opt for basics. This is often a ceremony in a church or an attractive natural setting and a reception at home or at a friend or family member's home. Others want the full experience. This one is with a designer gown, flowers, custom cake, large wedding party, reception hall, ice sculptures, photographers, videographers, lavish banquet, and live band with dancing. The number of additional details you can add to your wedding is limitless.
However, each of these items can add a few more hundred or thousand dollars to the wedding cost. Of course, couples always have the option of trimming expectations to save on their wedding. But if you are someone who doesn't want to compromise on the finer points of your special day, financing can help to ensure your wedding is as beautiful as you picture it.
If you don't have a large budget for your wedding at hand, taking advantage of the many financing resources for some of the costs may be of benefit. This might ensure you have the memorable occasion you desire.
A Frugal Start Can Pay Off in the Long Term
With high student debt amounts, healthcare and other expenses, even a small wedding can be a burden on young peoples' budgets. In these cases, a meaningful ceremony and small reception can the answer, especially if you have other plans for your financial lives as a couple, such as saving for a home or planning for a family. Smaller weddings can be a fun way to start your life together and is more enjoyable for guests.
Your wedding party can include one or two close friends or family members, with post-ceremony festivities at a local park pavilion or a home. You can print wedding invitations yourself on a computer, instead of opting for expensive professional printing. Tap into the many talents of your friends that may be able to help with a wedding cake, flower arranging, makeup and hairstyling and other necessities. You can still include catered food, a DJ and dancing, as well as a photographer to memorialize the occasion. With a bit of thought and creativity, you can still have the wedding you want, and personal loans are available to help answer "how will I pay for my wedding."
Create a Wedding Plan
The task of designing the wedding you want, as well as one you can afford, can be an overwhelming one. Attending other peoples' weddings, magazines, the internet, and other sources may have given you a dizzying number of choices. Many couples find it helpful to break down the details of their wedding plan into three categories: 1) the items they absolutely must have, 2) the options they that would like to have if they can negotiate a good price and 3) items that would make the wedding nicer, but that they really don't need. Categorize your desires for the wedding into these three groups, and you will better understand which parts you really need to include. After you have done this work, you will be in a better position to determine how much money you will need to finance your wedding for your special day.
The Honeymoon is an Optional Expense
The honeymoon after the wedding festivities is a traditional event, but like other aspects of today's weddings, it is often being adapted to individual couples' needs. Some couples prefer to delay the honeymoon to a later date, in order to take a more extended vacation that both individuals will enjoy more fully.
Other individuals may have work or family responsibilities that make taking a separate trip impractical. Some couples simply take a long weekend in a luxurious, nearby resort or hotel. Other couples enlist the help of a friend or family member that may have a condominium in a vacation destination. Whatever your needs and preference, you can design your honeymoon to fit your personal circumstances and budget.
Wedding Finance Options can Help You With "How do I Pay for my Wedding?"

With so many options and ideas to make your wedding special, it's easy to run up expenses. However, if you are like most couples, you want the event to be memorable and filled with expressions of your unique personalities. You may also be lucky enough to have parents on both sides that can contribute to the wedding expenses. However, this is not always the case, and to many parents, a lavish wedding would be a significant burden on their own finances. Many couples use their savings to fund the wedding and post-ceremony celebrations. Loans for wedding expenses are becoming a popular way to finance the big event.
If you already own a home, you may be able to take a loan against the equity in your property. Some individuals may have a career that is connected to a credit union that can offer a personal loan at a low rate of interest.
Many couples carry a significant amount of credit card debt to fund their weddings. This method may not always be the best method of funding your wedding, because credit card interest is higher than other types of loans. Loans against 401K retirement plans may be another option for some couples. However, this type of loan may involve a number of restrictions. Individual personal loans have become more available in recent years, giving couples another resource for loans for their wedding expenses.
Benefits of Personal Loans for Wedding Expenses
Personal loans can often be the best way to answer "how will I pay for my wedding." The interest for a personal loan is generally much lower than that for credit cards. A loan will not tie up the money on your credit card balance that you may need for emergencies or more pressing expenses. You can have greater control over the terms of paying back the loan. A personal loan does not require you to put up your home as collateral. And there are many sources for personal loans to allow you to get the best deal. With so many choices for personal loans, it's a good idea to look to a company that can help you sort through the details of this type of financing, to save you both time and money.
Credit Concerns of Couples Seeking Wedding Finance Options
Unfortunately, not everyone has a stellar credit record and these debt issues can create problems about "how will I pay for my wedding." As life goes on, you may have accumulated educational debt, credit card wedding debt, or problems paying off your vehicle or home. A past divorce can have a devastating effect on many peoples' financial health and can make securing loans more difficult or more expensive. Wedding finance issues can be of particular concern for couples that have these bad credit marks on their record. However, loan options are available to help them finance their important day.
These loans generally involve higher interest rates than for individuals with good credit, but they will still be significantly below the standard interest rates of credit cards. By securing the personal loan, the new couples will be better able to manage their debt for a brighter financial future and still provide the answer for "how will I pay for my wedding."
Cleaning Up Your Credit Record
In advance of your wedding financing efforts, it's a good idea to take action to remove any negative information on your credit record. You can do this by paying off old credit card debt as quickly as possible, close old credit accounts you don't use, and limit the number of times you have your credit record pulled for new accounts. Take a close look at your monthly expenses and examine where your money goes. Adjust your budget and avoid using credit unnecessarily for regular expenses. Get a copy of your credit record and pay off any unpaid amounts or correct any errors you may find. These measures will help you to secure a lower interest rate on loans for wedding expenses and provide a workable answer for "how will I pay for my wedding."
We Can Help You Find the Loan That's Right for You
A number of entities are available that provide personal loans for special expenses such as weddings. The criteria for getting a loan approved can vary widely, from one institution to another. Some are strict about credit records, while others may offer loans more freely. Sifting through the many financing resources can take a considerable amount of time and study. However, there are also resources that do the necessary research on these entities in advance and can provide information on loan options that may be for your needs, as well as provide wedding loan tools to help you determine your payment schedule.
In Conclusion
Engaged couples of all ages now have a wealth of options for funding their marriage ceremonies and festivities. Your wedding doesn't have to be a burden on savings accounts, retirement accounts, or plans to buy a home. Couples can avail themselves of the many financing options that answer "how will I pay for my wedding" that will help to make their special event a day to remember, and one that can easily be managed for good financial health. We can help with a standardized system to help you find the loans for the wedding expenses you need.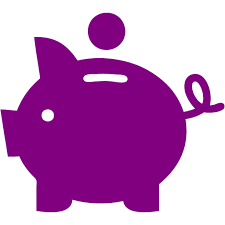 She has a broad range of interests and experience that she brings to her writing. She has published numerous articles for a number of publications and finance web sites.
For the past three years, she has been writing for a number of sites including Loanry.com and Cashry.com. She enjoys researching new subjects and providing excellent citations for her data.