Dan and Kelly had been together three years when they decided to get married. A long engagement might have given them time to save up for their dream wedding, but neither of them had the patience for that. Instead, they decided to take out a loan to pay for their wedding expenses.
Taking out a wedding loan may seem like saying I Do to debt, but you have to read what happens next.
Like nearly one-third of engaged couples, Dan and Kelly were willing to go into debt to have the wedding they wanted instead of the one they could afford. Some of them are taking out a wedding loan like our friends Dan and Kelly.
Loans for wedding expenses have become more popular as the average wedding costs continue to rise. A survey conducted by The Knot in 2017 discovered the average cost of a wedding was $33,391.
Guest experience and the desire for personalization are driving couples to spend. While there were a few details Dan and Kelly couldn't quite agree on, they both wanted their wedding to be a memorable experience.
What is a Wedding Loan?
You can't specifically apply for a "wedding loan." Loans for wedding expenses are categorized as personal loans.  People frequently use a personal loan to pay medical bills, make household purchases or for vacation loans. Personal loans may be unsecured or secured.
Secured loans require the borrower to put up some type of collateral, such as a house or car. Collateral ensures the loan can be collected even if the borrower fails to make payments.
Can You Get a Loan to Pay for a Wedding?
Your credit score, credit history and other factors determine whether or not you qualify for a personal loan. Because taking taking out a loan for wedding has become more popular, more options for wedding finance have become available. But the fact that there are more ways to get a loan also means consumers should be more careful.
Promises of fast financing and zero-interest payment periods may convince borrowers to take bigger loans than they need or can afford. You should be mindful of that and find a credible lender whom you can trust.
How do Wedding Loans Work?
The process of applying for and taking out a wedding loan is the same as for any other personal loan. First, you must fill out forms telling the lender how much you wish to borrow and provide proof of financial capability. The lender may approve your application, reject it, agree to loan a lesser amount, or agree to the loan with conditions.
Requiring a co-signer, or collateral or charging a higher interest fee are some of the conditions financial institutions may impose.
The best options loan for most borrowers:
Unsecured loans, because they don't require collateral which can be repossessed
Fixed-rate loans with interest rates that do not fluctuate. With a fixed-rate you'll know exactly how much interest you'll pay over the loan's lifetime
Short-term loans, because they accrue the least amount of interest and take less time to repay
Taking out a wedding loan gives you and your fiancé an opportunity to undergo an honest financial assessment. Learn about your credit rating and fix any negative items before applying for a loan.
In some cases, errors on a credit report can go unnoticed and end up costing you money in the form of a higher interest rate. You may decide the best option for wedding finance is to apply for a loan as cosigners with each partner being responsible for repayment. In this case, be prepared for any embarrassing financial secrets to be revealed.
Should You take a Loan to Fund Your Dream Wedding?
Just because you can qualify for wedding finance loans, doesn't mean you should. Burdening yourself with debt may not be the smartest way to start married life. Financial issues are the most common source of stress in a relationship and often lead to divorce.
If you do decide that taking out a loan for a wedding is a good idea, borrow only from reputable lenders. The best rates for any personal loan, whether for a wedding or for travel finance, will come from a credit union, a bank or some online lenders.
Using credit cards is risky. Unless you have the means and the discipline to pay down the loan quickly, you could end up paying many times the original amount in interest.
Paying for a Wedding with No Money | Loanry https://t.co/VWwcoDy7WL

— Brandy Michelle Woodfolk (@brandymwoodfolk) February 10, 2020
Pros and Cons of a Wedding Loan
Each couple must decide what's best for their future. But before signing on the dotted line, consider the pros and cons of taking a loan for wedding expenses.
Wedding Loan Pros:
·         Parents will feel less obligated to cover expenses
·         Use your personal savings for a honeymoon or down payment for a home
·         Wedding planning is more enjoyable when you know there is money available
·         Personal loans are typically short term, paid off in three to five years
Wedding Loan Cons:
·         Unsecured personal loans have a higher APR than secured loans
·         You're starting married life with debt
·         Loan payments may force you to delay home ownership or starting a family
·         Taking a loan may encourage you to increase your budget unnecessarily
How Do I Save for a Wedding?
Budgeting may not seem like a romantic adventure, but it's a skill most newlyweds need and may even strengthen your relationship. What you learn together from budgeting for a dream wedding can be applied to homeownership, future travel finance or starting a family.
To begin saving for a wedding, first estimate how much your wedding will cost. A wedding cost calculator will help.  Be realistic about how much you can save each month, and set the date accordingly. For example, if your estimated costs are $30,000 and you can save $500 a month that means it would take 60 months to save the right amount.
You will also want to decide where to keep your savings. Shop interest rates at local banks and credit unions as well as online institutions to make sure your money is earning the highest yield possible. Schedule automatic transfers from your checking to savings account in order to stay on track with your savings plan.
Tips to Cut Down on Wedding Expenses
If saving for the full amount takes longer than you want to wait, use these tips to save money on your wedding:
Have a frank conversation with parents to establish how much of the wedding expenses they are prepared to pay for
Invite fewer people
Call on family and friends to help out. If there's a chef or photographer in your family, ask if they would donate their talents toward your big day or offer them at a discount price
Check community boards for used wedding decorations at a discount
Limit the liquor. The bar bill can quickly escalate when guests are treated to an evening of free drinks. Limit the hours of the open bar or save costs by serving only wine, beer and one or two specialty cocktails
Cut back on extras. If you want your wedding to be a truly memorable event, focus on creating a ceremony and reception that is personal and heartfelt. Things like photo booths and elaborate dessert bars may seem impressive, but those types of details are soon forgotten
Conclusion
Dan and Kelly decided a wedding finance loan was the right choice, but only after cutting some of their elaborate wedding plans. With smart budgeting, they were able to pay off their loan quickly and begin saving money for their first home.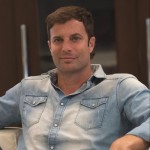 Ethan founded Goalry, Inc in Dec 2016 with the mission to build the world's first and only Financial Goal Mall. One place to reach financial goals and comparison shop for any money matter. Taub invents the IP for the finance stores within the mall, while overseeing various aspects of the company. He also has orchestrated the company's earned media across the finance stores: Accury®, Billry®, Budgetry®, Debtry®, Cashry®, Creditry®,  Loanry®, Taxry® and Wealthry®. This includes over 1200 blogs, 400 videos, thousands of social post and publications that have been featured across the web.