Wedding Financing Loans for the Big Day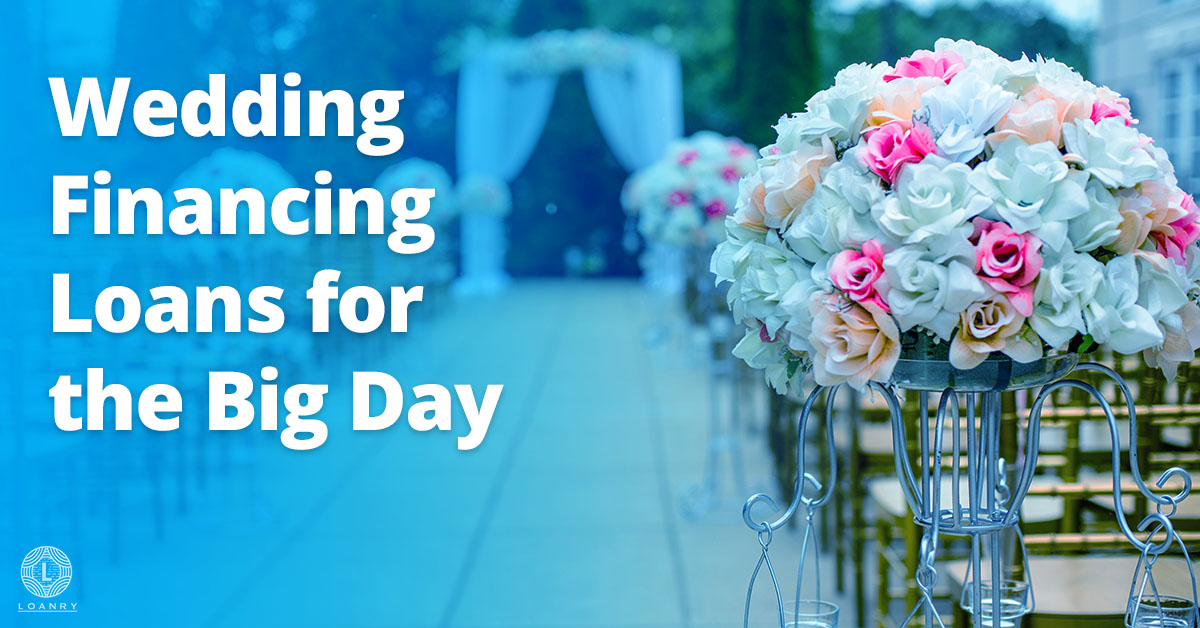 If this is your first marriage, be prepared for some sticker shock. I know I was and I got married three times! I am twice divorced and lost one spouse to illness. Each time I got married, it seemed to cost more. Over the years, it just got harder to come up with the money for a wedding. Thank goodness for wedding financing loans. With wedding finance, I was able to make the bride happy and pay for the event over time.
You may want to be sitting down when you learn the price of what it costs now. It is not cheap for even a modest wedding with a reception. Depending on where you live, it is at least $25,000 to $35,000. If you live in a major city, you may have to double or even triple this budget. Luckily, companies that specialize in wedding financing loans are available. They are able to provide loans for wedding expenses. Otherwise, many could not get married.
This guide covers the basic budget items for a wedding and reception. It gives some tips on how to save money on your wedding. It may be helpful to use wedding finance loans to pay for it all.
This guide will help you plan for the event and not forget important things. It also is useful to help couples decide about loans for wedding expenses. If there is not enough money saved, it may be necessary to get some help with a wedding finance loan.
Financing Your Wedding 101

You want the day to be perfect but you also do not want to go broke in the process. Wedding financing loans are available to help out. There is also the honeymoon to think about. The number one thing that young couples fight about is money. Those who take advantage of wedding financing loans can spread out the payments over time.
It's important to find a reputable lender. This is the only way to get a loan which is actually good for you. Scammers are no good. Loanry can connect you with credible lenders based on the information you put in here:
Wedding loans help so that when a couple gets married there is not the overwhelming pressure of the gigantic wedding expense to pay all at once. Even when parents help out, wedding financing loans can be very useful. When you think back about your wedding day, you want to think about happy times, not all the huge bills you suddenly had to pay. Let's examine the lowest cost approach with an elopement. Let's compare this with the cost of having a big wedding and reception.
The Low-Cost No-Frills Elopement Wedding
In most American cities, it is possible to get married at City Hall. You simply get a marriage license and pay some small fees. It is possible to get married for under $200.
Those who don't need wedding finance for the expenses of a big ceremony may still take advantage of wedding financing loans. This can give them the money they need for a spectacular honeymoon. Have a cheap wedding and then go to Tahiti for a couple of weeks! Sounds good, doesn't it?
Las Vegas Wedding
Flying to Las Vegas is popular because there are plenty of low-cost wedding options. There are inexpensive wedding chapels and even a drive-through chapel. A Las Vegas wedding can cost around $400 for just the marriage license and the ceremony in a simple chapel. If can cost $5,000 to $15,000+ for a wedding and reception at a major hotel. Room rates for the duration of the stay and airfare need to be considered.
Here is a sample of the budget for a modest wedding in Las Vegas:
Airfare (round trip for two) – $1,500
Hotel Room (three nights at a luxury suite @ $500 each) – $1,500
Wedding Ceremony Venue Rental – $500
Marriage License – $100
Officiant for Ceremony – $150
Wedding Dress – $1,000
Tuxedo Rental for Groom – $100
Flowers – $100 (one bouquet and one boutonnière)
Photographer – $800
Restaurant meal and drinks for eight people – $600
Total $6,350
This amount is perfect for those who need help with wedding financing loans. It is fairly easy to get loans for wedding expenses when both members of a couple are working, even if their credit history is not perfect. There are wedding loans for bad credit too.
If couples want to have a bigger wedding and need $15,000+ there are loans for wedding expenses that are available for higher amounts as well.
The Big Fat (enter your style) Wedding
If you want to go for a big wedding and a fancy reception, your wedding budget will need to be substantially higher than a low-cost, no-frills elopement. Make yourself a cup of tea. Then, sit down and be ready to concentrate on the expenses for your wedding and reception.
Wedding Budget
Here are the items to consider for a big-budget wedding of between $15,000 to $100,000. The average wedding cost in America is around $26,000. Half of the couples getting married spend less than $15,00. The other half spend between $19,000 and $32,000. This does not include the cost of the honeymoon. You could spend many millions on your wedding if you are super wealthy:
Pre-Event Expenses
Wedding Planner
Budget 10% of the event budget for a wedding planner. This means the fee to pay a wedding planner for a $15,000 wedding should be $1,500. Be sure that your contract with the wedding planner does not allow this professional to "double-dip." This means that they get a kick-back for the purchase of the event's goods and services. It is reasonable if they get kick-back as long as you know this is happening.
If the planner is being paid a commission for the things that you rent or buy, then their fee should be lower. You can double check the budget by shopping for major expense items. For example, find out the cost of renting chairs and tables on your own, to make sure you are not overpaying.
Stationary, Printed Items, and Postage
For this expense, budget $5 to $10 per attendee. This category includes things like "save the dates" notices, invitations, RSVP cards, dinner menus, programs, place markers, escort cards, and thank you notes.
Prenuptial Agreement
This is an optional expense that costs between $5,000 to $10,000+. It is a legal contract that used when one of the spouses has significant assets. It identifies assets that are not part of any future divorce settlement.
Wedding Ceremony
Marriage License/Marriage Certificate
This license comes from the county clerk's office and gives permission for a couple to get legally married. The license cost is usually only a small fee of less than $100. After the couple is married, the officiant (person who performed the wedding) registers a marriage certificate. The registration goes back to the same county clerk's office for the marriage license. The county clerk gives the couple a copy of the registered marriage certificate.
NOLO identifies many frequently asked questions about marriage requirements, which is a good reference to use. This website gives good information about same-sex marriage, civil unions, how to get a marriage license, who can officiate at a wedding ceremony, and more.
Officiant for Ceremony
The officiant is the person who performs the wedding ceremony. The normal fee for this service is around $100 to $150. Make sure he or she meets the requirements of the county that allows them to officiate over a wedding ceremony.
Venue Rental
The cost of renting a venue can be from $500 to $5,000 depending on how luxurious it is. If you go for a larger Vegas wedding, the casino resorts have lavish spaces within the hotels.
Flowers
Typical budgets for wedding flowers start at $500 and go up from there. Flowers for the wedding ceremony may include a bridal bouquet for the bride, a garland for her hair, flowers for all the bridesmaids to wear, and boutonnières for the groom and the best man. A flower child or children may wear flowers in their hair and throw rose petals on the path that the bride will walk down. There may be opportunities to decorate the wedding platform or an altar depending on the style of the ceremony.
Music
Some like to use a simple audio setup with speakers on stands and the ability to play CDs. These systems rent for a modest price of around $100. Others like to have live music performed by a solo artist or an ensemble. A classy wedding might have a harpist for calming music and a piano player for a robust rendition of Heres Comes the Bride. Add $50 to $100 to the budget per performer for live musicians unless you happen to have friends who are really talented and want to perform for free.
Wedding Dress
This category is the one place that may take the budget to the stratosphere. A lavish wedding can get by with a wedding dress that costs under $10,000. Most of the super expensive wedding dresses that I love are out of reach for regular people; however, we can dream a bit about them.
Most expensive wedding dresses
Finances Online has a list of some of the most expensive wedding dresses in the world, which are for sale and these include:
Carat Gems Wedding Dress: This dress is handmade from 9,999 gems featuring a theme based on the light blue color of aquamarine decorating a white satin gown. The price is a paltry $158,874.
Platinum Wedding Dress: This elegant red dress is an Asian style that has platinum-thread embroidery. It is only one-quarter of a million dollars.
The Maurio Adami Designer Dress: Italian designer Adami made this dress with platinum threads for the delicate embroidery. It is white satin with a lovely embroidered floral design. The price is $372,564.
The Peacock Wedding Dress: This dress is handmade from over 2,000 peacock feathers that make a shimmering colorful bridal train that flows behind the wedding gown. The feathers were carefully collected from the natural molting of feathers so no birds were harmed making this stunning dress. It is available for $1.5 million.
The Diamond Wedding Gown: If money is no object, you might choose a white satin gown decorated with hundreds of sparkling diamonds. Beverly Hills designer Renee Strauss made this spectacular dress. Strauss is one of the designers who is favored by Hollywood celebrities. The design is such that when the bride moves, the light reflects off the diamonds creating an eye-catching sparkle with every turn. Its price tag is just $12 million.
The Nightingale of Kuala Lumpur: This is a one-of-a-kind wedding gown, which currently holds the top spot for the most expensive wedding dress for sale in the world. Fashion designer Faisol Abdullah from Malaysia made it. It has 751 diamonds sewn on stunning, red-satin fabric and sells for $30 million.
Dresses for Bridesmaids
If you still have money in the budget after buying the wedding dress, one popular thing to do is to have all the bridesmaids wear matching dresses. Budget around $1,000 apiece for these. You might want to consider buying them off the rack at a fashion store outlet to save some money.
If you have enough time before the wedding, you can order them to be custom made by workers in Hong Kong or other Asian countries. Just be sure you get the measurements of the bridesmaids correct before ordering the dresses. And then, hope that none of them will get pregnant or gain a lot of weight before your wedding ceremony.
Makeup/Hair
A decent budget for this category is $30 to $50 per person.
Tuxedo for Groom and Best Man
Dressing men for a wedding is so much easier and cheaper than dressing females. Even the most expensive tuxedos rent for only around $150 to $200 per day.
Limo
A wedding without a stretch limo to drive the bride and groom to the reception is missing something very important. Throw rice at the bride and groom as they leave the wedding chapel for good luck. Be sure to mark up the limo with shaving cream as "Just Married" and tie cans with string to the back of the car. For the rice, shaving cream, cans, and limo, budget around $200.
Half Way There: Saving on your Wedding is more important

Get another cup of tea because we are only half way through the items needed for a wedding event. Next comes the reception. Already you must be thinking about wedding financing loans. Don't worry we've got you covered. We can help with that process of finding a loan because we have good sources of loans for wedding expenses.
Wedding Reception
Venue Rental
The cost of the venue rental depends on how luxurious you want it to be and how many people will be at the reception. One solution is to rent out the nearest country club and then invite hundreds of your closest friends and relatives. In this category, you do not need to stick with traditional settings because a wedding reception is supposed to be fun.
I have been to some wedding receptions that were unusual such as one that offered hayrides to a chuck wagon camping-style cook =out and barbecue. That one was a blast! The cost for the venue was not so much, at around $1,000, because everything was outside in a rural, rustic area.
Food Catering
The budget for food is fairly easy to calculate if you hire a caterer. This category includes the food, the flatware, and the china needed. It also includes the staff to serve the guests. You can simply decide on a price per plate and come up with a nice menu that meets your budget. If you have $25+ allocated per person you can have a nice meal for everyone. Be sure to accommodate any special food needs by asking guests to state their food needs on the RSVP when inviting them.
Bar/Beverages
A caterer can handle this as well. This category includes both alcoholic and non-alcoholic drinks, the glassware, condiments, and bartenders to serve the drinks. Having a similar budget for the drinks as for the food is about right at $25+ per person.
Wedding Cake
A wedding cake can be many hundreds of dollars. Don't forget to add the cutting fees if the reception is held in a venue such as a country club.
Servers
Be sure to have plenty of servers. If you hire a caterer then this is included in the catering bill. Otherwise, use $15 per hour per person as a minimum for wages and payroll taxes.
Cleanup Crew
Sometimes the cleanup is included in the rental price for the venue. If not, then also use $15 per hour per person as a minimum for wages and payroll taxes.
Limos
It is a good idea to have a few limos available to take anyone home from the reception that has been drinking alcohol. This is a better idea than letting anyone who is drunk drive themselves. Limos rent for about $50 to 100 per hour.
Photographer and Videographer
A wedding photographer charges around $1,000. A videographer charges about $2,000. It is a good idea to scatter disposable cameras around at the reception. Guests can take snapshots and turn the cameras in before going home. This is a fun inexpensive way to add to the photo collection for the event. These cheap cameras cost about $15 each.
Decorations
This category includes flowers for the tables, perhaps candles, and wall coverings. It is nice to have a guest book as well. Count the tables and add $25 per table to the budget for this category.
Rentals
This includes any lighting, sound reinforcement (speakers, mics, etc), tables, chairs, linen, staging, and the dance floor, etc. This rental category is anything that is needed, which has to be brought in, for the venue to accommodate the reception guests. This can be a few hundred to a few thousand dollars depending on what is needed.
Entertainment
A DJ costs about $250. A full band is around $500 to $1,000. Bands that play cover tunes of the popular songs are usually the type hired for wedding receptions in order to please most of the crowd.
Miscellaneous
This category includes gifts and party favors. You can use a budget of $20+ per person for a gift bag.
Contingency
Add 10% to the total budget to cover any unexpected expenses.
Conclusion
I know this is a bit daunting. For sure, if you are like most people, you will likely need some financial help to make sure everything is covered. Most need loans for wedding expenses. They feel like it gives them more peace of mind to enjoy the special event after considering the pros and cons of wedding financing loans.
In fact, the total budgets that are predicted compared to the amount actually spent are one of the main reason for wedding financing loans. All the little things add up. It usually ends up costing more than estimated so it is best to get a referral to a company that provides wedding financing loans.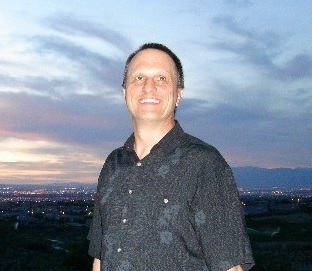 William Vinson has been a professional writer for more than 35 years. He is also a seasoned financial professional and raised significant capital for the startup of over 30 companies. He has expertise in real estate, insurance, financial planning, and investment management. He wrote thousands of articles for publication on major websites. All of his earnings from writing are used to support the charitable efforts of the Willivision Foundation that helps the elderly and does animal rescue.