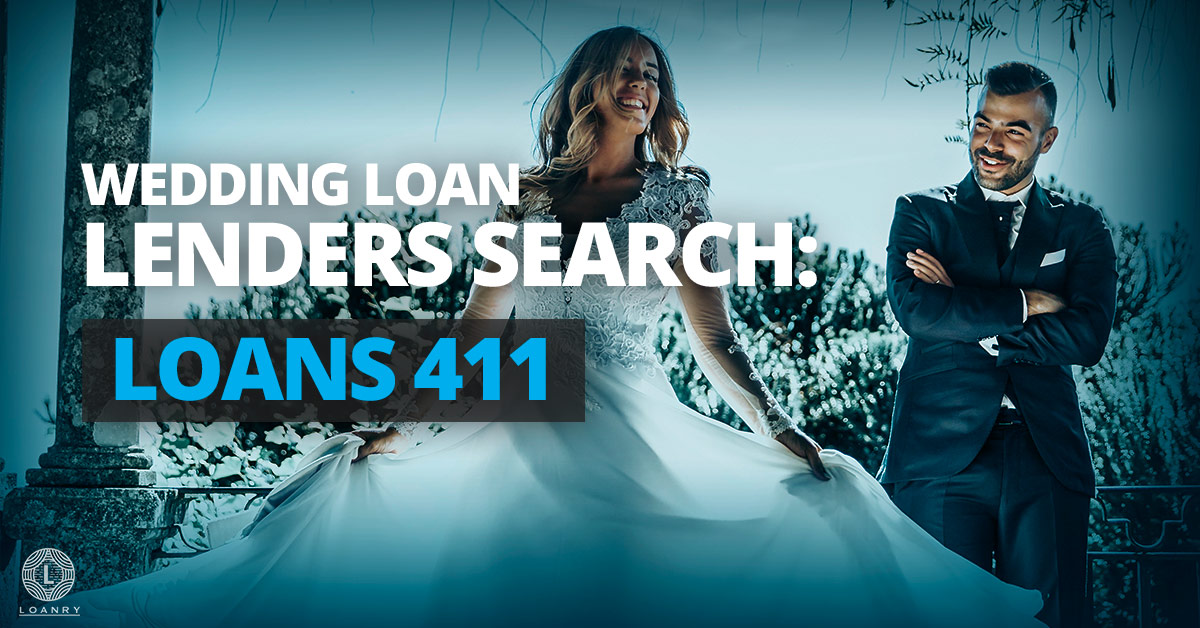 Weddings are such an important and memorable time in our lives. They also can be one of the most expensive. Few people save money just for a wedding. When the time comes, they often do not have the money to pay for it. Not only that, but the expenses add up quickly. It is easy to get caught up in wanting to have everything at your wedding. Most people want to invite all the people they know to one of the happiest days of their lives. But, that comes with a cost, literally. Do not lose hope. There are ways to pay for a wedding. Using a wedding loan lender search may be a helpful way to search wedding finance options. There are many things to keep in mind when planning your big day. Keep reading for other ways to pay for your wedding.
Can I Get A Loan To Pay For My Wedding?
There are many expenses associated with paying for a wedding. It starts with paying for the wedding rings. Often people mistakenly associate the depth of love with the size of the diamond in a wedding ring. Do not get caught up in the pressure to buy a huge ring that is more than you can afford. There are several ways to pay for a wedding ring.
You can use an existing credit card to pay for the ring. If you have a credit card that gives you no interest charges, that is a great option. You can purchase the ring today and pay it off over time without any additional interest. Keep in mind that you have to pay for the ring in full by the end of the interest free period. If you do not, interest accrues from the date of purchase. Do not get caught paying all that interest. Often, jewelry stores offer special promotions. They may offer discounts or special in store credit. Do your research and find a store that gives you the best offer. This could save you a lot of money.
How can you pay for it?
Even though many are waiting until a little later in life to get married, paying for it is challenging. How do you pay for a reasonable wedding when you have no money? This may be the time when you have to make hard choices. You have to decide what is most important to have for your wedding. You should make a list of all the things you want. Decide which of those items are absolute must haves. Of the items that are left, decide which of those you do not feel strongly about. Put them in a separate column and consider removing them from your wedding plans. This could save a significant amount of money, when you are already strapped for cash.
Once you have made all the decisions about must haves, now is the time to figure out how to pay for your wedding. It is possible to get loans for wedding expenses. A wedding loan is a personal loan, that does not require collateral. It is considered unsecured. A wedding loan guarantees that you have a set payment amount every month for a specified period of time. These loans have interest charges, so you will pay more than the face value of the loan. There are many lenders available for personal loans. It is important that you find the right one for you. You can use a wedding loan lender search to find the best lender for your needs.
Can I Get A Wedding Loan With Bad Credit?
You have decided that you want to obtain a loan to pay for your wedding. However, you are not sure how your credit looks. The good news is you can get a wedding loan if you have bad credit. There are some things you should know first. When a lender decides to give you a loan, they look at your credit score. If your credit score is below 650, that is considered bad credit.
You should know your credit score before you attempt to get a loan. Knowing your credit score helps prepare you for how to get a loan. You can also get a copy of your credit report to see if there are errors. If there are errors on your credit report, you should fix them. This can increase your credit score. This helps you get better loan terms. Before getting a loan, pay off as much debt as you can. This increases your credit score. Save as much money as you can so that decreases the amount of money you need to borrow. These things are probably easy to say, but hard to do.
A wedding loan lenders search is a quick way to see which lenders are willing to give you money. Remember, the better your credit, the easier it is to get a loan. Also, remember that getting a loan can impact your credit. If it is already questionable, this may not be the route you want to take.
Save Money!
The more money you save for the wedding, the better your chances are to get a loan. This also means less money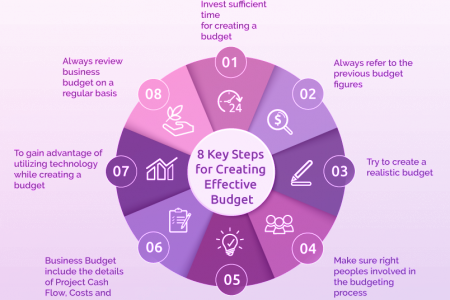 you pay back after your wedding. The last thing you want is a lot of debt when starting a life together. If you feel that a wedding loan is a way to go, shop around to find the best one for you. Use a wedding loan lenders search to find the best lender. You can apply for a loan online and get a quick response. Online lenders often give you a response in less than a day. They deposit the money directly into your account making it super easy for you.
Before making the final decision on a wedding loan, make sure you can pay it back. Not being able to pay back a loan puts you in a terrible position. It causes your credit score to decrease, which makes life harder for you. You and your new spouse may not be able to get a house, apartment, or car. That is not a good start to a marriage. If you default on your loan, you may have collections after you. Be sure that you can handle the terms of the loan before signing any contracts.
Should I Get A Loan To Pay For My Wedding?
Deciding to search for a wedding loan may be a hard decision. It is not one you should take lightly. Often we want other people to tell us the best thing to do. However, in this case, you are the only one who can decide.
Deciding to get married is a big decision. Deciding how to pay for it is just as big. Some couples decide that taking out a loan for one lump sum to pay for everything at one works best for them. They would rather make one set payment each month, instead of paying on credit cards or paying multiple sources. For these couples, if they have the money to make monthly payments, it works for them. They may also have the money to make larger monthly payments to pay off the loan sooner. This may be an excellent decision for them. You have to decide if this scenario works for you. You should do a wedding loan lenders search in this case.
Feel Confident!
Putting yourself further into debt is a huge decision. You should feel confident about your choice. You and your future spouse need to both be willing to take on the debt. It follows you into your marriage. If you take out a loan, you may pay it back for three to five years. There are short term loans available with shorter repayment terms. These loans tend to have a higher interest rate. Typically, you repay these types of loans in one to two payments. These are only a good idea if you have the full loan amount to pay back.
However, if you do not have the money to make monthly payments, a loan may not be the way to go. Instead of a wedding loan lenders search, it may be useful to find ways to lower the cost of the wedding. Lower the cost is possible, but you may have to be extreme in what you cut.
Can I Save Money When Paying For My Wedding?
No one wants to start their wedding planning by thinking of what they are going to cut. Many people have been planning the wedding of their dreams since they were little. Often people are not willing to even consider reducing the cost of their wedding. Believe it or not, there are some easy ways to have the wedding you want and save money.
Consider Your Thinking
The first place to start is your thinking. It is important to keep in mind why you are getting married. You are marrying the love of your life. This is the person with whom you are choosing to spend the rest of your life. That is what is most important. The doves, the ice sculpture and the open bar are not as important. Your love and bringing the two of you together needs to stay at the forefront of your mind. If you can make that the most important thing, it is easier to make cost cuts.
Create Your List!
Create a list of all the things you need for your wedding. Write anything down that comes to mind. Do not worry about how extravagant it may seem, just write it. Together with your future spouse, determine which of these things you actually need. This is where you can begin to cut down your list. Focus on what is important and begin slashing items. You can always have a column on things that you are not sure of their importance. If you have money left over, you can move them back into the must-have column.
Try to Reduce Cast as Often as Possible
Start with easy cost reductions. You can reduce the cost of your cake by keeping it simple. Staying with a simple design keeps the cost down. Make sure the cake slices are thinner so the cake goes a lot further. You can display a small tiered cake but serve your guests a sheet cake. The sheet cake is kept in the back and the guests never know.
Your dress is another area where you can find major cost savings. You can borrow a dress from someone you know. You can buy a vintage dress from a second hand, or consignment, shop. You could also buy a leftover dress from last season. Sometimes, you can even find a dress that is not 'perfect'. There may be a slight imperfection in the dress that no one can see. Dress shops, however, will not sell a dress like this for full price.
Think Outside the Box!
One of the largest costs of a wedding is the venue. If you are willing to get creative and think outside the box with the location of your wedding, you can save money. Consider using a friend or relative's home, especially if they have a large space. Also, consider having your wedding at an off time. Fall and summer are popular times to have a wedding, so stay away from those times of the year. Maybe a winter wedding might be a good idea. Saturday is the most popular day to get married. It is also the most expensive. Choosing to get married on a Friday night can cut your cost considerably. If you decide on a Friday night, you should give your guest advanced warning so they can make all arrangements to be there.
Even if you know you are going to search for a loan for your wedding expenses, you should cut them as much as possible. Decreasing the cost of your wedding means less money for you to borrow. This means less money for you to pay back. Use a wedding loan lenders search to find the best lender for you.
Be Sure to Make the Difference Between What You Want and What You Need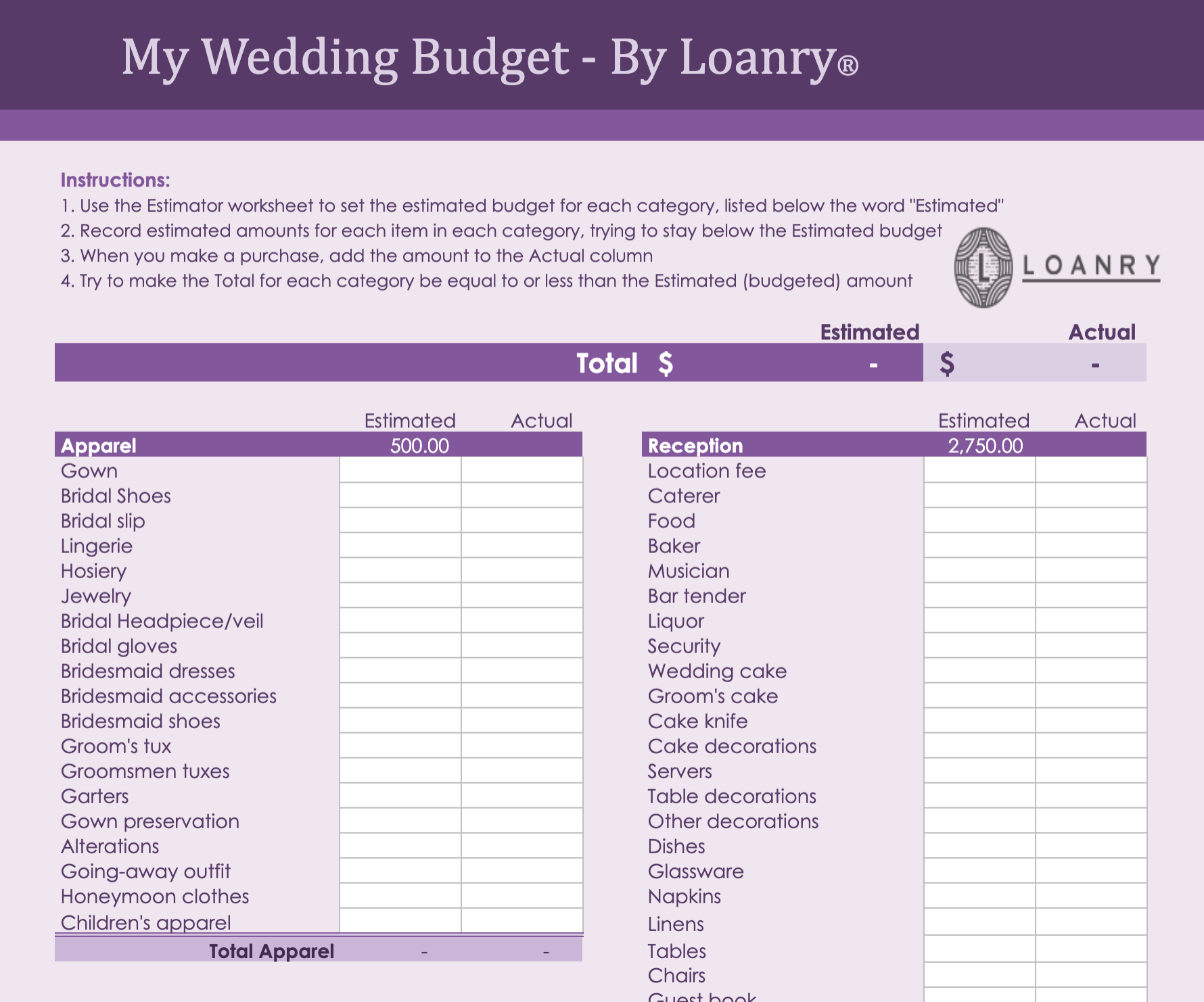 When it comes to planning your wedding, it is easy to get caught up in what you think you need. There is a huge gap between what you think you need and what you really need. It may be helpful for you to talk to people that you know who recently got married. They can give you insight into what they did that was not needed. They can also tell you what they did that mean the most to them. This may help you decide what to keep and what to remove. Creating a budget and saving as much money as you can is the key to your wedding day. You do not want to start your married life burdened with bills. Money is one of the major things couples fight over. Do not set yourself up for that before you are married.
There is no right or wrong answer when it comes to your wedding plans. You should do what makes you and your future spouse happy. Do not do what makes other people happy, unless they are paying for it. When considering a loan, make sure you can pay it back. Make sure you use a wedding loan lender search to find the right lender for you. There are many lenders and loans available to you. You should find the one that fits your needs and your budget. A wedding loan lender search is a great way to find the perfect lending resource. You can also find out how large of a loan you can get and keep your wedding spending within that limit.
Conclusion
If you already know that you are not able to pay back a loan, then do not get one. Lenders are serious about getting their money. They will do whatever it takes to get the money you borrowed. Do not put yourself in a worse financial position by taking out a loan that you cannot afford. Be smart about your wedding plans. This is the start of your life together. Do not put yourself in a bad position because you are not willing to cut some things out of your wedding. Maybe you need to wait another year to get married so you can save up the money you need. This way you may not need a loan. Or, you need to borrow less money. Keep in mind, a wedding loan lenders search is a great tool for finding the right loan for you, when you need one.
Your wedding should be a happy occasion. It should not be one that fills you with stress and dread. Do not let the cost of things create a dark cloud over your happiest day.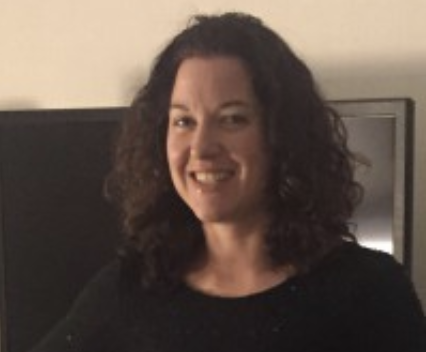 Julia Peoples is a long-time business manager focused on providing decision making assistance to the public. She works with people at key points of their lives who are making important retirement and financial decisions. She has had many articles published that educate the public on sound financial decision making.
Julia writes for those who are working towards financial freedom or a better understanding of how finances work. She has shared her financial insights with individuals on a one on one basis for years.