The beauty of a loving relationship between two people ready to get married is one of the most incredible energies in the world. Positivity surrounds the union of these individuals as they begin to plan their wedding. It's an epic time in life and a milestone in the future. The combining of two worlds occurs as the wedding becomes a reality and the date begins to creep up. During this time there's a lot of planning and coordinating to make the wedding a success.
Are Low-interest Wedding Finance Options a Good Solution for Covering Wedding Expenses
Many couples don't realize the cost of weddings. They begin to shudder as the research reveals the true cost of wedding expenses. Did you know that there are low-interest loans for wedding expenses? There are financial resources out there to fit your needs. Wedding loans with low-interest options are out there, you just need to ask.
What are my options?
There are low-interest wedding finance options out there. However, you have to be realistic as to what these loans are intended to solve. Wedding loans with low-interest rates don't exist to simply pay for the entire wedding. Today prices of events can potentially be extremely high. Wedding loans with low interest are typically smaller amounts meant to help cover a few extra things.
This is fantastic because it raises the enjoyment. It also reduces stress and limits to an amount of money that can be paid back smoothly. Many couples that begin to see the dollar signs add up will instinctively look to their credit cards for help. However, the rates can be very high compared to low-interest loans for wedding expenses.
Adding to credit card debt with existing balances and high-interest rates is not the right decision. Especially prior to getting married – you'll be facing large payments into the future. Be smart and explore various low-interest wedding finance plans. Also, consider speaking to a professional that can help you make the right decision.
Help Managing the Rising Costs of Wedding Expenses is Needed
Are you confused about when it's the right time to seek a wedding loan? Or maybe you don't believe the wedding expenses can be so high? Take a look at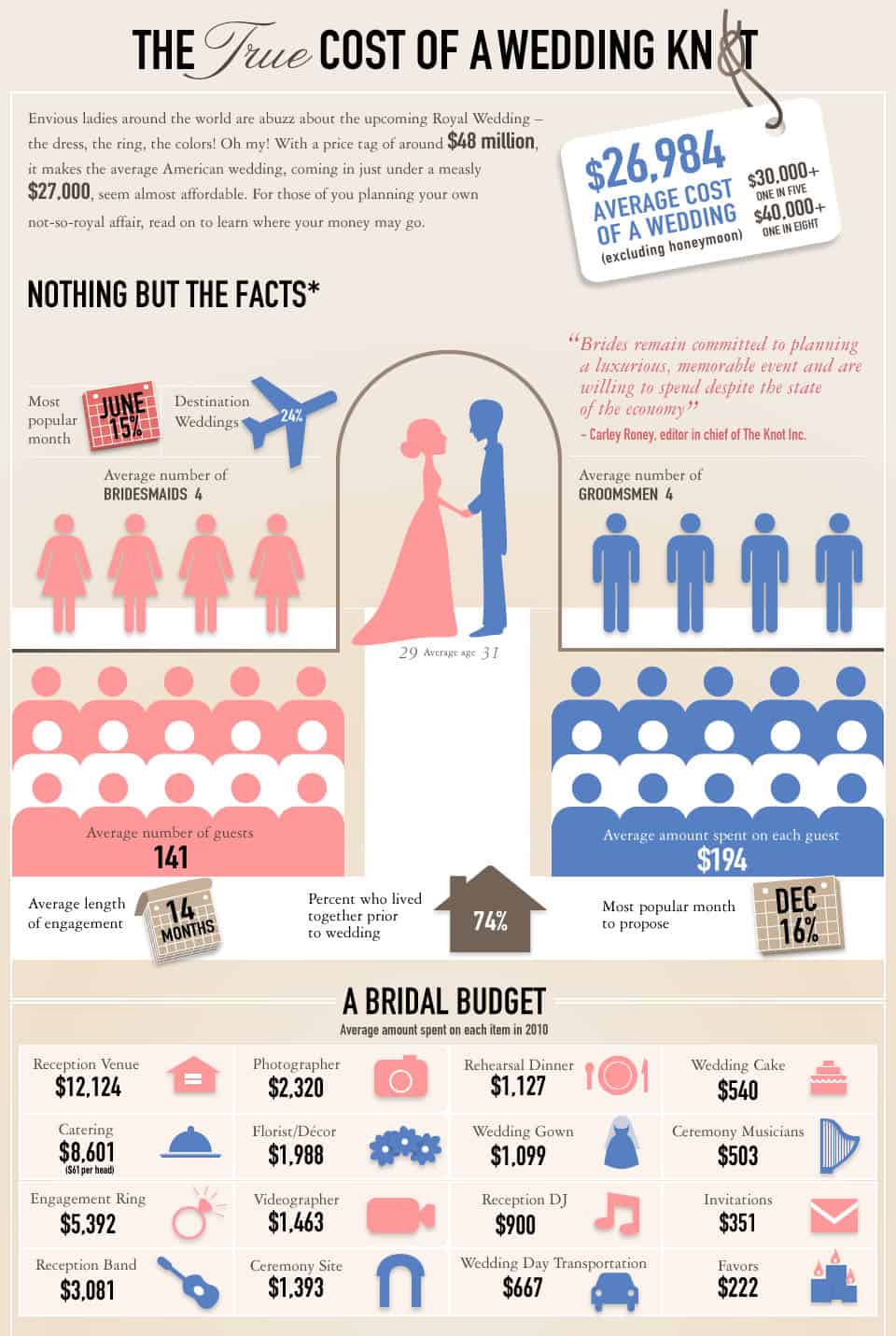 a few examples that explore common wedding expenses. You'll see why wedding loans low interest are in demand.
1. Catering
One of the most expensive price tags will be the food and beverages for your wedding. Everyone has some sort of vision of the event and has been a guest at many. You know how important food is throughout the affair. The hors d'oeuvres, salads, main course, desserts, and full cocktail bar are essential to any wedding. Typically a caterer has various packages and they'll charge per person. Sometimes there's only a small difference between a person between the options. However, you must multiply that number by the number of guests you anticipate. Jumping up to the next level with the caterer might be just the boost you need to help make your party a massive success. Wedding loans low-interest providers will help make this decision a no-brainer. So you can feel relaxed knowing your guests will have enough food.
2. Event Space
Working on a budget can be tough when it comes to your wedding expenses. It will seem that every item is priced higher than you anticipated. Perhaps you've always envisioned your wedding at a non-traditional venue and you start thinking outside the box – botanical garden, farmhouse, ice skating arena, hotel pool deck, etc. Depending on your options these places might be a little more money for either space or to coordinate with other vendors like the caterer (there might not be a kitchen onsite).
Also, maybe the venue is similarly priced to a traditional wedding space but requires that you hire valet parking because of the amount of cars you'll be expecting. These little extra costs can appear after you've fallen in love with the idea. This is another popular option to look to wedding loans low interest for expenses. Being able to cover that unanticipated few thousand dollars could be the difference in how and where the wedding will take place. Don't be ashamed to ask about your options, this can help you orchestrate a beautiful and memorable wedding from start to finish.
3. Out-of-town Guests
It's common for couples to get married to invite family and friends from out of state. This is one of the greatest joys. Celebrating with loved ones that you don't see all to often and enjoy this occasion together. Guests that travel to be at your wedding must make a lot of sacrifices to be there for you on this special day. This is why at many weddings the hosting couple makes an effort to organize a small dinner or other events for the out-of-town guests to enjoy. – it's the perfect time to not only say thank you but to show appreciation for their presence.
Investigating a wedding loan to help free up some money for this "Thank You Dinner" is a good reason for a low-interest loan for wedding expenses. This event shouldn't take away from your original plans for all the guests. It's just a little something extra for the people closest to you that went the extra mile to celebrate with you. There aren't many more reasons to extend yourself a little in order to give a proper Thank You.
4. Plan B
Having your budget and itinerary for the wedding all in order ahead of time is fantastic. The excitement is building and you're feeling those butterflies in your stomach because the day is getting closer. – it's all normal good stuff. Then the thought hits you. What if it rains? What if the construction happening at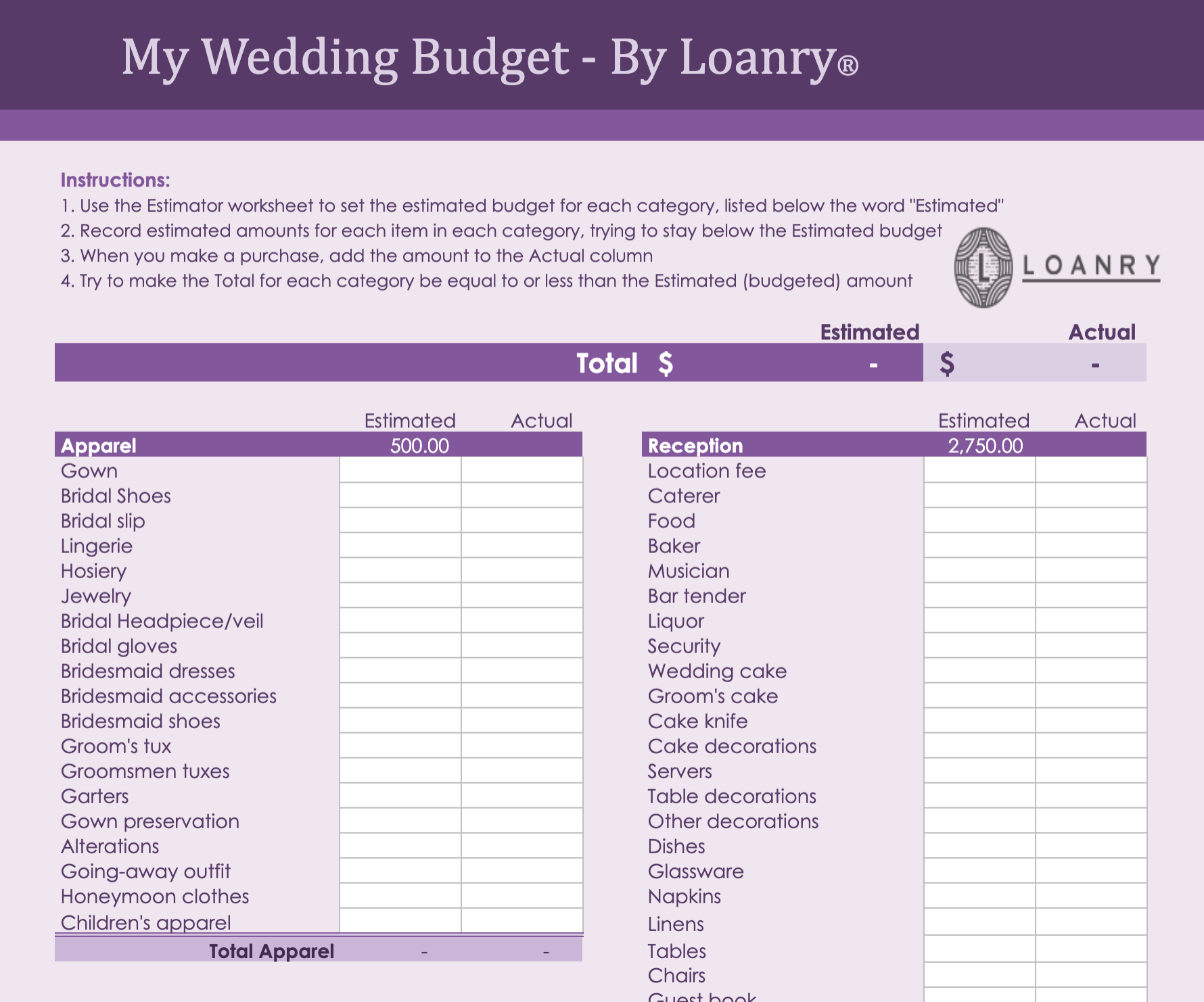 the venue isn't finished on time? And what if, what if, what if. It's worth thinking about a plan B. Especially if you're scheduling an outside event. There might be a weird weather front that heads to the area during a time when it's usually not the rainy season – it's good luck LOL. Don't rethink your entire event. Just be prepared to take certain precautions.
Maybe you hire valet or erect a tent in case it rains. Sure these things cost extra money but it'll be a life saver if you have them on deck for your wedding. Wedding loans low-interest solutions can help with these few last minute wedding expenses. This way you can keep calm and have your focus remain on the special experience. Your wedding day should be your only focus and not being unprepared for the worst. Wedding loans low interest should be on your radar to being prepared.
5. Surprise
As you plan together with your future spouse you'll quickly discover things you might not have known before planning for the wedding. Sure you might discover their methods of dealing with stress, weird family dynamics,… However, you might also learn that he or she always dreamed of having an opera singer perform a song at their wedding. Maybe it's a specific type of unusual food to wow the guests or strange circus performance. The point is that this kernel of information is a great opportunity to surprise. A wedding loan that provides low-interest wedding finance for your affair might be the perfect way to free up some cash to surprise your partner or all the guests attending. This is the one moment to push the line slightly to use the element of surprise to guarantee a memorable event.
Low-interest Finance Solutions are Important Help Couples Enjoy the Day
These areas are just a quick slice into the fact that wedding plans take unforeseen turns and how a little extra thought might mean a need for wedding loans with low-interest solutions. As you journey into the matrix of wedding talk, including looking at venues, reviewing invitations, creating the guest list, cake tasting, and more, it's essential to be realistic regarding your wants and needs. After all, the most valuable resource you have is time so you don't want to waste it. The endless road of possibilities when it comes to your wedding day can be exhausting, so put together a budget first and begin to work from there as you explore wedding loans low-interest options. This will save you time and hopefully money too.
Know your finances and how to leverage your options for the best low-interest loans for wedding expenses. Having open and honest communication about finances prior to marriage is really important. It will help each of you get on the same page and discover a common ground for building a life together. This is also important when weighing the viability of low-interest wedding finance options to help cover some expenses and reduce the immediate financial burden for everyone involved.
Also, depending on your credit worthiness and other financial exposure it will determine if a low-interest wedding loan is possible. Perhaps you will be able to receive financial assistance to alleviate some cash outlay for expenses, but it might be at a higher interest rate if your credit isn't so stellar.
It's time to do the dance – hunting for the right loan, not the Macarena
Distractions are a normal part of life, but you'll quickly discover that when you are in the midst of organizing a wedding life can get complicated very fast. This can feel like your dancing even when you're not on the dance floor, it's fine just be sure your rhythm is synchronized with your partner. The number 1 piece of advice is to get planning sooner than later. The more time you have on your side the better off you'll be in being able to secure a low-interest wedding loan, if you need it.
Even if you're pretty sure you won't need it, now that you know about it you should talk about it together and understand what options are on the table. Deciding early that you don't need a low-interest wedding finance plan is better than discovering late that you actually need it.
Learn About Low-interest Wedding Loans
Just as in life, there are moments of recognition during the wedding planning stage you'll likely become overwhelmed. There are many moving parts to a successful wedding and marriage, you have to work really hard to keep it moving forward. Staying positive with each other is at the root of a great relationship. This is true when juggling the stress and excitement surrounding the wedding.
Since there's no way around it that money will be involved in the plans, it's perfectly normal for the money to be the source of tension. Even when you're smooth sailing with funds and only looking at low-interest loans for wedding expenses that are totally extra and not necessary for the overall enjoyment, it can surprisingly still drum up some friction between couples. Maybe one is content with not adding anything while the other is always looking for more no matter how good the wedding will be.
I don't want you to have any issues with your wedding or marriage, but rather to connect with a professional to give guidance and to keep the tension down. Having access to wedding loans low-interest loans is a perfect way to keep everyone happy and a great compromise. You get the funds and be able to realistically pay it back without the fear of insanely high-interest rates.
When low-interest rates are not reason enough, here are some points to consider…
1. Sales Pitch
The couple, don't get into a battle trying to sell the other on taking out a loan for wedding expenses because of the low interest. You're getting married not making a deal of a lifetime – there's no selling that's needed. Try to change the perspective to review and embrace the discussion. Look at things together and decide on the goals first. This will helpfully assist in eliminating a potential argument and develop a unity of partnership for this decision and all others into the future.
2. Fear of debt
For some, loans and debt carry with it an element of fear. Perhaps that fear is shared and in many situations that involve fear, it will manifest itself in other ways. We all know that when we're scared and have fear sometimes we don't want to show it – we might smile, get quiet, or angry, etc. Recognizing that fear might be at the base of the experience, it's necessary to be open and verbal about how you feel. Aiming to have clear communication around fear is the best way for couples to manage it together. The end result is irrelevant, it's essential that the decision was made together.
Communication in marriage is essential, speak about wedding expenses and plan together
The Most Essential Point
The most essential element of your marriage together is your ability to build a life together and communicate on life decisions. As you juggle the wedding plans and budget, you'll quickly realize that each of you has a particular way of managing stress and finances. Keep your focus on the fact that the wedding is one day, but the marriage is for life. The true importance of your wedding day is you and your partner as well as your guests, keep your eye on being happy and appreciative and your wedding day will surely be a success.
Conclusion
Avoid using high-interest credit cards to cover your wedding expenses. I know this is common, you just reach into your pocket and think that because you're racking up miles it makes sense. Trust me, if you can get a lower interest rate the miles are not as valuable as you think. Every dollar you save in interest is a dollar back into your pocket. Having the option for low-interest loans for wedding expenses is ideal for infusing some extra cash as well as reducing your monthly payments into the future. This is when wedding loan low-interest options are ideal to take some of the pressure off of your wedding expenses.
This will undoubtedly create a calming climate when you discuss finances. Prior to making your final decision, you should consult with a wedding planner or close friend to get their opinion if the extra items are truly necessary, try not to get caught in thinking that more is always better.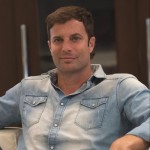 Ethan founded Goalry, Inc in Dec 2016 with the mission to build the world's first and only Financial Goal Mall. One place to reach financial goals and comparison shop for any money matter. Taub invents the IP for the finance stores within the mall, while overseeing various aspects of the company. He also has orchestrated the company's earned media across the finance stores: Accury®, Billry®, Budgetry®, Debtry®, Cashry®, Creditry®,  Loanry®, Taxry® and Wealthry®. This includes over 1200 blogs, 400 videos, thousands of social post and publications that have been featured across the web.