Can You Take Out a Personal Loan for Travel?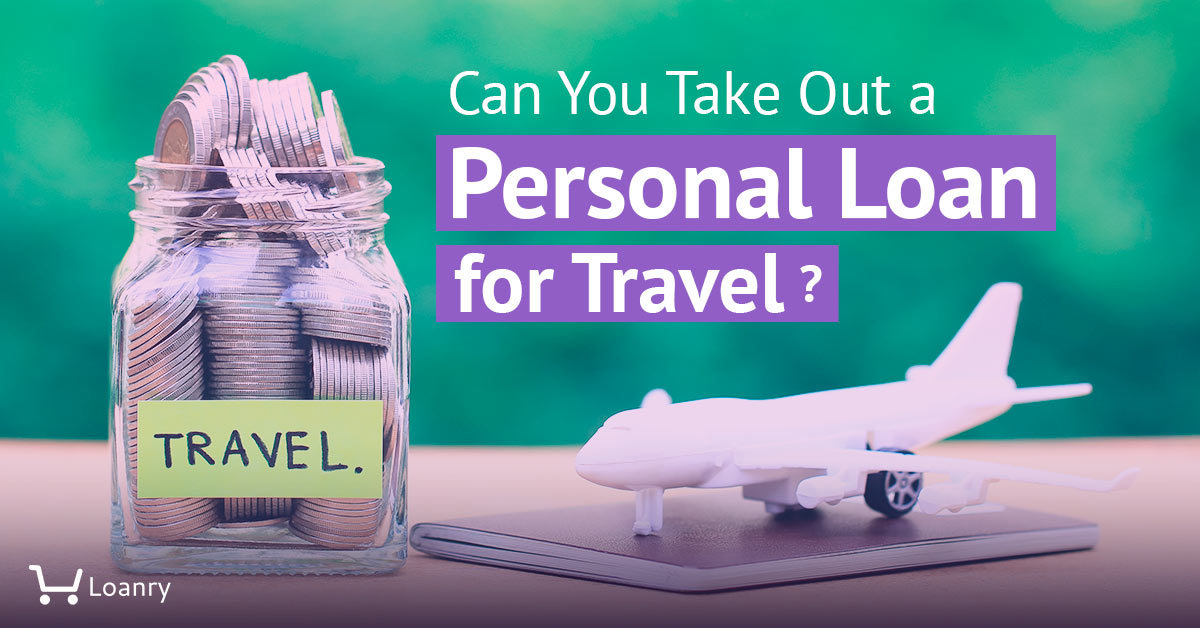 Sometimes, you just have to get away, be it for work, to see family, or for a vacation- and who doesn't need one of those? Unfortunately, there are times when you just don't have the funds to travel. Perhaps you had money socked away for your vacation but you had to use it to pay an unexpected bill. Maybe you had an emergency fund built up, but you had to use it for- you guessed it- an emergency. Now, your family is facing another emergency in the form of a very sick relative and you have not had time to rebuild your fund.
And there is always the chance that you never really started saving in the first place (trust me, you are not the only one). Regardless of why you do not have the money, the fact remains that you do not have it. Now, what do you do? If you are going crazy trying to figure that out, consider taking out a personal loan for travel. Believe it or not, travel financing is a pretty common thing, and though it is not the answer for everyone, it is worth considering.
Can You Really Take Out a Personal Loan for Travel?
In short, yes, you can get a personal loan for travel. Like every other loan, though, whether or not you are approved depends on your credit and other information. However, as long as your information meets the lender's criteria, you can absolutely get a personal loan for travel. For the most part, lenders could not care less about what you spend the loan money on (with exceptions, of course). They mostly just want to know that you can repay the loan and that you are likely to do so. So, yes, getting a loan to be able to travel is definitely a possibility to consider.

How Can You Use a Personal Loan for Travel? | Loanry https://t.co/9jJXGIwvM5 @KAYAK

— Loanry.com | Loan Shop ? (@LoanryStore) March 23, 2019
Understanding a Loan for Traveling
A personal loan for travel is basically just a loan that you use for travel expenses. It is like any other personal loan. You can use it for what you need. The lender is not asking for receipts to make sure you spend every dime on travel. What this means is that you can use the personal loan however you need to. When most people take out travel loans, they use them to pay for lodging and plane tickets or whatever they are traveling on, but that's not all. These loans are also great for:
Buying luggage
Purchasing swimsuits or snowsuits
Activities and entertainment at the location
Paying your electric bill so that you do not have to stress about it while you are gone
Rental cars
Buying toiletries to take with you
Food and drinks
Souvenirs
Pretty much anything you need
People get them for a number of reasons. Some simply need an escape from reality in the form of a vacation. Some need to travel to another state for a job interview. Others need to get to sick relatives. The purposes of getting a personal loan for travel can be as unique as the individual getting the loan.
Getting a Loan for Traveling
After you have decided to take out a personal loan, you need to decide where to get it. The beauty of today is that there seem to be limitless lenders that want your business. There are a few different places to look for a personal loan for traveling:
Your Bank
If you have a good relationship with a bank, this might be your best bet. However, even if you have had an account for 40 years, there is no guarantee that they will say yes or give you good repayment terms. It is always best to compare to other places.
A Brick and Mortar Lender
There are also institutions outside of your bank that are in or around your city. If you prefer to go apply in person, these lenders are perfect.
Online Lenders
Applying online is both easy and convenient. Platforms like Loanry help you find a lender while simplifying the application process.
Are Travel Loans a Good Idea?
The answer to this question really depends on the person getting the loan, their financial situation, the type of personal loan, and why they are trying to travel. If you are barely keeping your power and water on, then the answer is probably "no". If you will have no problem repaying the loan and just have not saved any money to go yet, you are probably okay getting a personal loan for travel. However, you really need to think through the positives and negatives of making this move.
The Upsides to Travel Loans
The absolute biggest upside to getting a personal loan for travel is not having to wait on the vacation. If we are to be honest, our human nature screams for instant gratification. We don't like to wait for anything. And why would we? In a world where pretty much everything is at our fingertips, why on earth would we want to wait for something?
If you make your payments on time, you can build your credit. How about that? You can enjoy a vacay and improve your financial situation. That is an excellent deal!
It can get you where you need to be now. Let's say you live across the country from your family and you find out a family member is very ill. You need to get back there now because the doctor is not very certain this person will make it. Well, obviously, this is not the time to be saving. You need to get moving… like now. Travel financing comes in handy in situations like this.
The Downsides to Travel Loans
Being too impatient to save just might put you in a bad situation. Let's just be real- it is debt, and debts have to be paid. Any debt that is going to put a strain on you and your wallet is probably not a good idea. As we discussed the sick family member or something like a job interview forcing you to move quickly, you may have to bite the bullet and get the loan- even if you know it is not the best idea.
If you are just rushing to go on vacation, you might be making a terrible move. Trust me when I say that it is hard to relax and enjoy a vacation when you know that trouble is brewing and waiting for you at home- in this case, having to figure out how you will pay yet another bill.
Borrowing money to travel can destroy your credit if you do not handle it responsibly. Most personal loan lenders report your payment history to the credit bureaus. If you do not make those payments, that will show on your credit report and can affect you for years to come. Remember, almost everything stays on your credit for 7 to 10 years. If the lender reports missed or late payments, it can affect your ability to get credit for as long as it stays on your report.
So why not check if you can handle a personal loan to travel. Use our calculator below to see what your monthly payment would be with a certain loan amount, interest rate and loan term.
Secured VS Unsecured
There are two basic types of personal loans that you can use for travel. Those are secured and unsecured. Secured means that you pledge some form of collateral, such as electronics, a vehicle title, or something similar. If you do not repay the loan, the lender can take possession of your collateral and use it to get their money back. For instance, if you pledge your car title and fail to make your payments, your lender can take your car and sell it, using the money to pay off your loan.
Unsecured loans mean that the lender is allowing you to borrow money on your word alone. Most people with good credit and income can get an unsecured loan. Those with less desirable credit or low income may struggle more to get an unsecured loan.
Alternatives to a Personal Loan for Travel
If after reading this information you have decided a personal loan is not the way you need to go, you are probably wondering what else you can do. On the upside, you have a couple of other options. However, you might find them less favorable than a personal loan. The key to making a wise choice is considering each carefully before making a decision.
Credit Cards
If you have credit cards, you have the option of using those instead of a personal loan for travel, but you really do have to weigh this out. Though both credit cards and personal loans charge interest, the way you repay and the amount you repay differ greatly.
Compare your credit card terms to personal loan terms. Most personal loans calculate the interest at the beginning of the loan and add it to the loan total. Then, that total is spread out of a specified period of time, leaving you with more affordable payments.
Credit cards, on the other hand, calculate interest on a regular basis and then add that to any previous interest. If you do not have it repaid in 30 days, you get charged even more. Basically the only time a credit card might be better is if you are in some type of introductory period during which you pay 0% interest- but then it is only better if you pay it off prior to the end of that introductory period.
Again, you have to think it through carefully. Compare how much using your credit card for travel will cost you as opposed to how much getting a personal loan for travel will cost. Only after careful consideration should you choose your credit card over a personal loan for travel.
Save
Of course, you can always save for your vacation. This may not be the most preferable option, especially if you are on any sort of timetable. For instance, if this is less of a vacation and more of a business trip, if you are trying to get to an ailing family member, or perhaps summer is coming to an end and you were supposed to be taking your family to the beach. In cases like this, saving money may not be an option and a personal loan for travel may seem like a no-brainer.
Other times, though, when things are not so pressing, it may be best to save your money for your travels. It is best when you have a full year that you can use to save by taking out some of each paycheck and putting it away. However, this may not be the case. Perhaps you only have a little time and very little money but you really do not want to go into debt. Fortunately, there are ways to fix this, but you need to start by knowing how much it will cost you.
The cost of vacation or travel will vary according to who is going, where you are staying, what you will be doing while you are there, and so on. For the sake of this article, we will keep it simple. A trip to the beach with lodging and simple eating can run a family anywhere between $1,000 and $2,000. If you had a full year to save, you would only need to put up about $84 to $167 per month or about $20 to $40 a week- not so bad.
If you are running out of time though, it will not be so simple. Of course, you can help build your vacation fund quickly by having a yard sale or two, or something like a car wash. Before you run out to get a loan, just try throwing together a yard sale. Even if you cannot fund the whole vacation with the money you make, you might be able to lighten your needed loan amount.
Family and Friends
You might even consider borrowing money from people in your close circle. There is no guarantee that they will say yes, but it never hurts to ask. There is a chance that they will do it without charging you interest, saving you a lot of money in the long run.
Can You Get a Personal Loan for Travel With Bad Credit?
Most lenders want you to have a pretty good credit score, but some are more flexible than others. There really is no way to say for sure who will or will not be approved, but looking online can help to increase your chances. There are more lenders online than you will find close to your physical location, so you can find many potential lenders at once. To simplify further, platforms like Loanry help connect you to available lenders. Bad credit or not, it's worth a shot.
For those with bad credit, here is a word of caution: Beware! You might find yourself tempted to accept loans with nearly impossible repayment terms or even considering a title loan or payday loan. The trouble is that while title loans and payday loans can be easy to get, they tend not to be worth it. The interest rates on these loan types are astronomical, and, when it comes to a title loan, your minimum monthly payment is covering nothing but interest. If you continue to pay only your minimum payment, you will literally owe that loan until you die.
If you find yourself feeling desperate enough to say yes to something like this, step away quickly! Walk away and really think about your options. Do not let desperation dig you into a deep hole. If you really need a personal loan for travel, keep looking until you find the most affordable one for you. If you need to, you could consider speaking to your bank about a secured loan.
Conclusion
Taking out a personal loan for traveling can either be a good thing or a bad thing. As with all things financial, they can be used as a tool to build your life or to destroy it- the choice is yours. Though it may feel like it when interest keeps growing, loans are not a living thing. They themselves have no power. It is all in how you handle the loan.
The bottom line when making any financial decision is that you have to think it through. Consider your own situation carefully and determine how a personal loan can help or hurt you. Only make a move after you have thought it through. And once you have made the move, be sure that you make the necessary plans to repay the loan.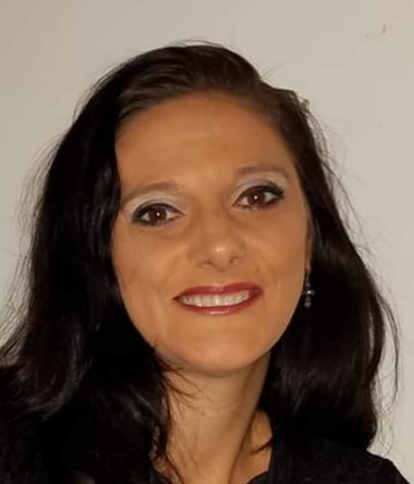 Brandy Woodfolk is an educator, home business owner, project manager, and lifelong learner. After a less than stellar financial upbringing, Brandy dedicated her schooling and independent studies to financial literacy. She quickly became the go-to among family, friends, and acquaintances for everything finance. Her inner circle loves to joke that she is an expert at "budgeting to the penny". Brandy dedicates a large portion of her time to teaching parents how to succeed financially without sacrificing time with their little ones. She also teaches classes to homeschooled teenagers about finances and other life skills they need to succeed as adults.
Brandy writes about smart money management and wealth building in simple and relatable ways so all who wish to can understand the world of finance.
Related Posts