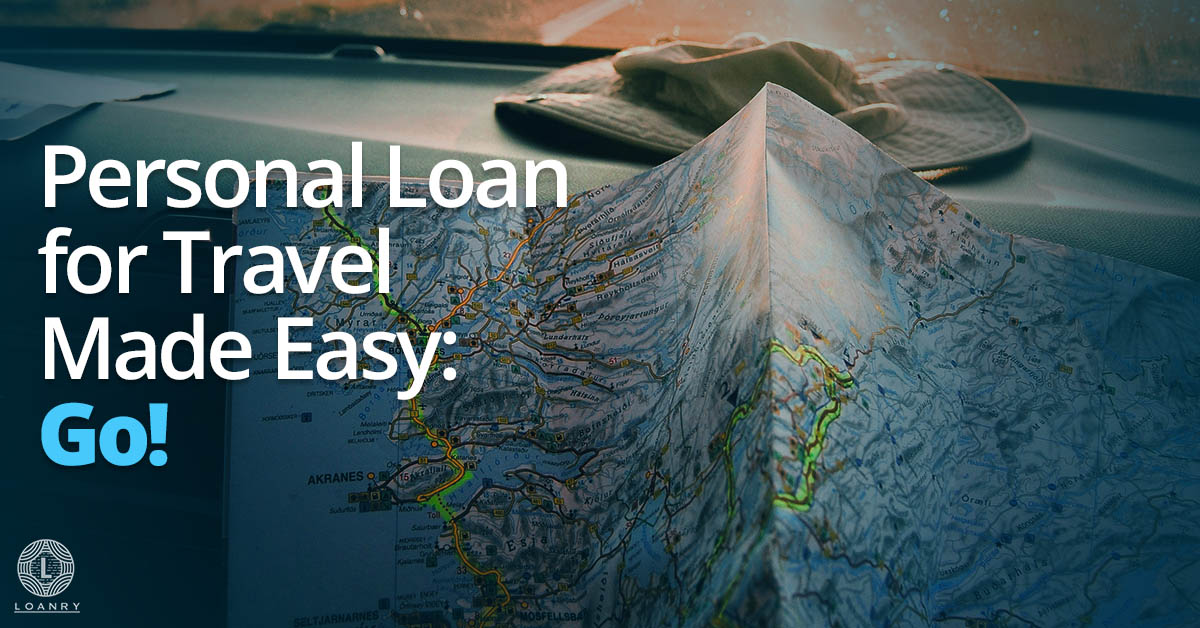 Remember when you were a kid and you dreamed of traveling all over the world? That was so exciting to think about. Now, that you have to pay for those dreams, they are not as exciting. Let's face it, traveling is expensive. The expenses add up quickly. Often the cost of a vacation prevents you from actually taking the vacation. There is nothing worse than working hard every day and not being able to afford a break to travel to all the places you dream. It may seem like you have no options, but do not give up yet. There are many options available to you. Among which taking Loans to Travel the World.
You just have to know where to look. There are loans to travel the world and other ways to save money. You now have access to so much information online. Use it to your advantage and do some research about your destination. It could save you money. In the meantime, continue reading to find out more.
Can I Get A Personal Loan for My Travel Plans?
Yes, you can get loans to travel the world or personal vacation loans. No matter what you call them, they are all personal loans. A personal loan for travel is money loaned to you from a lender, typically a bank or an online lender. You pay back that money in a regular monthly payment for a set number of months. Usually, the loan is from three to five years. Personal loans have interest charges. The amount of the interest you pay is directly related to your credit score. Personal loans are unsecured loans, which means they do not have collateral. You do not have to use your house, or car, in order to secure the loan. These types of loans are a little riskier for the lender.
Once a lender approves you for a loan, you can use it any way you wish. It is for your personal travel finance. You can use it on airfare, hotels, and additional transportation. You can also use it on food and drinks, and entertainment. Not to mention souvenirs. If you wanted, you could use it on debt that you currently have so that you have the freedom to spend a little more money. There is really no limit to how you spend your loan. Keep in mind that your intention was to find loans to travel the world. If you spend it on other things, you will be in a worse position.
Can I Get a Vacation Loan With Bad Credit?
Yes, you can get a vacation loan with bad credit. There are some things you should know about obtaining a loan with bad credit. Credit scores range from 0 to 850. Anything over 700 is good to an excellent credit score. Below 700 is where it starts to get touchy. Anything below 650 is considered bad. Most people do not know that the late payments are the number one reason for a low credit score. Lenders see those with a credit score under 650 as high risk and may not lend money to you. You can still find lenders willing to give you money. You need to shop around for them. But, you will have higher interest.
A personal loan could help your credit score go up if you make payments timely. In that case, a personal loan is a good idea if you are able to make the regular monthly payments. If you cannot make those payments, you should reconsider obtaining a loan.
Be Carefull About Choosing a Lender
Credit unions and online lenders are willing to give money for a personal travel loan. If you decide to use an online lender for loans to travel the world, make sure they are a reputable lender. Some companies are looking to scam people. They feel that people in desperate need of a loan are an easy target. Do not fall into this trap. Be sure to know the information about the lender. Be sure to read the fine print, so you know all the details of the loan agreement.
The Pros and Cons of Getting a Personal Loan to Travel
Just because there are loans to travel the world, does not mean that you should get one. You are the only one who knows if you should take out a personal loan to travel. You have to decide if this really is the best option for you. There are many things which you should keep in mind when making this decision. There are pros and cons to obtaining a personal loan.
Ok, There are Negatives…
The negatives are that you are acquiring more debt. Do you really want to take on more debt for a vacation? Your answer may be absolute! However, you are the only one that can provide that answer. You are committing yourself to pay back this money over the next three to five years. You run the potential risk of not being able to pay back the loan. This causes you to default on the loan. That negatively impacts your credit. You also may have collectors coming after you. Lenders usually do whatever they need to do to get their money. You do not want to put yourself in a position where you have a bill you cannot pay.
…But Don't Forget About the Positives!
On the other hand, there are some positives, too. If you know that you have a consistent flow of income after your vacation that you can use to pay back the loan, it might be a good idea. Having an emergency? you may have to take out a personal loan to pay for your travel. Obtaining a personal loan may help your credit rate increase. If you make consistent and timely monthly payments for the duration of the loan, it could improve your credit. If you get a loan, make sure there is not a penalty for early payoff.
Even with the positives, you still must make sure that this is the best option for you. Deciding to take on more debt is a choice that should not be made lightly. You should carefully consider all of your options, including cutting costs and saving money before taking a vacation.
Are There Other Ways to Finance Travel?
Perhaps instead of loans to travel the world, you only need a small amount of money. Or you are looking to only finance a specific item, like airline tickets. There is some fly now, pay later companies that can assist with that. These companies are willing to pay for your airline ticket. Then you pay them back over time. There are three major companies offering this service. Each of them operates a little differently.



Affirm is connected to Cheap Air and Expedia. When you shop on these sites and put airline tickets in your cart. You then select Affirm as your method of payment. They do a soft hit to your credit report. They require the price of your ticket to cost at least $100. Give you the ability to pay them back in 3 months, 6 months, or 12 months. They charge interest on the ticket. They do not charge any other fees.
Do You Know Airfordable?
Airfordable wants a screenshot of the airline ticket you want to purchase.

You simply upload the image to their website. They require you to give them a deposit. You must make all payments and pay off your airline ticket before you get your ticket. This is the only one requiring you to pay the entire cost of the ticket before you can use it. You only have three months to pay for your ticket. Your ticket must be in excess of $200. If you do not pay for your ticket in the months, the ticket is canceled. You do not get your deposit. You get back all other payments you made. They charge a one-time service fee. The fee can be as much as 10 percent or 20 percent of your ticket price.
Should I Use A Credit Card To Pay For My Vacation?
Loans to travel the world are not the only option. You do have the option of using a credit card to pay for your vacation. This option also has positives and negatives for your consideration. Credit cards often have a high percentage rate. You may be able to get a personal loan with a lower interest than a credit card. With a credit card, you are limited by your credit limit. You cannot spend any more than your allowable limit. However, every time you make a payment, that frees up more credit you can use.
Your monthly payment amount is changeable each month based on how much money you have spent. If you are spending more than you can afford, you may only be paying off the minimum payment. Typically doing this does not even cover the interest fees. You may get hit with late fees or over the limit fees. Paying the minimum payment really never gets the credit card paid off.
There are Some Benefits to Using a Credit Card
You can find a credit card that has a zero percent interest. This is better than a personal loan because you are basically borrowing money with no fees. You can also find a credit card that gives you cash back on your purchases. This way you can make money when you spend money. In a way, it adds a discount to the cost of your vacation. When you use a credit card, you only spend the money you need. You only have to pay back the money you need. As long as you are being responsible, you could spend less money using a credit card. If you use a credit card responsibly and make large payments, that may be the way to go over loans to travel the world.
How Can I Save Money On My Travel Plans?
Before making the final decision on loans to travel the world, you should consider all other options. Look at ways to cut back on the expense of your trip. Find ways to pay off some of your debt before planning your vacation. There many ways to plan a vacation you can afford. You just need to know where to make cut costs. Search for deals and discounts for the trip you wish to take. We have access to so much information online, use it to your advantage.
Be flexible with the dates and time you want to travel to save money on your trip. If you go during the off-season, the prices are cheaper. If you travel at night, it typically costs less.
Find out where the locals eat. Typically places off the beaten path offer the best food and the best price. Take public transportation when you can. A bus or subway is cheaper than renting a car and parking. Looks for free things to do at your destination. You can often find free tours or free entertainment. Doing a little research ahead of your trip can save you a lot of money.
How Can I Save Money For My Vacation?
Consider savings money to use for your vacation before anything else. There are many ways to save money. First, you should use a trip calculator to determine the cost. Once you know the cost, then you know how much money you have to save. Open an account specifically to save funds for travel. Do not take any money out of this account unless it is to pay for your vacation. Create a budget so you know how much money you can save per week. Then, start looking for ways to cut expenses.
Look for items for which you are paying that you do not use. Get rid of the gym membership that you have not used in a year. Magazines or newspaper subscriptions that you do not read. Cancel them. Now is the time to consider cutting out an expensive habit. Do you smoke? Now might be the time to quite. You could save thousands of dollars a year if you quit smoking.
Only buy things that you absolutely need. Do not do any spending on things that are nice to have. Remember, your vacation is nice to have, too. Lower your utility bills. Changing the temperature on your thermostat will save you hundreds of dollars. You will not notice the change in temperature too much, but your bill lowers significantly. You will get used to the change in temperature in your home quickly. Also, you should consider a part-time job or additional income to pay for your vacation costs.
Conclusion
You want to travel. You know there are loans to travel the world. But, you do not know if a loan is right for you. Before you consider a personal travel loan, you should see if you can save the money. Are you able to cut enough expenses that you can pay for your travel? Is your trip far enough away that you can save up the money? Are you able to get a part-time job to earn the money? You are the only one who can answer those questions.
If you are not able to do those things and you are considering a loan, make sure you can repay it. The most important factor is obtaining a loan is paying it back. If you know you cannot pay back the loan, do not get one. The only things that dos is put you in a worse financial position than you are in right now. You do not want to make your financial situation worse by getting a loan.
If you believe that you can pay back the loan every month, then it might be right for you. Consider your credit score. If you have bad credit, you can still get a loan but you have to shop around. Lenders are less willing to give money to someone with bad credit. You have higher interest payments and a less than ideal repayment schedule. You should keep all of this in mind when deciding if a personal loan is right for you.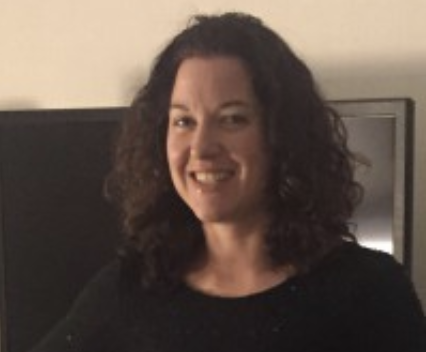 Julia Peoples is a long-time business manager focused on providing decision making assistance to the public. She works with people at key points of their lives who are making important retirement and financial decisions. She has had many articles published that educate the public on sound financial decision making.
Julia writes for those who are working towards financial freedom or a better understanding of how finances work. She has shared her financial insights with individuals on a one on one basis for years.