How Can You Use a Personal Loan for Travel?
Use a Personal Loan for Travel
There is no question that if you are participating in the rat race, the only winners will be rats. After so much stress and competition to buy the biggest and best of everything, it is now pretty much universally acknowledged that the secret to happiness is to "spend your money on experiences, not things".
Travel is by far one of the best kinds of experience. One cannot travel without changing, and the person you are when you return is not the same person as when you left. You may travel to see beautiful sights or experience different cultures, but getting away from your home area is the best way to change your perspective. You will look at everything in a new way, and your perspective about everything will change.
Most people make excuses about why they don't travel, and the biggest reason people give is that they don't have the money. That is a poor excuse, because if you wait until you have the money in hand, you will miss out on all the time and experiences you could have had.  Once you see how easy it is to use a personal loan for travel, you won't have any excuses not to live out your dreams.
Should You Take Out  a Personal Loan to Travel?
You should only use a personal loan for travel if you do it right. It doesn't make sense to go into debt for a trip and still be paying for it many years down the road, struggling to get by because of your debt.
The important thing is to make a budget and plan ahead. Compare all your options, including different kinds of travel loans. Consider the rewards offered by each, the interest rates, and the length of time you will need to pay them off. Don't borrow more than you think you can handle, but don't be unreasonable about how much your trip will cost.
Benefits of Using a Personal Loan for Travel
There are several benefits you will reap when you use a personal loan for travel. You can wait until you need the money before finalizing the loan, and then the money will be deposited into your account quickly. Unlike many other kinds of loans, a travel loan will have a fixed interest rate, so you can plan ahead. You won't get a cash advance fee or the high interest rate of a credit card cash advance.
How to Get a Personal Loan for Travel?
Anyone who wants to use a personal loan for travel will be surprised at how easy the process is. You can find a travel loan lender online, where you will provide your information in a form. You will need to know your basic identifying information and income. Once you have submitted your information, you will know quickly once you have been approved. We will compare the best loans you may be able to get, in order to find the best one for your particular needs. Start here:
Once you have been approved so you can use a personal loan for travel, the money may appear in your bank account very quickly.  That will give you time to go ahead and get started making reservations for your trip. One of the best things about the process when you use a personal loan for travel is that if you plan carefully, you may have your loan paid down significantly before you even leave on your trip. That means that you can go ahead and start getting ideas for your next trip while you are experiencing your current travels.
Ways to Use a Personal Loan for Travel
1. Transportation
Depending on where you plan to go, transportation could end up being the biggest experience for your trip. You will have much better luck if you plan your trip as far in advance as possible, because you will be able to find the best prices if you research and compare the costs and make reservations early.
2. Food and Drinks
When you are at home, you probably don't think too much about how much food and drinks cost beyond your regular grocery bill. When you travel, you have to take care of your needs on the go. Even if you book a cruise, you may need to factor in the money you will need on the trip to the dock.
Eating and drinking at vacation destinations can cost much more than eating at your home. Most people on vacation don't use a kitchen, even if they have access to one. A vacation is a time to kick back, not a time to cook and clean. You will need three meals a day plus whatever snacks you normally eat, besides the drinks you will need to stay hydrated during your travels. It is vital to drink and rest well while traveling so you always feel your best. You may even need to use a personal loan for travel expenses related to food.
3. Lodging
This can be one of the most exciting parts of your trip. You may be like me, and only use your lodging as a place to store your luggage and rest between adventures. In those cases, you can find deals online where you can stay for a week or a month at a time for bargain prices.
If you want a fantastic experience, you can have that too. There are vacations where you can sleep under the stars , luxurious hotels and comfortable bed and breakfasts. If you want to stay in a truly unique place, it won't have to cost you an arm and a leg. With online vacation loans, you can reserve in advance to get the best price available.
4. Entertainment
When you go on vacation just to relax, you may not care about entertainment. But if you are traveling away from home, you should at least consider the special kinds of entertainment you can enjoy on your stay.
Not everyone realizes that St. Louis is famous for jazz, or that Seattle is home to a science fiction museum. You will miss out on some fun and interesting escapades if you never step off the beaten path. Try paragliding or ziplinging, visit a music club, or do something else you always thought looked amazing. If you haven't already, make a bucket list and start checking off items.
5. Things to take with you on your journey
This is another area where you will need to plan ahead. If you are flying, you may not feel like there are many items you will need to bring with you. However, there may be special things that you need or that make your trip more comfortable.
If you don't already have a passport, you may need one to fly, or even to take a cruise. A good travel pillow will be small and easy to carry, but could save you significant neck strain and make it easier to rest when you have down time. If you are visiting another country, you will probably need adapters so you can plug in your electronics, like your laptop and cell phone.
Make sure you have comfortable clothing appropriate for the location you are visiting. That means walking shoes, sunglasses, swimwear and regular clothing suited for the weather conditions. You can also bring some snacks, like crackers, dried fruit and chips. It's not the end of the world if you forget something — the place you are visiting will have everything you need, but it is easier and cheaper to bring it with you.
Average Vacation Cost for Americans to Help Build a Travel Budget
The average vacation cost of a single American is about $1,145, and $4,580 for a family. That seems like a lot, but it will vary a lot.
Because vacationers usually eat out, a family of four will spend about $132 every vacation day just on food. Some locations are more expensive, like New York and Disney World. Travel guides will help you estimate how much you will need per day for your trip.
Best Ways to Save for Travel
It may seem impossible, but you can save money for your trip. There are some travel finance saving secrets that will help you. The first thing you need to do is figure out how much money you will need to save, so you can make yourself a budget. Part of the budget will include the information on how much you think the trip will cost and how much you want to borrow with a travel loan.
Setting up a bank account
Instead of saving money in a jar, or in your regular account, set up a separate bank account just for your trip. Some banks have Christmas or birthday clubs where the fees are cheap or free. Having a separate account will keep you from dipping into it.
Cutting unnecessary expenses
One important way to save is to cut out unnecessary expenses. Get a coffeemaker so you don't have to pay for coffee every day, and don't eat out so much. You shouldn't cut out the entertainment budget entirely, but go to a matinee when it won't cost much and say no at the concession stand. Drinking and smoking are two very expensive habits, and cutting them out will save you money and make you feel better. There are also probably free shows at your local library or university that offer high quality entertainment.
Saving on a regular basis
You can also save money on a regular basis by keeping your heat low and turning off lights when you leave a room, to cut down on utility costs. Cut out cable, and evaluate how much water you use. Good habits will make you feel better about yourself for protecting the environment, too.
Selling useless stuffs
You can even sell some of your belongings to make some extra cash. Organizing a yard sale, or taking books and movies to a second hand store are also good possibilities. You can even sell items online, but be careful if you do. Meeting strangers can be dangerous, so many local police departments allow people to exchange goods for money at the police station.
Other examples
Look around and see if there are any other ways you can save money. Do you have a club or gym membership you don't really use? Do you have an extra bedroom just sitting empty that you could be collecting rent on? You can even make side money in a part-time job. Anything you save will be money you don't have to pay back later.
How to Plan an Affordable Vacation
Because a big chunk of your travel cash will go toward transportation, you should look for savings there first. If you plan on flying, you can use some well trusted sites to find the lowest fares. Sites like Tripadvisor  and Expedia  will help you compare different flights based on the day of the week you fly and other important factors. They often also offer discounts if you rent and automobile and book your room at the same time. Feel confident knowing you can use a personal loan for travel to get the package that works best for your own timing.
You can rent a vehicle through one of those sites, but don't forget to look for discounts that you may already have access to. If you are a member of AAA , if you are a state employee, or even if you have a discount book, you may be able to save money with a special code. Booking a train or coach in advance can also offer significant cost savings, letting you make your journey at a fraction of the cost. Once you have a ballpark idea of how much you will need, you can get a personal loan for travel to cover those costs up front.
Final Thoughts
One of the most stressful things about traveling is the fear that you may not get to make such an amazing journey again in your lifetime. Use a personal loan for travel so that you can keep living out your best dreams for as many years as you are able.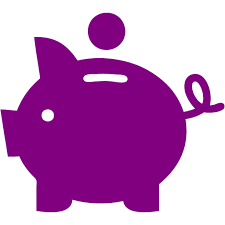 Lisa D
( Loanry® Finance Contributor )
Lisa has practiced primarily in two fields, law and libraries, and has conducted research and written necessary papers for both disciplines. She has studied social sciences, languages, and computers. She also writes for various personal finance blogs and shares a passion for teaching consumers how to budget and save money.
Traveling is a hobby, but something she has turned into her own kind of adventurous pursuit. She has traveled on a shoestring budget, taking local buses instead of taxis and going to grocery stores instead of expensive restaurants.
Lisa has her Doctor of Jurisprudence from Indiana University, and practiced law for several years.