Loan for Traveling Abroad: A World Awaits
A vacation is a perfect opportunity to create unforgettable memories with friends and loved ones. However, to make the most of the holiday period, there needs to be proper planning. Whether you are looking to travel alone or as a family, financial planning will go a long way in facilitating a successful trip. With the costs associated with traveling abroad today, such vacations are beyond the reach of many.
The good news is that you can take a loan for traveling abroad to make sure that you can afford a trip when you really need one. A vacation loan is a type of personal loan that can be used for travel expenses and other related costs.
A Vacation Loan for Your Travel
Today, numerous lenders offer consumers vacation loans. As such, you may be confused when shopping around for travel finance offers for a world trip. We make it possible for consumers to find a lender both quickly and easily. As a third-party that is not in the loan business, we aim to educate consumers on this type of loan. The loan amounts, loan terms, and interest rates vary depending on the lender. However, most world travel vacation loans are usually unsecured.
If you're interested in getting a loan for travel, check out the offer of our trusted partner Fiona, insert your information and you may get offers that suit your needs best:
Here are a few things you should know before applying for a travel loan.
Vacation Loan Financing
Thinking about how to finance your vacation is one of the important steps in planning a trip. Vacation loan financing is increasingly becoming a popular way to explore the world and experience its beauty. However, before taking out a loan for traveling abroad, you should familiarize yourself with the product. Such knowledge will also come in handy when choosing the lender to work with.
What is a Vacation Loan?
A vacation loan is just a personal loan used for travel expenses. Individuals who find trips to be too expensive to take can use these facilities to travel the world. Just as with other personal loans, a vacation loan has a set repayment term, with monthly payments to cover both the principal and interest.
The Cost of a Vacation
When looking for a way to take a break from your everyday routine life, one of the considerations you will have is the cost of a vacation. This will also influence how much you will apply for when taking out a loan. How much you spend while on holiday will depend on the destination you choose, the number of people traveling, the activities you plan to engage in, the duration of the vacation, among other factors. The good news is that individuals working with a tight budget can make economical choices, ensuring a great experience without straining financially.
Factors to Consider Before Taking a Vacation Loan
If you have decided to take a vacation loan, there are several factors you will have to consider. This will help you to make a sound decision and have peace of mind when out there on vacation.
Interest rates – it would be important to think about the cost of the loan before applying. Different lenders have varying interest rates, making it important to shop around before choosing a lender.
Ability to pay – it would be unwise to increase your debt burden in case your income is already committed. This is why you should evaluate your ability to pay a loan for traveling abroad before approaching any lender. Ensure that you take a vacation loan only when you can pay will help you avoid frustrations in the future. Some like to think of it as fly now, pay later, but pay later you will.
Can the trip wait? – While the benefits of taking a trip cannot be denied, you can postpone a planned trip. Instead of accumulating additional debt, taking the trip at a later date will allow you ample time to make proper preparations.
Eligibility – make sure you qualify for a vacation loan before submitting your application for financing. Some of the factors you have to keep in mind include your income and creditworthiness.
Other sources of funding – vacation loan financing is not the only way to fund a successful trip. Other sources of funding can help to reduce the cost of funding your holiday. This includes savings and interest-free loans from friends and family.
How to Get a Vacation Loan With Bad Credit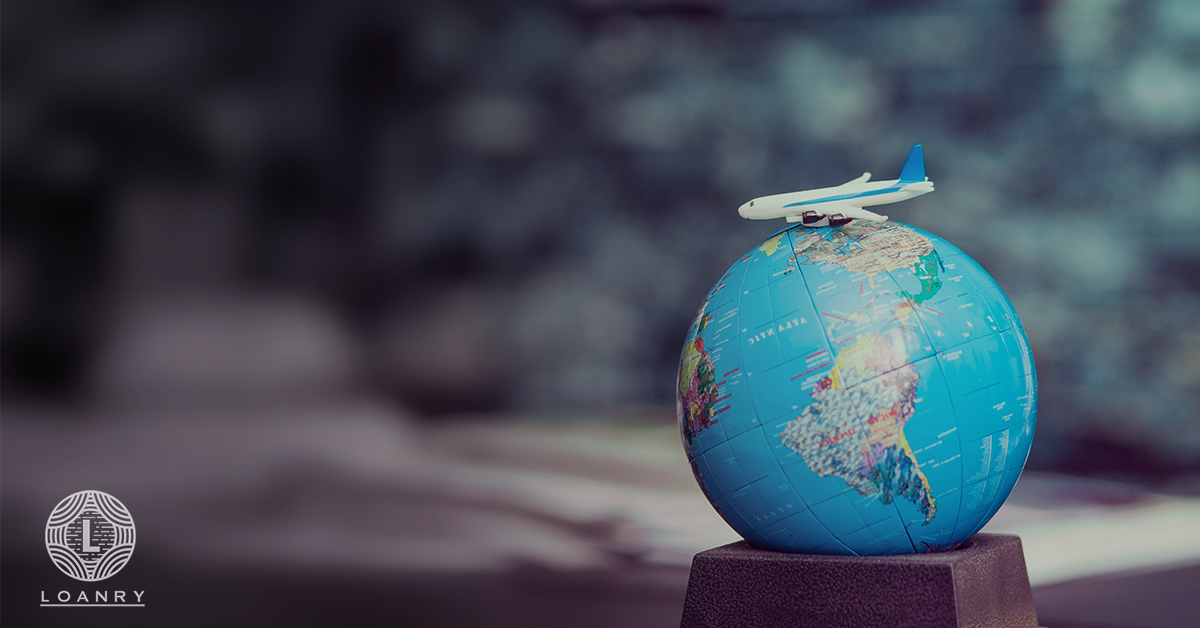 Many people dream of visiting the perfect holiday destinations. If you are keen on taking a loan for traveling abroad, your credit score and history will help to determine whether you qualify for funding. It is important to check your credit score before submitting a loan application. In case you have bad credit, here are some ways to obtain a vacation loan.
Get a Co-signer
Bad credit will have a negative impact on your chances of getting a vacation loan from traditional lenders. Whenever possible, you should try to get a co-signer with a better credit score and income to back up the loan. This co-signer will also help you obtain better loan terms than you would have otherwise been unable to be approved for.
Online Lenders
This is perhaps the easiest way to obtain a loan for a vacation with bad credit. Today, there are many online lenders who offer these loans to help consumers pay for their travel expenses and repay the loan later. To get a good online lender with the right products for you, you should do extensive research. We help consumers locate some of the best and most reliable lenders in the market. Do your research through us to make your dream holiday a reality.
Credit Unions
Another option available to borrowers with bad credit is a credit union. If you are a member of a credit union, you may be in a position to apply for a short-term loan. Credit unions may be a bit lenient, allowing you to access the funding you need with bad credit.
Family and Friends
Just as with any other type of personal loan, family and friends can lend you money for travel. However, this must be treated as a business transaction, with all the installments being paid back in time. Borrowing from family and friends is a hassle-free way of obtaining a vacation loan with bad credit.
How to Use a Personal Loan for Travel
Traveling can make for a fulfilling experience. Once you get a world travel loan, it is important to know how to use the money. Below are some of the expenses you may want to cover with a personal loan for travel to ensure your vacation is memorable.
Transportation
If you enjoy traveling, transportation is likely to be an exciting experience for you. This is also one of the important ways to use the money obtained through a personal loan. If you are to make your trip affordable, you should consider making travel arrangements early enough. This will help you find the best prices, compare costs, and make reservations in good time.
Food and Drinks
There is no doubt that you will have to eat while on vacation. If you are traveling abroad, you may want to sample the local cuisine. Once you get a loan for traveling abroad, you should set aside some money for food and drinks. Kick back, relax, and enjoy delicious food, remembering to stay hydrated while at it.
Accommodation
The accommodation facility you choose during the holiday period will have a huge impact on the experience you have. The decision over whether to stay in a luxurious hotel, short-term rental facility, or hostel will largely depend on your budget. Whichever option you choose, you will have to spend money on accommodation.
Entertainment
A good number of people who travel for leisure set aside time for entertainment. Whether you enjoy sightseeing, visiting museums, engaging in sporting activities, or taking part in the nightlife, entertainment is a great way to relax and reduce stress. If you are to explore the entertainment opportunities in your destination, you will have to allocate enough money for this activity.
Travel Essentials
There are a number of travel essentials you will require to enjoy convenience during your trip. Funds obtained through a loan can go towards buying appropriate clothing, sunglasses, walking shoes, swimwear, a camera, and snacks. You may also want to buy some souvenirs to carry with you when going back home.
This list is by no means exhaustive. There are many more ways of using a personal loan for travel. Depending on your preferences, you should use the money to create a unique and memorable experience. After working hard, you deserve to treat yourself to some fun.
Should You Take a Personal Loan to Travel?
You may be wondering whether you should take a loan for traveling abroad. While this is a great way to finance your trip and pay later, several factors should inform your decision.
The Downside of Personal Loans for Travel
Below are some of the main disadvantages of taking out a loan to cater for your travel expenses.
Taking a vacation loan means that you will be adding more debt
A vacation loan to travel the world is a commitment that you will be paying the lender interest
There is the risk of untimely payments in case you do not plan properly
When Travel Loans make Sense
Although this type of loan has disadvantages, it does not necessarily mean that you should not take the loans. There are instances where travel loans make sense.
When you have consistent income, you will be in a position to repay the loan when you get back from the trip
When opportunities are greater than the downside, taking a vacation loan will make economic sense
In case your debt burden is manageable, you can choose to add on more debt to enjoy the experience
Should you take a personal loan to travel? The answer to this question will depend on your financial situation. When seeking to answer this question, you should think about the factors you should consider before applying for a vacation loan. If you decide to take a loan for traveling abroad, it is important to make sure that you enjoy every minute of the holiday.
Plan an affordable vacation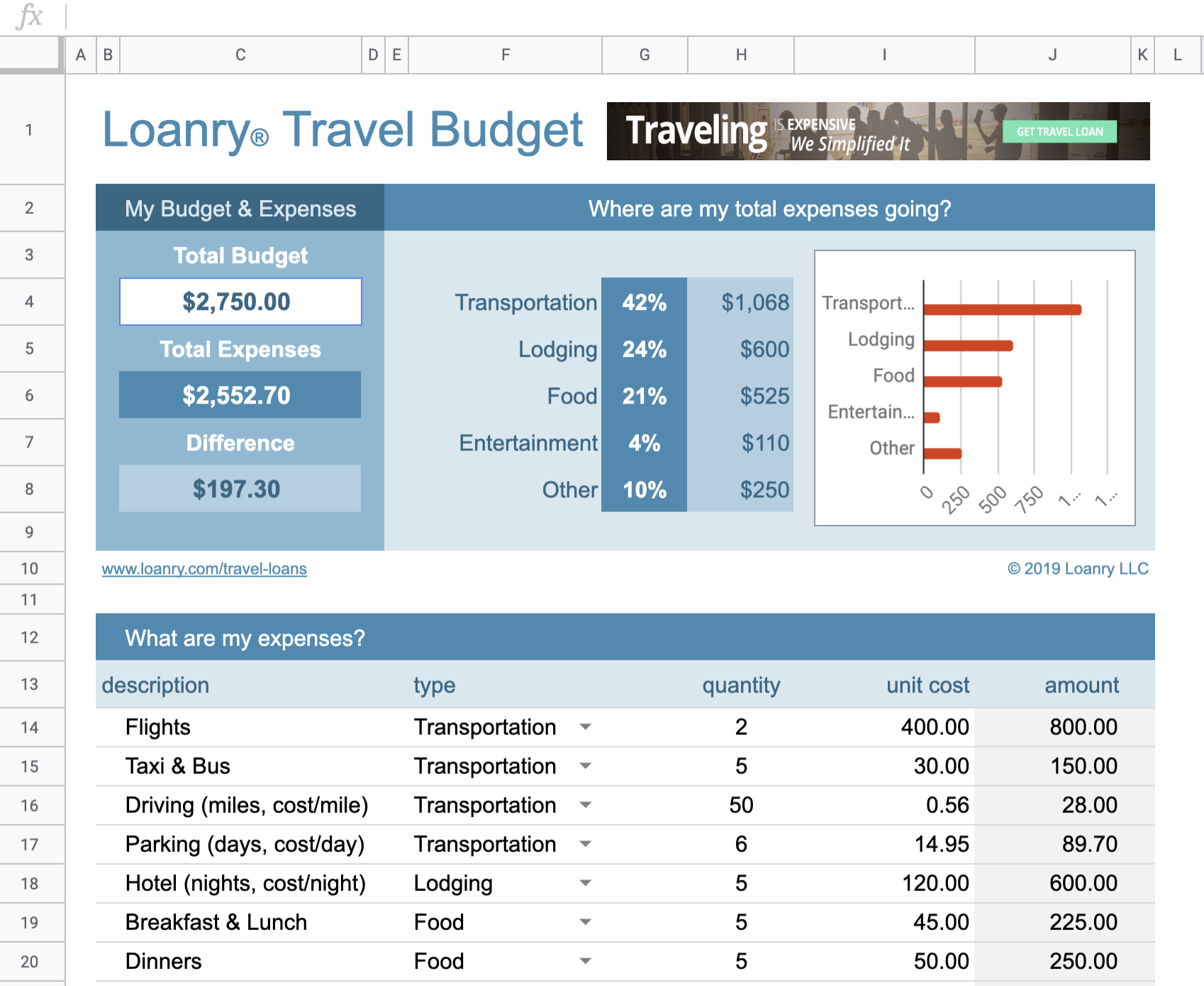 Without proper planning, trips can be very expensive. This is why you should invest time and effort to ensure that your vacation is both affordable and fulfilling.
Here is how to plan an affordable vacation.
Pick the right destination – in case you are traveling abroad, it would be wise to choose a destination with a low cost of living and a favorable exchange rate. Working with a travel agent can help you to identify destinations that will offer fun without straining your budget.
Create a budget – one of the best ways to plan an affordable vacation is to create a budget and stick to it. This will also help to control the amount you apply for as a loan for traveling abroad.
Travel during the off-peak season – in addition to picking your destination wisely, you may want to consider picking a convenient time to travel. Traveling during off-peak season will see you save a lot on expenses.
Look out for discounts – there is a good chance you will get discounts on plane fares if you look keenly. Traveling on off days can also help you save on plane tickets.
Find a great place to stay – expenses relating to accommodation can take up a big chunk of your budget. However, if you look for comfortable but affordable places to stay, you could end up making your trip more affordable.
Choose activities carefully – the activities you engage in during your trip will also affect how much you spend. If you have a tight budget, you should prioritize activities in a bid to save some money.
In the end, even as you seek to plan an affordable vacation, you should not compromise on the quality of your experience. Ensure that you make the right choices so that your trip is both fulfilling and memorable.
Tips to Save Money for a Travel Adventure
The amount you apply for when taking a loan for traveling abroad will depend on your budget. To reduce this amount and the related interest, you should find ways to save money for your adventure. Below are a few tips to help you save money both before and during your trip.
Start a Travel Fund Account
A travel fund account is a great way to save money for an upcoming trip. However, it requires a lot of discipline if you are to see the fruits of saving in a separate account. This will ensure that you do not spend the money on other things or touch the account until it is time to travel.
Cut Out Unnecessary Expensive Habits
There are some expensive habits that could make it difficult for you to save for a planned trip. Such habits could force you to take out a loan while you would have otherwise financed the vacation without additional debt. Cutting out some of these unnecessary habits will make it easier for you to save for travel.
Cut Down on Some Expenses
In case you can do with some of the expenses you incur both before and during the trip, you should consider reducing them. For instance, using public transportation during the vacation can help reduce your expenses significantly. This will leave you with enough money to enjoy your holiday.
Boost Your Income
Instead of purely cutting down on expenses, you can also consider boosting your income. Getting a side hustle will help you save more money for your trip. Part-time jobs such as tutoring, dog walking, becoming a ride-sharing driver, or babysitting are some of the opportunities you can explore.
Look for Travel Deals
Another way to save some money would be to take time to look for travel deals. Discounts on place tickers, accommodation, and other expenses could leave you with money to engage in other activities. In case you find it difficult to get such deals, you can consider working with a reliable travel agent.
Negotiate Credit Card Interests
In case you are paying high interest on your current credit card, you may want to transfer the balance to a card with lower rates. Another option would be to ask the lender to consider lowering your interest rates. In the end, this will reduce the cost of your loan for traveling abroad, allowing you more space to enjoy your time away from normal activities.
Conclusion
With this information, you can make an informed decision the next time you are shopping for a world travel loan. Considering there are many lenders in the market, it would be time-saving to simply the process of searching for a reliable lender. You can do this by working with us to find the best loan for traveling abroad. We allow you to locate lenders and compare loan terms while helping to protect consumers from unscrupulous lenders. All the lenders we help you find are professional and abide by a set code of conduct. So, take a loan that meets your needs and explore what the world has to offer.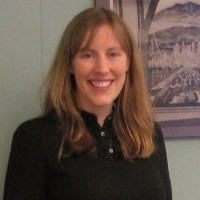 Jennifer is a seasoned finance writer with a special focus on wealth creation and retention. Her pieces have appeared in several leading finance websites and blogs. A creative writing graduate from Southern New Hampshire University, Jennifer believes that proper finance management is a habit, a habit that can be learned through practice and dedication.