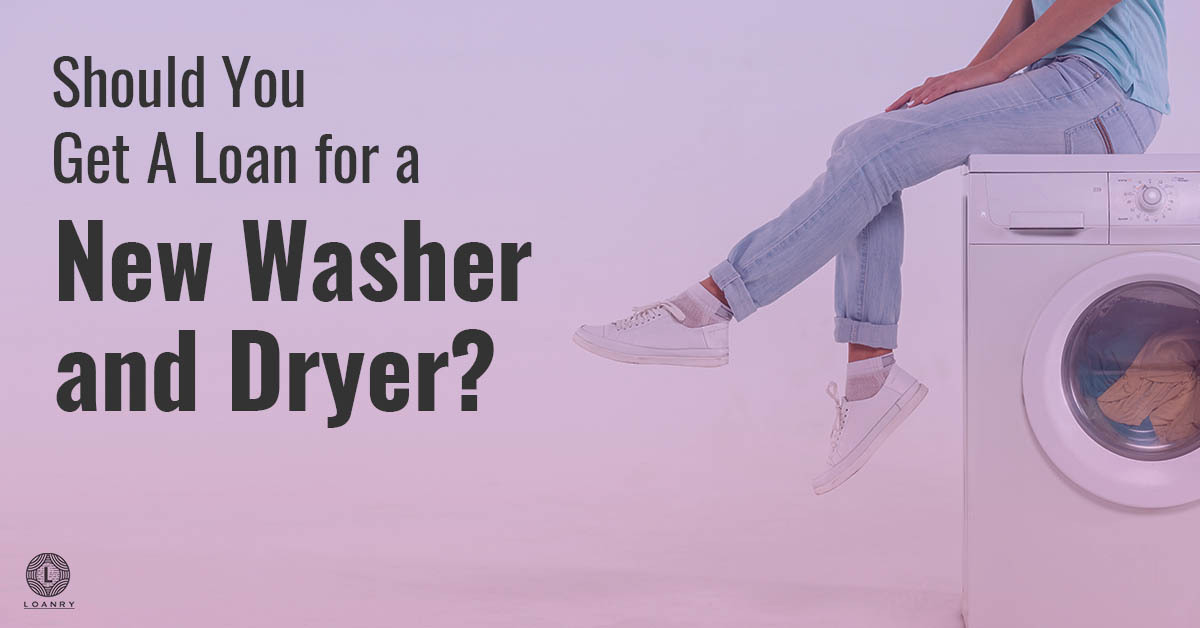 Unless you have a spare $750 to $2,000 in the bank, you'll probably start quickly thinking "I need cash now" if your washer and dryer break down. It is not as if you can go to work or the grocery store in filthy clothes. Since you have to remain clean, you'll need a personal loan for a washer and dryer.
Personal Loan for a Washer and Dryer
Are you surprised to learn that financial lenders offer personal loans specifically for washers and dryers? Since there are some good reasons to get a personal loan for various things, this is actually expected. The truth is you can find a personal loan finance company that specializes in almost any kind of loans – medical, student, home improvement, purchasing a computer, and yes, personal loans for washers and dryers.
Even if you only need to replace one of the appliances, their prices can run pretty high. In fact, depending on the quality of the machine you buy and the number of features, some appliances can vary by a little more than $7,000 in cost.
Dishwasher: $400 to $700
Dryer: $400 to $1,000
Oven: $650 to $2,000
Refrigerator: $900 to $8,000
Washer: $350 to $1,000
You probably didn't plan on your washer or dryer breaking. That means you probably did not have funds set aside for its repair or replacement. Resist the temptation to put this on a credit card.
Avoid a Huge Credit Card Bill
Many reasons exist to avoid making a major appliance purchase on an existing credit card, or worse, taking out a new credit card to cover the purchase. If you compare credit cards and personal loans, you will see that the reasons for getting a personal loan outweigh using a credit card for buying a new appliance. The top three reasons to avoid slapping this on a credit card are:
The interest rate,
Increase your utilization rate,
You reduce your available credit for emergencies
The Interest Rate
Those with amazing credit and a great job can qualify for zero interest or a low-interest personal loan. But, the rest of the world will get gouged. If you have poor credit, you will end up paying up to 25 percent interest. That's one quarter of what the appliance cost you're your washer and dryer cost $1,000 combined, you'll end up paying an extra $250.
Increased Utilization Rate
Putting a huge purchase like appliances on your credit card lowers your credit score by increasing your credit utilization, also called the balance-to-limit ratio. Creditors look at this second only to your payment history. In order to keep your credit score healthy, you need to keep your credit utilization score under 30 percent. You can calculate your credit utilization to check your ratio:

Reduced Available Credit
The obvious reason to not use your credit cards is that you will reduce your available credit remarkably. That means if you have a genuine emergency like your car breaking down on the side of the road you may not have enough open credit to take care of the problem.
The answer is that if you cannot wait and save up the money for the appliances, you take out a personal loan for a washer and dryer. So, what exactly is a personal loan for a washer and dryer, also known as an appliance loan?
Appliance Loans Defined
There are many reasons to get a personal loan, but the term appliance loan describes a personal loan specifically for the purpose of purchasing a new appliance. It is typically an unsecured loan offered by a private lender or through a financing agreement with the appliance store or home improvement center. The diversity of sources for these loans results in a wide variation in loan rates and terms. Typically, the variation spans a vast berth:
Loans of $1,000 to $100,000
A repayment term of six months to seven years
A range of interest rates that starts at five percent and goes up to 20 percent
The wide range of loan amounts owes to the fact that a personal loan for a washer and dryer falls under the umbrella of home repair loans, including home repair loans for bad credit. This type of loan has less impact on your credit score than a credit card. You also obtain the funds quickly, generally within one week.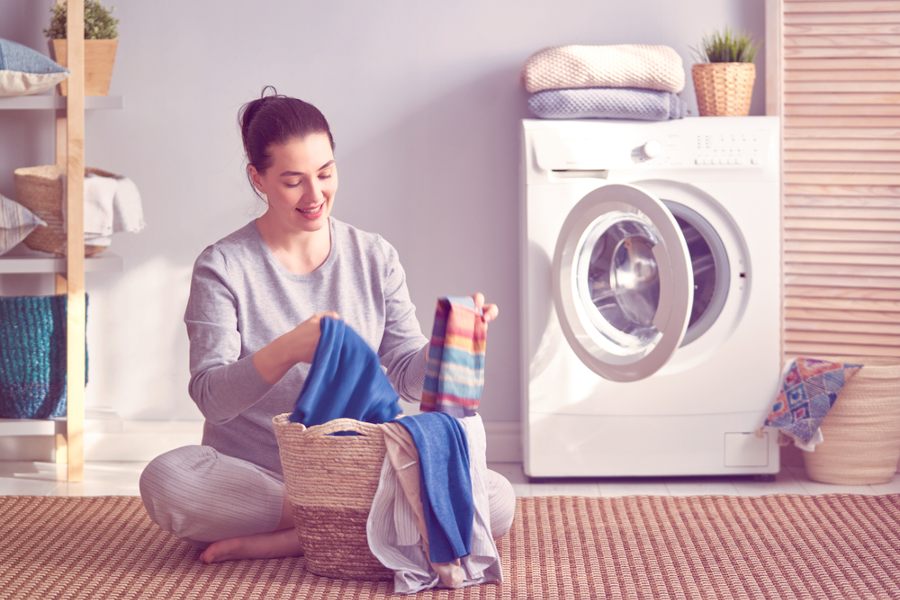 The Process of Applying
Lenders of this type frequently offer an online application. This simplifies the process and lets you complete the financing process before shopping. Knowing that you have the money to purchase a range of possibilities provides you with more buying leverage.
While the final decision and funding might take a week, many lending institutions update your application status within 24 hours. You may need to provide additional information to the financial lender. If that occurs, the lender will schedule a verification phone call with you. They may have you upload additional documents and information which they will verify. After verification, the lender will send you a promissory note to sign. This may come as an online document that you can e-sign. After you sign and submit it, the financing institution transfers the funds to your bank account.
Loanry

Provides You With Another Method

While Loanry does not make loans, it may help you find a lender. The lender ultimately decides on giving you a loan or not, and you accept the terms, you might find the loan you need for a new washer or a dryer.

So how does it work? Even though Loanry does not lend, it offers space to lenders so they can communicate with potential consumers. It works similarly to a shopping mall, but instead of getting clothing, you shop for loans.

Institutions that participate offer various types of loans from car loans to student loans to home repair loans for bad credit to general-purpose emergency installment loans. If you are interested in this kind of service, here's what you need to do:
Go to Loanry.com
Choose the type of loan you need and the amount you need
Complete a form with your information
Loanry then goes through its database of financial institutions and it may find a lender for you. If this happens, you need to fill out that lender's application and make sure to leave enough time for that, since it takes longer.
Another way you can use Loanry is by utilizing their money tools. This way you can compare lenders and gain better insight.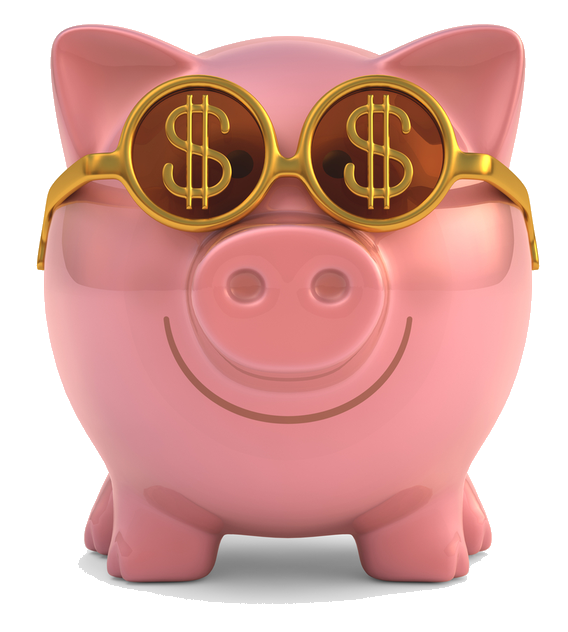 Saving Money on a Personal Loan for a Washer and Dryer
You do not have to go broke to have a washer and dryer in your home. In fact, even if you have to take out a personal loan for a washer and dryer, you can save money doing it. Implement these six tips to save money on your major appliance purchase.
By combining these six items you can save a remarkable amount of money on your appliance purchase. For example, you might find a store with free delivery that offers price matching. When you find a terrific price on a refurbished unit at another store that the retailer with free delivery also carries, you can nab a washer and dryer combo for a teeny, tiny price.
Discount Retailers: Costco and Sam's Club
Perhaps your appliance shopping will lead you to search for a personal loan for a washer and dryer from a major discount retailer like Costco or Sam's Club.

There are trade-offs to these discounters. In a Consumer Reports satisfaction survey, Costco earned the highest ratings possible for its prices on major appliances. Costco also received the lowest ratings possible for its product selection. Their appliances are sold only on Costco.com with a limited selection of display units in warehouse stores. You'll find less than 100 models from which to choose. That includes all available electric and gas dryers. The selection includes only major manufacturers like LG and Whirlpool.
Finally, beware that getting your new washer and dryer delivered can take a while. At Costco, the delivery service requires two to three weeks. Sam's Club offers a similar set of options. Its delivery also includes a haul-away of your existing washer and dryer. You'll still need to visit the laundry or dry cleaners for a few more weeks with these options though.
Pros and Cons
While you may save a little because of your membership to these discount stores, you may sacrifice selection. That chalks up to cutting down your number of available makes and models for price comparison. Avoid only considering discount store retailers. You may also end up having to buy accessories if you purchase a set of appliances from a discount store. Costco, for example, sells front-load machines that require pedestals. The machines do not cost as much as regular washer/dryer combos, but the pedestals cost $500 each.
By getting pre-approved for a personal loan for a washer and dryer, you open up your selection of retailers and improve your chances of landing a really great deal.
The upside of these stores is they typically offer a two-year warranty outright. They also usually include their delivery fee in the price quoted on their website.
Your Personal Loan for a Washer and Dryer
You won't obtain your personal loan for a washer and dryer the same way your next door neighbor will. What worked for them may not – and probably won't – work for you. That is because you both have different credit histories, credit scores, jobs, and appliance needs.
The quickest way to obtain a personal loan for a washer and dryer remains Loanry.com. Before you visit Loanry to begin your quest though, visit Creditry.com to learn about your current credit situation. You can obtain your credit score without creating a hard hit to your credit report. You can educate yourself on the options available to you. Your credit score will fall into one of the following categories: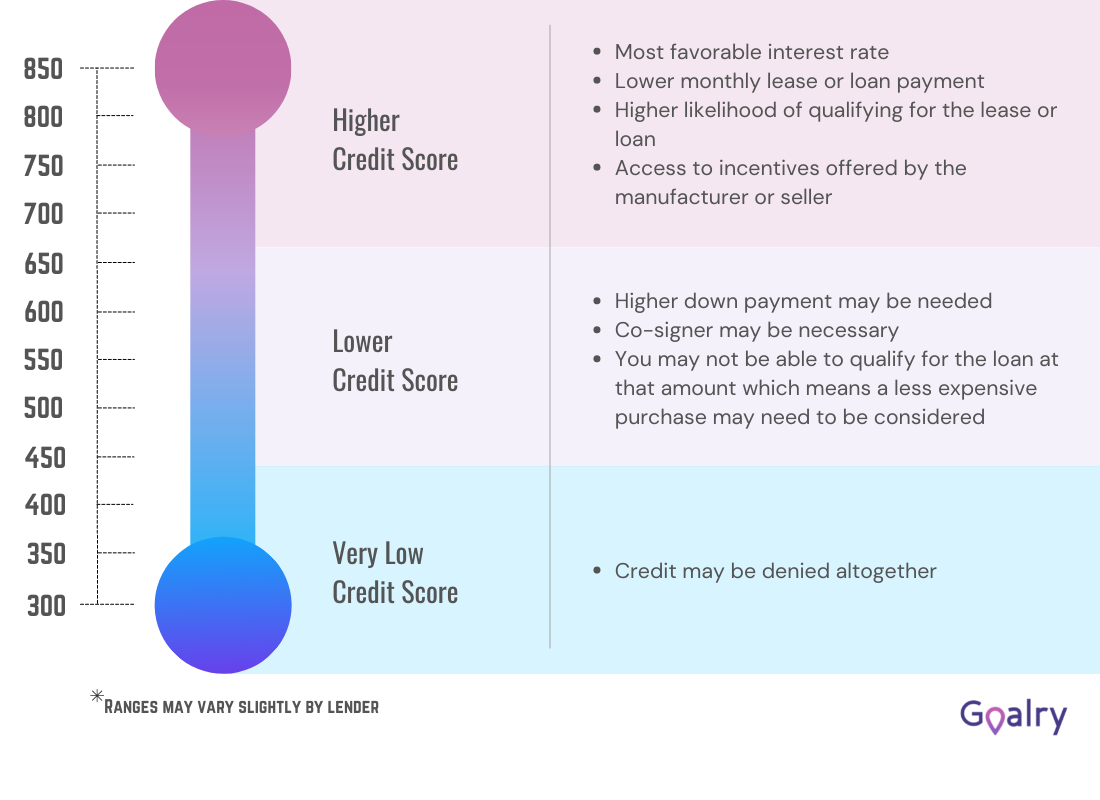 Conclusion
You may decide that you need to improve your credit score before applying for a shopping loan for a washer and dryer. You might see mistakes on the report or notice entries that do not actually belong to you. A creditor may have reported late payments, but you can prove that you made them on time. Take the time to refute the incorrect information before you apply for your personal loan for a washer and dryer. You will improve your chances at approval and at obtaining a lower interest rate. Then, visit Loanry.com to jump-start your loan search.

Carlie Lawson writes about business and finance, specializing in entertainment, cryptocurrency and FOREX coverage. She wrote weekly entertainment business and finance articles for JollyJo.tv, Keysian and Movitly for a combined seven years. A former newspaper journalist, she now owns Powell Lawson Creatives, a PR firm, and Powell Lawson Consulting, a business continuity and hazards planning consultancy. She earned BAs in Journalism and Film & Video Studies from the University of Oklahoma. She also earned her Master of Regional & City Planning at OU. Her passion lies in helping people make money while reducing risk.