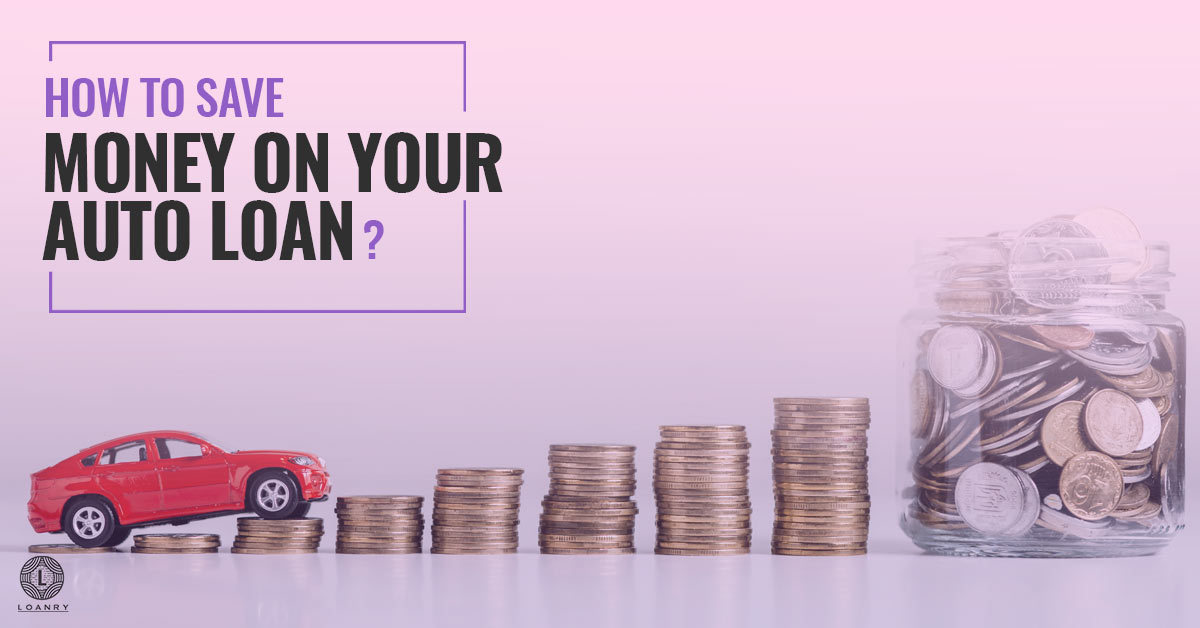 Buying a car is one of the most expensive purchases you will make. Although you may not be able to do anything about the rising auto prices, you can save money on your auto loan by lowering the interest rate you will pay. When using auto finance options to pay for a vehicle, you will end up paying a higher amount when compared to the actual value, thanks to the interest. By the time you finish paying of the loan, the value of the vehicle has gone down significantly from when you bought it. Paying with cash may be a better way to purchase a vehicle but it's just not a reality for most people.
Ways to Cut the Cost of an Auto Loan
If you are hoping to save money on your auto loan, there are some ways you can cut down on the costs.
Work on Your Credit
The terms of an auto loan will be based on your credit. If you have perfect credit then it's easier for you to get the lowest interest rate. But if you don't then you may have to pay more. If there are issues with your credit and you don't need to get a new car right now then consider waiting until you can work on your score. Just a small decrease in the interest rate can save you a lot of money over the lifetime of the loan.
Don't Borrow Too Little
If you only need a few thousand dollars to purchase a new vehicle then don't get an auto loan. Instead, save money. Since small loans are paid off quicker than larger loans, the bank doesn't make as much money. Smaller loans will have a higher interest rate than bigger loans so the bank can make more money off you. If the car purchase is an emergency then this may be the only option you have.
Refinancing Your Auto Loan
One of the ways to save money on your auto loan is by refinancing. You need to carefully look at your current situation to see if you are actually getting a better deal.
The first step is finding how much you owe on your existing loan. Then find out how much interest you will pay on the existing loan. Add together the remaining amount owed and the estimated interest payment and this is the number you want to beat with your new loan.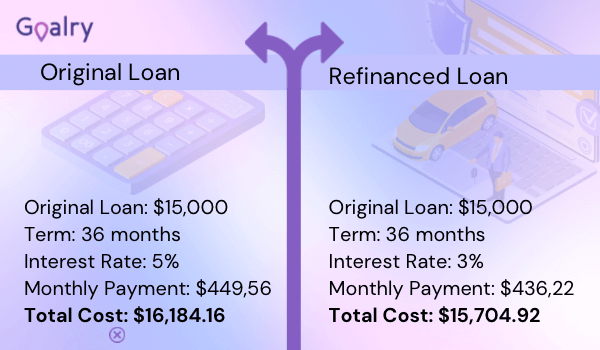 Don't Get a Loan at the Dealership
The dealership is the middleman when selling you a car and also the middleman when you are set up with a lease or loan. Middlemen always get paid and the person that is paying is you. You should get a financing quote from the dealer because it may be a good option but if you don't get other quotes, you could be paying too much money. You are doing some shopping around for your car so you should do the same for the loan.
Buy a Cheaper Car
This may seem like obvious advice but many people are in a habit of purchasing more than they can afford. Do you need to purchase a new car or can you get a pre-owned model? Do you really need a luxury car that will just put you more in debt? It's worth considering if you are looking to save money on your auto loan.
Will I Save More Money if I Lease or Buy?
Buying a new car can be overwhelming and one of the decisions you are faced with is whether or not to lease or buy.
Buying a Car
Purchasing a car is one of the straightforward ways of getting it and you either pay cash or use a loan to cover the cost. The great benefit of buying a car is that one day you will own it and be free of vehicle payments until you decide to purchase another one. The car can be yours to sell at any time and you won't be locked into a fixed ownership premium.
Car insurance premiums can be lower and you don't have to worry about any mileage restrictions. The downside is that there will be a higher monthly payment. Dealers may also require a down payment so out-of-pocket costs will be higher when buying a car. As you pay down the loan you have the ability to build equity in the car. However, this may not be the case since depreciation can take a toll on the value. Buyers with down payments can find themselves in an upside-down situation where the car is worth less than what the buyer owes.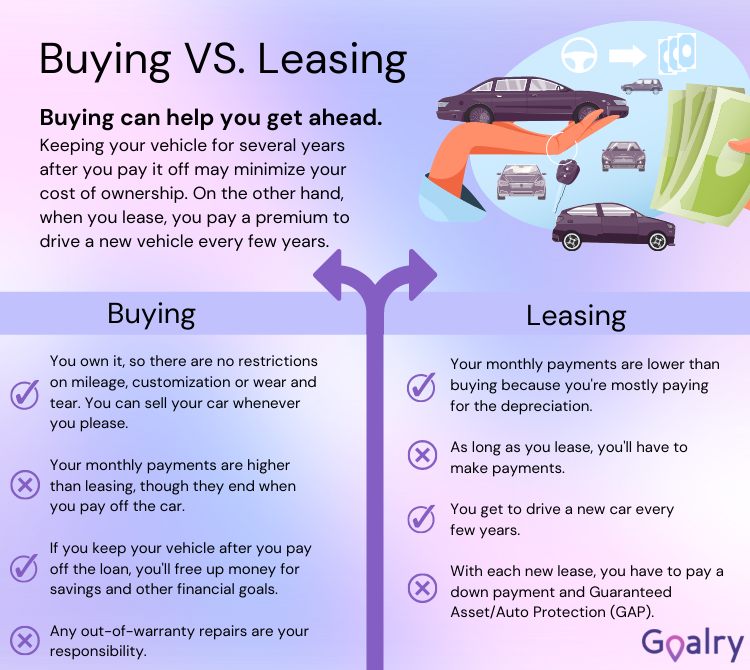 Leasing a Car
For those who haven't leased before, the process can seem confusing. There are some benefits to leasing a car. The greatest advantage is the lower out-of-pocket cost when maintaining and acquiring the car. Leases don't require much of a down payment and the monthly payments are usually lower. You also get the advantage of getting a new car every few years.
The drawback is you have a payment but you never get to own the vehicle. Depending on the lease you choose, when the term is up you could have the option of financing the remaining value, which means you will own it once you finish making payments.
Mileage restrictions also are another disadvantage. If you drive a lot during the year then buying a car may be a better choice. If you do drive a lot, there could be the option for an open-ended lease, which may not have as many mileage restrictions. You may get charged more for insurance for lease vehicles. Depending on your driving record, age, and where you live, the additional cost may be small but it's still something to consider.
How to Shop for an Auto Loan
In order to save money on your auto loan, you have to shop around and shop smart.
Mistakes You Could Be Making with Your Auto Loan
If you want to save on your auto loan, you should avoid making some of these common mistakes.
Not Investigating All Your Options. The key to saving the most money with an auto loan is to investigate all your potential lending options and this can include the dealership.
Going by the Rate Alone. The rate is only part of the equation. You also need to know how much of a down payment is required and the terms of the loan before you make a decision.
Not Reviewing Your Credit Score First. Know what your score is so you now what the lender is looking at. If there are any errors on your credit report, you can get them fixed beforehand.
Being Quick to Accept the Dealership's Offer. Dealerships may offer a higher rate because they get financing from banks. They raise the rates to make a profit so it's always necessary to shop around.
Focusing on the Payments over Price. If you are more focused on the monthly payments than the overall price of the car, you could be paying more in the long run. Consider the price of the car, the terms, length of the loan, and the APR.
Looking for a Car First. If you are serous about getting a car, you need to start shopping around for financing first and determine how much you can afford before you start car shopping.
Not Taking the Shorter Loan Term. Cars depreciate rather quickly so you want to finish paying off the loan in the shortest amount of time. Monthly payments will be higher with shorter-term loans but you will also be paying less in interest.
Not Determining What You Can Afford. When it comes to car buying, not everyone takes the payments into careful consideration. Since it may only be for three years, you may not evaluate the impact these payments have on your budget but you need to. Before you buy a car, you need to determine how much you can put down and how much you can spend according to your monthly budget.
Ways to Pay Off Your Car Loan Early
A typical car loan can take you 60 to 72 months to pay off, which equals five to six years. That is a lot of interest to pay so if you want to pay off the loan faster and save money on your auto loan with interest, there are some things you can do.
Final Thoughts
When you want to save money on your auto loan, there are different things you can do. First, look at ways to pay off your car early. Since this will lessen the amount of interest you are paying. Having a down payment can lessen how much you have to borrow so it helps to know how to save for a car. Know the steps to shopping for an auto loan so you can get the best deal possible. Refinancing may be an option to save money on your auto loan. But you need to make sure the situation will make sense for you. Also know what common mistakes you could be making so you don't get stuck in a financing trap.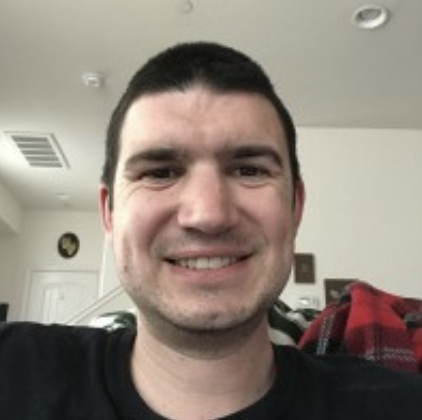 Kevin Strauss is a personal finance writer and homeowner based in the Los Angeles area. Being in one of the most expensive markets in the country, he's learned to maximize resources to plan for both his monthly expenses and future financial needs. Kevin has a passion for helping those in a similar situation navigate the complex world of personal finance so they can pay down debt, plan for the future and live out their dreams.  In addition to covering personal finance in depth on Loanry.com, Cashry.com, Debtry.com, Budgetry.com, Billry.com, Creditry.com and Taxry.com.  Kevin shares his expertise with readers who want to create budget-friendly habits across the web.