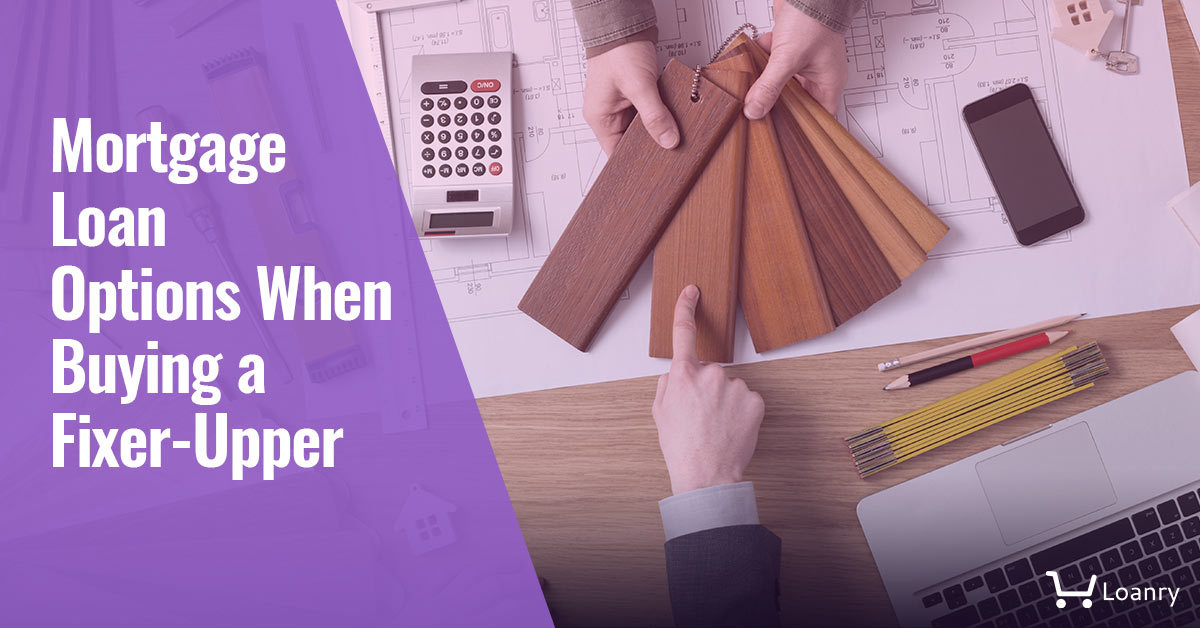 A fixer-upper may need extensive renovations before you're able to move in. A  standard mortgage doesn't cover this type of situation. Thankfully, there are two types of mortgage loan options that combine the mortgage with a renovation loan, so you don't have to put in multiple applications for this process. When you shop mortgage lenders, you can use the renovation loans for your ideal setup.
Mortgage Loans For a Fixer-Upper
There are two basic mortgage loan options. A standard mortgage loan covers the sale price of the home and the seller receives it in one portion. The home's price is based on its appraised value and that of comparable properties surrounding it. The funding you receive only covers the cost of the home – it does not include any extra funding.
A renovation mortgage loan covers the cost of the home's sale price and renovations. The loan consists of two parts. The first pays for the home's sale price, much like a standard mortgage loan. The second portion is the amount for the renovation funding, and it sits in an escrow account. After the mortgage lender conducts a successful inspection of the renovation project by the mortgage lender, they send the money to the contractors doing the work.
The total loan amount that you get depends on the type of renovation mortgage you select, the scope of your work, and the completed appraised value of your home following all planned renovations.
FHA 203(k)
The Federal Housing Administration offers a government-backed renovation loan called the FHA 203(k). The financial institution that offers the loan also issues it, but the FHA insures it in the event that a borrower defaults on the loan. This allows lenders to have a higher risk tolerance and be willing to work with people who have credit profiles or income that are not generally ideal for a conventional mortgage loan.
This mortgage loan option is available as a standard and streamlined option and covers renovations that are cosmetic in scope, or structural. Luxury renovations are not supported by this loan, although the definition of luxury may be dependent on the lender that you're working with and whether you have the same things in mind when you think about luxury products. A streamlined FHA 203(k) is for renovations that will total $35,000 or less.
These renovations must not include structural work. The advantage of the streamlined loan is that it's great for getting a renovation mortgage loan quickly that can cover many cosmetic concerns. A standard loan requires more documentation, but it allows you to add in major structural work and is for projects that will exceed the $35,000 limit. The minimum amount of rehabilitation is $5,000 and the house has to be at least a year old. So you need to keep all this in mind when you look at mortgage loan options.
Some Requirements for the FHA 203(K) Loan
For the FHA 203(k) loan, you must be using it as a primary residence. If you have a 10 percent downpayment, some lenders may be willing to work with credit scores as low as 500. However, 580 is the necessary credit score for access to 3.5 percent downpayment options. Lenders may have higher requirements, and 620+ is a common number that they aim for. When you use the standard FHA 203(k) option, you need to work with a HUD consultant. They guide you through the contractor bidding process for the renovations, as well as acting as an overseer when it comes to the inspection process.
Fannie Mae HomeStyle
There are many mortgage loan options out there. The next we're talking about is maybe not so familiar to you. The Fannie Mae HomeStyle loan has more flexibility on the type of homebuyers who can use it, as well as the renovations that you do to your home. Unlike the FHA 203(k) renovation mortgage, the HomeStyle mortgage allows primary residents, people buying second homes, and property investors to access this product. However, we can see the expanded access reflected through higher credit score requirements. The base requirement is 620 minimum for a credit score. Your downpayment is either 3 percent or 5 percent. You get access to a lower downpayment if the home is owner-occupied, it's the first time you ever purchased a home, or you have a low to moderate-income level for the area.
You need to work with an inspector who will approve the renovation documentation by the contractor. And you can choose your own contractors and the renovation loan also covers associated administrative costs of these projects. If you're unable to live in the home while it's being worked on, you can have up to six months of payments on your mortgage covered in the loan amount so you have a place to live during the process.
Fannie Mae HomeStyle Utilization
The renovations that are allowed with this mortgage product include cosmetic, structural, and luxury. You have a lot more leeway to add high-end touches to your home, as long as they're permanently affixed to the property. It's designed more for people who want to upgrade the home they already live in or people who are looking for a good return on their investment or a vacation home. You can finance renovations that can cost as much as 75 percent of the appraised value of the completed home. You have to complete these renovations within a set time limit, which is typically one year from when you get the loan.
The maximum mortgage amount given from Fannie Mae is $484,350 on a single unit property. This amount may be adjusted for particularly high-cost areas, in which case it maxes out at $726,525.
Why Choose a Fixer-Upper
A fixer-upper is an excellent option for many home buyers who are not finding home inventory that meets their needs. Here are a few of the benefits of choosing a fixer-upper.
✓

Save Money

If you have a tight home budget or you would like to live in a neighborhood that's more expensive, a fixer-upper can be a good approach to getting the type of home in the location that you're looking for. You'll be able to get mortgage tips and find your way into a home that is affordable without needing to compromise on where it's located at.

This benefit is particularly useful if you're trying to get into a certain school district or you want to move closer to your work to lower the commute time. Sometimes in areas that become incredibly popular, going fo a fixer-upper is the only way to access a lower-priced home that's in line with how much houses used to cost there. To really save money, looking into mortgage loan options is mandatory. So start on time and make sure you pay attention to details.
✓

Putting in Sweat Equity

If you like taking on projects, using your handy skills to handle a whole house is an excellent way to express that and decrease how much you need to pay for a house. You get to bring your own preferences to the table and leverage your willingness to put work into your own home. You get a lot of satisfaction over checking off items on the to-do list, whether you want to take a DIY approach or you are working with contractors (or both!).
✓

Reducing the Price Tag of Renovations

When a home seller renovates their home shortly before selling it, they're going to try to maximize the income that they're making off of those improvements. Because of this, you're not just paying the base cost of the renovations. You're also paying for the improved value of the home, as well as whatever profit the seller is attempting to put on top of that work. When you choose a fixer-upper to renovate, you are paying for the base pricing of the project without any of the overhead that ends up in the listing price. This also influences which of the mortgage loan options you choose.
✓

Customize Everything

Cookie-cutter houses are enough to make me yawn, and that's the case for a lot of people. You're not a cookie-cutter human, so getting a fixer-upper and doing renovations on it is the perfect way to show off your unique style. When you have full creative control, you get to make the housework for your lifestyle and family. Make the perfect room flow, divvy up the space in the way that makes the most sense, and put in the touches that make you happy to walk into your home.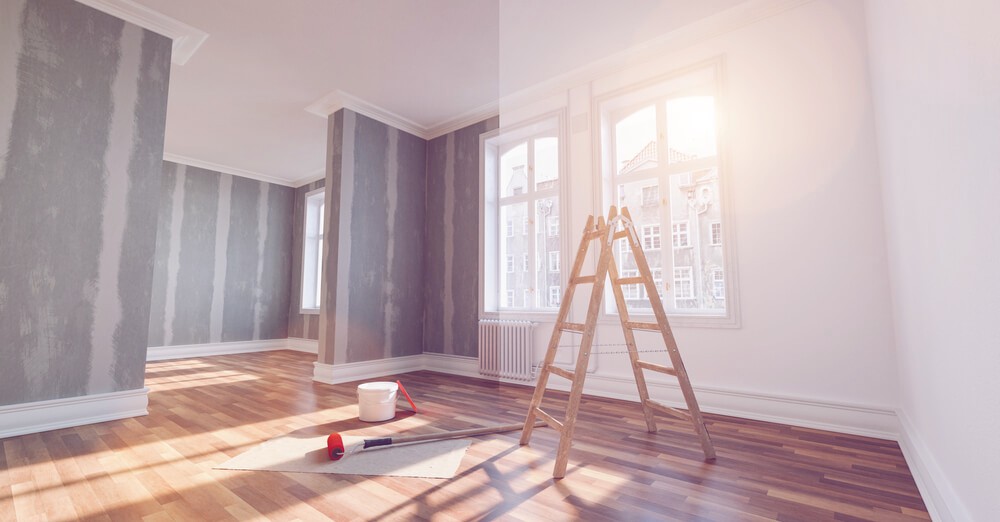 ✓

Paying Less Property Tax

When you make a home purchase, the property tax that you're responsible for calculated by looking at the home's sale price. While it will probably be re-appraised down the road, in the meantime, you could be saving thousands of dollars per year on taxes.
✓

Less Competition

Many home buyers want something that's move-in ready and newer. They don't want to mess around with renovations or trying to imagine what the house would look like with changes. They just want to make a straightforward purchase and are willing to pay extra for the convenience. These houses get a lot of competition in many areas, but the fixer-upper is not. You end up being at a better place when you're negotiating with the seller, which can lead to many perks in the process.
✓

Make Your Home Worth More

Want to sell your home eventually? Improving a fixer-upper means that you're going to get back a lot more than you paid. This is especially true when you're in a hot neighborhood and you got in there by buying the cheapest house on the best block. So keep in mind that whichever of the mortgage loan options you choose, you may, ultimately, get your investment back and earn money.
✓

Choose Where You Allocated Your Resources

A chef's kitchen doesn't make a lot of sense for a couple that primarily eats out at restaurants. You can choose exactly where your renovation resources are going. So that you get the best features in the areas that you care about the most. This creates a home that is uniquely suited to your needs in the short and long-term.
Considerations Before Buying a Fixer-Upper
A fixer-upper is an excellent option for many home markets. But there are a few considerations you want to keep in mind so you can avoid mistakes in the process of buying house and renovation.
Can You Deal With Months of Renovations?
In the big picture, you deal with renovations for a short period of your life. Then you can go on to enjoy a great customized home. However, that's little comfort in the event that the renovations get in the way of your daily life. If you are buying a home that requires top to bottom renovations and there's no untouched part of the house, you may want to consider adding rental or mortgage funding into mortgage loan options you look into, while you wait for renovations to complete.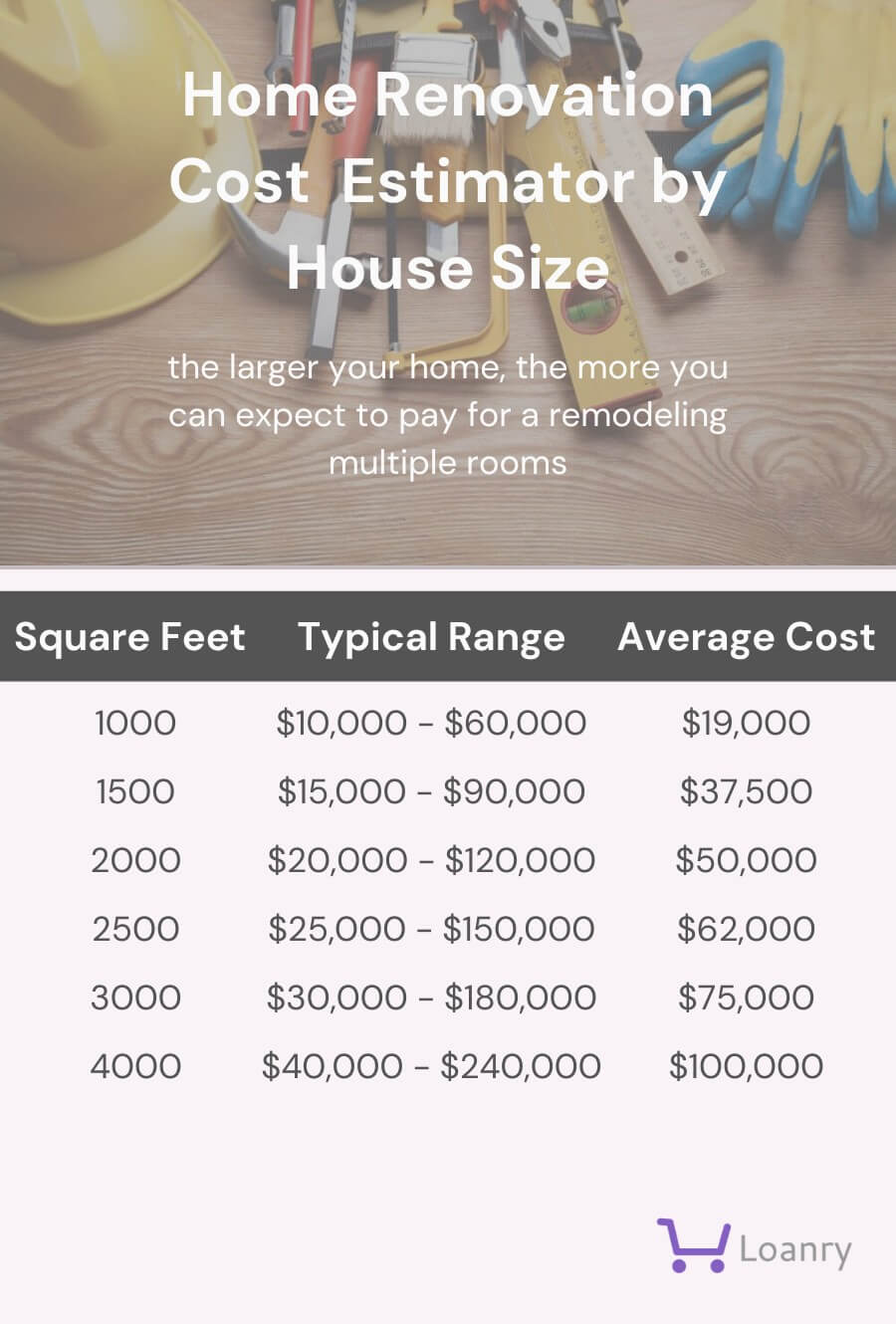 Are You Able to Deal With Cost Overruns and Schedule Changes?
A home renovation includes a lot of moving parts, and they don't always work together properly. There are many reasons that a renovation project can get behind schedule, or go over budget.  You need to be ready for things to not go as smoothly as you'd like. And be able to roll with the punches. If that level of uncertainty is stressful, then you may want to consider a move-in ready house instead
Do You and Your Family Members Agree on The Scope of The Renovation?
You don't want to take out a renovation mortgage loan and then find out that people in your family are upset because you didn't add in the renovations that they like. It might be hard to come to a consensus on each aspect of the project. But make sure that everyone is on the same page. And willing to make compromises to make the best possible house for everyone involved
Think about the short and long-term when you are putting together a renovation plan. Your kids may be fine sharing rooms today, but are they going to feel the same way when they're teenagers? What happens to the playroom as a family gets older? Do you have hobbies that are shoved in a corner because there is no dedicated space? What type of storage solutions will be necessary for a new property? Consider all of these questions so that you're not overlooking anything major during this process.
In Conclusion
Fixer-upper mortgage loan options are a perfect solution for many home buyers. There are mortgage products that support both mortgage and renovation funding. You can consult a mortgage broker who can offer you various options from different lenders.
Get yourself in the home of your dreams. If you're making major structural changes to the property, spend some time observing how you use your current home. The flow from room to room, and areas that you would like to improve. You don't want to go through the trouble of restructuring a house just to have the flow end up being completely opposite of the ideal for your family. Use the help of a HomeStyle or FHA 203(k) renovation mortgage loan option!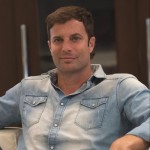 Ethan founded Goalry, Inc in Dec 2016 with the mission to build the world's first and only Financial Goal Mall. One place to reach financial goals and comparison shop for any money matter. Taub invents the IP for the finance stores within the mall, while overseeing various aspects of the company. He also has orchestrated the company's earned media across the finance stores: Accury®, Billry®, Budgetry®, Debtry®, Cashry®, Creditry®,  Loanry®, Taxry® and Wealthry®. This includes over 1200 blogs, 400 videos, thousands of social post and publications that have been featured across the web.