As you can probably imagine, not having enough money to pay your rent can be a nightmare situation. Unfortunately, many Americans find themselves in this situation every year. Whether you lost your job or had to deal with unexpected repairs or expenses, not being able to make rent is incredibly stressful.
Fortunately, if you're dealing with this issue, you have several options. Here is some information about the steps that you can take if you find yourself unable to make rent.
What Should You Do When You Can't Pay Rent?
If you're unable to pay your rent, the first person that you should talk to is your landlord. Of course, if you don't have money to cover your rent for the month, your landlord is probably the last person you want to speak to. No matter how much you want to avoid your landlord, you should make an effort to communicate. If you take the time to speak to your landlord, you may find them shockingly accommodating.
Most landlords aren't going to be disrupted by a one-time late payment. Believe it or not, late payments happen all the time and landlords have heard all types of excuses. Therefore, it is in your best interest to be as upfront and honest about the issue to mitigate the impact. It's also ideal if you tell your landlord about the late rent payment as soon as possible.
In general, if you don't have a history of making late rent payments and you give your landlord a one or two week notice that the rent payment will be late, chances are your landlord won't be bothered much. Telling your landlord as far as advance as possible will give them the opportunity to look to other sources of money to ensure all expenses are covered.
What landlords tend to have a huge problem with is late tenants who simply skip their payment without saying anything and disappear. As you can imagine, this leads to major financial stress and headache for both the landlord and the tenant.
Try to Negotiate a Partial or Delayed Rent Payment
If you haven't caused trouble for your landlord in the past, they will probably be willing to work with you to accommodate a one-time late payment. You can negotiate a partial or delayed rent payment. For example, if you have enough to cover just half of the rent for the month, you can negotiate with your landlord to make two separate payments to cover the total cost of the rent for the month.
Be sure to be as transparent as possible about your situation and explain how you plan to budget better in the future. If you're lucky and have been a particularly good tenant, you may be able to successfully negotiate to have your rent reduced moving forward.
Once you're in agreement with your landlord, you should have the terms written in the form of a contract. When you make your late payment, be sure to do it by check or ensure that you receive a receipt from your landlord. It is important that you have proof of payment.
Talk to Your Landlord and Know What Your Lease Says
Not only should you talk to your landlord about not being able to make your rent payment on time, but you should also take the time to know what your lease says if you don't know already. Read through the lease to learn what the consequences are for not making a full rent payment. In the lease, you may be able to learn what options you have.
If you're unable to comprehend the terms of the lease and are unsure about the legal recourse your landlord can take in the event of rent non-payment, you should contact the council for local tenants. Contact the U.S. Department of Housing and Urban Development if your council does not have a local tenant. You will be able to speak with a housing counselor for assistance. Another option that you have is the Legal Aid Society. There are offices for the Legal Aid Society all over the United States.
What Happens If You Don't Pay Rent on Time?
If you can't make rent, your landlord has the right to pursue eviction against you. This is true no matter the reason you stop paying your rent. Some local and state laws allow landlords to reduce the cost of rent or prorate rent in the event that a unit is unlivable. However, the law does not protect you if you decide to stop paying rent to force your landlord to perform duties like maintenance.
Tips for Saving Money on your Rent
One way you can save money on rent is by reducing the amount you spend on your utilities. You can reduce your utility bills by using dryer balls, washing your clothes on cold, replacing your old light bulbs with LED and CFL light bulbs, and adjusting your thermostat. Also, consider getting a roommate to help you cover the rent every month.
How many days can you be late on rent?
A landlord can start eviction proceedings immediately once rent is officially late. However, this does not mean you will be evicted from your home if you forget to pay you rent on time and pay it one day late. Rather, what this means is that landlords can pursue eviction whenever the rent is due.
However, landlords will be subject to any terms that define legal recourse for a late rent payment. In many states, landlords are required to give tenants early notice before an eviction.
This early notice usually must occur three days before the tenant must leave the property. This is significantly less time than the 30-day notice landlords need to give to end leases when rent is paid fully. By failing to pay the rent on a timely basis, early warning is one thing that tenants may lose out on.
Can I get a loan to help pay rent?
If you need help paying rent, you should consider getting a personal loan online. A personal loan  for rent refers to a type of loan that an individual can use to cover just about any expense. Due to the fact that personal loans tend to have lower interest rates than credit cards, many people get emergency cash loans when they find themselves unable to pay the rent on time.
Another advantage is that you if you decide to get personal loan online, you can expect to receive the money fairly quickly, which is important if you want to make your rent payment as soon as possible.
On the other hand, if you seek financial help in the form of grants or government programs, it may take weeks or even months before the money is in your hand. The convenience and flexibility is another reason many people shop personal loans to cover their late rent payments.
Conclusion
Not being able to make the rent is one of the most desperate and stressful situations an individual can find themselves in. If you're unable to make your rent, feel free to contact us to learn more about the options that you have.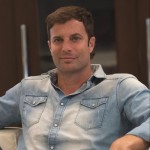 Ethan founded Goalry, Inc in Dec 2016 with the mission to build the world's first and only Financial Goal Mall. One place to reach financial goals and comparison shop for any money matter. Taub invents the IP for the finance stores within the mall, while overseeing various aspects of the company. He also has orchestrated the company's earned media across the finance stores: Accury®, Billry®, Budgetry®, Debtry®, Cashry®, Creditry®,  Loanry®, Taxry® and Wealthry®. This includes over 1200 blogs, 400 videos, thousands of social post and publications that have been featured across the web.