I Need a Loan for Rent As Soon As Tomorrow
One of the most crucial bills you will have to pay every month is your rent. It is a non-negotiable bill that will have you homeless in case you default no matter how kind the landlord or lady is over time. You will have to pay your rent whether your financial situation allows it or not. There are situations that you will find yourself in where making this payment becomes a challenge. You will have several options, including trying to buy time with the homeowner and borrowing cash from family and friends.
Fast Loan For Your Rent
Moving back with your folks or moving in with friends is not a good option as this will render you homeless. The best way to sort your rent fast and easy without being a burden to anyone is by using personal loan lenders. I have learned to budget well and work out my rent way before it arises, but sometimes things will not work out as I planned. Given this, I know what to do and where to go whenever I need a loan for rent. I find the loan option much easier to work with as I can keep my affairs private and will not be a burden to anyone anytime I need a loan for rent.
Getting a fast loan for rent from a credible lender is extremely important. You don't want to get scammed. Loanry is here to help you make sure you're on the right path. Put in your information below and if you meet any lender's criteria, you may get an offer:
Causes of Defaulting on Rent
It is never one's intention to default on rent, but I know that it is possible to get yourself in a situation where paying rent becomes almost impossible. Some of the most common causes include the lack of budgeting leading to overspending. The lack of budgeting distracts you from tracking your expenditures, leading to an accumulation of debt. Living beyond your means is also likely to trigger late payments and can be addictive the moment you tag your credit cards to these payments.
Living in a house that is beyond your means is also a common problem. It is wise that you go for living arrangements that you can pay for without digging too deep into your pockets. A friendly rent rate will ensure that you pay your rent quickly even if it means paying ahead of time. There are also situations that are beyond one's ability, which include hospitalization, being laid off at work, and emergencies that are beyond control. It is important to note that you will still need to handle your rent no matter the situation, which is why it is essential that you save money and budget well.
Emergency Loans For Rent Options
I have figured out several options that I can always use whenever I need a loan for rent. It is not to mean that I use all of them as some have very unconducive rates when it comes to repayment periods and rates, but I always have them as options whenever you can't make rent. Emergency help with rent using loans is a great way to solve your rent issue temporarily as you get your finances in order. These allow you to pay your rent within hours or a day. Ideally, you want to avoid rent loans when ever possible. There are many options when you need help paying rent. The first 3 below we don't recommend.
Payday Loans
Using payday loans is one of the easiest options whenever I need a loan for rent. Payday loans are loans that tie to your salary. It is a form advance given a portion depends on your salary. You are required to pay back this amount at the end of the month immediately you receive your salary. The short term loans have an interest that needs to be paid back with the amount borrowed. The rates you work with will be determined by the lender you work with when it comes to renting loans. You are advised to take the time and research on lenders with the best rates in the market before making this move.
Pawn Shop Loans
I have realized that I can work with pawn shops whenever I need a loan for rent. You can easily pay your rent by selling or loaning something you have that is of value. It includes valuable jewelry, clothing, paintings, or memorabilia worth a fortune. The pawn shops will lend you the cash for interest, and you will be able to get the item back after you pay them back the money. The downside to this is that you might lose something important to you in case things do no play out the way you want them to. Pawn shops have stringent rules and are willing to abide by them to make more money from your items.
Title Loans
Using my car as collateral is also an option whenever I need a loan for rent. You can use your car title to get a quick online loan. It is an excellent option for people with bad credit that cannot find online lenders to help them out. The lenders will evaluate the car and give you a part of the total worth of the vehicle. Some will give as high as 70% while others will not do more than 50% of the value of the car.
Friends and Relatives
It is possible for you to get cash from your friends and relatives in the form of a loan or a grant to cover your rent. This will burden them, but some will be more than willing to help you get off a bad situation depending on your relationship with them, and this is a great option to take if you know what your loan repayment options are not friendly due to the loss of a job or medical emergencies. It has been a welcome option whenever I need a loan for rent.
Using Co-signer Loans
Cosigners are an excellent option for people that have struggling credit scores, but this may, however, be the hardest form of loan to get thanks to the fact that it puts someone else's credit score in danger. A cosigned loan involves getting someone to guarantee your loan tagged to their excellent credit score.
One of the biggest challenges when it comes to cosigned loans is getting someone willing to take the risk. Most people will not agree with this due to the risks involved. They will have to pay the loan if by any chance you default in your payments. These loans most often lead to constraints between friends and relatives.
Online Loan Lenders
My number one option is using personal loans from online lenders whenever I need a loan for rent. Online loan lenders are the best option when it comes to getting your rent fast and reliably if you need help paying rent. Some of the pros of using personal loan lenders are fast interest rates and favorable repayment periods that will allow you to recover from a bad situation. Online lenders will also have different rates as well as terms and conditions.
Taking the time to do good research no matter how much the pressure to pay you're retted is will be a good idea. The most pleasant way to have your back covered is by looking up for entities on the Online Lenders Alliance (OLA) list. The OLA is a site that harbors several verified entities that adhere to a strict code of conduct that not only protects the borrower but handles any form of feud arising from the process. You need to note that loans to pay rent are called personal loans as the lender will not give you a rent loan explicitly. It will be up to you to ensure that you use the money for the intended purpose.
Rent Loans with Bad Credit
Getting a loan to pay rent with bad credit is a nightmare. Some of the options that I have mentioned above will work great but are not the most favorable in the market. Bad credit makes you a no go zone for most quick cash lenders.
You will, however, find it surprising to learn that there are online lenders that take the risk when giving loans people with adverse credit reports. The loans will more often than not be more expensive but worth it if you find yourself between a rock and a hard place.
Budgeting for Your Rent
I have taught myself over time to budget for my rent way in advance to avoid getting into situations where I need a loan for rent. It is a fact that the lack of planning is likely to cause such a situation. Taking the time to go through your money uses to ensure that rent is a priority is wise and so this means saving up for your lease to be way ahead of your payments.
It then covers for those moments when things are tough. One of the biggest mistakes most people will do is using up rent money in the hope and belief that they will cover it in the next month, but this more often than not backfires as you cannot control every aspect of life and in this case, what happens to your money.
Eviction Procedures for Rent Defaulters
In as much as the house owner will not have the right to kick you out immediately you default, you will be in an embarrassing situation. Landlords and ladies are required by law to serve you with an eviction notice before kicking you out of the apartment that you live in. The written notice will be slid under your door or stuck on it.
It should be followed by an explanation as to why you are being evicted from the premises. There could be other reasons other than defaulting rent, including being an unbearable tenant. Habitual lateness in paying your rent can also lead to an eviction. It is wise that you be in the know on laws governing eviction to understand what your rights are in this case. An eviction notice will also have some regulations attached to them, including covering up for any damages done in the house.
What to do When Facing Eviction?
One of the first things you need to do whenever you are facing eviction is to try to settle issues with the owner of the apartment. It, more often than not, goes well as most homeowners prefer allowing their tenants to redeem themselves, and this is unless you have been a habitual defaulter that does not keep their word. Talking to your landlord will let you agree on how you will handle the monthly bills. Coming up with a convincing plan that you will follow to handle accumulated rent will work, especially if you are going for an emergency loan. You can also ask for more time or make partial payments if your landlord or lady is kind-hearted enough to understand your situation. Working out a plan with the landlord by explaining that you will take a loan to sort the rent will also help you calm down the homeowner.
Go for a Quick Loan
The final quest is to get an online lender that will get you the cash quickly enough to have your rent sorted. Some of the advantages of going for online personal loans is that you will be able to sort the rent no matter how behind you were in one swoop. You will be able to do this without making a huge dent on your monthly income as long as you have an outstanding credit report.
A good credit report may allow you to negotiate the repayment period as well as the rates. The act that you will receive the money in hours makes these loans very convenient for people that need emergency loans for rent.
Get a Roommate
One of the reasons why it was easy for me to pay rent when I was starting after graduating and getting my first job is because I got myself a roommate. Sharing rent makes it easy to handle rent every month as you get to share the utility bills as well as the rent amount even though you share the space. Working out such a plan with a friend also provides great company and works out in the long run.
The other advantage is that you also get to share chores and groceries, which makes living easier allowing you more time to do other things. There are chances that things could go sideways if you are not compatible, which is why you need to ensure that you pick someone that you can work out with over the long haul.
Having a roommate also comes in handy when you are in a fix as your roommate will handle the rent as you work on repaying the amount. This ensures that you remain in the good graces of the landlord. Getting a roommate when you are unable to handle your rent at some point after living alone is also a good idea. A roommate will buy you more time as long as the situation works for both of you.
Conclusion
It is essential to understand that rent is non-negotiable in most cases and should be a priority when it comes to all your bills. Planning for your rent way in advance no matter what happens around your life will avoid the embarrassment of court hearings and eviction notices. I cannot also understate the many times I have realized that I need a loan for rent due to months that conjure more than I can handle. It is critical even at this stage to make your moves carefully.
A loan is a debt, and taking more than you can handle will keep you in debt for a very long time. Your loan should allow you to continue paying rent for the rest of the months without having to borrow again. It should also allow you to keep paying rent for the rest of the months without struggling to pay your utility bills, groceries, and upkeep. Taking the time to draw a budget on all your repayments after you receive the loan against your monthly income will give you an idea on how much money you will be left with for the period you will be handling the loan.
This will also help you negotiate for better terms with the online loan lender for your rent. An extended repayment period will spell a lesser amount of income for a long time while a shorter period will strain you for a short time. The online lender you choose will largely determine all these aspects of your loan, which makes research vital before going for an online loan.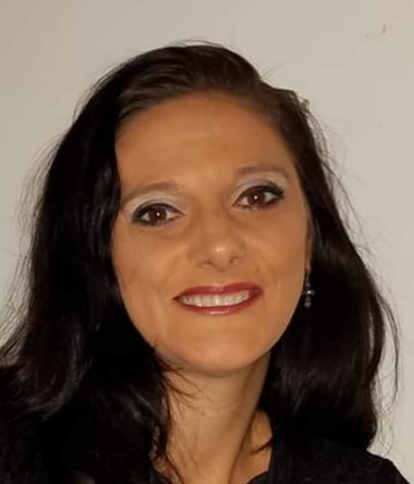 Brandy Woodfolk is an educator, home business owner, project manager, and lifelong learner. After a less than stellar financial upbringing, Brandy dedicated her schooling and independent studies to financial literacy. She quickly became the go-to among family, friends, and acquaintances for everything finance. Her inner circle loves to joke that she is an expert at "budgeting to the penny". Brandy dedicates a large portion of her time to teaching parents how to succeed financially without sacrificing time with their little ones. She also teaches classes to homeschooled teenagers about finances and other life skills they need to succeed as adults.
Brandy writes about smart money management and wealth building in simple and relatable ways so all who wish to can understand the world of finance.