Failing to pay the rent on time could leave you vulnerable to an eviction, which could make it pretty impossible to find secure housing for yourself or your family. If you can't make rent because you don't have the cash, find out where you can get help.
Let's get you some help…
Places That Help with Rent
If you're currently panicking because you have no idea what to do with rent, the first thing you should do is take a deep breath and calm yourself down. We know that the question of having a roof over your head is one of the most important ones, but luckily, there are several options you can look into if you're having trouble with paying rent. We'll make a short overview in this article, so you don't waste your time and so you can find a solution quickly.
State Rental Help Programs
Your state or city may have a rental assistance program. These programs typically fund back due rent to prevent you from getting evicted. Some programs also provide assistance with security deposits and first month's rent, so you can move to a new apartment.
Many programs place eligibility requirements for rental assistance programs, and limit assistance to once per year. In D.C., for example, only seniors, people with disabilities, and families with children can apply for emergency rental help.
Washington allows anyone with an emergency housing need they cannot meet, who qualifies for either State Family Assistance, Refugee Cash Assistance or Temporary Assistance for Needy Families, to apply for emergency rent help.
To find out if your state can help with rent, contact the Department of Health and Human Services.
How to Find Other Organizations That Help With Rent
Maybe your state doesn't offer rent help, or maybe you don't qualify. Search online for other organizations that provide assistant when you need help paying rent.
Find results quickly by starting a search with "site:.gov" or "site:.org" — this limits your search to government or organization websites. As an example, typing in "site:.org + emergency help with rent" provides only organizations that have rent help programs. 211.org, a service of the United Way, lets you search for rent and utility help by zip code.
Your local housing authority should have a list of local charities that offer help with rent, so check there if you don't have regular internet access.
Call organizations or check their websites to find out how to apply for rent relief. Some programs offer rental help only, some help with rent and utilities, and some even cover mortgage payments. This help is typically granted out, so you don't need to repay the gift.
However, most of these programs provide one-time help only. Emergency rent relief isn't a permanent solution to problems making rent. If you're in over your head with debt, you'll need to find another job to earn more money or budget to live within your means.
One thing overlooked when trying to make rent is how to save on rent. The most important thing you can do is go through all the ways to save on rent including:
Saving Money on Utilities
Renting a room
Negotiating your Rent
Talking to your Landlord
Getting a Roommate
Also, try to save before going through organizations, other programs or taking out a rental loan.
Using a Payday Loan for Rent
As a last resort, a payday loan or rent loan can help you get money you need for rent. Since quick cash loans come with high interest rates, they're only a viable option if you can repay the loan in full. So if you're waiting on a check that got lost in the mail or have a gap in pay because you switched jobs, emergency cash loans make sense because you have a source of money coming soon.
If you are unsure whether you can pay back a payday loan, don't accept one. Too many people get caught in a debt loan trap, where loan interest rates and fees are so high that they cannot pay the balance off. When the loan comes due, these borrowers take out a new loan to pay off the first one, rolling over their debt into another loan they can't afford.
The average payday loan has an annual interest rate over 300 percent. If you aren't sure you can handle the responsibility of paying back what you borrow, steer clear of payday loans.
If you find that a loan for rent is the right options for you, you need to research all the lenders out there. But if you don't have time for that, Loanry can help you.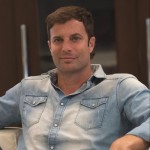 Ethan founded Goalry, Inc in Dec 2016 with the mission to build the world's first and only Financial Goal Mall. One place to reach financial goals and comparison shop for any money matter. Taub invents the IP for the finance stores within the mall, while overseeing various aspects of the company. He also has orchestrated the company's earned media across the finance stores: Accury®, Billry®, Budgetry®, Debtry®, Cashry®, Creditry®,  Loanry®, Taxry® and Wealthry®. This includes over 1200 blogs, 400 videos, thousands of social post and publications that have been featured across the web.